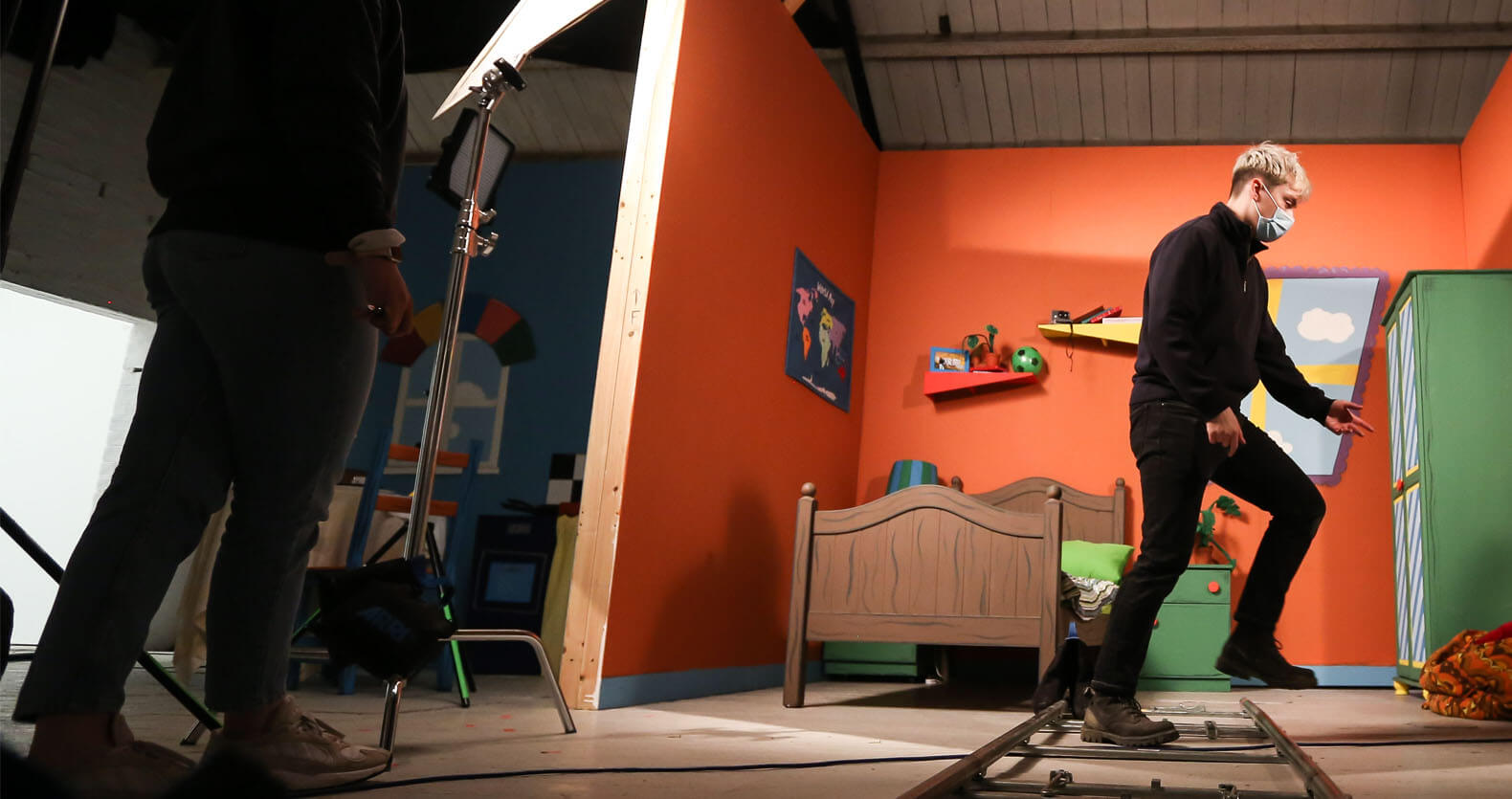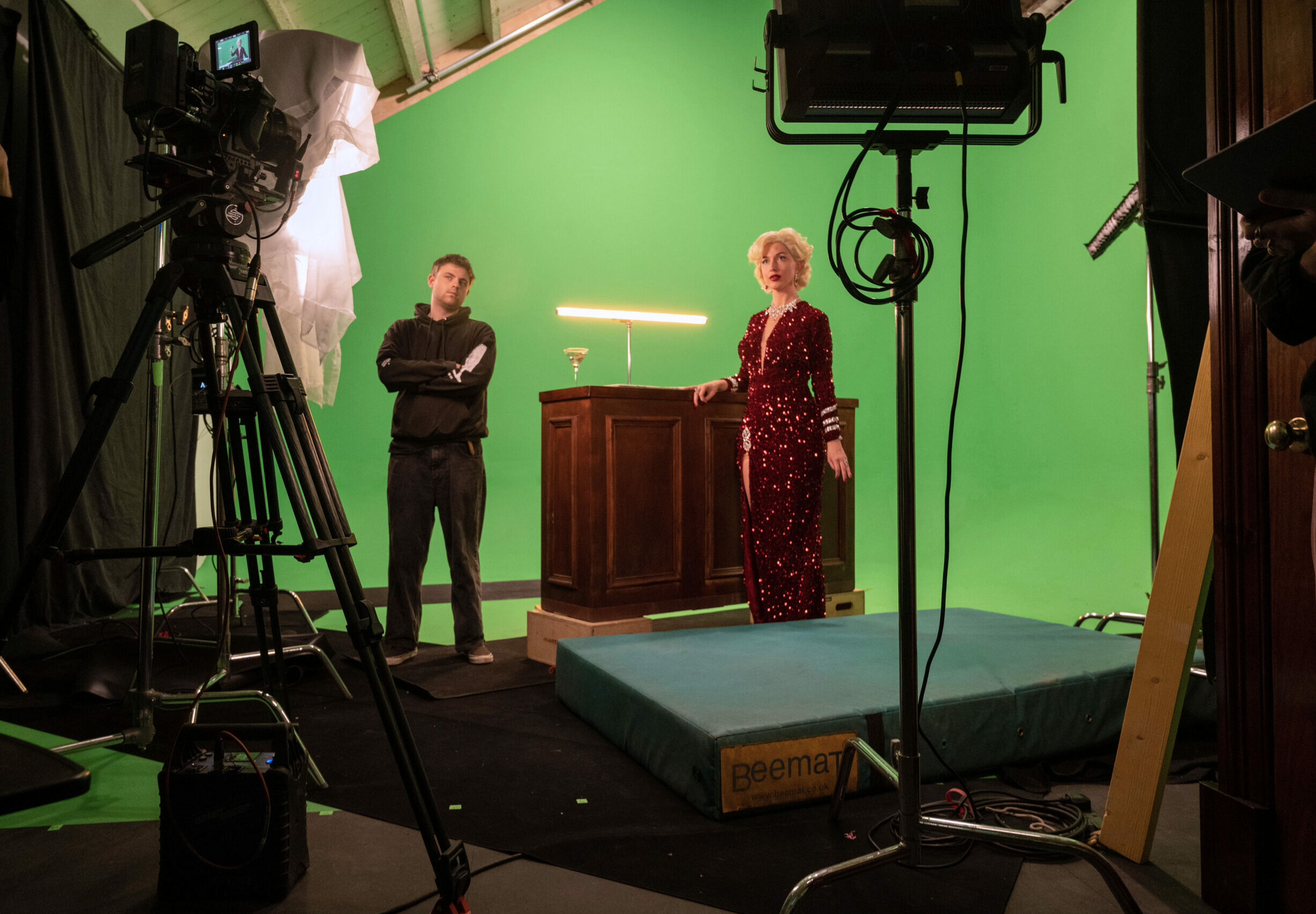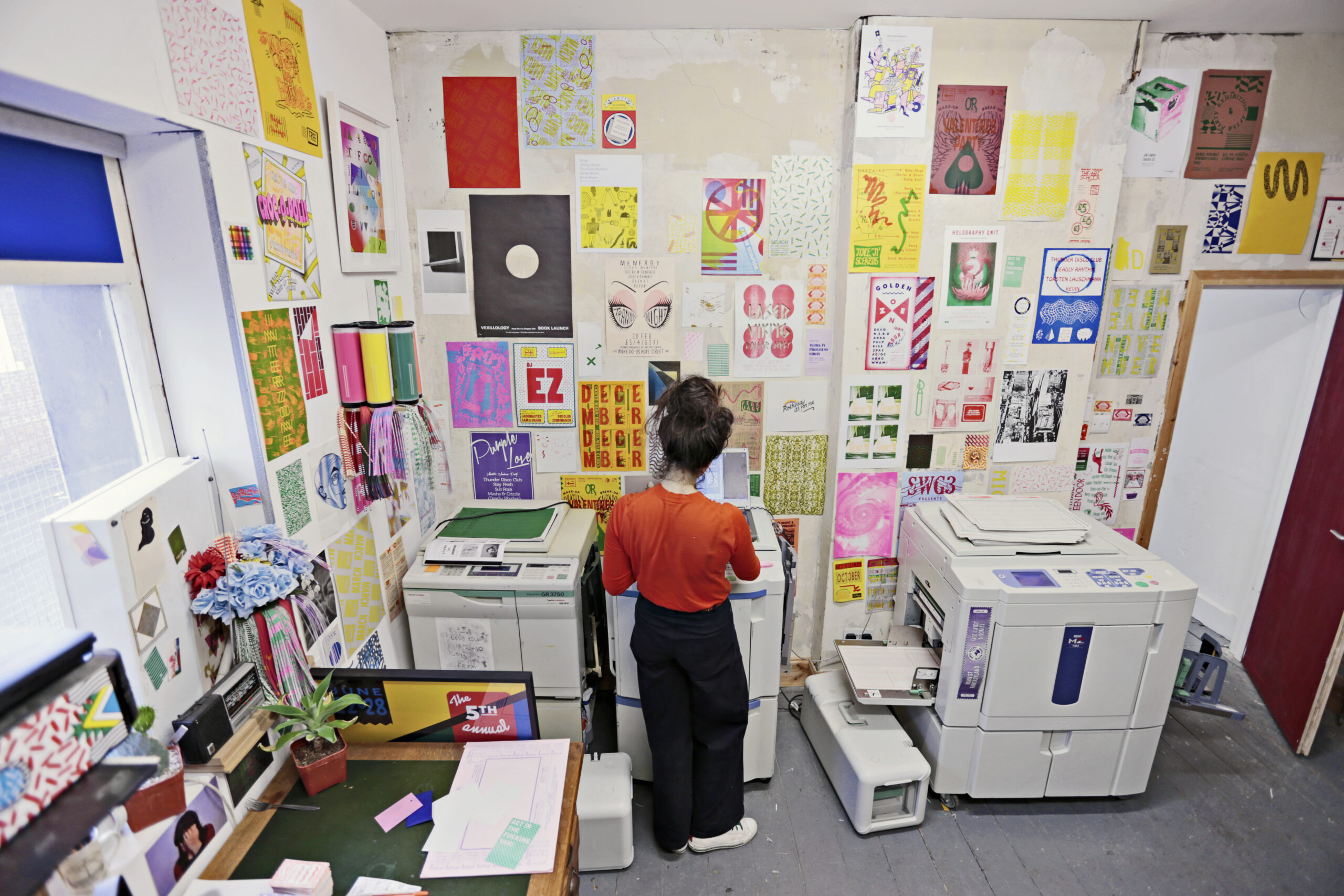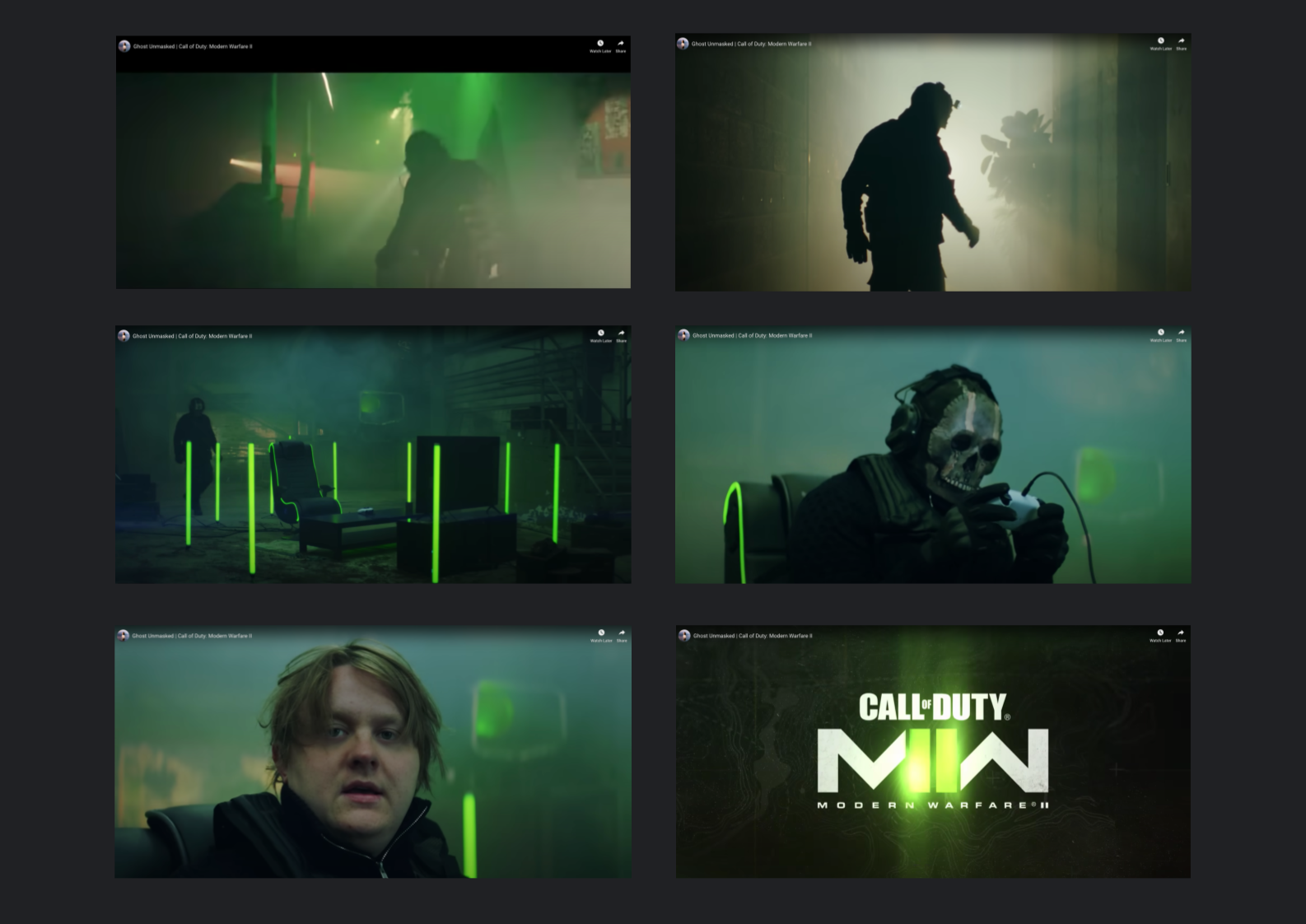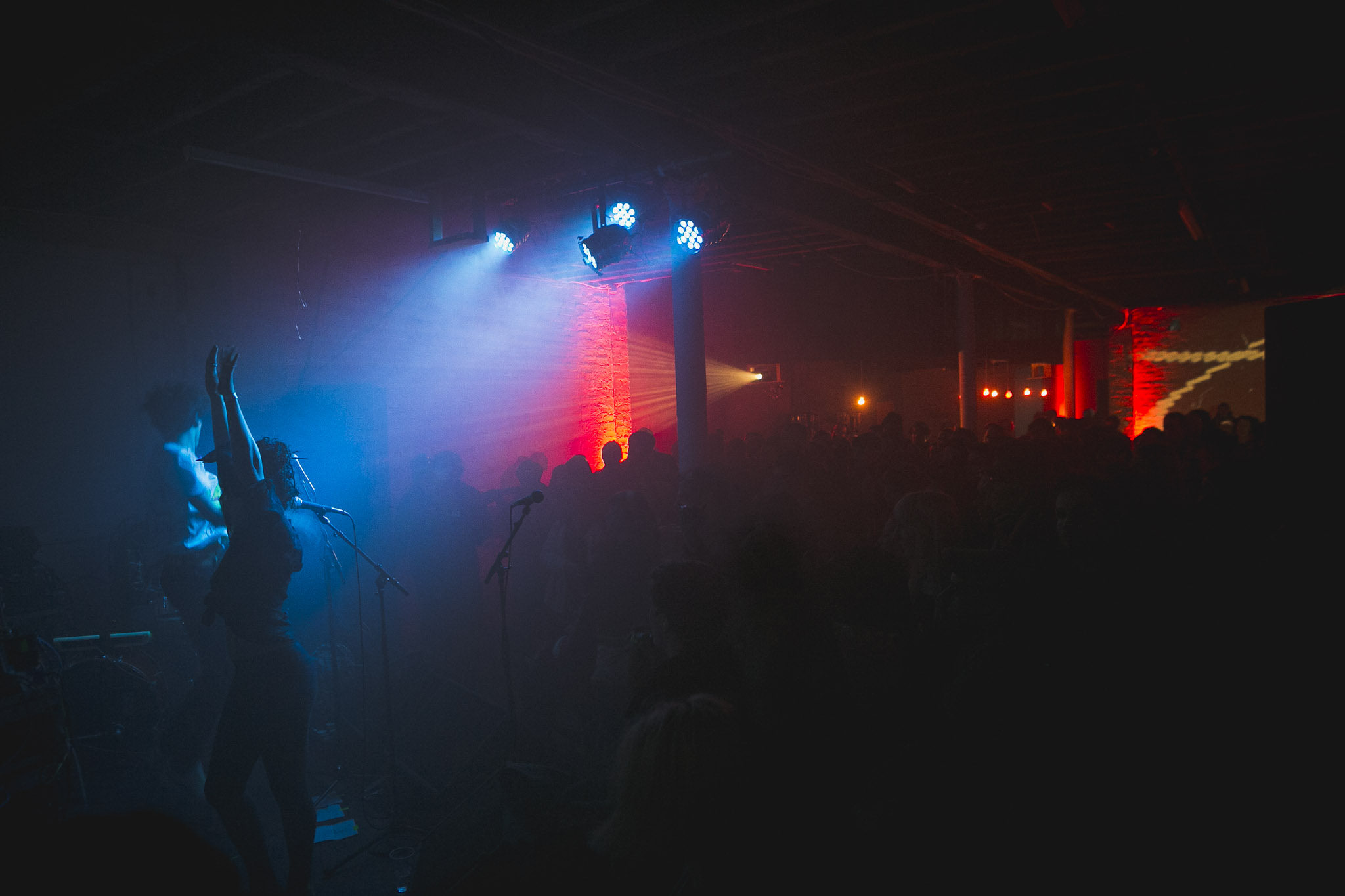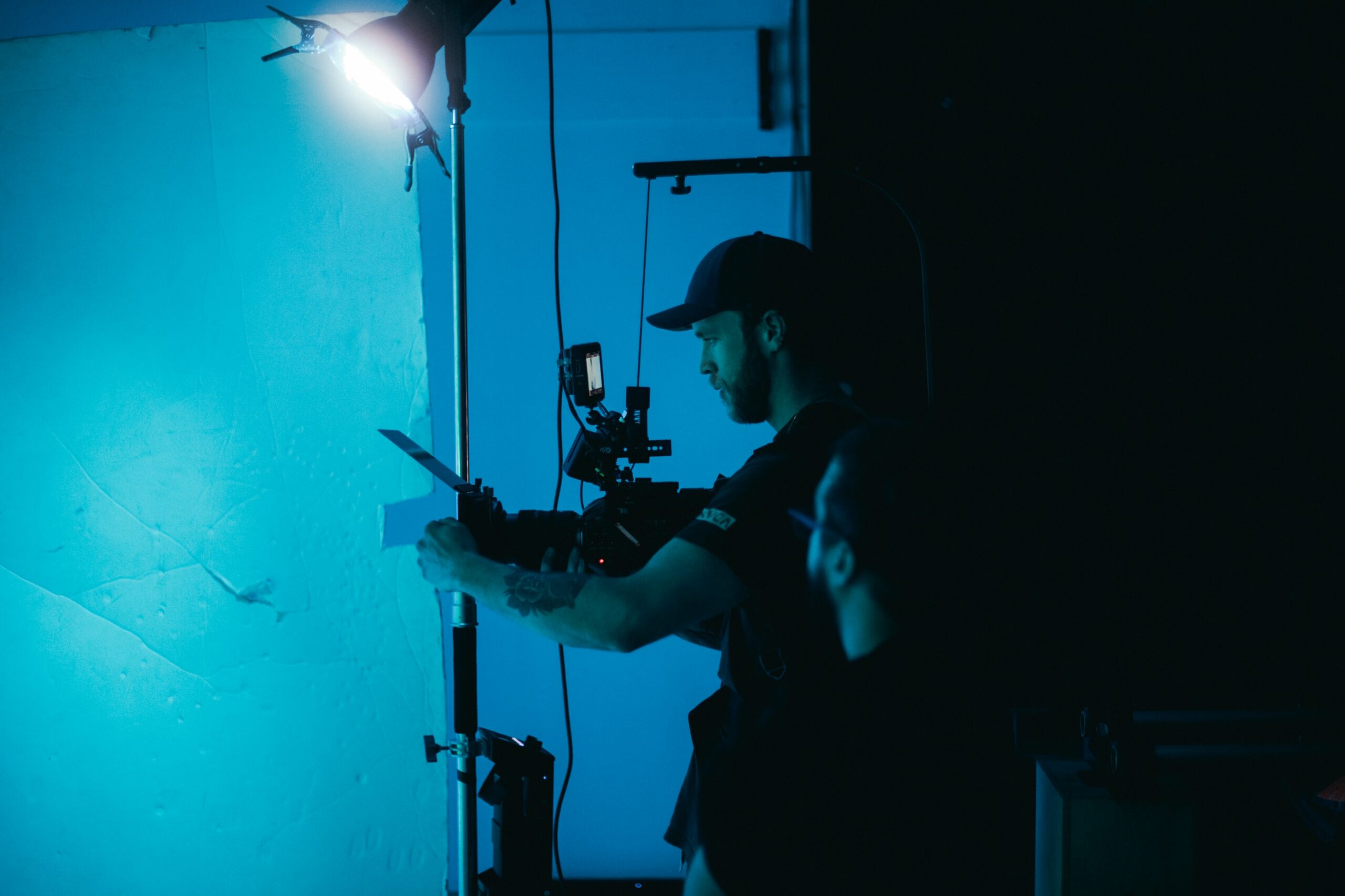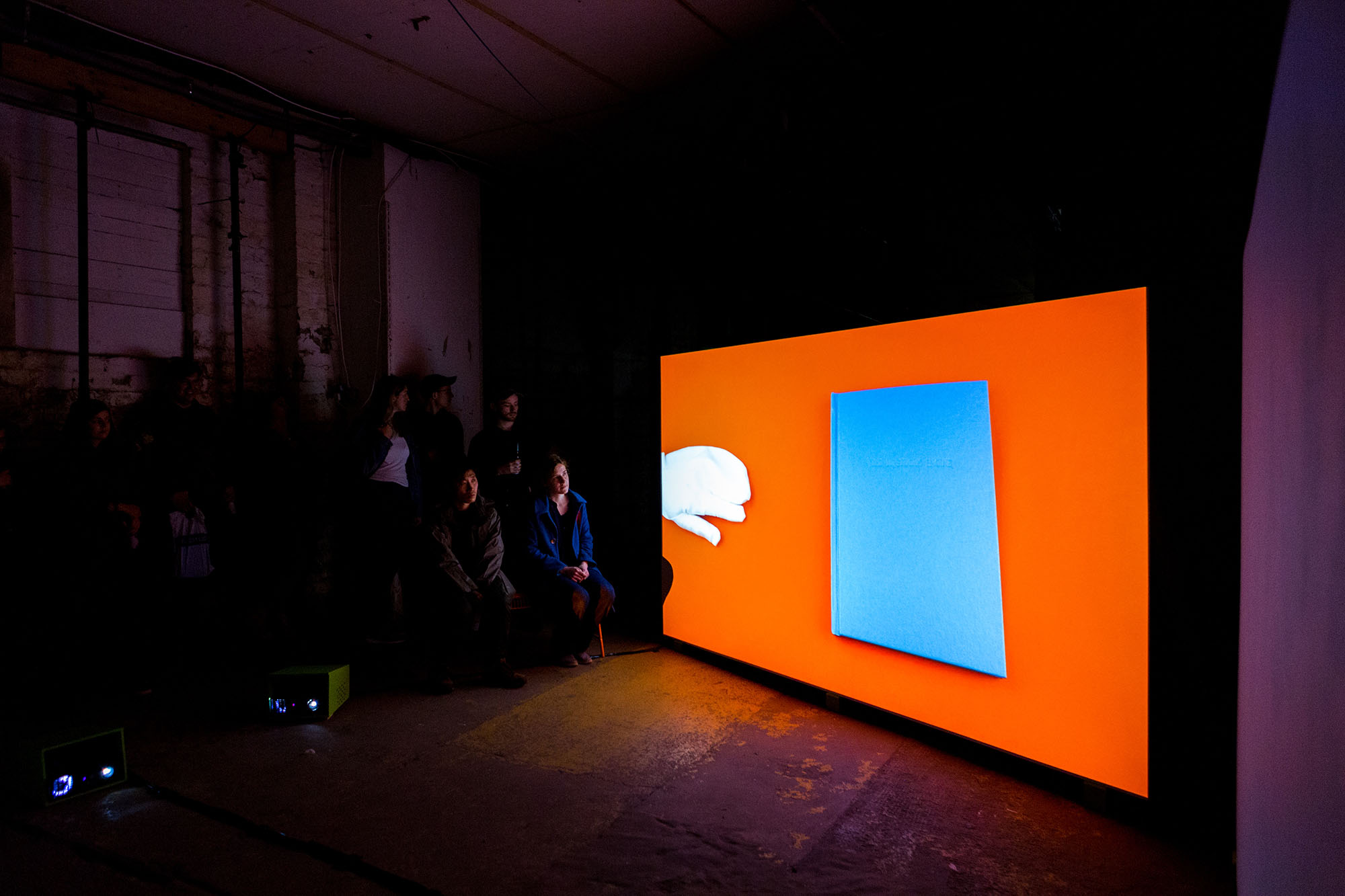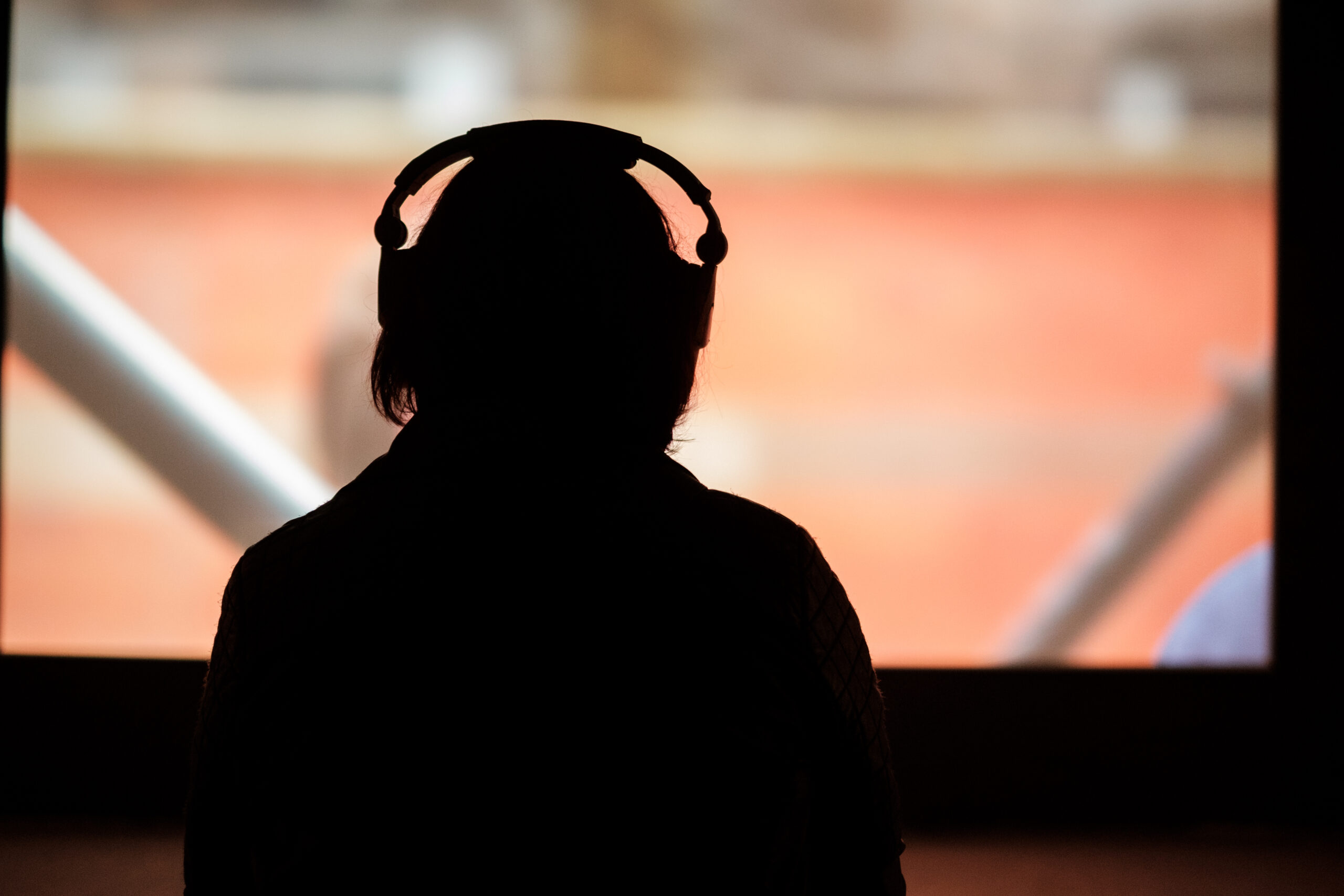 Glue Factory —
Studio and production space for film & TV, content creation, and set build – with Glasgow's largest inner-city, acoustically treated Green screen and edit suite.
Address
22 Farnell Street
Glasgow, G4 9SE
Built in 1891, the building is defined by its rich history and raw beauty. Boasting original glue vats and industrial pipework from its previous use by Scottish Adhesives (hence 'Glue Factory'), the space is a dynamic location for industrious people with ambitious projects.
At over 20,000ft² (2000m²) – split across two floors of traditional Warehouse space, white walled Galleries, a double height 'Tank Room' and the recent addition of Glasgow's largest inner-city, acoustically treated green screen and edit suite – there are few locations so close to the city centre with the same scale and variety of space.
The space is suited to:
Film makers: music promotion, videos, commercials, TV and feature films
Content creators: online, animation, moving image, green screen
Photographers: commercial, editorial, fashion and music
Production companies: looking for temporary space for workshops, rehearsals, and set build.
In addition to hire space, roughly half the building is occupied by dedicated studios, including: risograph print design specialists Risotto Studio, artist filmmaker Rachel Maclean, and sound designer William Aikman.
Interested in Glue Factory?
View our Hire Spaces or Submit an Enquiry
The Green Screen is managed in collaboration with Too Happy Studios for enquiries and pricing: contact@toohappystudios.com
For private studio rentals and enquiries: gluefactory@agile-city.com
Spaces for Hire at Glue Factory
Green Screen Studios at Glue Factory is the largest inner-city, multi-purpose facility in Glasgow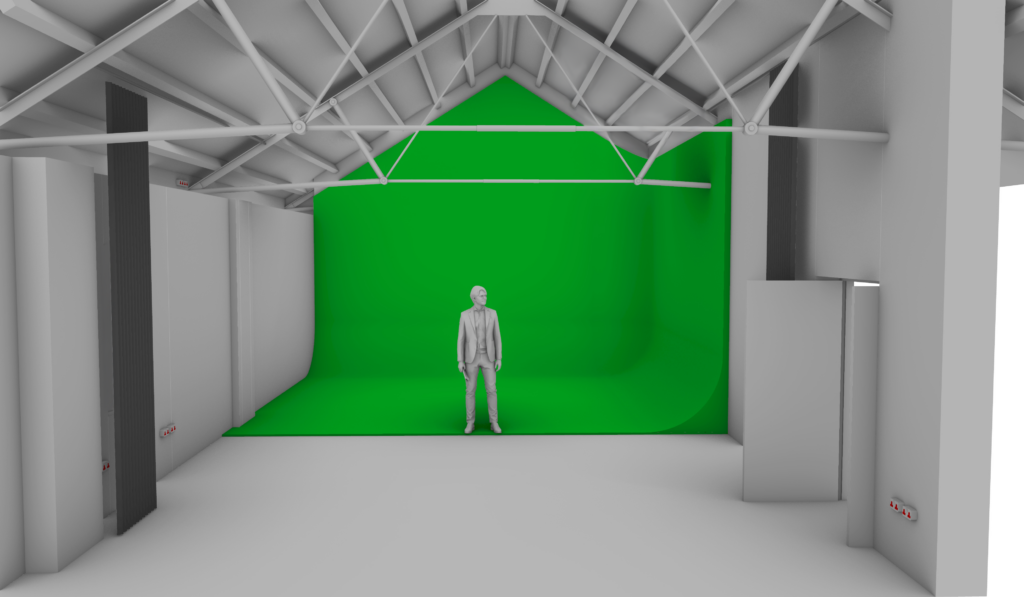 View/Enquire
Glue Factory Floorplans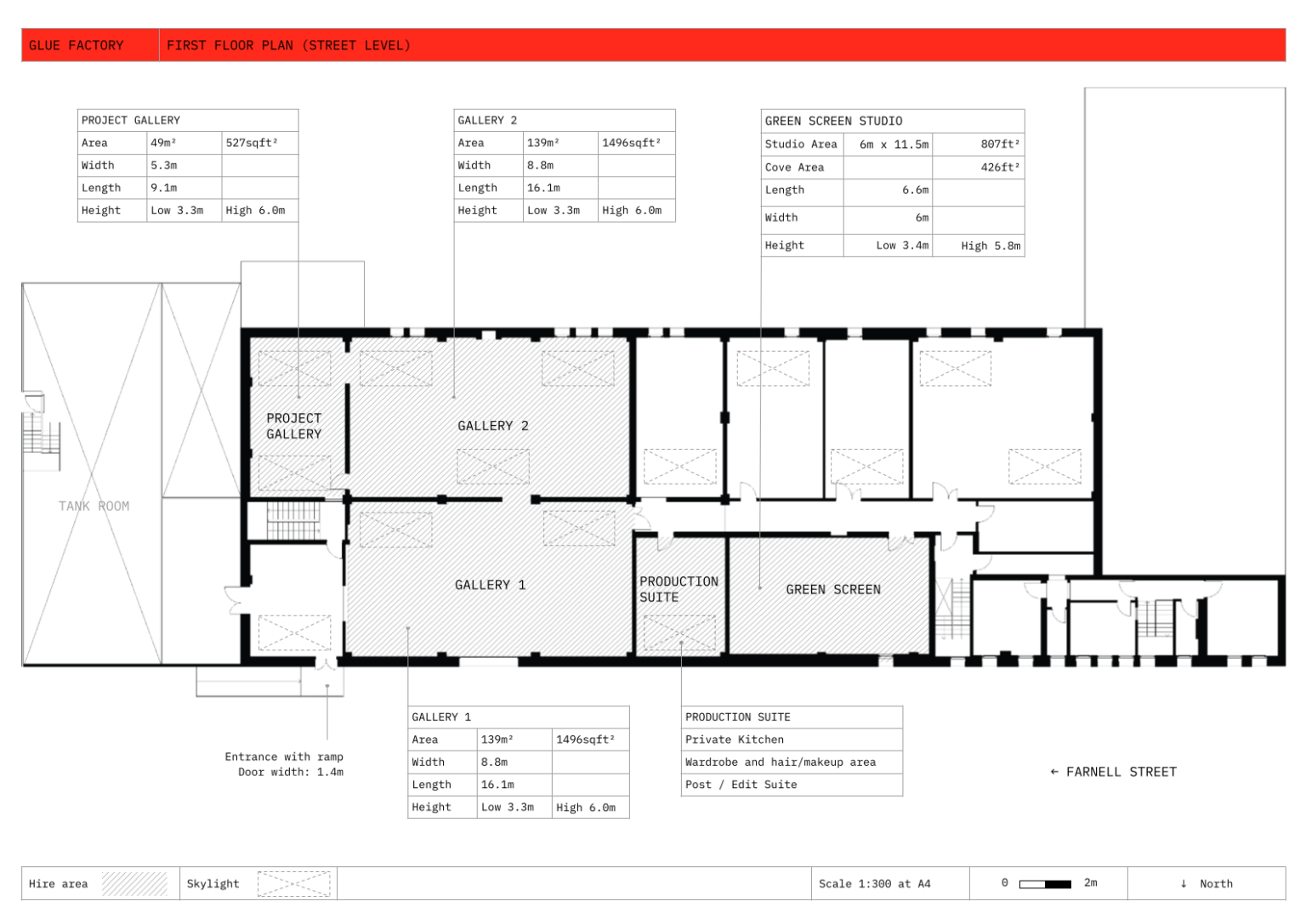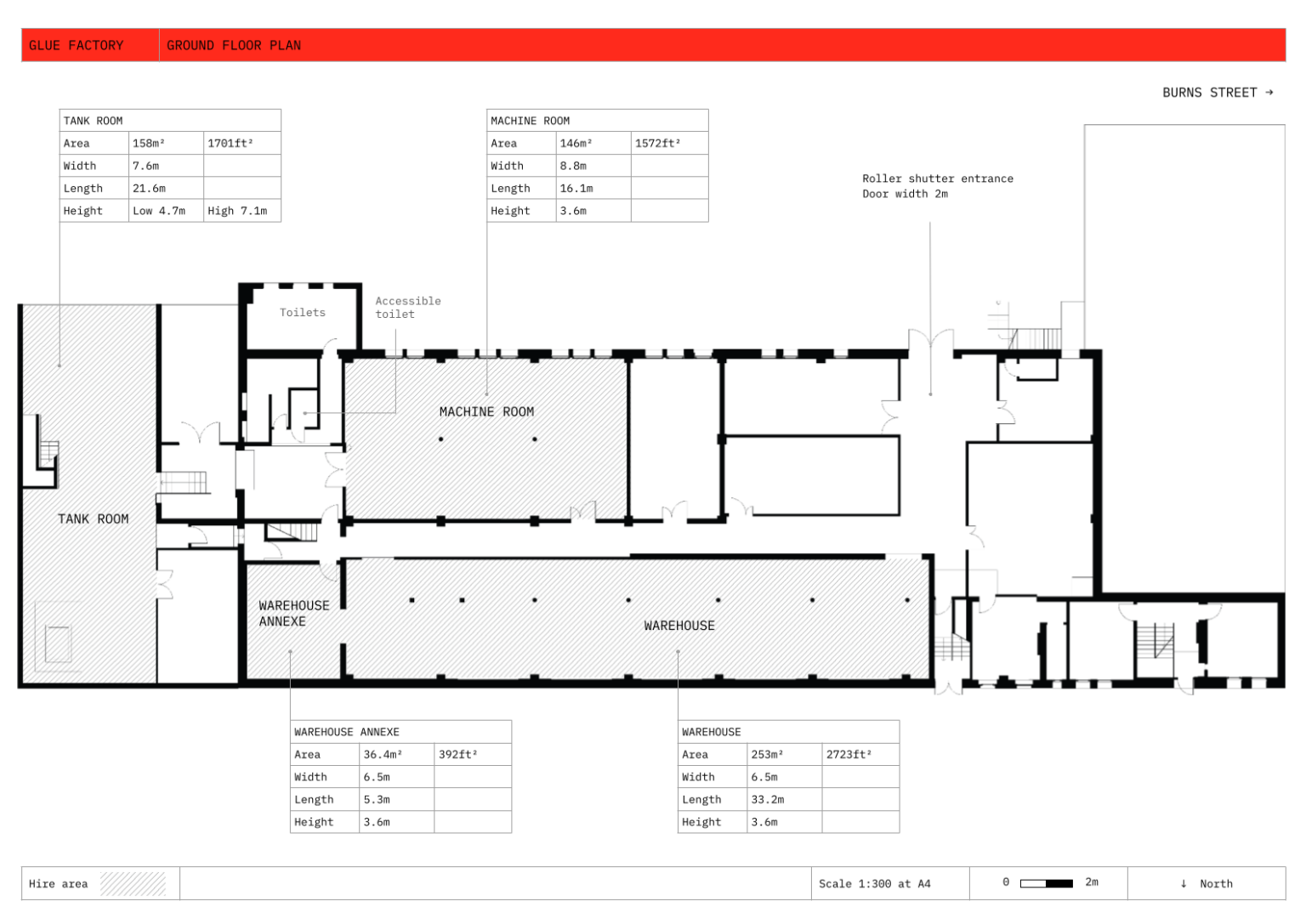 Building & Hire Information
Building Info
Accessibility

Glue Factory was built in 1891 without accessibility in mind. As we develop the building, we are also working to improve its accessibility.
Glue Factory is split over two levels, connected via stairs. There are currently no lifts, automatic / assisted doors, or dedicated Blue Badge Parking.
Ground floor: Fully accessible via Burns St roller shutter entrance (door width 2m), with one accessible toilet.
First floor: Fully accessible via Farnell St ramp entrance (door width 1.4m), but currently no additional accessible toilet on the first floor.
Tank Room: Main floor not accessible, Mezzanine access via Farnell St ramp.
Business Hours

Our standard business hours are 09am – 6pm Monday to Friday. If additional hours are required, this will be subject to availability and charged as an overtime rate.
Condition of Building

Glue Factory is an old industrial building, with some areas redeveloped and others left in their 'raw' condition.
The Galleries, Warehouse, Machine Room and Tank Room unheated, with cold running water only.
Fire Safety

There is a full fire alarm system installed which covers the entire building, emergency lights covering all exits, and extinguishers on site.
Please refer to the fire plan that is displayed in each space of the building for locations of fire escape routes and alarm call points.
Moving, tampering or removing any Health & Safety or fire safety equipment during a hire may result in deposits being withheld.
Insurance

Agile City has building and public liability insurance to cover the general operations of Glue Factory.
This does not cover third party operations and we require all customers to be covered by their own public liability and insurance to cover all activity and anyone on site (staff, guests, public).
Making Good

Any installation or fixings required for an event should be discussed in advance. All hire spaces must be cleared and reset to the condition they were in at the start of the hire.
Any resetting or redecoration required by Agile City will be recharged to the customer and deducted from the deposit.
Noise

Glue Factory is a multi-use building located in an active industrial estate.
We cannot guarantee silence for filming and we recommend a site visit to get a feel for the location prior to booking.
Hires activities with excessive noise requirements must agreed with the enquiry team in advance.
Parking

There is no dedicated or free parking at Glue Factory, but paid parking bays can be found on Farnell St and adjoining roads.
The two parking spaces by the Burns St entrance are used by building management. These can sometimes be used by customers with prior agreement and additional cost.
Toilets

Ground floor: 1 x accessible toilet, toilet block with urinal and 2 cubicles, toilet block with 6 cubicles.
First floor: individual toilet (for studio holders only).
Transport Links

Bus:  No. 7, 68, 71A, 72, 75 and M3 bus route from Buchanan Bus station (Garscube Road bus stop).
Subway: 10 min walk from Cowcaddens subway station, 12 min walk from St George's Cross subway station.
Train: 18 min walk from Charing Cross Railway Station.
Car: 3 min from M8 motorway (Junction 17)
Bike: NextBike station 60m from Glue Factory, heading north on Garscube Road.
Waste Removal

General waste, mixed recycling, and glass recycling bins are available on site for 'general and fair use'.
They are not for bulky waste – should customer activities generate more waste than normal, extra collection charges will be levied.
Wi-Fi
The Green Screen and Production Suite has high speed Wi-Fi (120Mbps) included in the hire fee.
The Galleries, Warehouse, Machine Room and Tank Room have basic broadband supply. 4G/5G available on some networks. If you require a fast internet connection we recommend that customers organise an independent supply.