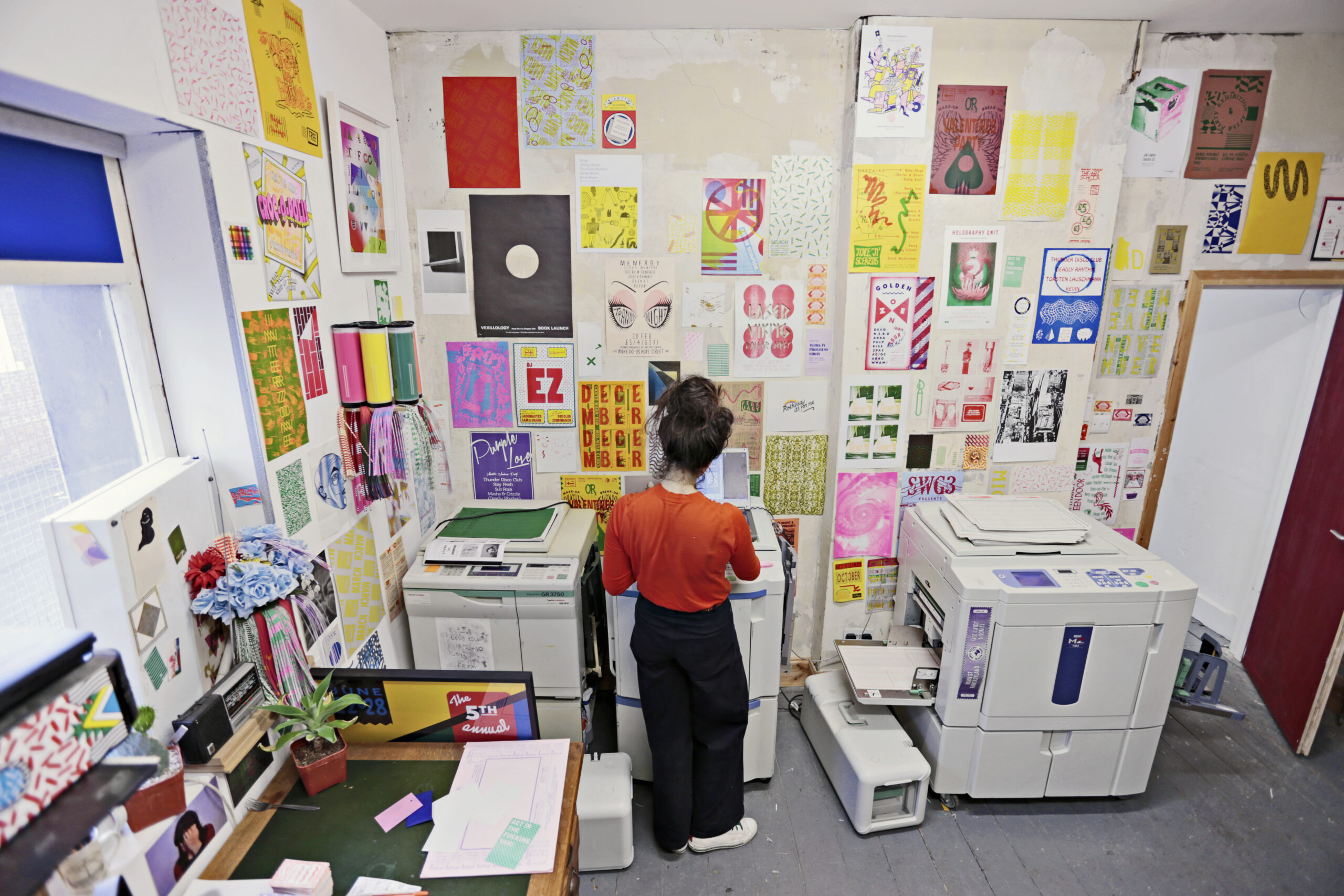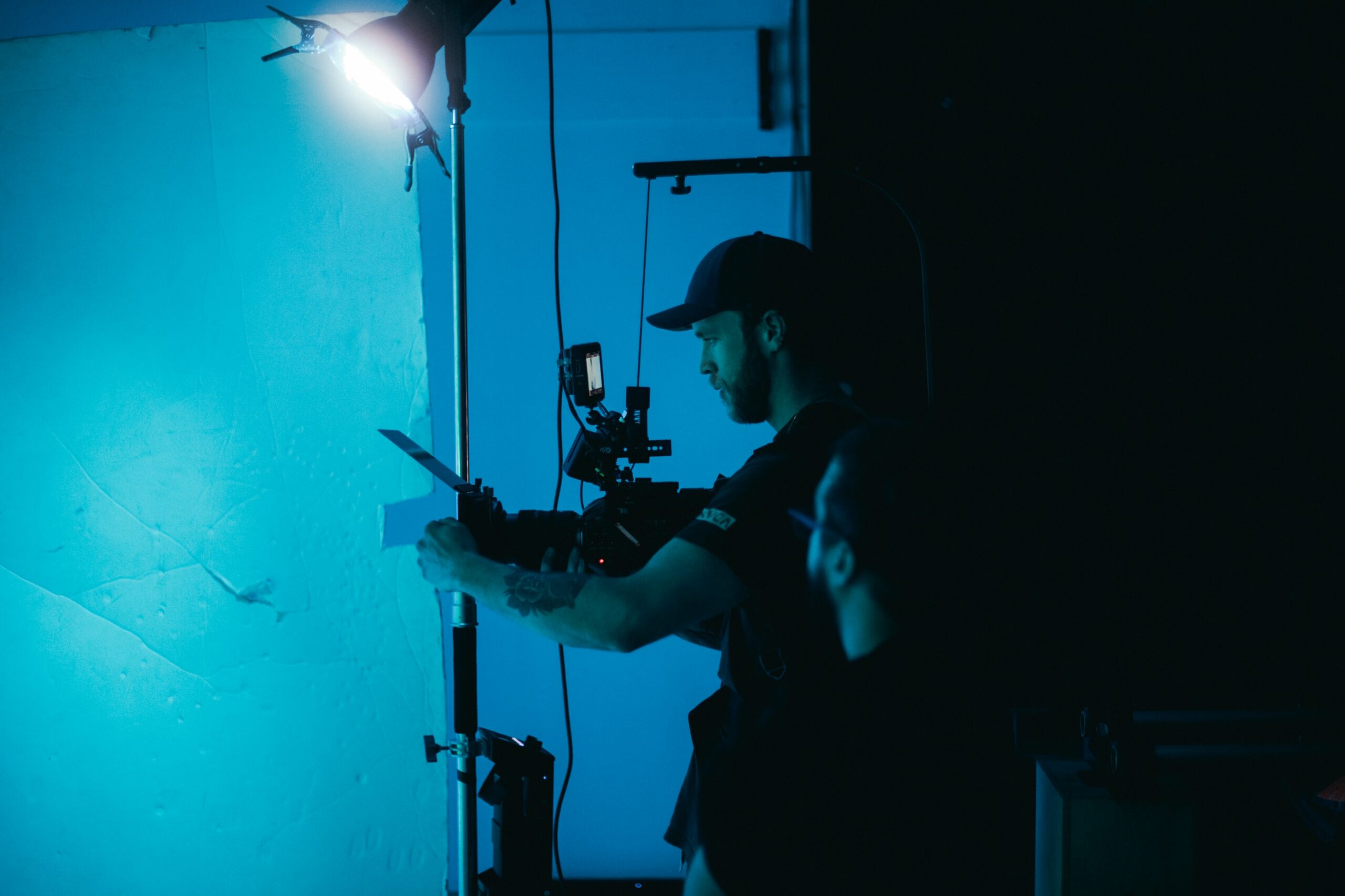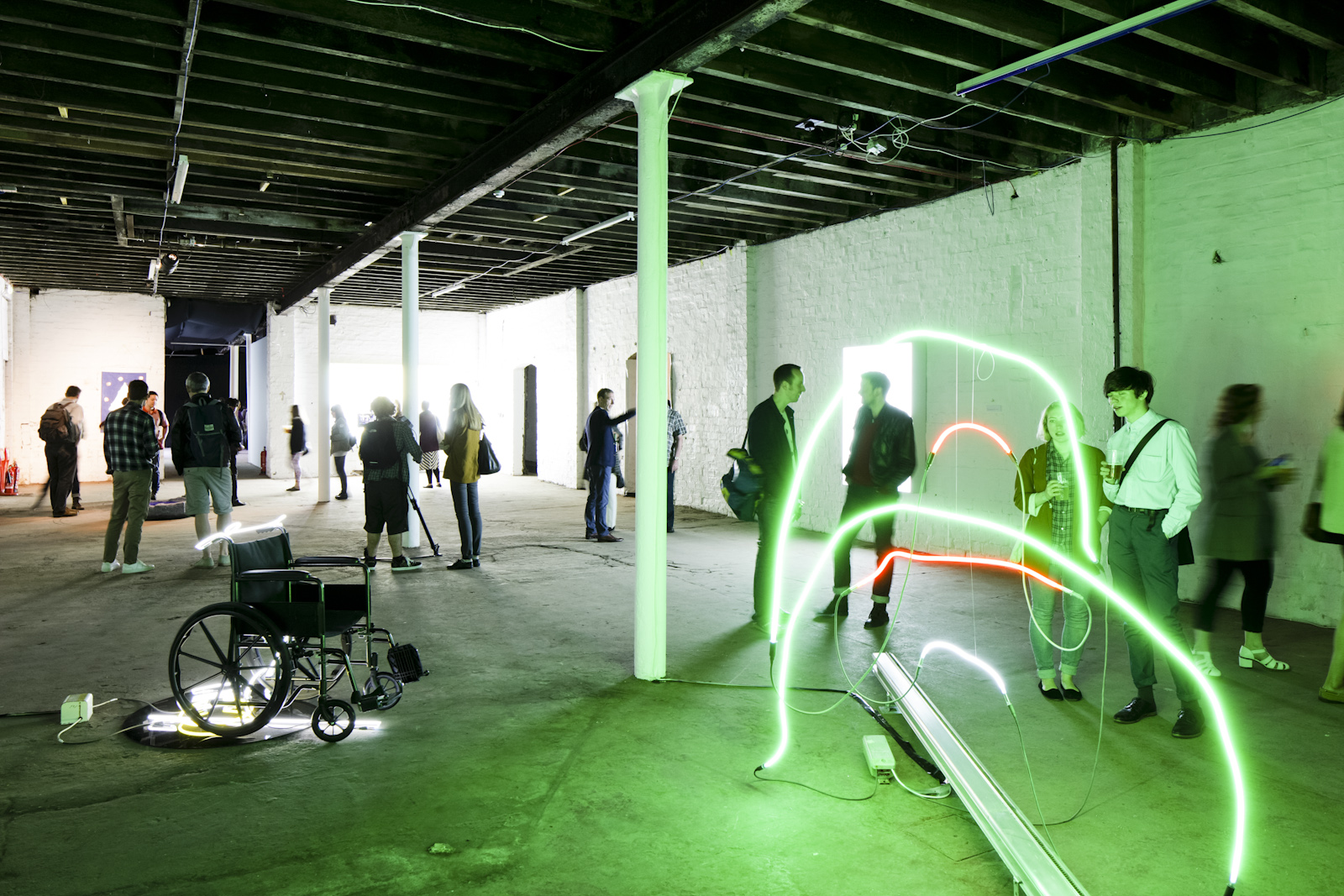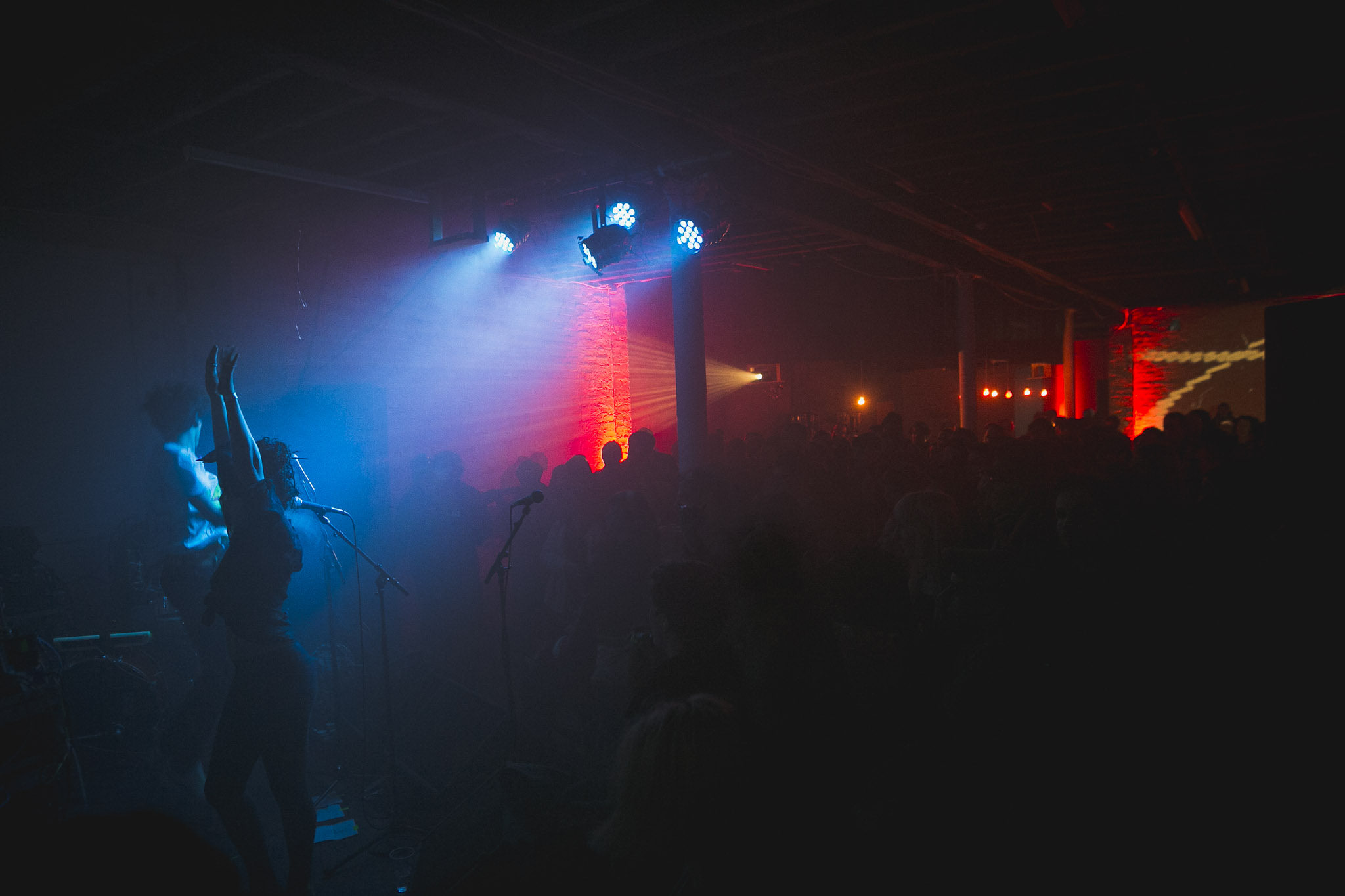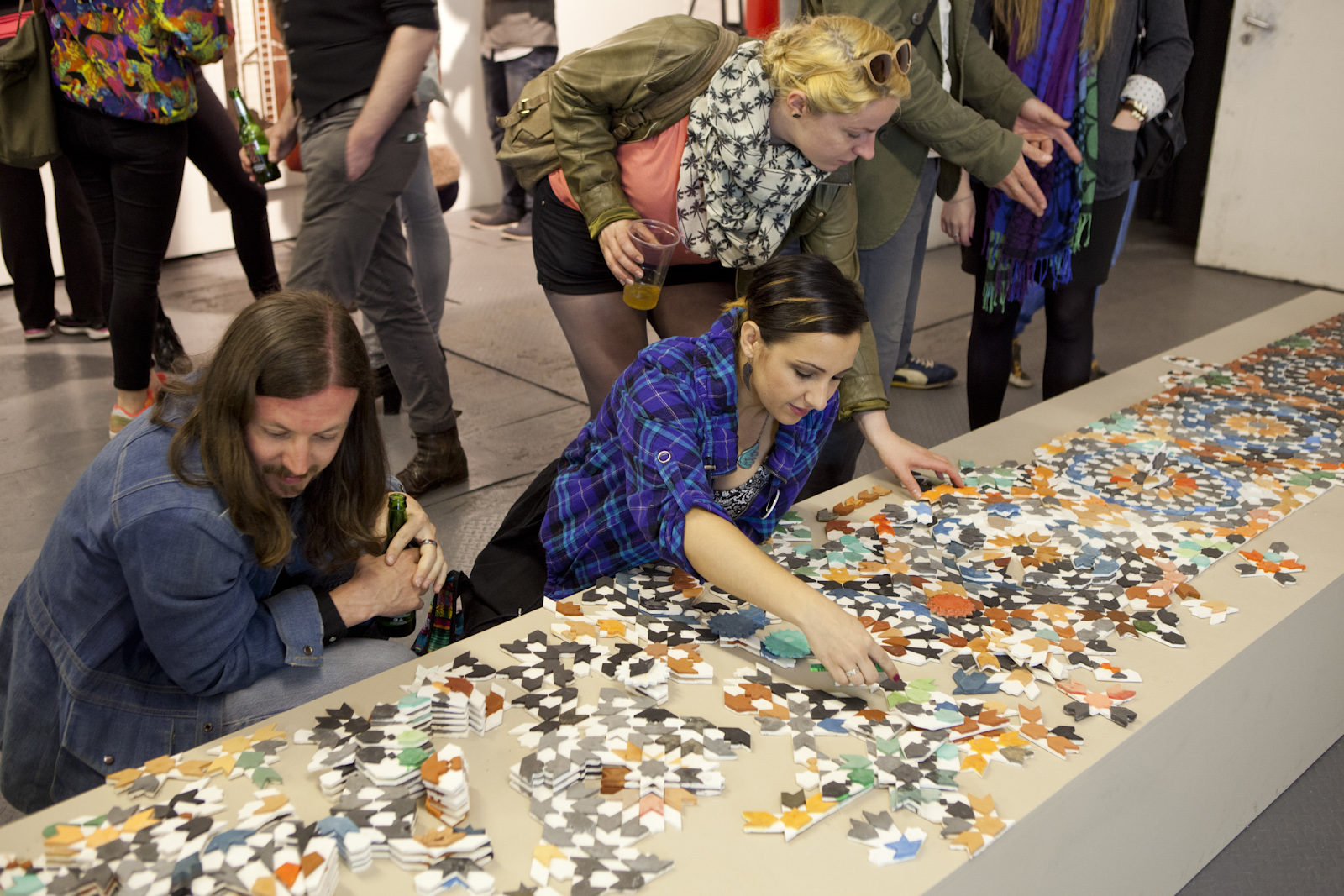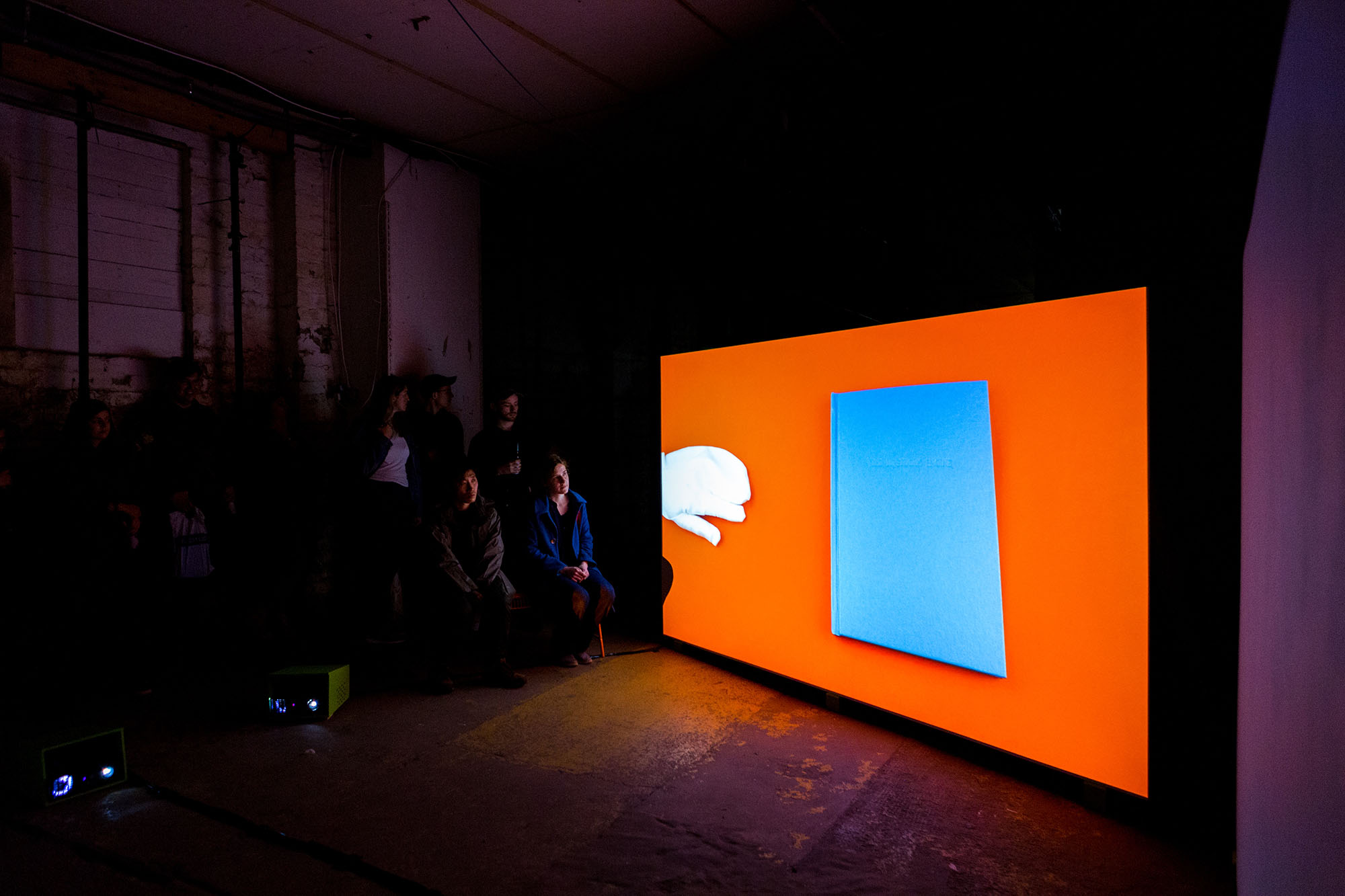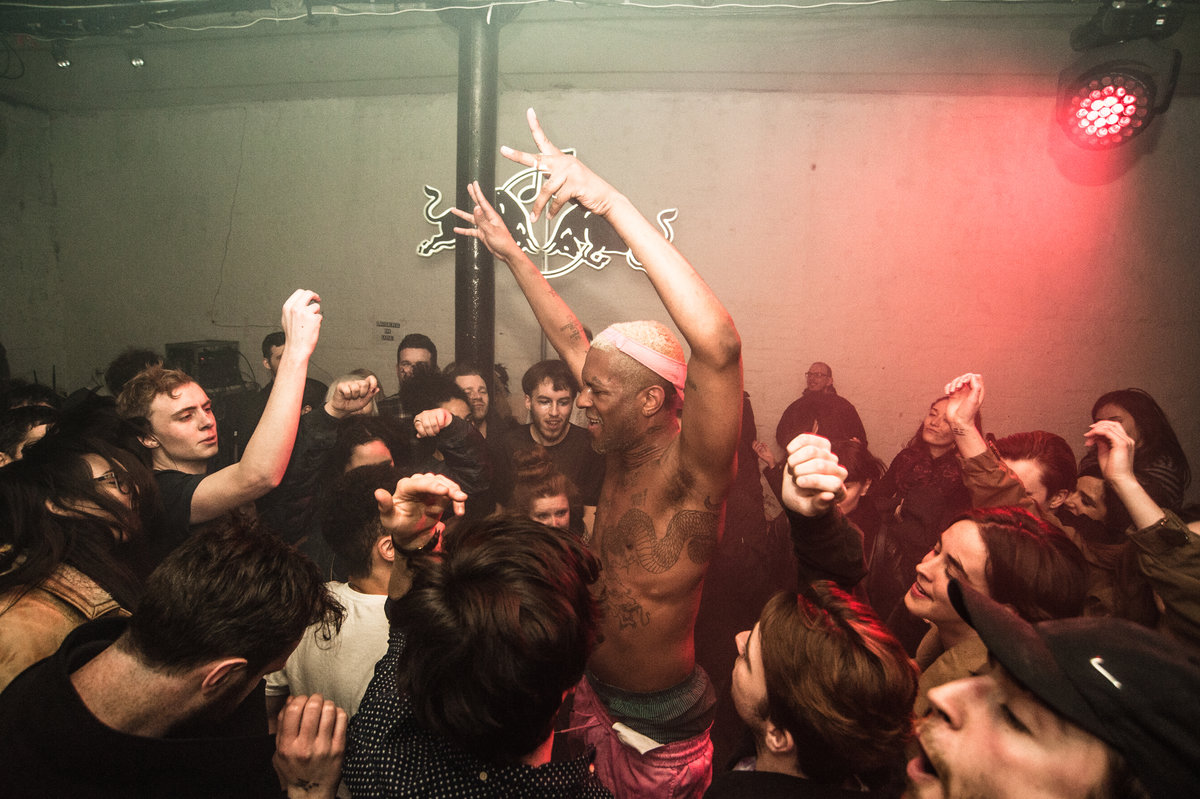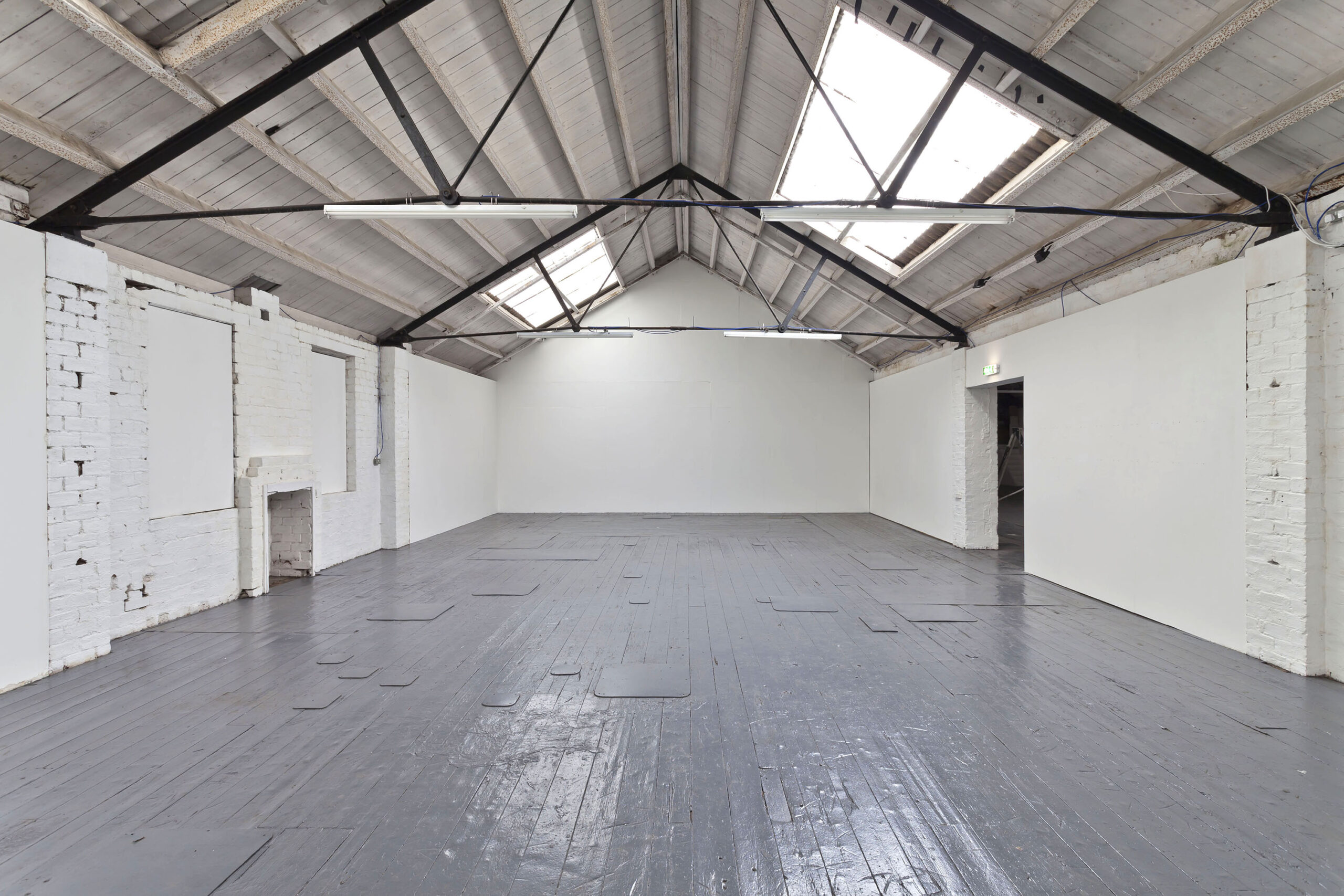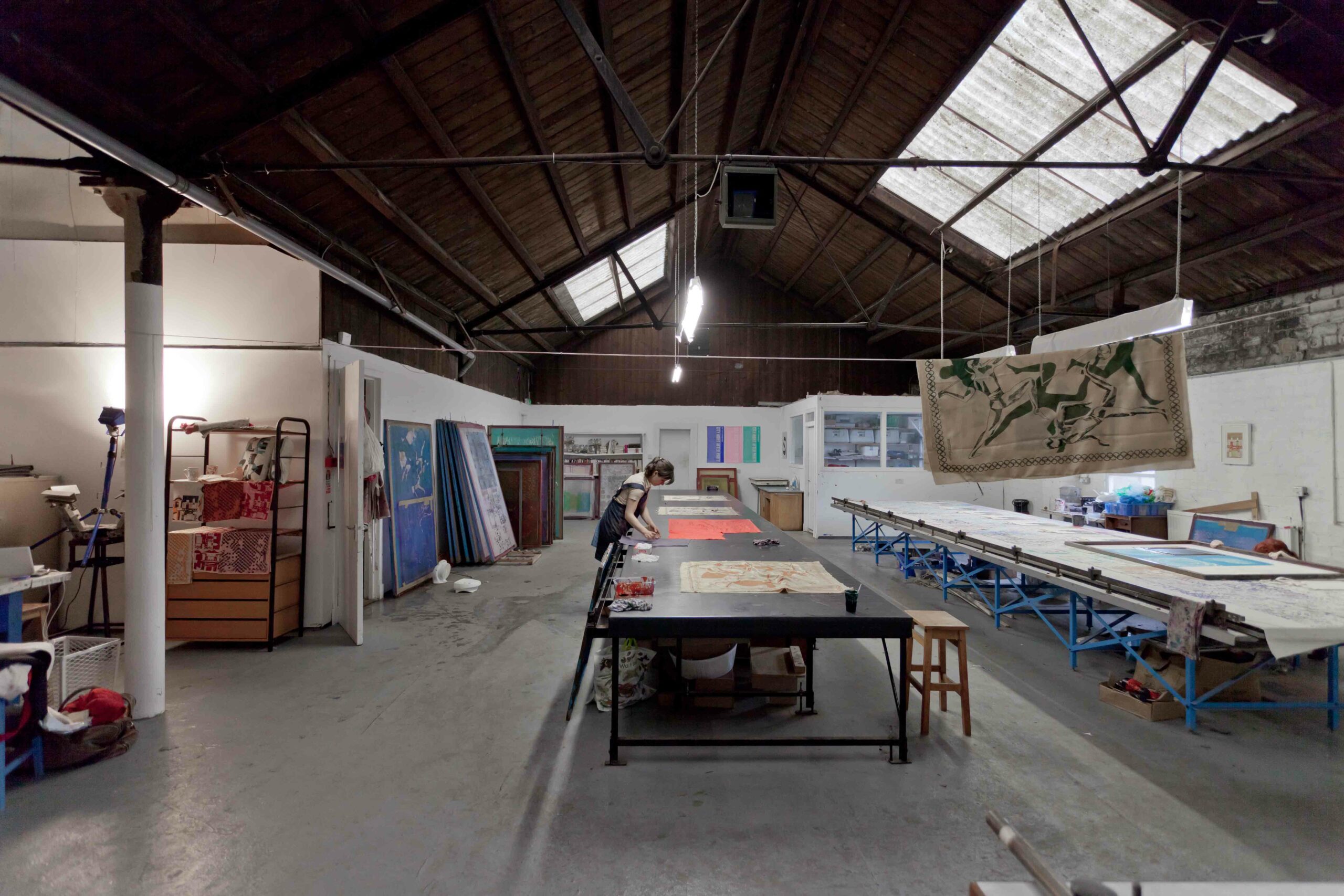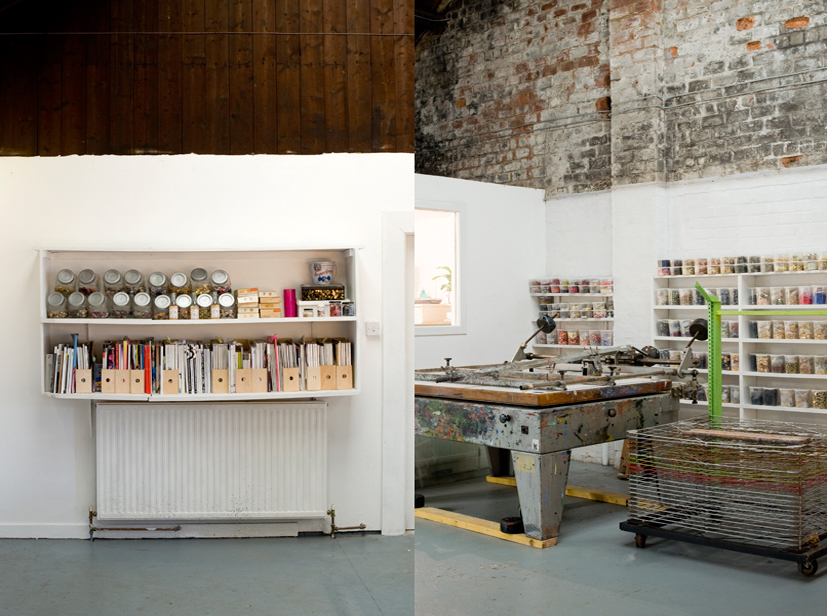 Glue Factory — Making and production facility - providing light-industrial studios, workshop, and venue spaces for design, fabrication and film.
Address
22 Farnell Street
Glasgow, G4 9SE
Built in 1891, Glue Factory hosts a sprawling collection of industrial spaces that have allowed the building to flex to many uses over the years – soft drinks bottling, Argyl Bikes factory, Scottish Adhesives (hence 'Glue Factory').
It is now a making and production facility – providing light-industrial studios, workshops and venue spaces for design, fabrication and film.
At over 2000 m², there are few buildings so close to the city centre that have the same scale and variety – from traditional warehouse space, to white walled galleries and a double height 'Tank Room' with original glue vats and industrial pipe work. The building's rich history and raw beauty make it an exciting facility for industrious people with ambitious projects.
Roughly 40% of the building is dedicated to providing dedicated studio spaces, which include a Risograph print and design studio, wood and furniture workshops, and a sound design studio. The remaining building is available for hire for events, film, TV, photography, and a diverse range of productions.
For more information about the building or hiring one of our spaces, see the FAQ section at the bottom of the page.
Spaces for Hire at Glue Factory
Warehouse at Glue Factory is a large industrial space for making and production.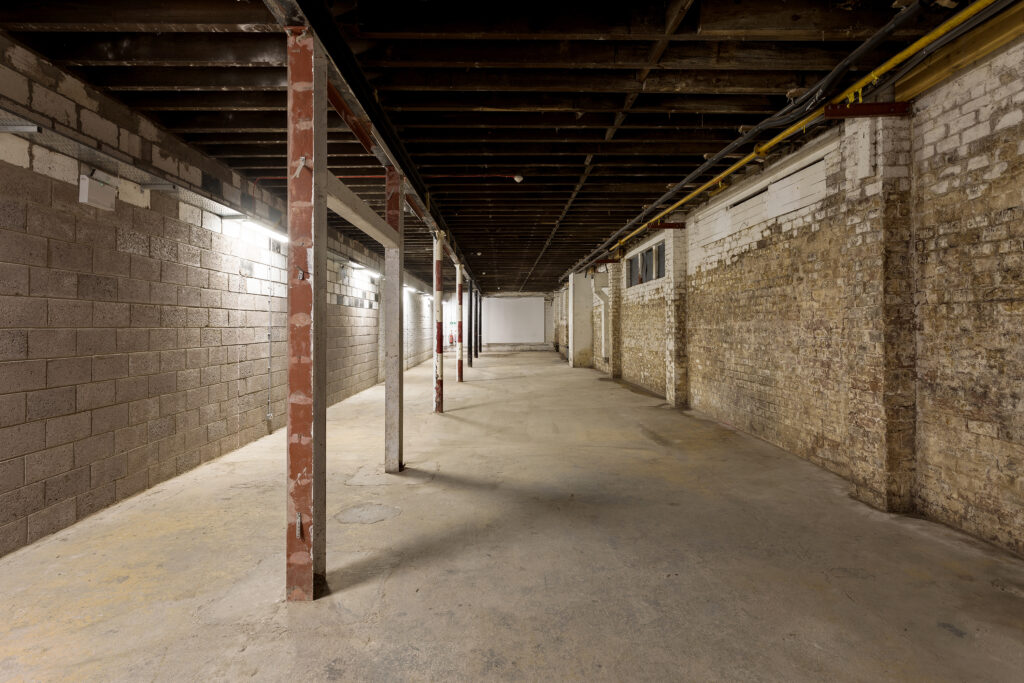 View/Enquire
Glue Factory Floorplans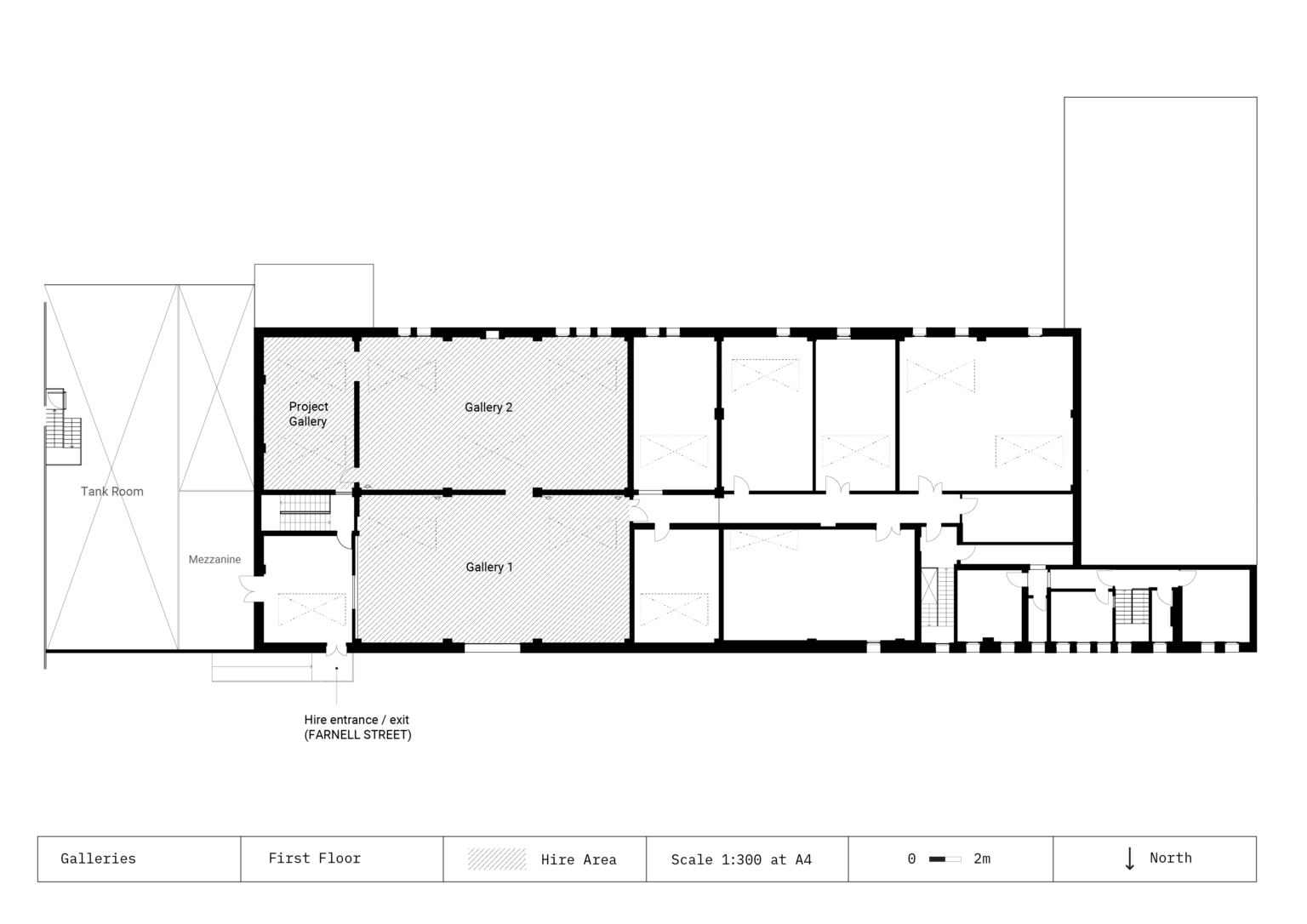 Building & Hire Information
Building FAQ
Accessibility
Glue Factory was built in 1891 without accessibility in mind. As we develop the building, we are also working to improve its accessibility.
Glue Factory is split over two levels, connected via stairs. There are currently no lifts, automatic / assisted doors, or dedicated Blue Badge Parking.
Ground floor: Fully accessible via Burns St roller shutter entrance, with one accessible toilet.
First floor: Fully accessible via Farnell St ramp, but currently no additional accessible toilet on the first floor.
Tank Room: Main floor not accessible, Mezzanine access via Farnell St ramp.
Business Hours
Our standard business hours are 09:00 – 17:00 (Monday to Friday)
Condition of Building
The Glue Factory is an old industrial building, with some areas redeveloped and others left in their 'raw' condition.
We cannot guarantee water-tightness as the building is prone to leaks in heavy rain. (Roof replacement works scheduled for August 2022)
The building is unheated, with cold running water only. Customers can bring their own heaters – excluding open-element and gas powered space heaters.
Fire Safety
There is a full fire alarm system installed which covers the entire building, emergency lights covering all exits, and extinguishers on site.
Please refer to the fire plan that is displayed in each space of the building for locations of fire escape routes and alarm call points.
An induction will be carried out and signed off for customers. Moving, tampering or removing any Health & Safety or fire safety equipment during a hire may result in deposits being withheld.
Insurance
Agile City has building and public liability insurance to cover the general operations of Glue Factory.
This does not cover third party operations and we require all customers to be covered by their own public liability and insurance to cover all activity and anyone on site (staff, guests, public).
Making Good
Any installation or fixings required for an event should be discussed in advance. All hire spaces must be cleared and reset to the condition they were in at the start of the hire.
Any resetting or redecoration required by Agile City will be recharged to the customer and deducted from the deposit.
Noise
Glue Factory is a multi-use building hosting studios, fabrication workshops, and production spaces.
We cannot guarantee silence for filming / recording, and excessive noise for music / performance should be discussed with the Enquiry team and scheduled in advance.
If silence is required for time-limited sound recording, this must be arranged two weeks in advance. (Pending approval by all parties and reimbursement)
Parking
There is no dedicated or free parking at Glue Factory, but paid parking bays can be found on Farnell St and adjoining roads.
The two parking spaces by the Burns St entrance are used by building management. These can sometimes be used by customers with prior agreement and additional cost.
Toilets
Ground floor: 1 x accessible toilet, 1 x toilet block with urinal and 2 open cubicles, 1 x toilet block with 6 open cubicles.
First floor: 1 x individual toilet (in studio area).
Transport Links
Bus:  No. 7, 68, 71A, 72, 75 and M3 bus route from Buchanan Bus station (Garscube Road bus stop).
Subway: 10 min walk from Cowcaddens subway station, 12 min walk from St George's Cross subway station.

Train: 18 min walk from Charing Cross Railway Station.
Car: 3 min from M8 motorway (Junction 17)

Bike: NextBike station 60m from Glue Factory, heading north on Garscube Road.
Waste Removal
General Waste, Mixed Recycling, and Glass Recycling bins are available on site for 'general and fair use'.
They are not for bulky waste – should customer activities generate more waste than normal, extra collection charges will be levied.
Wi-Fi
Glue Factory has a broadband supply that provides basic service to the studio areas.
If you require a fast internet connection for an event, we recommend that customers organise an independent supply.
Hire FAQ
Access – Loading and Unloading
Entrance for all customers is via Farnell St. Loading via Burns St roller shutter entrance, with allocated time slots arranged in advance.
Birthday Parties and Private Events
Glue Factory supports cultural and social activity and can occasionally apply for alcohol licences. However, we limit our private events and deliver these on a commercial basis.
Cancellation
If customers cancel the Hire Agreement, liability for the Hire Fee is as follows:
50% shall be payable if customer cancels between 7-14 days prior to the hire.
100% shall be payable if customer cancels less than 7 days prior to or during the hire.
Confirmation
Hires are not confirmed until the Terms and Conditions have been agreed, payment transferred, and a confirmation email issued.
Prior to this confirmation, Hires are considered as a 'pencilled enquiry' and are not guaranteed to take place.
Discounts
Discounts are available for consecutive day and repeat bookings, and allocated during the booking process. Information on discount eligibility can be found here.
Dry Hire
The spaces in the building are primarily available on a 'Dry Hire' basis.
This means the hire of space as a 'blank canvas' and does not include any equipment or services. (E.g. technical equipment, installation, catering, stock, operators or event staff.)
Equipment or services required will be discussed when confirming the hire and will incur additional costs.
Hire Deposits
Some hires require a security deposit – this is fully repaid post-hire if there are no damages, additional uses of space, or extra staffing hours.
Licence – Alcohol Sales
For certain events we can run a bar for alcohol sales, currently until 01:00 AM.
We do not have a permanent premises licence and have to apply for occasional licences from Glasgow City Council accordingly. (There is no guarantee a licence will be granted).
We require all details a minimum of 10 weeks prior to the event date for this application process. All applications are at the discretion of the Enquiry team.
Licensed Events – Under 18s
Under 18s are allowed into the building during the day, but not during licensed events unless stated otherwise.
All guests wishing to attend a licensed event must provide ID in the form of a valid passport or driver's licence / provisional licence.
We operate a Challenge 25 policy and reserve the right to refuse entry to anyone. An ID or ticket does not guarantee the right of entry.
Out of Hours Access
Access outside of our bookable time slots are charged at an hourly rate and added during the quoting process depending specific requirements. (Bookable time slots can be found on the individual space pages)
Payment
Customers are required to pay 50% of the hire fee upfront, with the remaining balance to be paid four weeks before the event takes place.
Smoke / Haze Machines
Smoke and haze machines can set off our fire alarm and can only be used with prior notice and agreement with the Enquiry team.
Technical Equipment
Glue Factory is hired on a 'Dry Hire' basis. Any specific equipment necessary is the responsibility of the customer.
Viewings
During the enquiry process a viewing can be arranged to confirm hire details. Further viewings or production meetings may result in additional charges.
Weddings
The Glue Factory hosts up to 12 weddings per year. Please contact hello@eventfulspaces.com for all wedding-related enquiries.
Testimonials
"It has a unique and distinctive character unmatched elsewhere in the city, presenting an array of light and dark spaces, and juxtaposing the 'clean' spaces of a conventional gallery with 'raw' industrial spaces that encourage artists to exercise their inventiveness and ingenuity. It is a venue that always springs new surprises, and one that sometimes seems to have a personality of its own. It is the Proteus of the venue world."

John Calcutt – Head of MFA, Glasgow School of Art

---

"No other venue in Glasgow has the same variety of performing spaces; it is such a versatile and open place which allows for unique cross-art form programming. We are very much looking forward to working in partnership again in the future."

Cathie Boyd, ARTISTIC director, CRYPTIC

---

"With a range of lighting situations, textures, and spaces both clean & bright, with industrial character, The Glue Factory provides a vast canvas to work with. The variety available not only inspires, but also practically allows a one-day shoot to capture a broad range of styles and moods. Well managed and with great flexibility it's one of our favourite locations to shoot and we recommend it as a shooting space to clients time and time again."

Gillian Lawtie, The Curries Photography
The following information outlines our pricing model and the associated costs to hire space and host activities in our buildings.
All hire fees are calculated using the following formula:
[space – discounts] + add-ons  =  total hire fee
Spaces:
Base Cost is the hourly cost to 'dry hire' the space. Dry hire means the hire of space as a 'blank canvas' and does not include any Add-on services (ie. duty management and equipment).
Min Booking is the minimum amount of time the space can be booked for. If you need less time than the minimum requirement, you will be charged the Base Cost x Min Booking hours for that space.
Booking Hours – Our buildings are multi-use and not all spaces are available at all times or days of the week. The price list gives an overview of Booking Hours for each of the spaces.
Discounts:
We offer discounts on the following criteria:
Registered Cultural & Social Enterprise / Charities (15%)  – Applicable to organisations with an annual turnover of less than £250,000, and projects in alignment with our themes and disciplines; City Making, Sustainability in Action, Design, Architecture, Making, Film, Music, Food.
Workspace Members (15%) – Applicable to all Civic House Studio members, and Glue Factory tenants. This does not apply for Civic House Studio day passes, or hot-desk memberships making long-term bookings.
Multiple day bookings (10-30%) – Applicable to bookings over consecutive days (ie. Monday – Sunday) or repeat days (ie. every Tuesday for 4 weeks).
2-6 days – 10%
7-27 days – 20%
28+ days – 30%
Add-on Services:
Add-ons are services provided to support the running of hires and are calculated during the quoting process. All Add-on charges are at the discretion of the Hire Coordinator and are calculated based on capacity, timings and type of hire.
Charges: 
Essential Add-ons are charges associated with the basic running of the space – ie. duty manager for duration of hire, and cost to set up any equipment. For activities during business hours (Mon – Fri 09:00 – 17:00) duty management costs may be reduced to hours to open/close space (2 hrs min), and for multi-day hires if an event lead is appointed and inducted by Agile City.
Non-essential Add-ons are charges for services relating to specific hire requirements – ie. early/late access to the space (outside of business hours), event/support staff, licensed bar.
Pre/post Booking Admin covers administrative tasks for complex, commercial or exclusive hires. Please note we do not handle any production or logistics on your behalf. Admin tasks could include:
→ Creating bespoke documents (ie. building plans & guides)
→ Intricate quoting / co-ordinating of add-on services
→ Production responsibilities (ie. extra site visits, recorded walkthrough of space, requesting health & safety forms – insurance, RAMS, schedules
→ Managing disruption to other building users
→ Inducting event leads for multi-day hires
→ Making changes to a booking after hire agreement and payment are complete
→ Fast tracking bookings with short lead times (less than 7 days)
→ Overrun
→ Use of other spaces
→ Coordinating damage repairs
→ Electricity usage
Policies:
Deposits range from 10-40% depending on the type of event, and discretion of the Hire Coordinator.
Deposits cover long lead bookings, hire of Agile City technical equipment, time and space drift during hire, damage & breakages, electricity usage, cancellation protection.
In instances where post-hire charges (as above) exceed the deposit amount, the deposit will be withheld, and the different invoiced separately.
Cancellation Charges are applicable to all hires and are payable on the following basis:
50% shall be payable if the customer cancels between 7-14 days prior to the hire.
100% shall be payable if customer cancels less than 7 days prior to or during the hire.
VAT – Agile City is VAT registered, meaning by law we charge 20% VAT on our spaces and Add-on services. To ensure we give clear information for all our customers, costs and VAT are itemised on the final quote. We do not charge VAT on deposits.