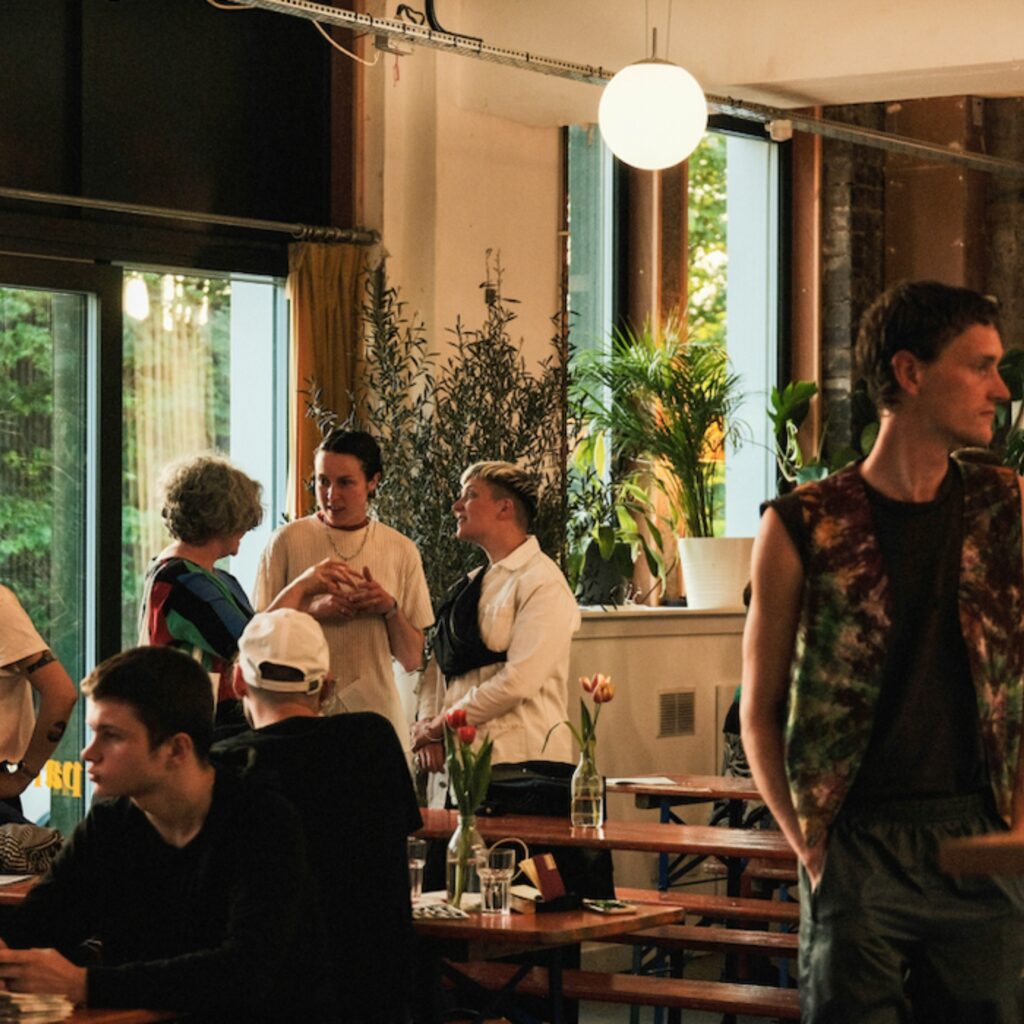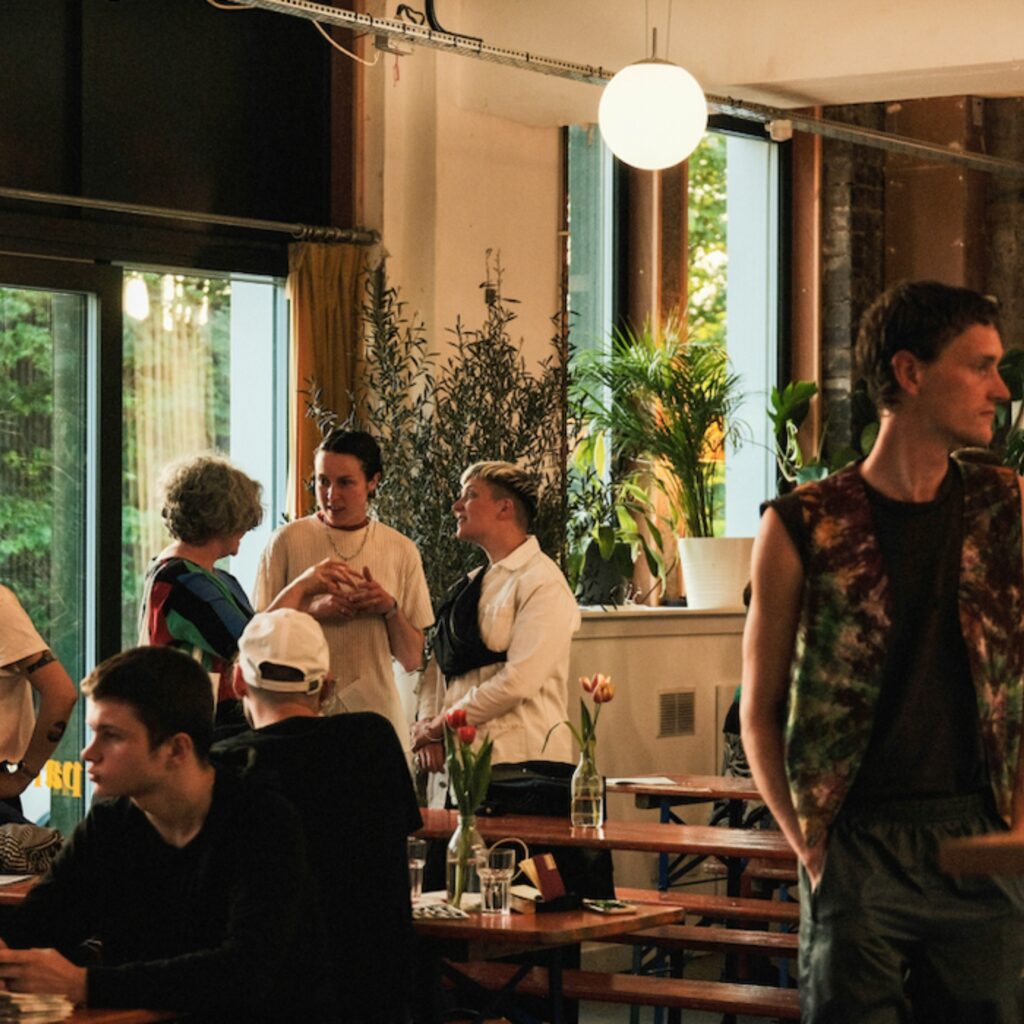 Civic House Newsletter – October 2023
Hello Civic House community!
Here's our monthly update of what's been going on at Civic House, what you can look forward to and some exciting news!
---
UPCOMING AT CIVIC HOUSE: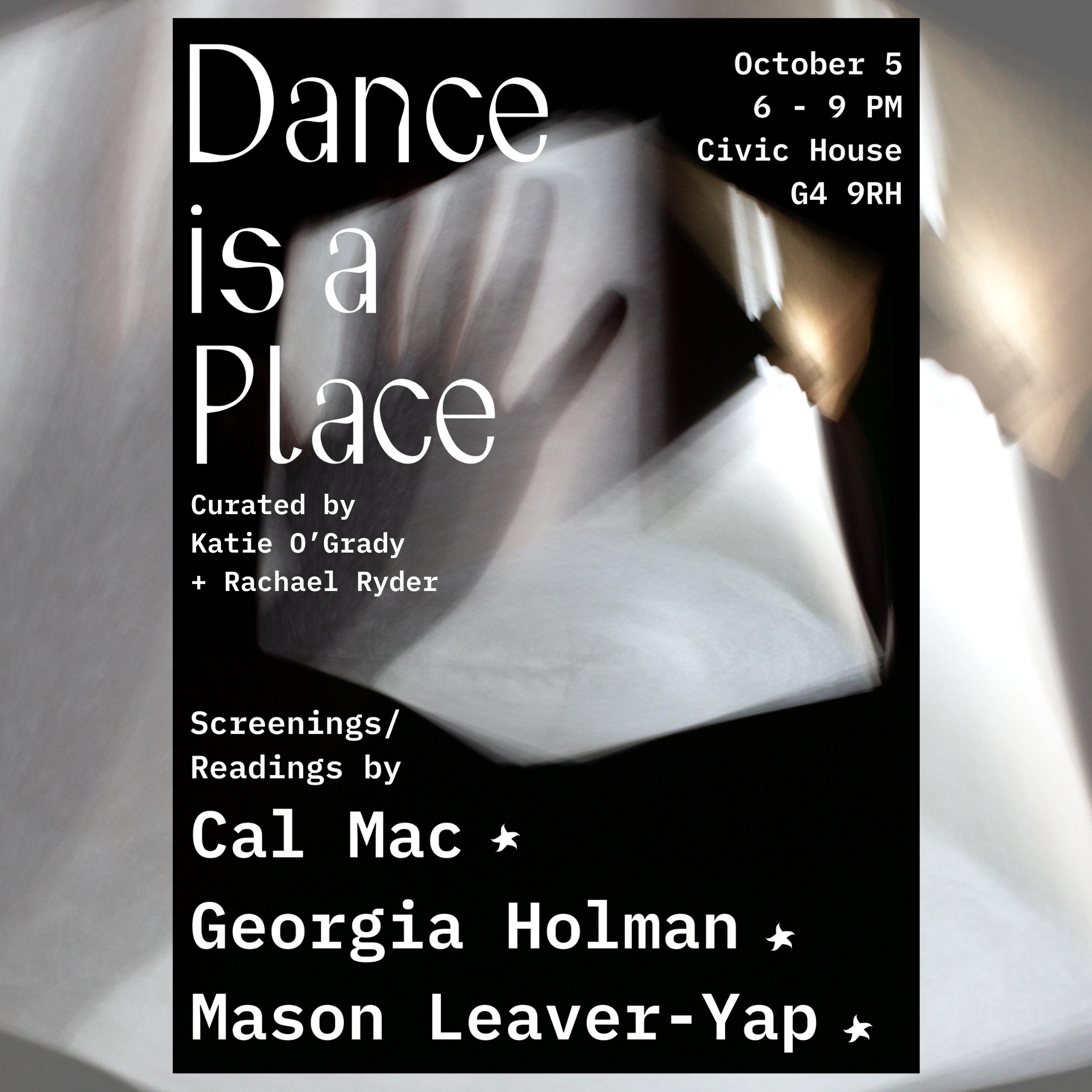 Dance is a Place – Exhibition of Moving Image and Spoken Word
October 5th
Join us on October 5th for 'Dance is a Place' – an exhibition of moving image and spoken word featuring Cal Mac, Georgia Holman and Mason Leaver-Yap, curated by Katie O'Grady and Rachael Ryder.
This event is an exhibition and disco of moving image and readings which use dance to disrupt the everyday. The narrative seeks to frame dance not merely as a physical activity but as a sacred sanctuary for our bodies in a world that feels out of sync. It is an exploration of how dance, with its boundless ability to synchronise, can become a location for interpersonal rest and resilience. Through the screenings/ readings by Cal Mac, Georgia Holman and Mason Leaver-Yap, we hope to offer up a space for reflection on connection, embodiment and the profound desire to escape the now through joy.
Read more about the contributors here.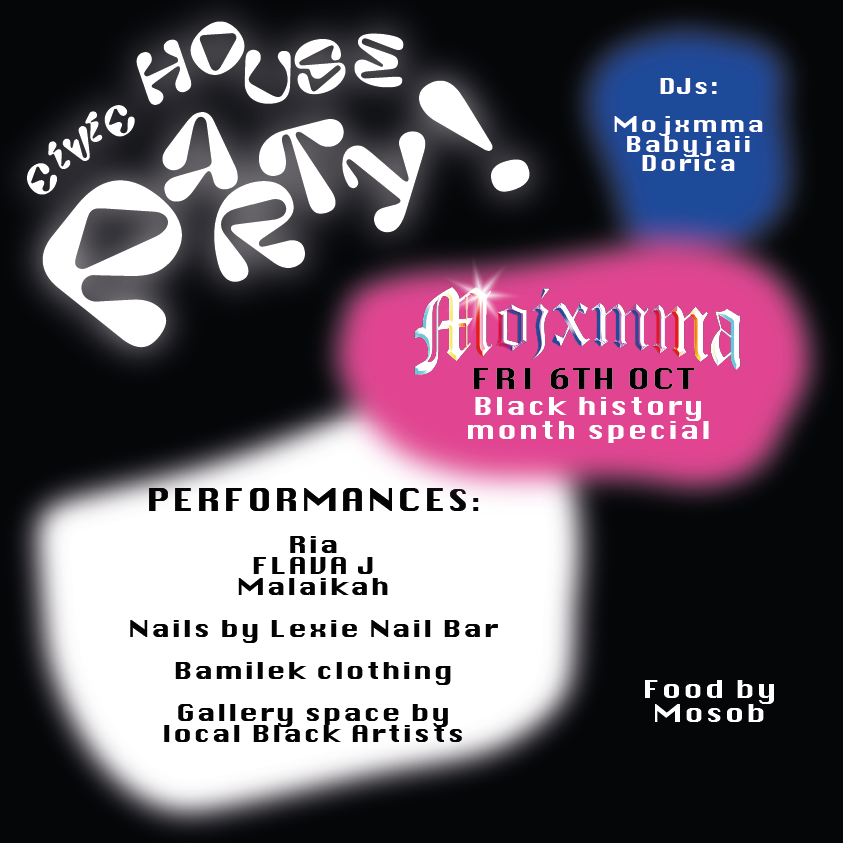 Civic House Party: Mojxmma Black History Month Special
October 6th
A monthly Friday party to celebrate Glasgow's music and food culture. Across the canteen, bar and venue of Civic House we create a house party atmosphere – intimate, social, and informal. A place to connect over dinner, drinks, performances, DJs, and dancing.
Each edition we invite taste makers who have made an impact building communities around food and music in the city to encourage cross-over between different scenes and cultures. For October's edition we have teamed up with Mojxmma to bring you a Black History month special. Check out who's on the programme and what delicious food will be on offer here.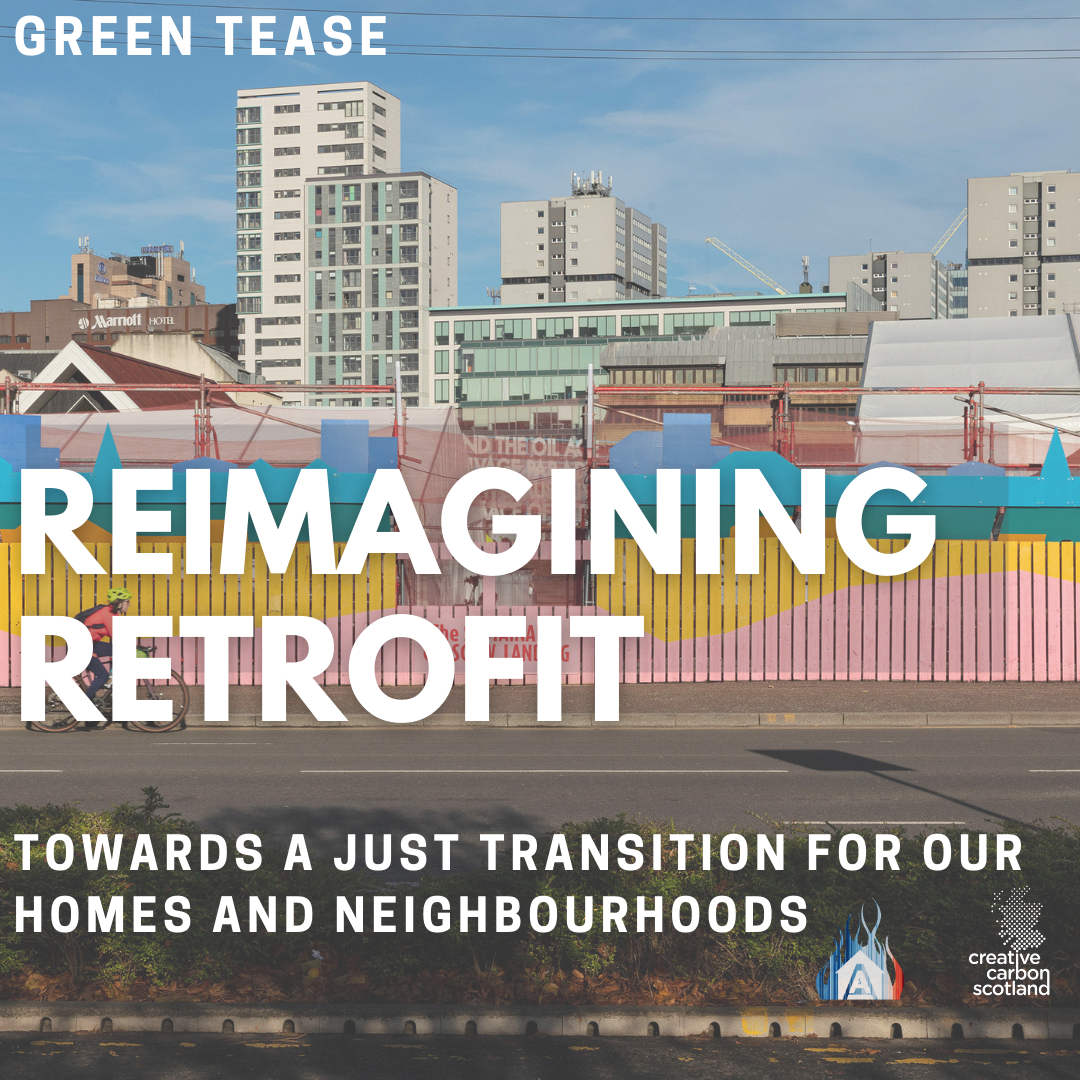 Green Tease: Reimagining retrofit
October 7th
We are excited to host Green Tease: Reimagining retrofit on October 7th at Civic House – co-created by Creative Carbon Scotland and Scott McAuley from The Anthropocene Architecture School. At this upcoming Green Tease they will explore the overlap between housing struggles and climate breakdown with artists, activists, architects and sustainability practitioners.
Through discussions and creative practice they will discover how art and culture can support a just transition that can transform our homes, streets and schemes, in an environmentally and socially sustainable way. As bell hooks said: 'The function of art is to do more than tell it like it is – it's to imagine what is possible.'
Check out the programme and more about the contributors here.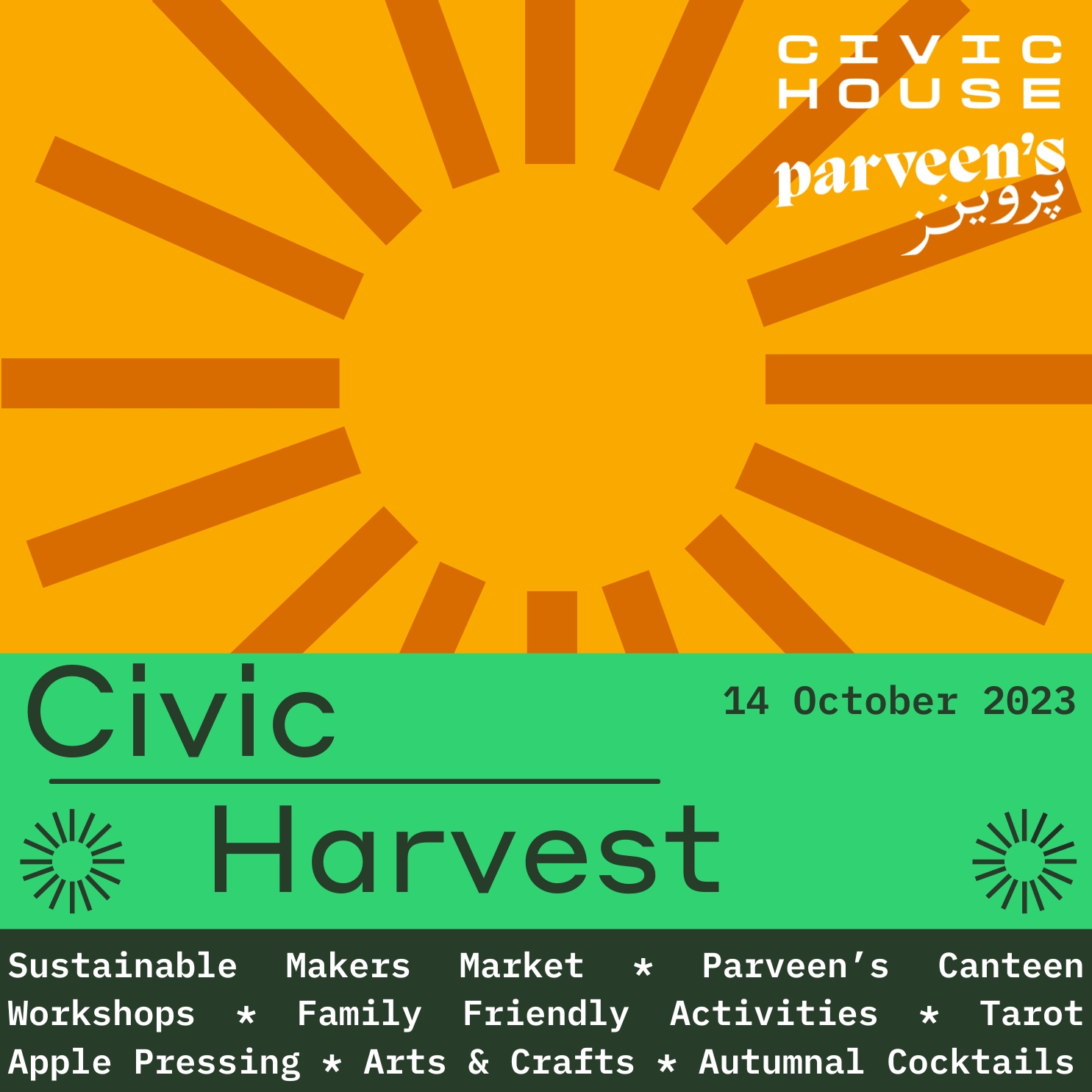 Civic Harvest
October 14th
Join us on Saturday, October 14th for Civic Harvest – an Autumn themed day of family friendly activities, workshops and market stalls with lunch from Parveen's and seasonal cocktails at Civic House Bar!
From apple pressing and potato printing to pumpkin spiced drinks and sonic workshops this will be a fun-filled day at Civic House.
Family friendly – with some activities ticketed but lots to drop-in to on the day!
Read more about  Civic Harvest and the activities in store here.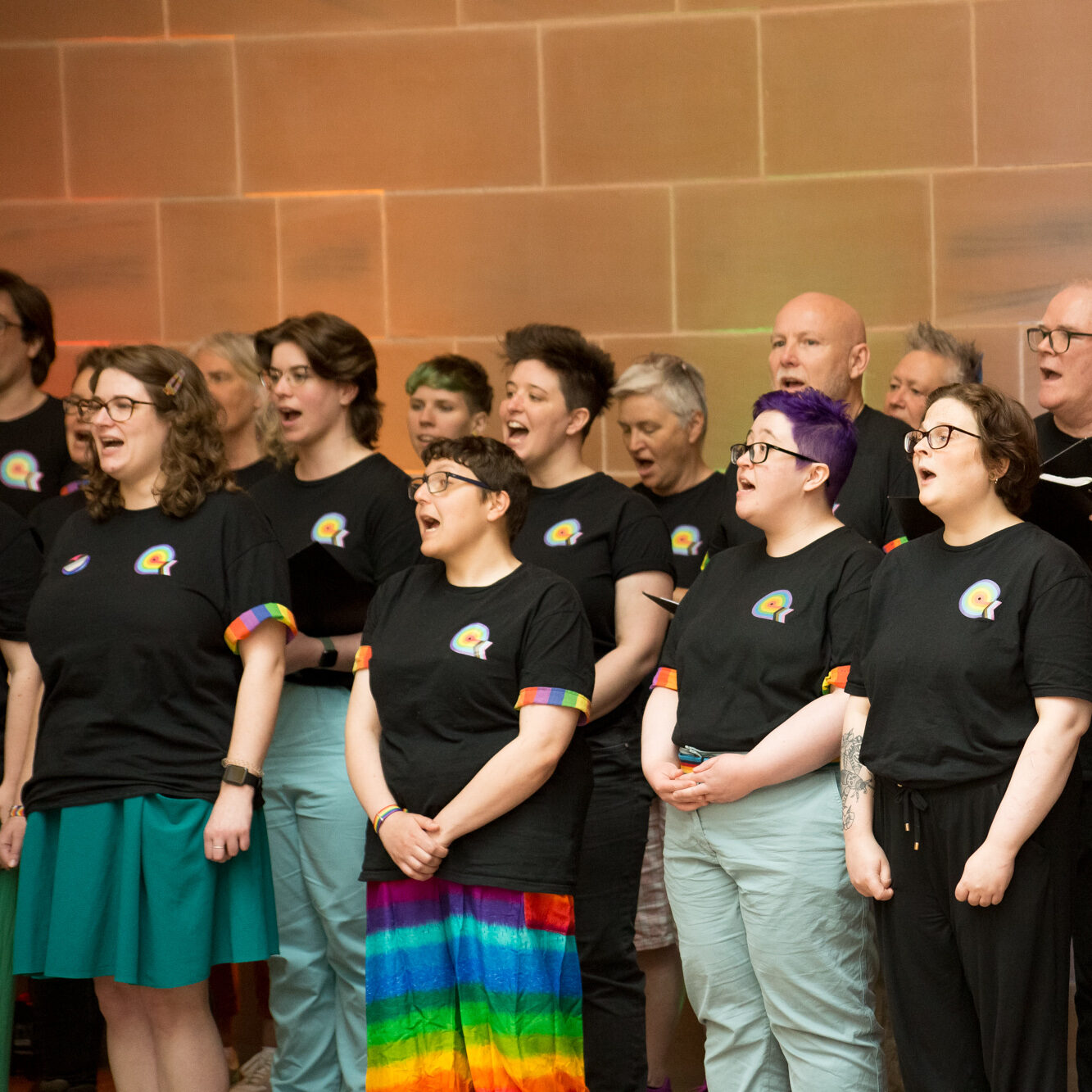 Moving Minds – Scottish Mental Health Arts Festival
October 15th
Get ready for a motivating day of community, creativity, and celebration at the return of Moving Minds – an annual highlight in the Scottish Mental Health Art Festival's programme!
This family-friendly event, produced in collaboration with Glasgow's vibrant communities, promises a kaleidoscope of artists, musicians, and organisations showcasing their talent.
As audiences gather, performances will enchant, creative works will captivate, workshops will inspire hands-on making, and sharing food will nourish connections.
This event is FREE but ticketed – get yours and see more of this year's Scottish Mental Health Festival's programme here.
KEEP AN EYE OUT FOR:
03/11/23 – Civic House Party: Parveen's X Radio Buena Vida  – November's party at Civic House featuring Parveen's (celebrating their 1st birthday at Civic House!) and Radio Buena Vida
04/11/23 & 05/11/23 – Curate-it Festival – A mini festival of screenings from a group of 'Curate-it' curatorial contributors
11/11/23 – Retrofit Reimagined Festival by Civic Square – The Glasgow edition of Retrofit Reimagined Festival bringing together gatherings across the UK
What's new at Civic House Studio?
Civic House Studio Member profile: Leah Cowling from Right to Remain
Civic House Coworking Studio aims to foster a dynamic community of hot desk and fixed desk users, and many of our friendly and diverse bunch share an interest in social justice and change making. Hot Desker Leah Cowling is one such person, and in our most recent blog feature, she describes the vital and important work she does with Right to Remain. Click here to read the full article.
Are you interested in coworking at Civic House? Check out more about the products on offer here and get in touch with Natalie at civichouse@agile-city.com to book in a trial!
Aaaand!!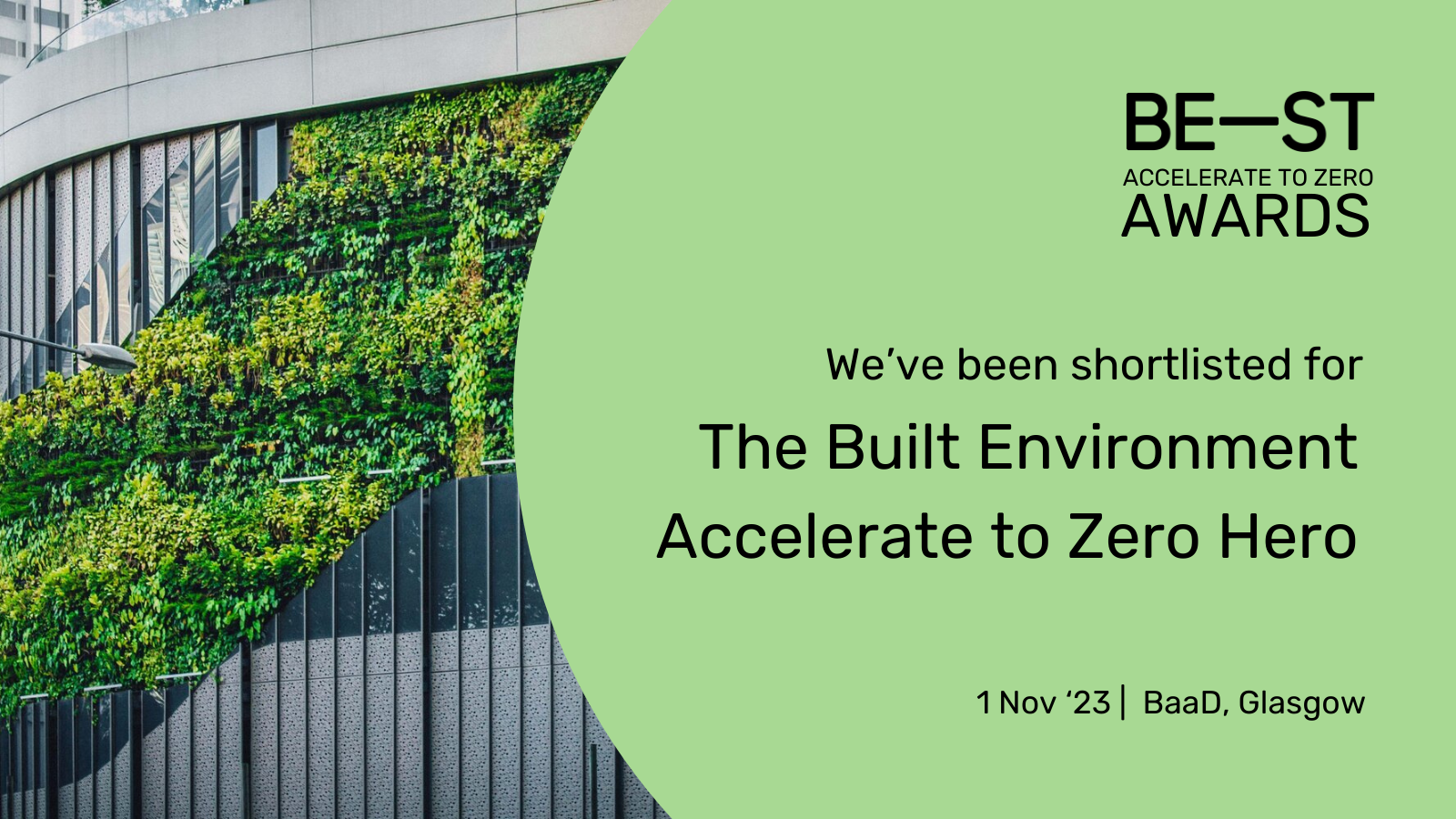 We've been shortlisted!
We're delighted to announce we have been shortlisted for the BE-ST A to Z Hero Award!
The Awards will be taking place after the BE-ST Fest Summit – a free day-long event that will bring together the built environment ecosystem to share innovative solutions and make bold decisions to break through barriers to accelerate our progress in the race to net zero. Tickets for this are still available, find out more here.
We're very proud to be shortlisted next to such amazing organisations working towards decarbonisation of the built environment – you can read more about the finalists here.
****
Thank you to everyone who created, planned, attended and contributed to all the wonderful activities at Civic House this October. We look forward to seeing you soon!