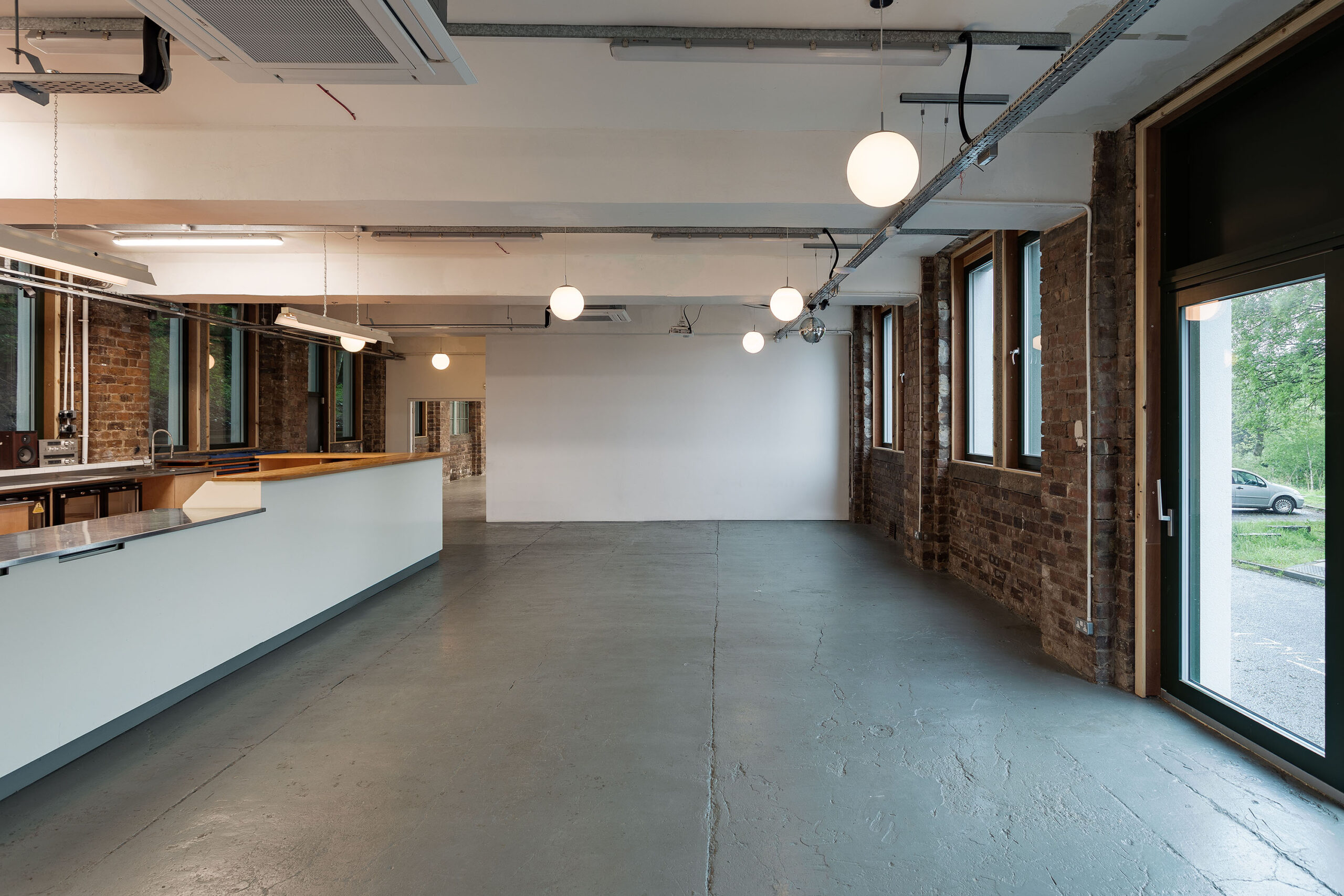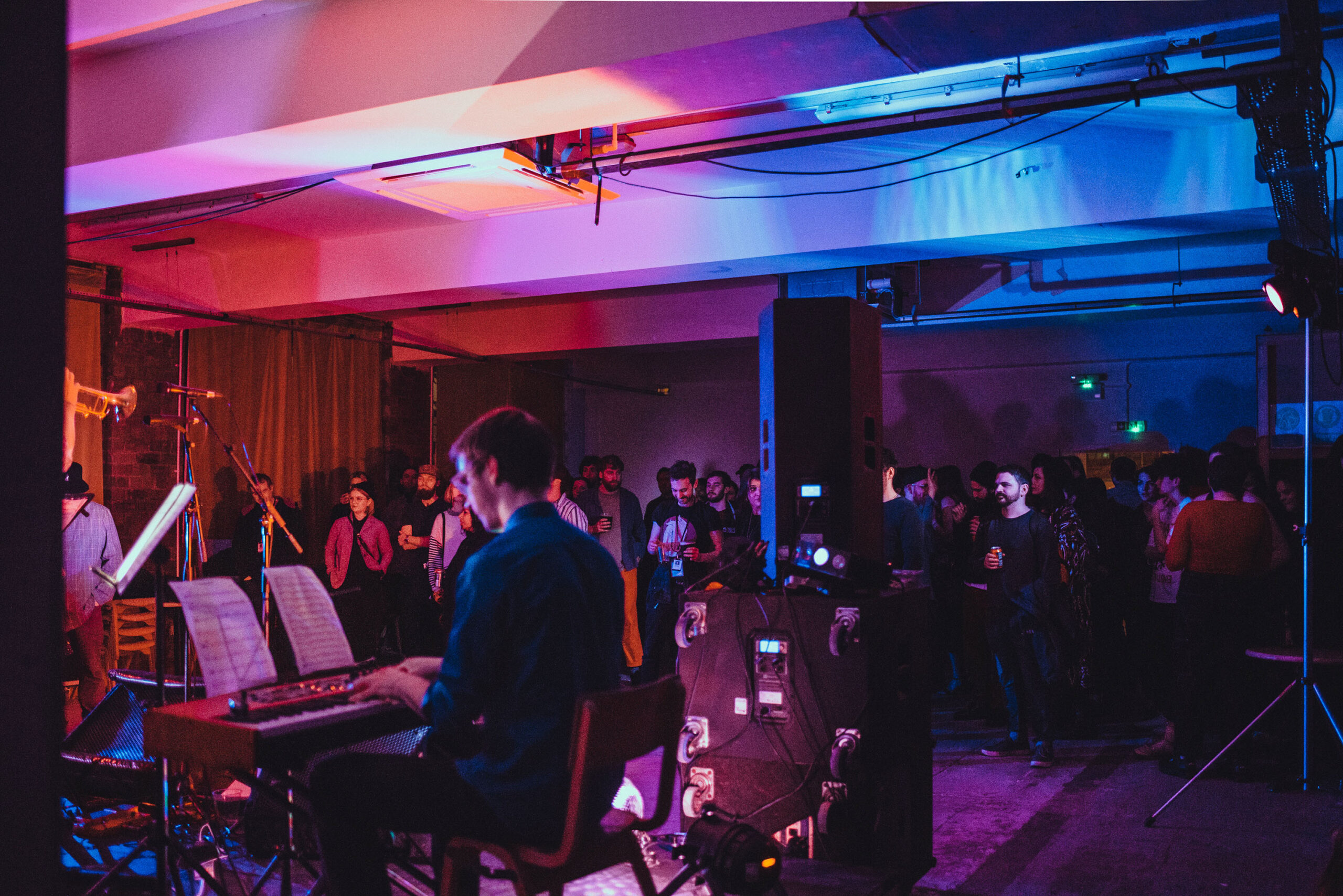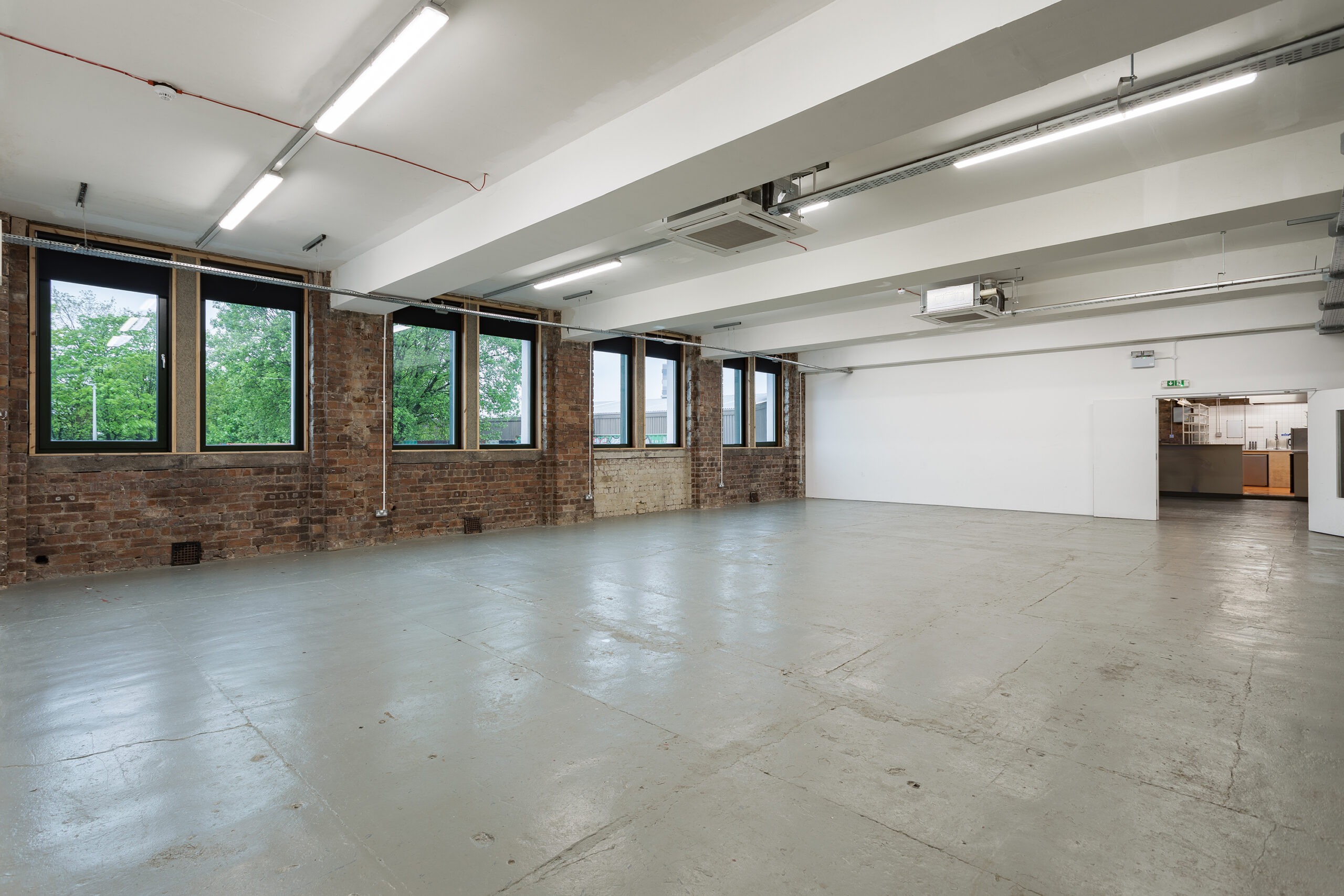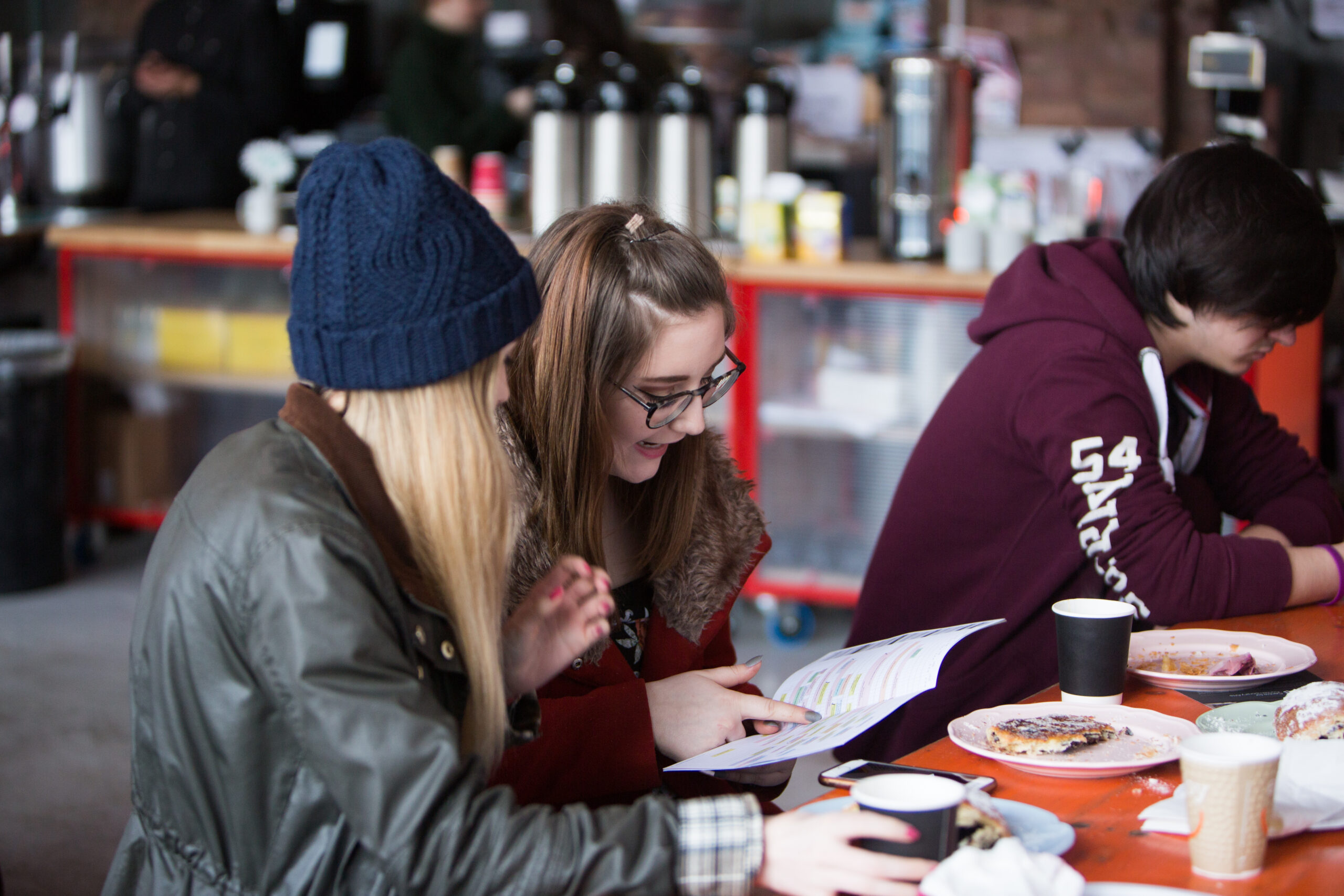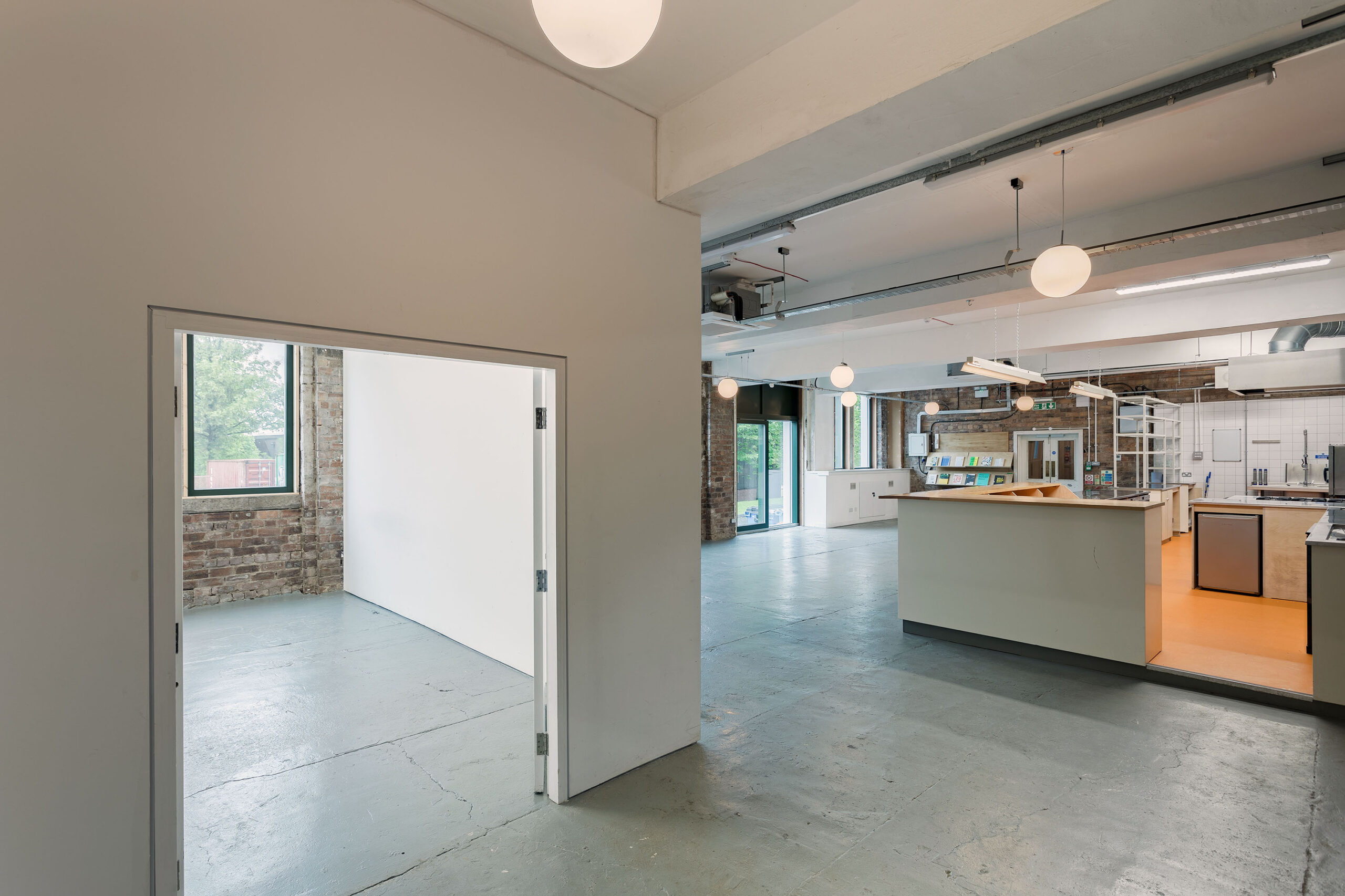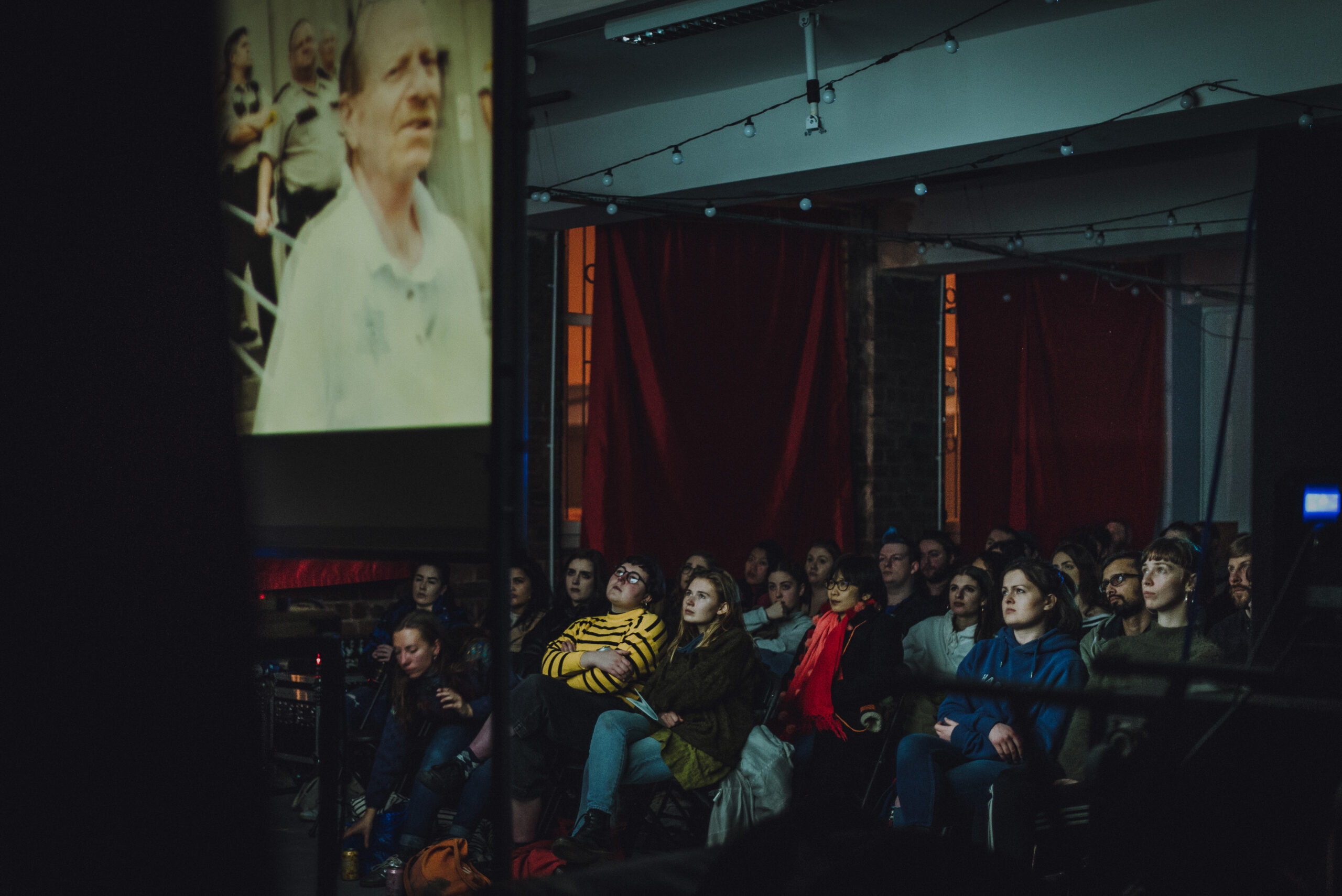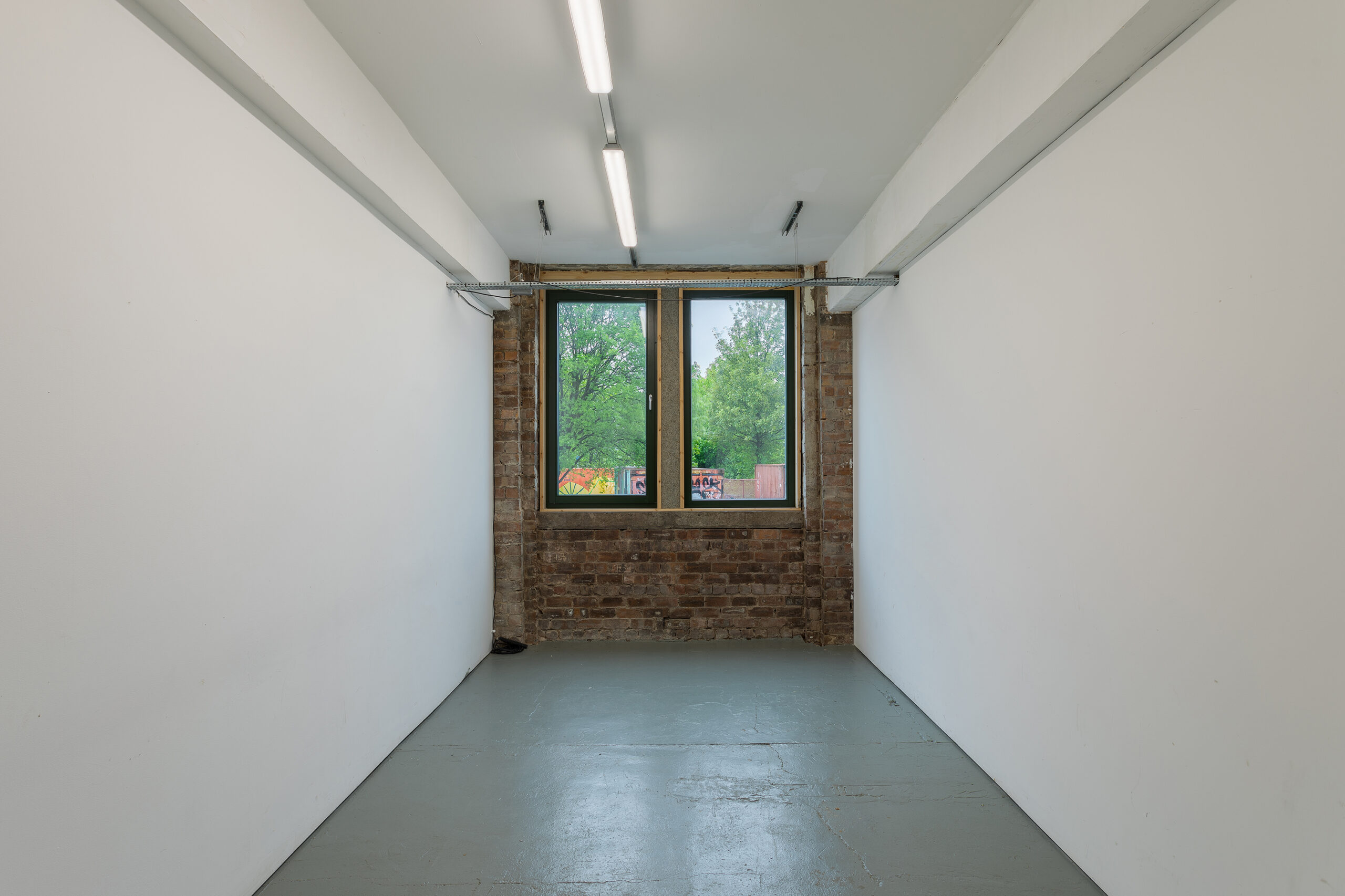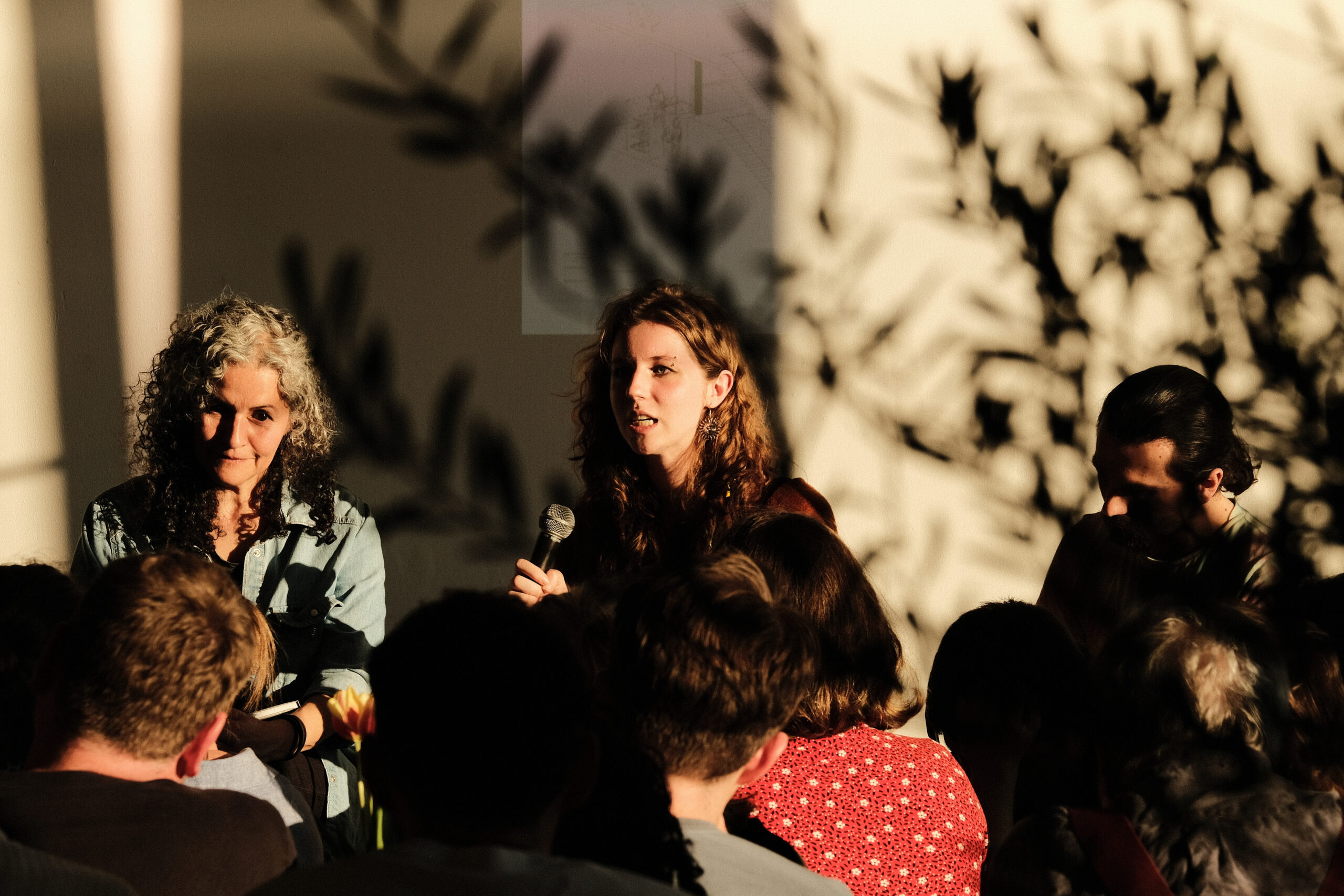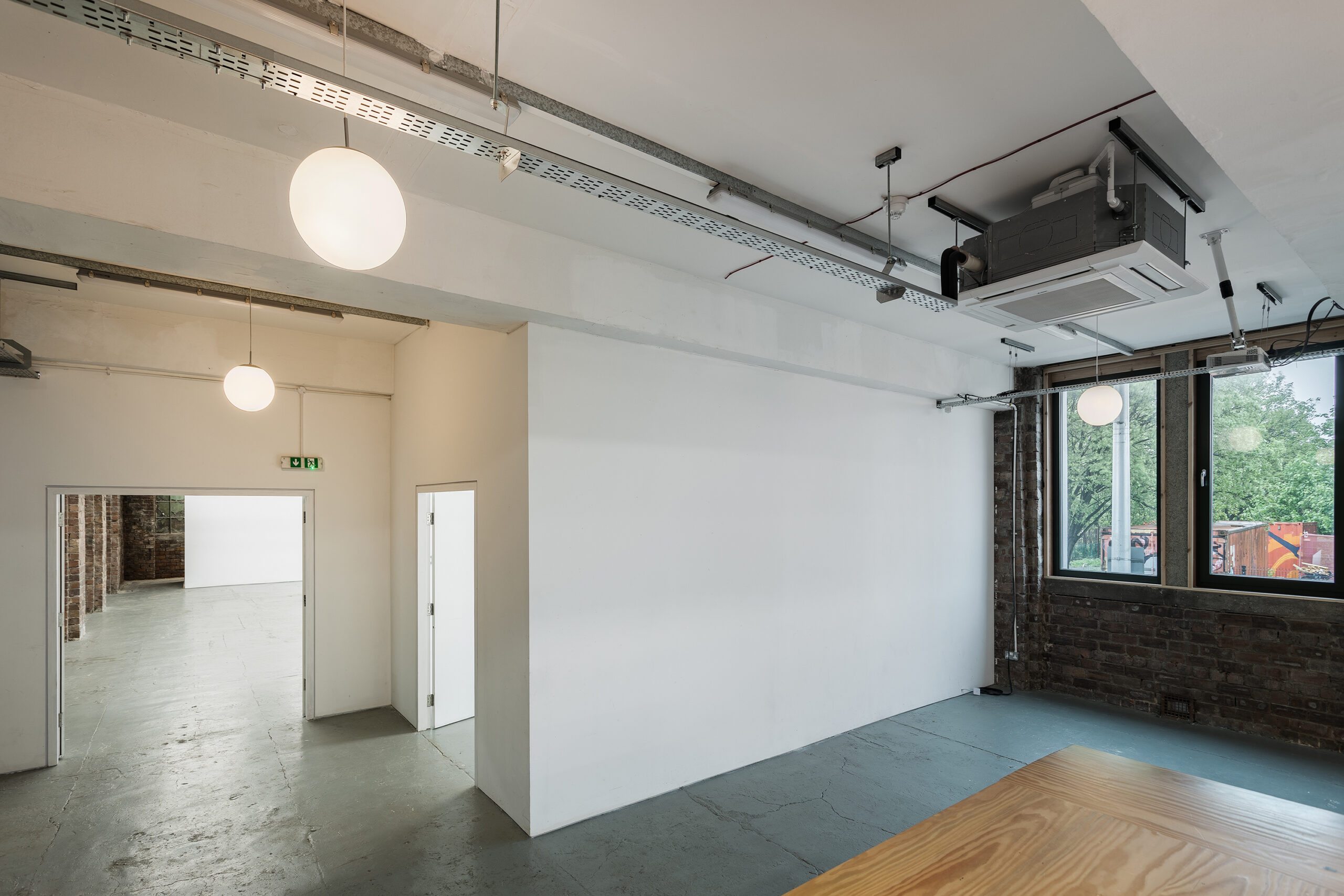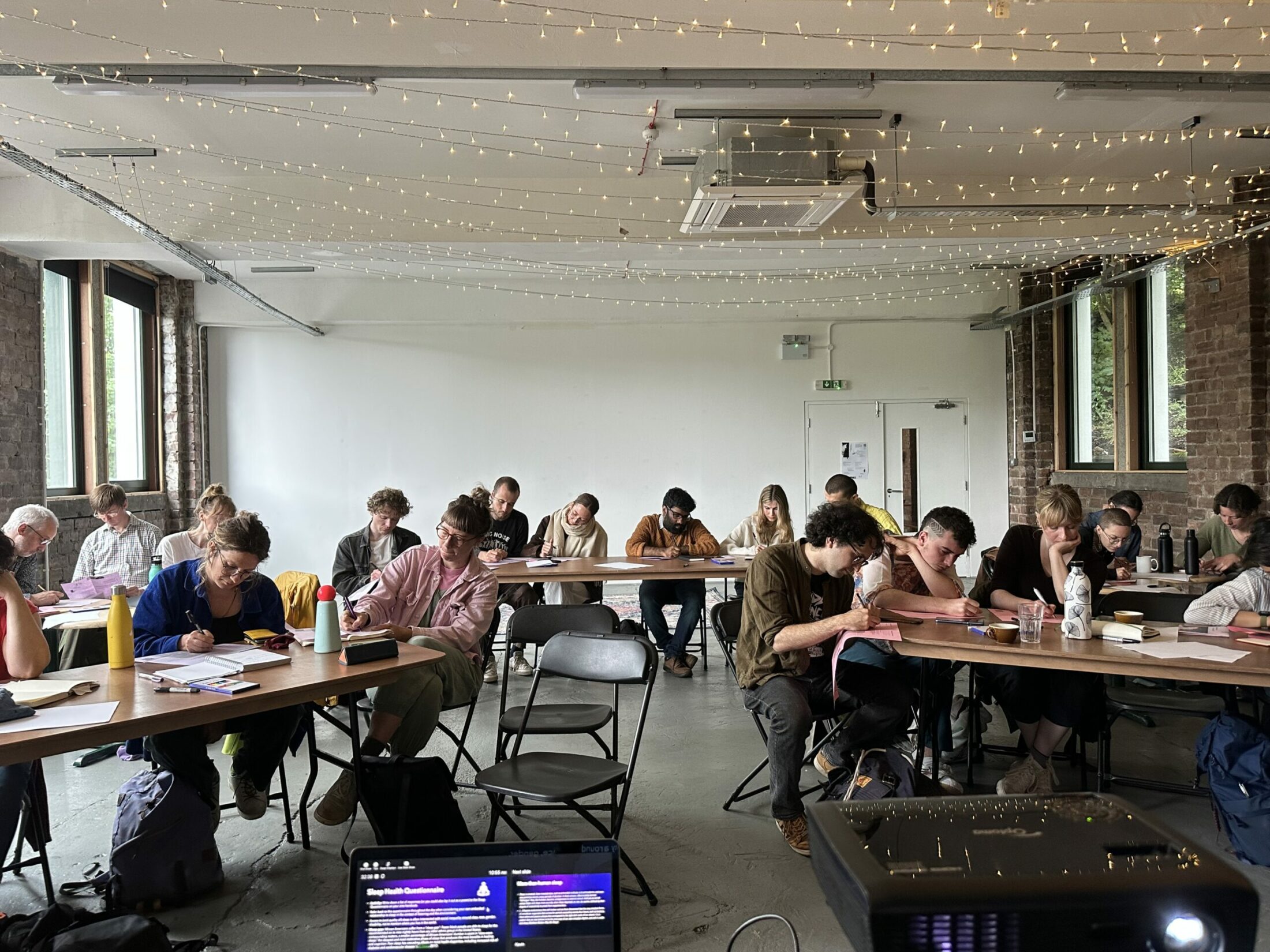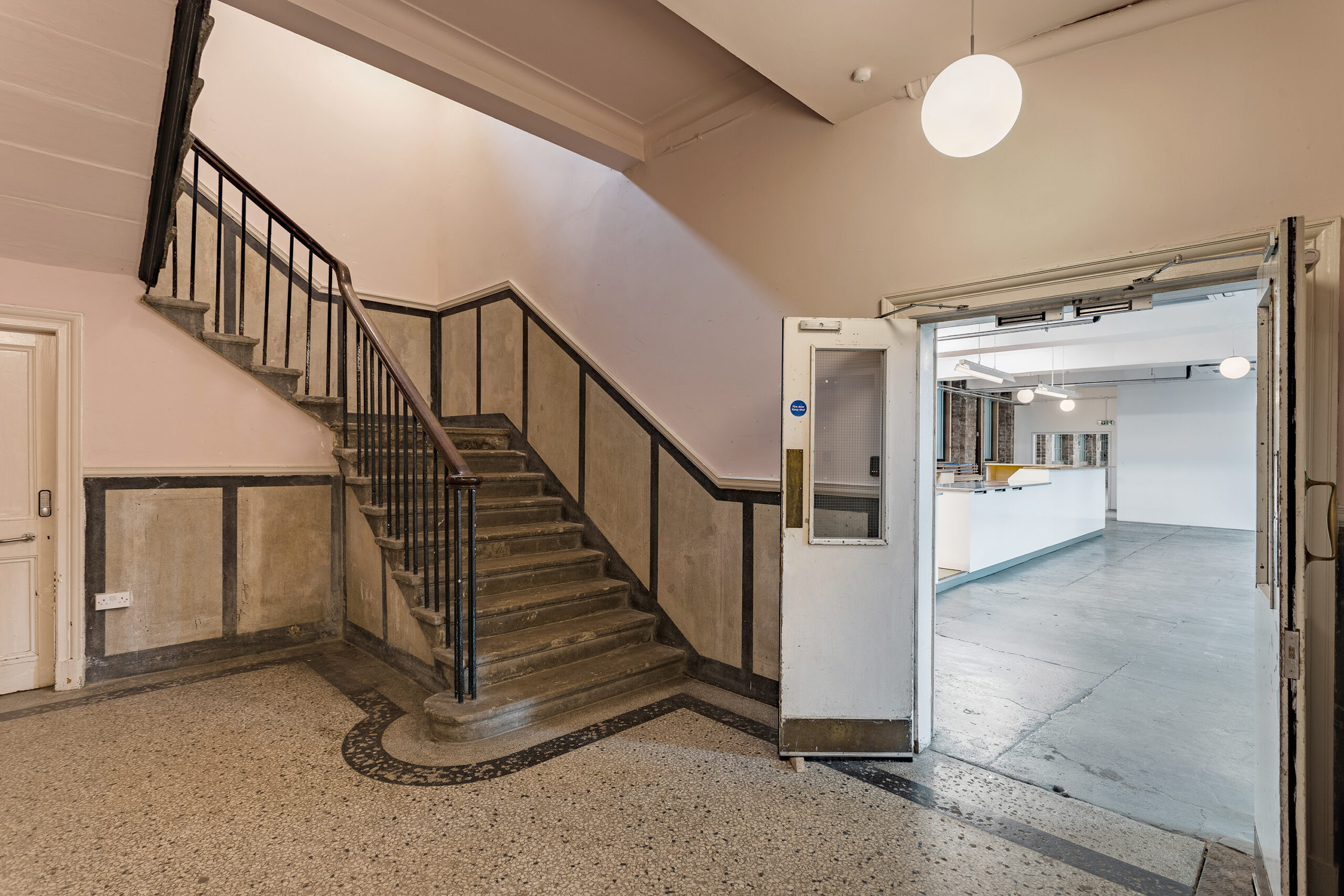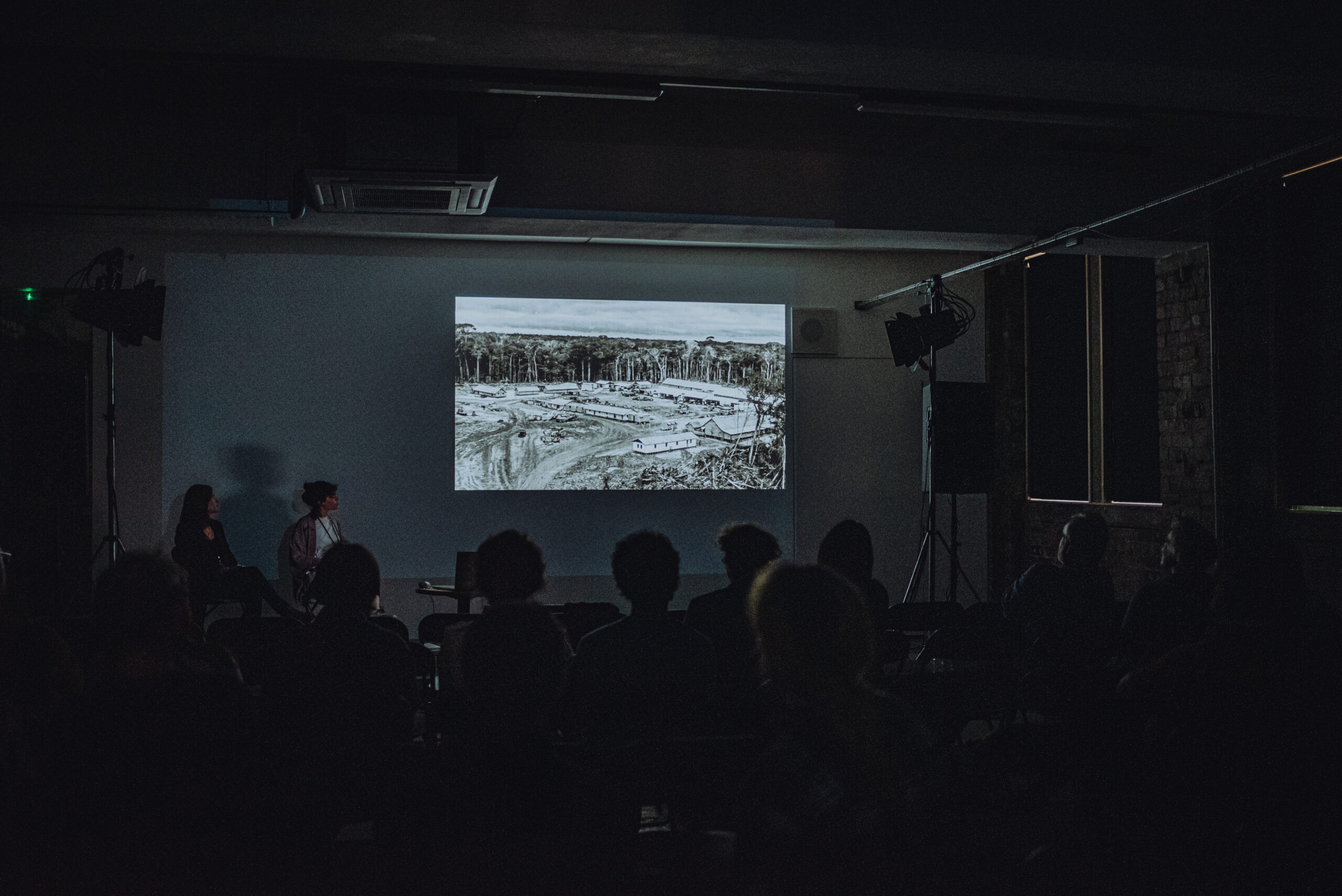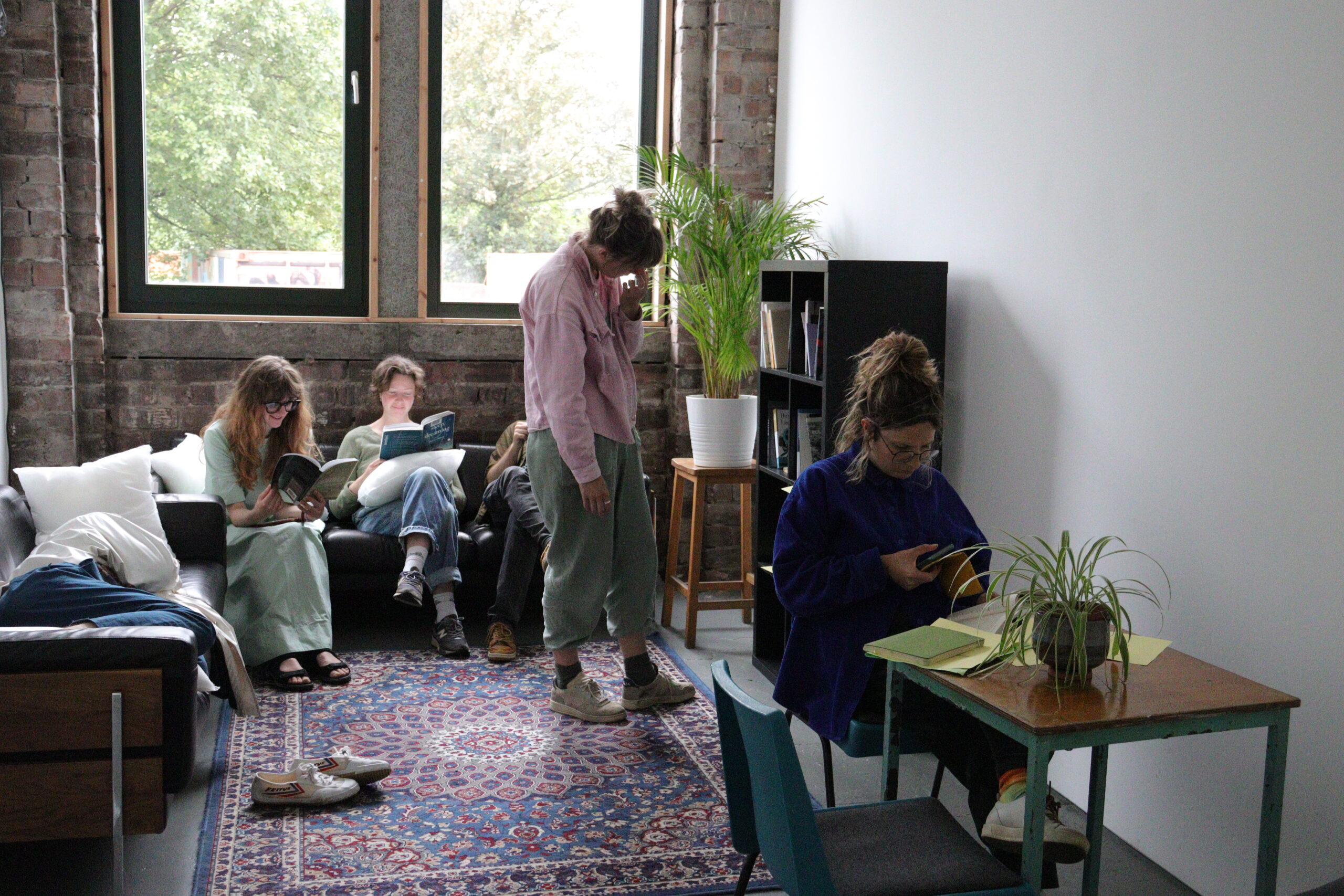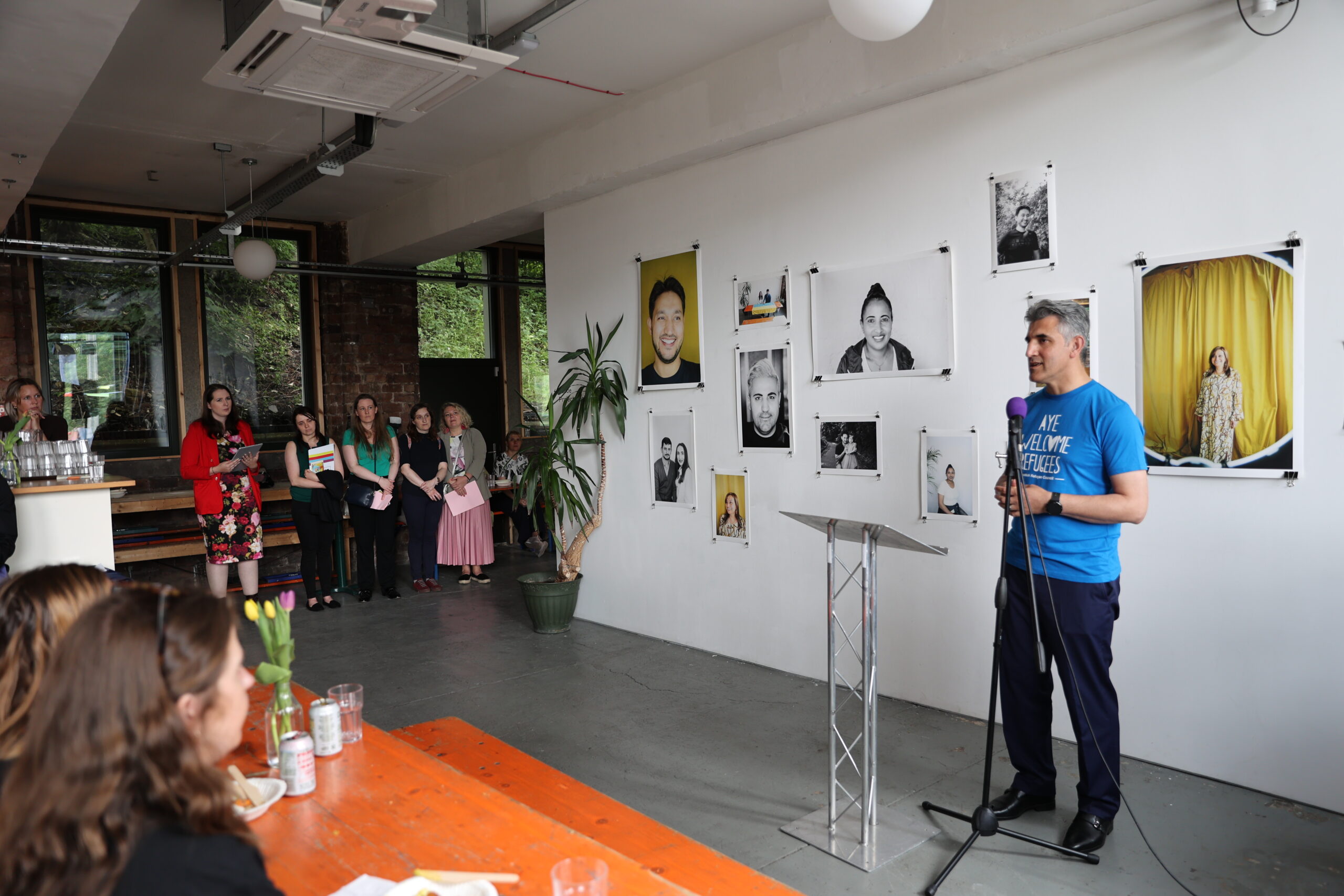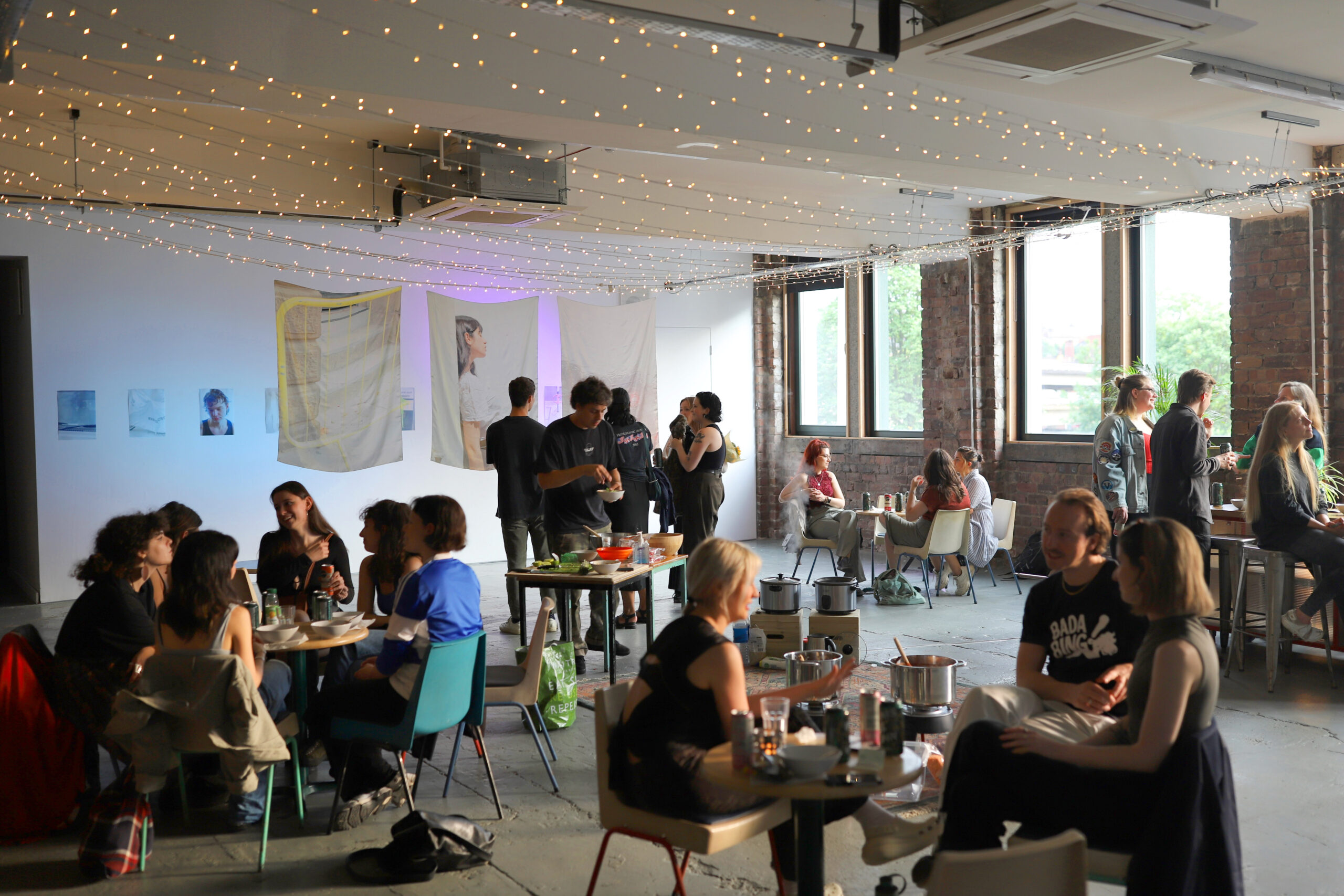 Festival Hub
at Civic House offers three linked spaces for larger scale events, festivals and conferences
Looking for a festival hub for your events in Glasgow? You can hire the whole ground floor of Civic House for festivals; the Canteen acts as a central congregation spot, with seating for lunch, evening drinks and speeches; the Venue is suitable for screenings, gigs, performances, and workshops; and the Project Space creates a practical breakout space or a focus room away from the hubbub.
Check out the photos from the last Glasgow Short Film Festival for ideas on how to use our space for your events. Book the Festival Hub with our form below, and meanwhile check out our blog to get an idea of the venue and the community that uses our spaces.
Festival Hub Floorplans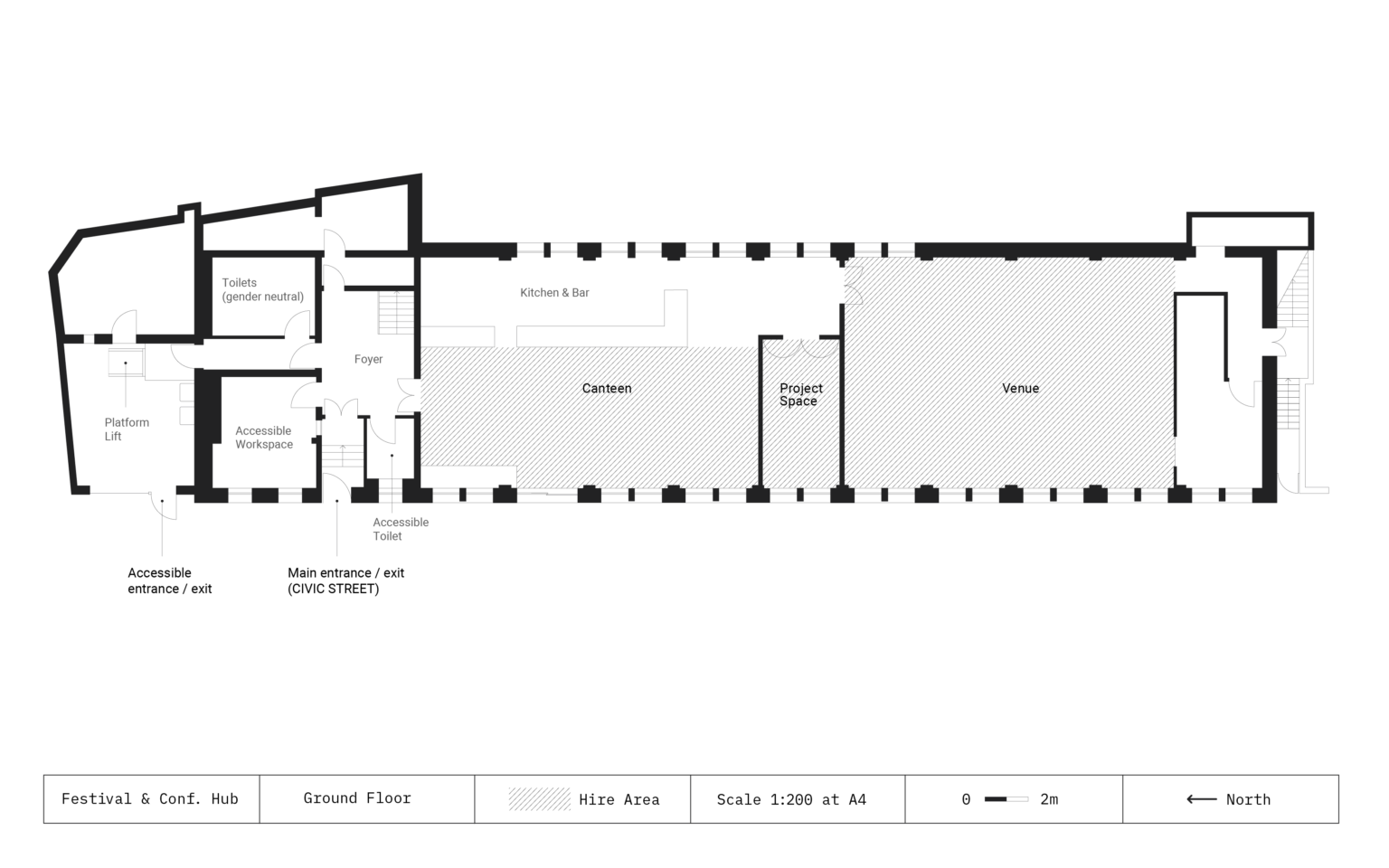 Building & Hire Information
Hire quotes are calculated using the following formula:
[Space – Discount] + Add-ons  =  Total hire fee (inc. VAT)
View our full price list for Spring/Summer 2023 here
Information on how we quote and charge can be found here
Booking Hours
Booking Prices
Weekday
9am – 5pm
Weekday Evenings
5pm – 1am
Weekends
9am – 1am
Min Booking Hours
Per Hour
Per Day
Multiday discount
Civic House Space
inc VAT
inc VAT
%
Civic House – Venue
YES
YES
×
4
£42
£400
10-50
Civic House – Project Space
YES
×
×
2
£25
£200
10-50
Civic House – Canteen
×
YES
×
6
£63
£500
10-50
Civic House – Festival Hub
×
YES
YES
8
£100
£800
10-50
Glue Factory Space
inc VAT
inc VAT
%
Glue Factory – Machine Room
YES
×
YES
8
£50
£400
10-50
Glue Factory – Warehouse
YES
×
YES
8
£63
£500
10-50
Glue Factory – Tank Room
YES
×
YES
8
£50
£400
10-50
Glue Factory – Galleries
YES
YES
YES
8
£88
£700
10-50
scroll right →
Staffing Add-Ons
Unit
inc VAT
Duty Manager
hourly
£18.00
Production meetings
hourly
£15.60
Night Manager (holds bar licence)
hourly
£20.40
Alcohol licence application
hourly
£54.00
Event staff (1 per 60 attendees)
hourly
£15.60
Security (1 per 100 attendees)
hourly
£30.00
Technical & AV support
hourly
£21.60
Manual labour
hourly
£15.60
Kitchen deep clean
fee
£65.00
Equipment Add-Ons
Unit
inc VAT
Catering equipment: mugs, cutlery, tea urns
fee
£30.00
Ambience: lighting, rugs, plants
fee
£18.00
Talks PA: 2 monitor speakers, mixer, 2x mics
fee
£40.00
Music PA: 2 monitor speakers, 2 subs, mixer, 2 x Technics turntables
fee
£160.00

Equipment only available for hire at Civic House
Building Info
Accessibility
Civic House was built in the 1920s without accessibility in mind. As we develop the building, we are also working to improve its accessibility.
Civic House is split over two levels, connected via stairs. There are currently no lifts, automatic / assisted doors, or dedicated Blue Badge Parking.
Ground floor: Platform lift adjacent to the main entrance, an accessible toilet, and assistance can be provided by staff.
First floor: Currently no lift to the first floor.
Business Hours
Our standard business hours are 09:00 – 17:00 (Monday to Friday)
Condition of Building
Civic House was built as a print works in 1920. Since 2018 it has been redeveloped to open up the internal spaces and insulate the exterior of the building.
The original interior materials have been left exposed, to celebrate their natural qualities and make a clear distinction between old and new finishes.
Fire Safety
There is a full fire alarm system installed which covers the entire building, emergency lights covering all exits, and extinguishers on site.
Please refer to the fire plan that is displayed in each space of the building for locations of fire escape routes and alarm call points.
An induction will be carried out and signed off for customers. Moving, tampering or removing any Health & Safety or fire safety equipment during a hire may result in deposits being withheld.
Insurance
Agile City has building and public liability insurance to cover the general operations of Civic House.
This does not cover third party operations and we require all customers to be covered by their own public liability and insurance to cover all activity and anyone on site (staff, guests, public).
Making Good
Any installation or fixings required for an event should be discussed in advance. All hire spaces must be cleared and reset to the condition they were in at the start of the hire.
Any resetting or redecoration required by Agile City will be recharged to the customer and deducted from the deposit.
Noise
Civic House is a multi-use building hosting a coworking space, canteen, venue, and meeting room.
We cannot guarantee silence for filming / recording, and excessive noise for music / performance must be discussed and agreed with the Enquiry team and scheduled in advance.
Parking
There is no dedicated or free parking at Civic House, but there is a loading bay in front of the building. Paid parking bays can be found on Civic St and adjoining roads.
Toilets
Ground floor: 1 x accessible toilet, 1 x mixed block with 3 open cubicles.
First floor: 2 x individual toilets, 1 x shower and drying cabinet.
Transport Links
Bus: No. 7, 68, 71A, 72, 75 and M3 bus routes from Buchanan Bus Station (Garscube Road bus stop).
Subway: 3 min walk from Cowcaddens subway station, 7 Minute walk from St George's Cross subway station.
Train: 7 min walk from both Charing Cross and Queen Street Train Station.
Car: 2 minute drive from M8 motorway (Junction 17)
Bike: NextBike station 15 min walk from Civic House heading north on Garscube Road.
Waste Removal
General Waste, Mixed Recycling, and Glass Recycling bins are available on site for 'general and fair use'. They are not for bulky waste – should customer activities generate more waste than normal, extra collection charges will be levied.
Wi-Fi
Civic House has a 200 Mbps fibre Wi-Fi network, which is zoned for the different spaces.
Testimonials
"Civic House is a gorgeous space full of wonderful people, with many working in the creative industries, architecture, and placemaking, which crosses over with what we do. I love how people eat together at lunchtime, either in the studio kitchen or downstairs at Parveen's Canteen (which is absolutely delicious), it makes the space feel very sociable. Where we work is very important to us, we want our clients and collaborators to enjoy visiting us. As we've started working with more clients in Glasgow, they've loved popping over for coffee and food. We feel at the centre of something here at Civic House, with regular parties and events happening throughout the building. It suits our Rabbithole personality perfectly."

Mark Martin – Rabbithole Design

---

"We loved the raw, industrial vibe for Just Start Here, our work-in-progress festival. It provided the perfect context for the audience and the artists who were trying something new – which chimes brilliantly with the ethos of the building –it was brilliant to host discussions about art and activism in a space that is centred around community progression and development. I can't praise the Agile City team enough either, they were flexible and responsive and artistically engaged with what we wanted to achieve."

Anna Hodgart – Engine Room Producer, National Theatre of Scotland

---

"Civic House provided the ideal festival hub for us. The ground floor of the venue served as café-bar, guest accreditation and screening room, which meant we were able to host festival delegates, guests, speakers and members of the public for screenings, discussions, live gigs, receptions, dinners and parties! We used Civic House Kitchen to cater for all our events and the food was excellent! The team went above and beyond to meet our hospitality and technical needs. We're excited to continue working with Civic House in the future."

Matt Lloyd – Director, Glasgow Short Film Festival

---

"As a remote worker I was looking to get out of my flat but the offices for my employer aren't in Glasgow. Rather than spend the money on travel I thought I'd rather spend the money on a desk space locally. I value the social interaction and connections to other people working in related fields and Civic House is such a warm, cosy and bright space to be."

Alex Wilde, Shaping Places for Wellbeing

---

"As an open-source, eclectic festival we really look for our hub to support and present a great variety of our programme and we found the ideal space in Civic House. From clean, large open plan galley-style spaces to smaller, more unconventional rooms for smaller presentations We loved the additional opportunity to work outdoors via the exterior sites in front of the building – they gave us a great opportunity to really promote the festival. The team were also a joy to work with – well organised and responsive with an excellent range of skills and experience. We felt very well looked-after, comfortable and well-supported."

Andy Summers – Director, Architecture Fringe

---

"Civic House as a venue is spacious, adaptable, the interior has superb natural lighting and atmosphere. We have used the event space on several occasions, the team are really professional and accommodating, with assistance on hand for any technical questions or accessibility needs. There is a real sense of the venue being for and about the community. Being situated right next to the canal is of course ideal for us and a great meeting place for us to showcase the canal networks to any guests."

Lisa Ross – Scottish Canals