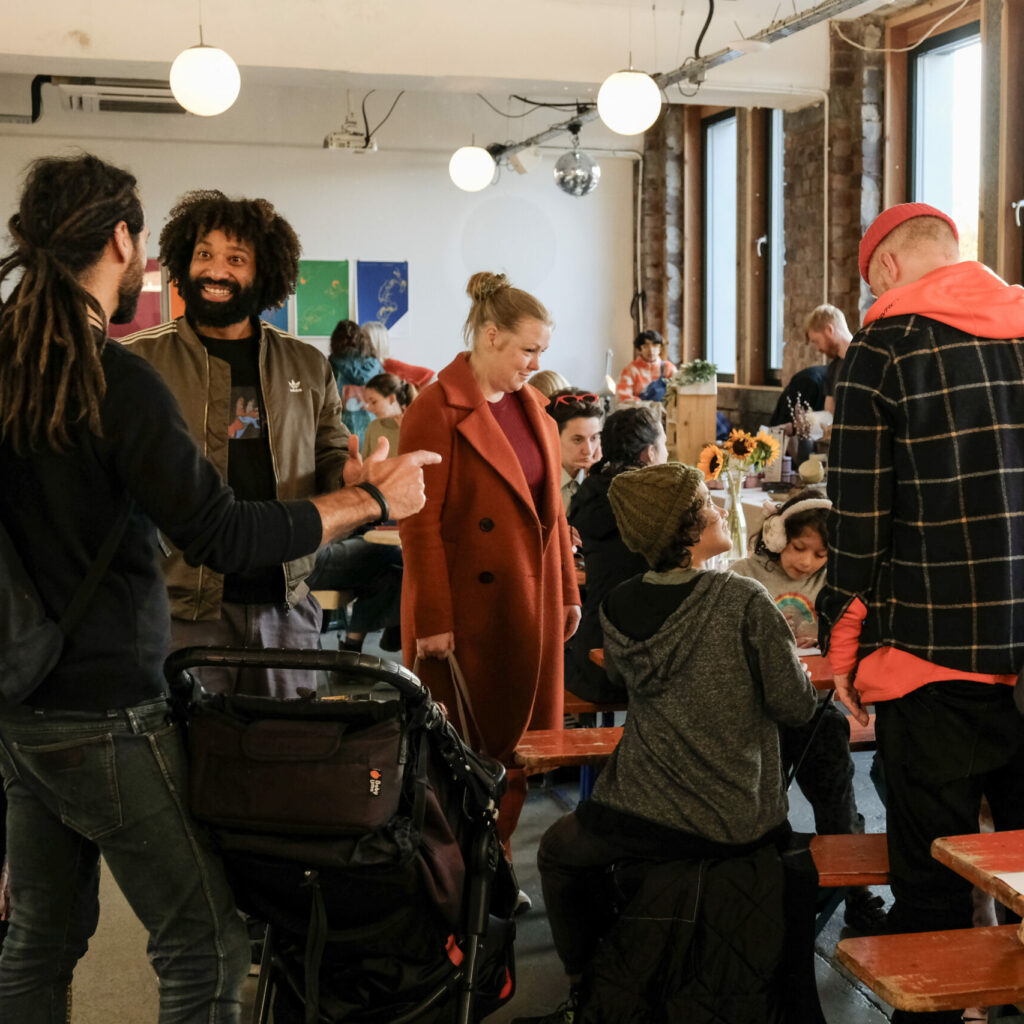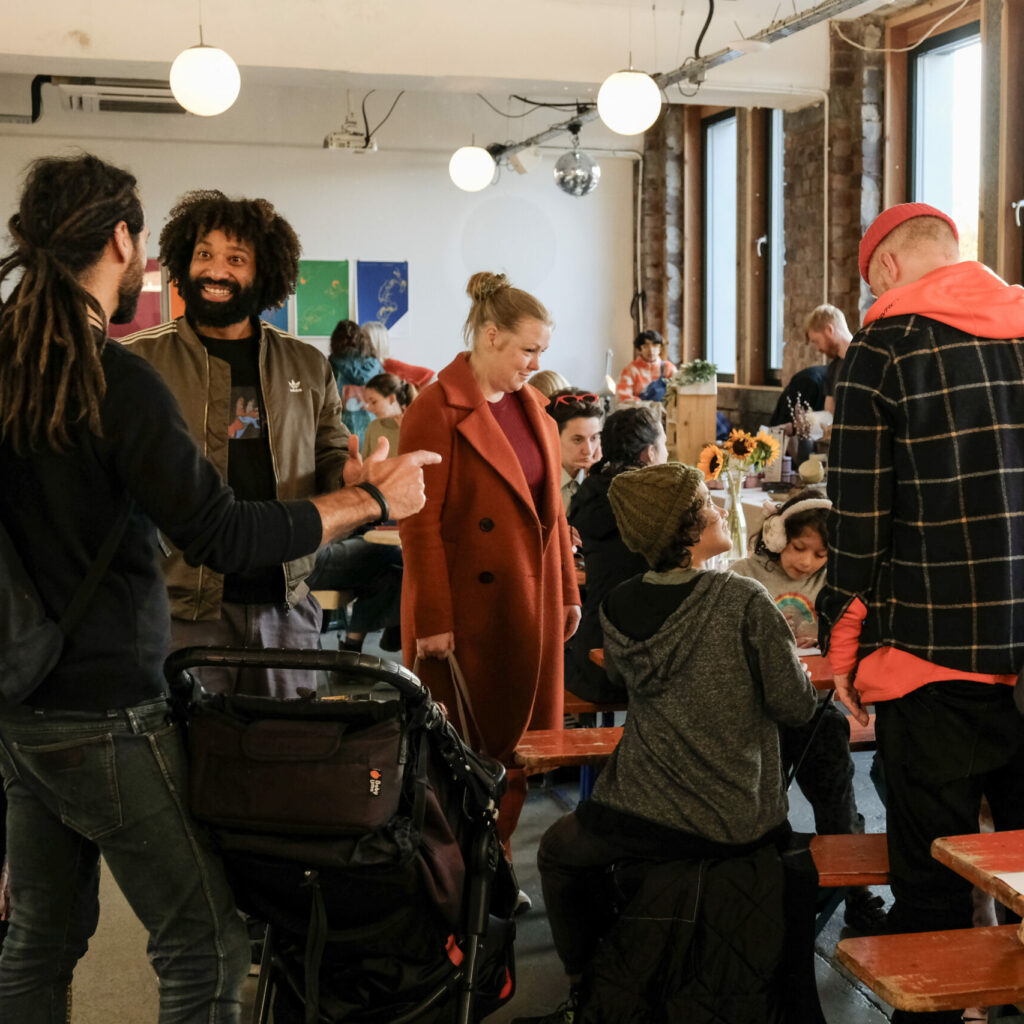 Civic House Newsletter – November 2023
Hello Civic House community!
Here's our monthly update of what's been going on at Civic House and what you can look forward to!
---
What's been on:
Seasonal Market, Food and Workshops at Civic Harvest
October 14th
On a crisp and sunny Saturday in October, we were thrilled to host Civic Harvest, an event that captured the essence of autumn, sustainability, and community in Glasgow. This gathering happened across Civic House and Civic street and encompassed a lineup of family-friendly activities, engaging workshops, and a sustainable makers market. The day offered many experiences, from apple pressing and tarot readings to delicious lunch options from Parveen's Canteen and a selection of seasonal cocktails at Civic House Bar.
Read more about Civic Harvest on our blog here.
Reflecting on Green Tease – Reimagining Retrofit
October 7th
Despite the rain and stormy weather that swept through Glasgow on October 7th, the Green Tease event, "Reimagining Retrofit – Towards a Just Transition for Our Homes and Neighbourhoods," drew an amazing and resilient crowd. At Civic House, we were honoured to host this event, which explored the crucial intersection of housing struggles and climate breakdown, uniting artists, activists, architects, and sustainability practitioners in the pursuit of a sustainable future.
The day was marked by engaging discussions, exhibitions, and workshops, as we came together to envision how our neighbourhoods can thrive amidst the challenges of a changing climate. Co-created by Creative Carbon Scotland and Scott McAulay from the Anthropocene Architecture School, the event sparked deep conversations about what it means to 'retrofit,' from individual homes to entire communities, prompting us to reflect on our connections to home and place.
Read more about Green Tease: Reimagining Retrofit on our blog here.
Celebrating Moving Minds – Mental Health Revolution at the Scottish Mental Health Arts Festival
October 15th
Moving Minds, a flagship event of the Scottish Mental Health Arts Festival, took the theme of 'Revolution' to heart. It lived up to the promise, using Civic House as a platform for revolutionary mental health ideas, art, and performances.
Glasgow's own queer choir, QUOIR and singer-songwriter Raveloe, enchanted the audience with their performances. Filmmaker Bircan Birol unveiled her new documentary short, "we depend on each other," as part of the 2023 artist commissions for the Scottish Mental Health Arts Festival.
The "Living Well" photography project by MS Argyll, in association with the Mental Health Foundation, put the mental health of individuals living with long-term health conditions in the spotlight. Roundabout Collective presented a display of zines and audio material created through the "Reclaiming Our Heritage" initiative. Writer Mel Reeve led a drop-in zine-making workshop as part of the festival, sparking the creative power of attendees of all ages. Members of Maryhill Integration Network were an essential part of Moving Minds, reciting their communal truths through original poetry.
Moving Minds was a day of empowerment and inspiration, a testament to the Scottish Mental Health Arts Festival's commitment to using the arts as a means to destigmatize mental health challenges and promote well-being.
Read more about Moving Minds on our blog here.
Freedom to Run – Film Screening and Medical Aid for Palestinians Fundraiser
October 31st
At Civic House, we have the privilege of hosting a diverse range of events that celebrate art, culture, and community. Each gathering leaves a unique imprint on our space, and one such evening that has left an indelible mark on our hearts is the "Freedom to Run" fundraiser for Medical Aid for Palestinians, organised by the filmmakers Stephen Sheriff and Dr. Cairistiona Russell. On the evening of Tuesday, October 31st, our venue was filled with a sense of compassion and solidarity that touched us deeply.
The documentary, filmed in 2018, reveals the daily struggles faced by Palestinians in the West Bank. Their freedom of movement is restricted, and they often cannot venture more than 10 kilometres without encountering Israeli restrictions. Checkpoints, permit demands, and the looming apartheid wall surrounding their occupied territories are constant reminders of their ongoing battle.
Yet, in the face of these seemingly insurmountable challenges, "Freedom to Run" took us on a remarkable journey. It followed two groups of runners – one from Right to Movement in Palestine and one from Scotland. These two seemingly distinct groups, separated by physical and cultural boundaries, shared a common goal: running both the Palestine and Edinburgh Marathons. Through their shared aspirations, they discover they are not so different, but they live very different lives.
The tickets for this event were donation-based, and the response from the Glasgow community was overwhelming. We were touched by the generosity of our attendees, who contributed what they could to support Medical Aid for Palestinians. By attending this event, our community stood in solidarity with the Palestinian people and made a meaningful contribution to a cause that brings hope and healing to those who need it the most.
Read more about Freedom to Run on our blog here.
---
Upcoming at Civic House: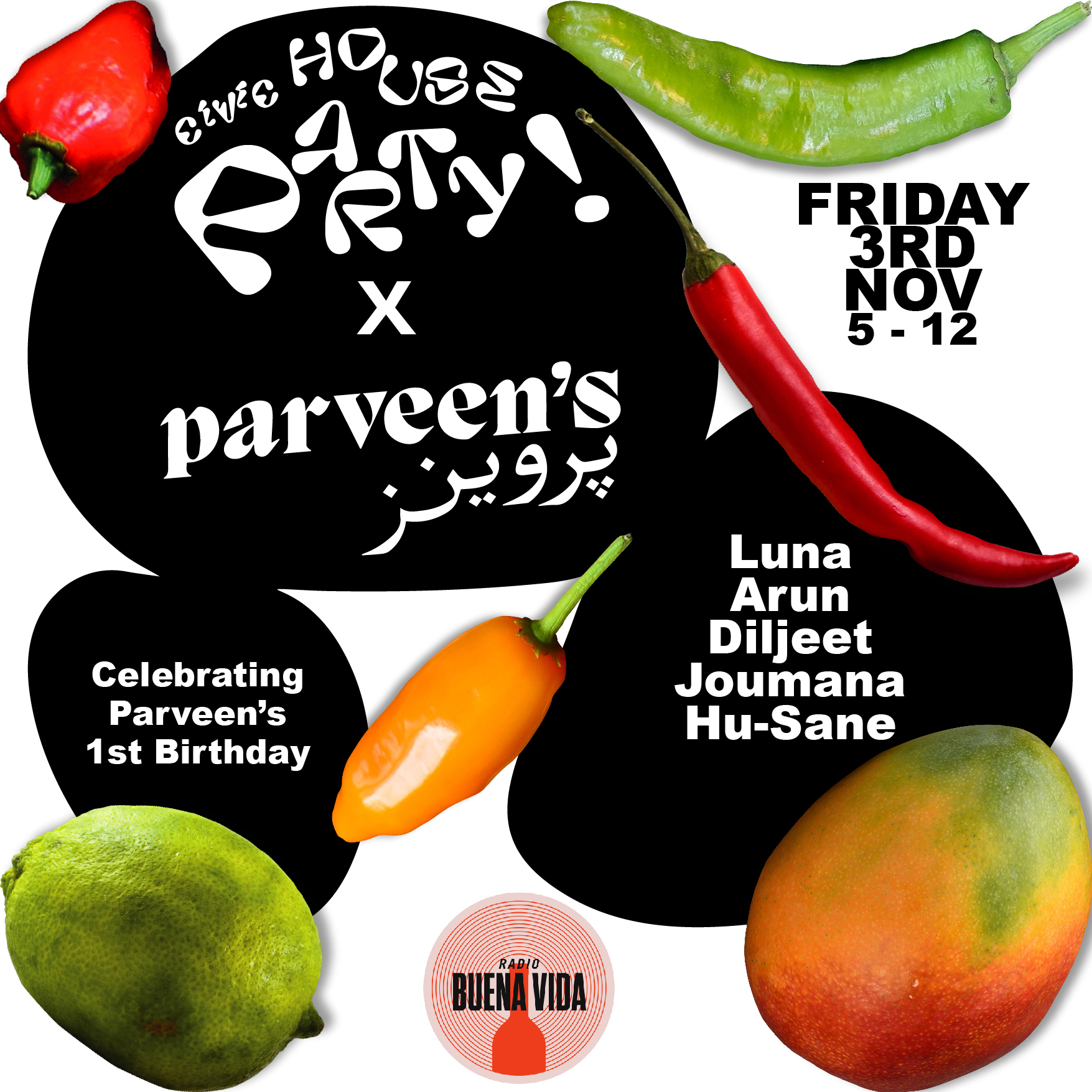 Civic House Party: Parveen's 1st Birthday
November 3rd
Parveen's, the Pakistani – inspired kitchen at Civic House will be cooking a selection of their best curries to celebrate a whole year of them running the kitchen at Civic House and celebrating South Asian food + music in Glasgow.
They will be curating the musical lineup alongside support from the wonderful Radio Buena Vida, a community radio station in Govanhill who champion emerging talent and provide a voice for underrepresented voices.
Profits from the event will be donated to Medical Aid for Palestinians and attendees are welcome to donate too – just speak to us at the cash desk.
Dance to soundtracks from Luna, Arun, Joumana and Hu-Sane and a special live set from Diljeet.
Pre-party henna by Parveen's Mum Bushra.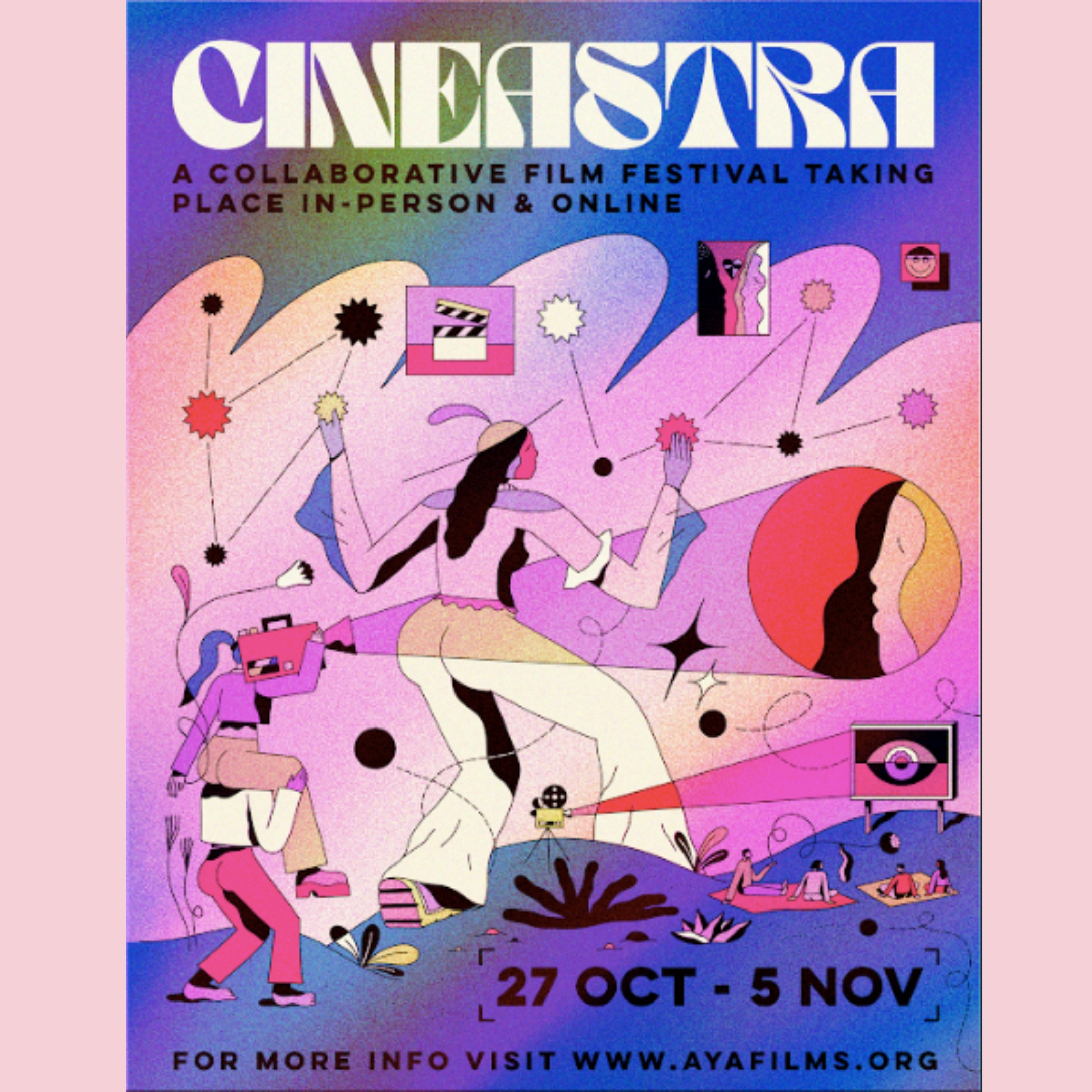 CineAstra Film Festival at Civic House
November 4th & 5th
CineAstra is a collaborative festival that brings together curators, festivals, artists and local businesses across Glasgow (and online across the UK) between 27 Oct – 5 Nov.
The programme has been carefully and collaboratively created by 5 early-career and 4 mid career curators, and a number of wonderful partner organisations.
So come and journey with us over 10 days to find comfort in a cosmic space blanket, visit queer representations through time, experience sonic sound experiences, Iraqi cuisine and heritage, sensory experimentation through film, considerations of our environment and much more.
The festival will take place at Civic House between the 4th and 5th of November.
Read the full programme here.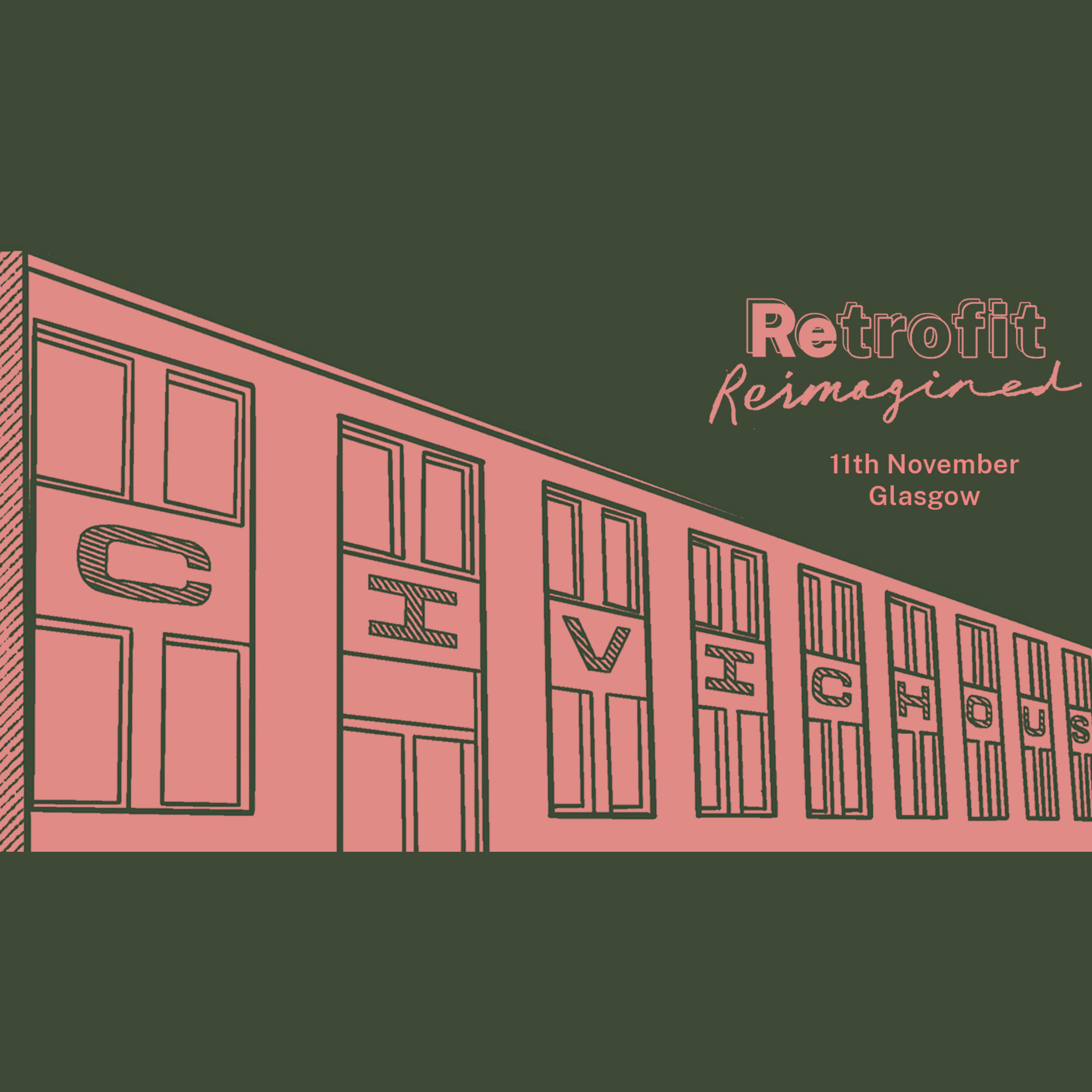 Retrofit Reimagined Glasgow
November 11th
We're delighted to host this year's final Retrofit Reimagined 2023 event on Saturday 11th November.
Retrofit Reimagined is a community-focused day exploring retrofit at the neighbourhood scale in Glasgow with BE-ST, Anthropocene Architecture School and many more.
Scotland has a rich landscape of community organisation, innovation, and a deep connection to nature and the land. Join us as we explore and re-examine how we constitute our relationships with materials, land and each other.
The foundational questions that drive our collective demonstration, such as: What if the climate transition and retrofit of our homes and streets were designed, owned and governed by the people who live there? remain firmly on the table, and we believe there are many, many more people that need to be in the room in order to get to the heart of them.
Featuring speaker panels, hands-on workshops, exhibitions and more, expect a big celebration to close out the day, with a full programme to follow soon.
Keep an eye out for:
18/11/23 – uncodebar Scotland  – Glasgow's first uncodebar unconference – read more here.
01/12/23 – Civic House Party x Rubadub – December's party at Civic House in collaboration with Rubadub.
06/12/23 – Festive Evening Market – A festive evening market of Glasgow based sustainable makers, featuring Parveen's and festive cocktails!
09/12/23 – Coorie Doon – Coorie Doon is back in December for their final party of 2023!
15/12/23 – Civic House XMas Supper Club with Parveen's – Civic House's festive supper club with Parveen's Canteen.
+ More to be announced soon!!
---
What's new at Civic House Studio?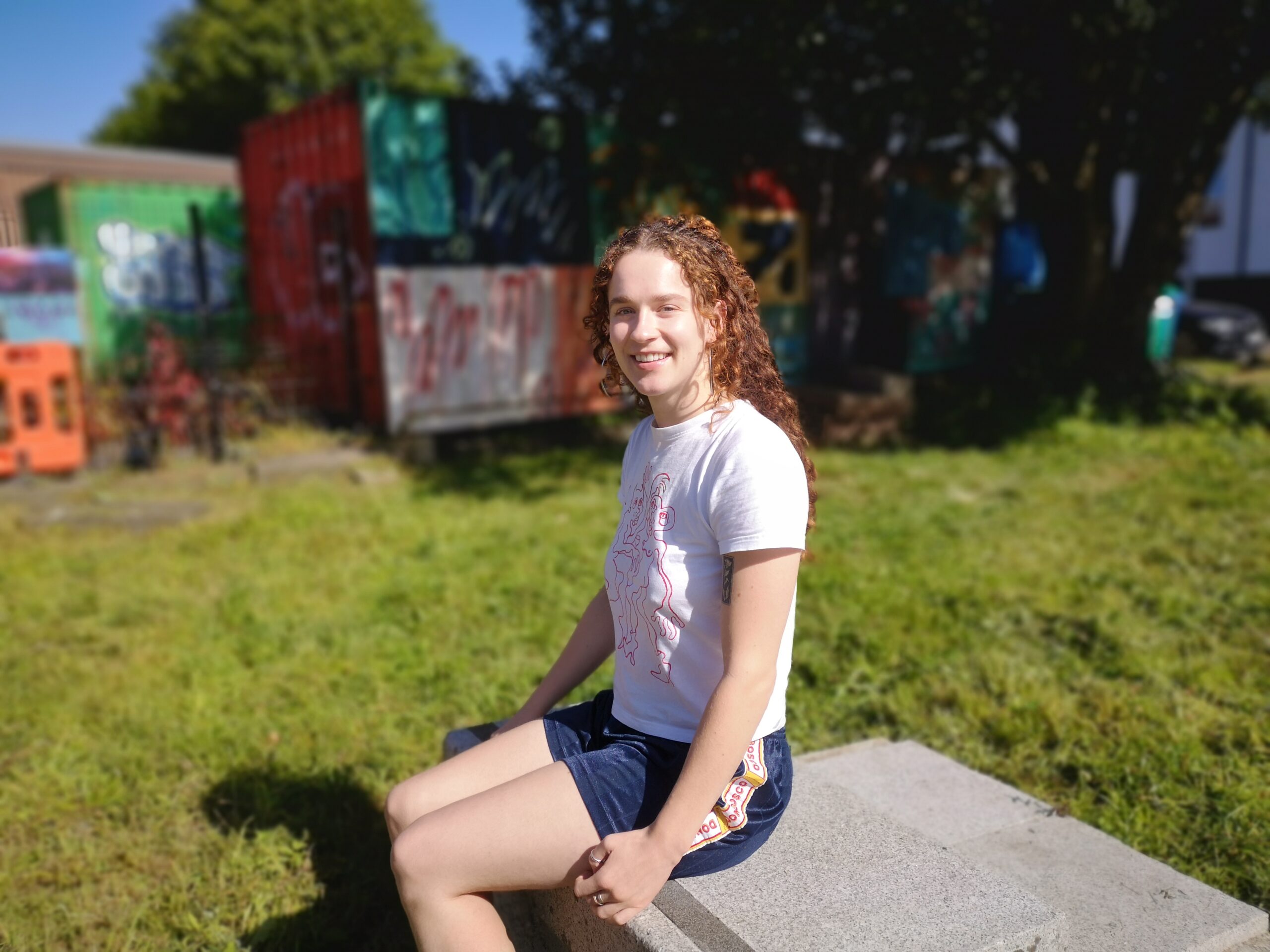 Civic House Studio Member profile: Hot Desk Member for Ethical Practice – Sorcha Perris
Civic House Coworking Studio has a fascinating and varied array of regulars with many sharing a strong commitment to social justice and change making. Hot desk member for ethical practice Sorcha Perris is one such user, and in our feature below, she tells us about her work with Ethical Consumer Magazine.
Click here to read the full article.
Are you interested in coworking at Civic House? Check out more about the products on offer here and get in touch with Natalie at civichouse@agile-city.com to book in a trial!
---
Thank you to everyone who created, planned, attended and contributed to all the wonderful activities and events at Civic House this October and November. We look forward to seeing you soon!