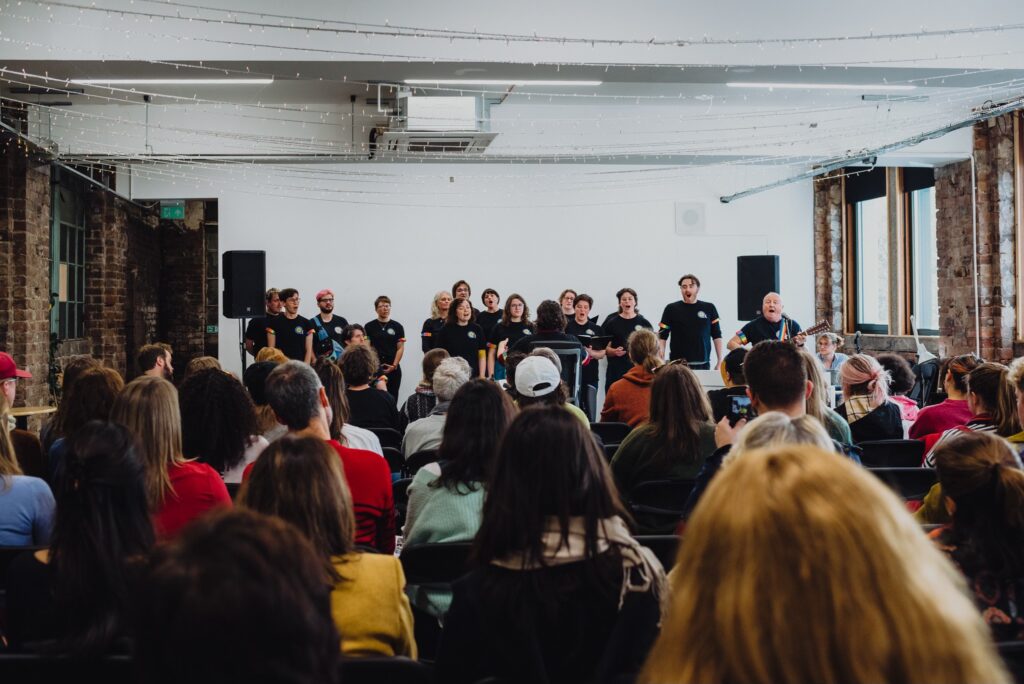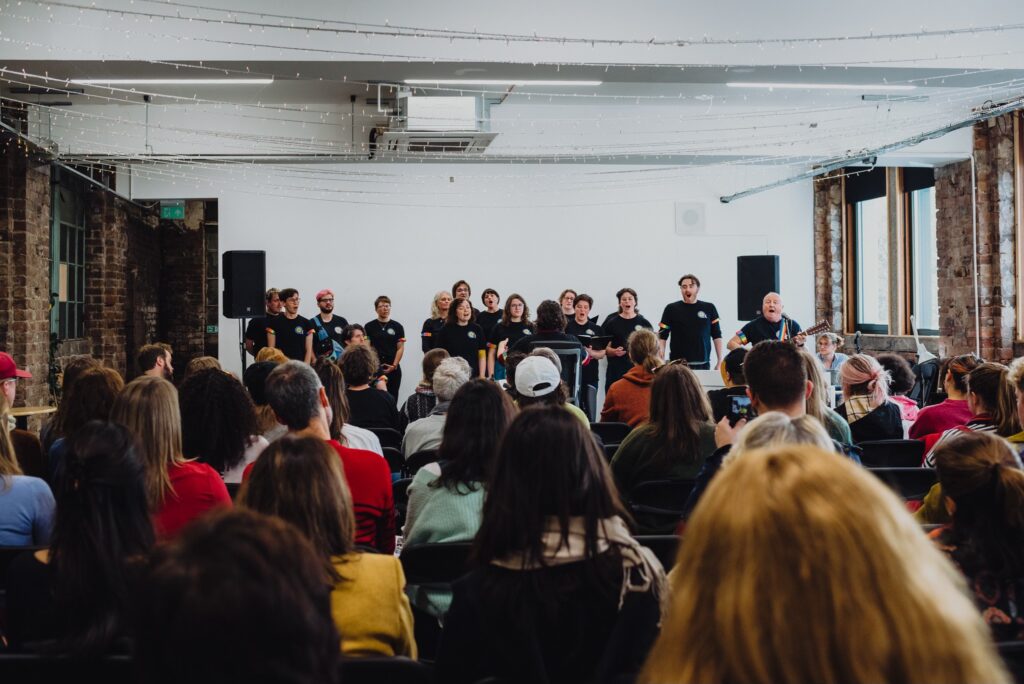 Celebrating Moving Minds – Mental Health Revolution at the Heart of the Scottish Mental Health Arts Festival
Moving Minds, a flagship event of the Scottish Mental Health Arts Festival, took the theme of 'Revolution' to heart. It lived up to the promise, using Civic House as a platform for revolutionary mental health ideas, art, and performances.
Glasgow's own queer choir, QUOIR and singer-songwriter Raveloe, enchanted the audience with their performances. Filmmaker Bircan Birol unveiled her new documentary short, "we depend on each other," as part of the 2023 artist commissions for the Scottish Mental Health Arts Festival. This documentary was created in alliance with women of refugee and immigrant histories.
The "Living Well" photography project by MS Argyll, in association with the Mental Health Foundation, put the mental health of individuals living with long-term health conditions in the spotlight. Roundabout Collective presented a display of zines and audio material created through the "Reclaiming Our Heritage" initiative. This initiative celebrated the power of creativity and heritage in promoting mental well-being. Writer Mel Reeve led a drop-in zine-making workshop as part of the festival, sparking the creative power of attendees of all ages. Members of Maryhill Integration Network were an essential part of Moving Minds, reciting their communal truths through original poetry.
Moving Minds was a day of empowerment and inspiration, a testament to the Scottish Mental Health Arts Festival's commitment to using the arts as a means to destigmatize mental health challenges and promote well-being.