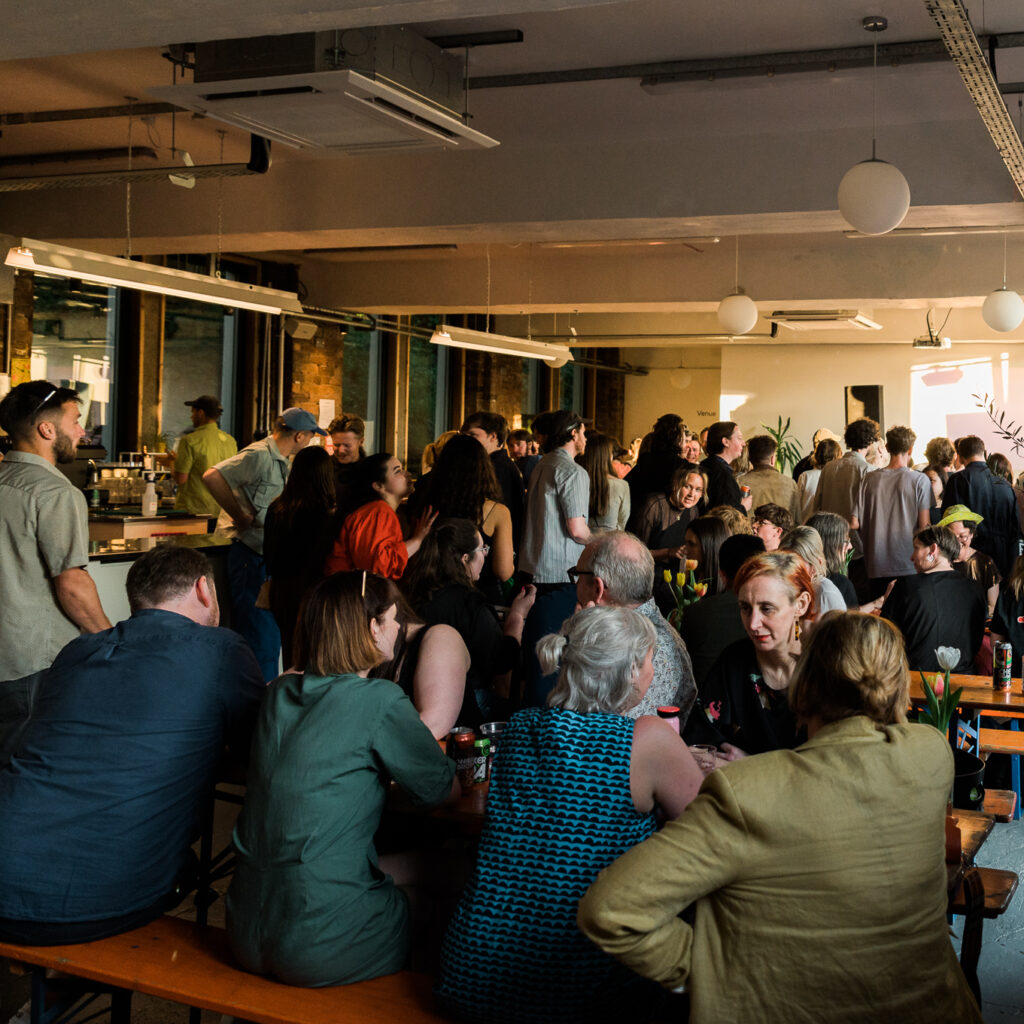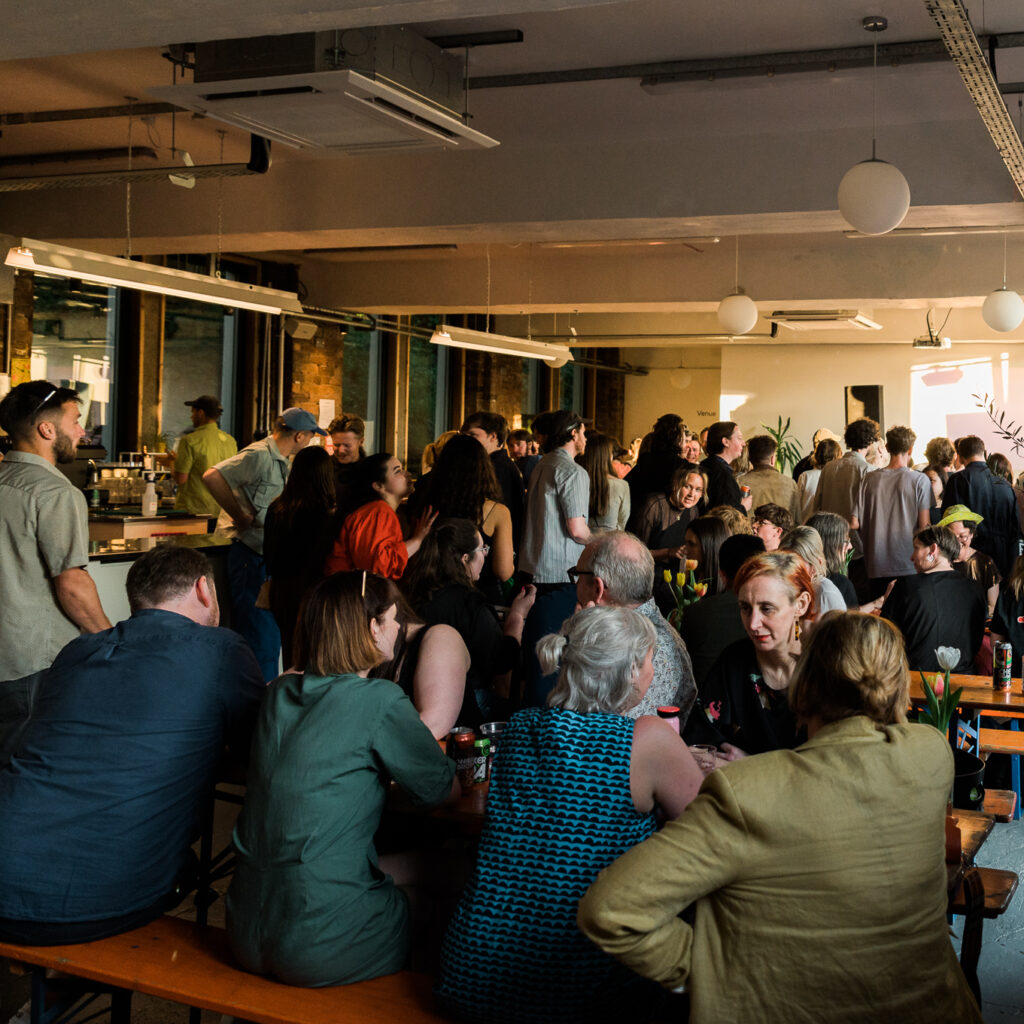 Civic House Newsletter – August 2023
Hello Civic House community!
Here's our monthly update of what's been going on at Civic House, what you can look forward to and some exciting new offers!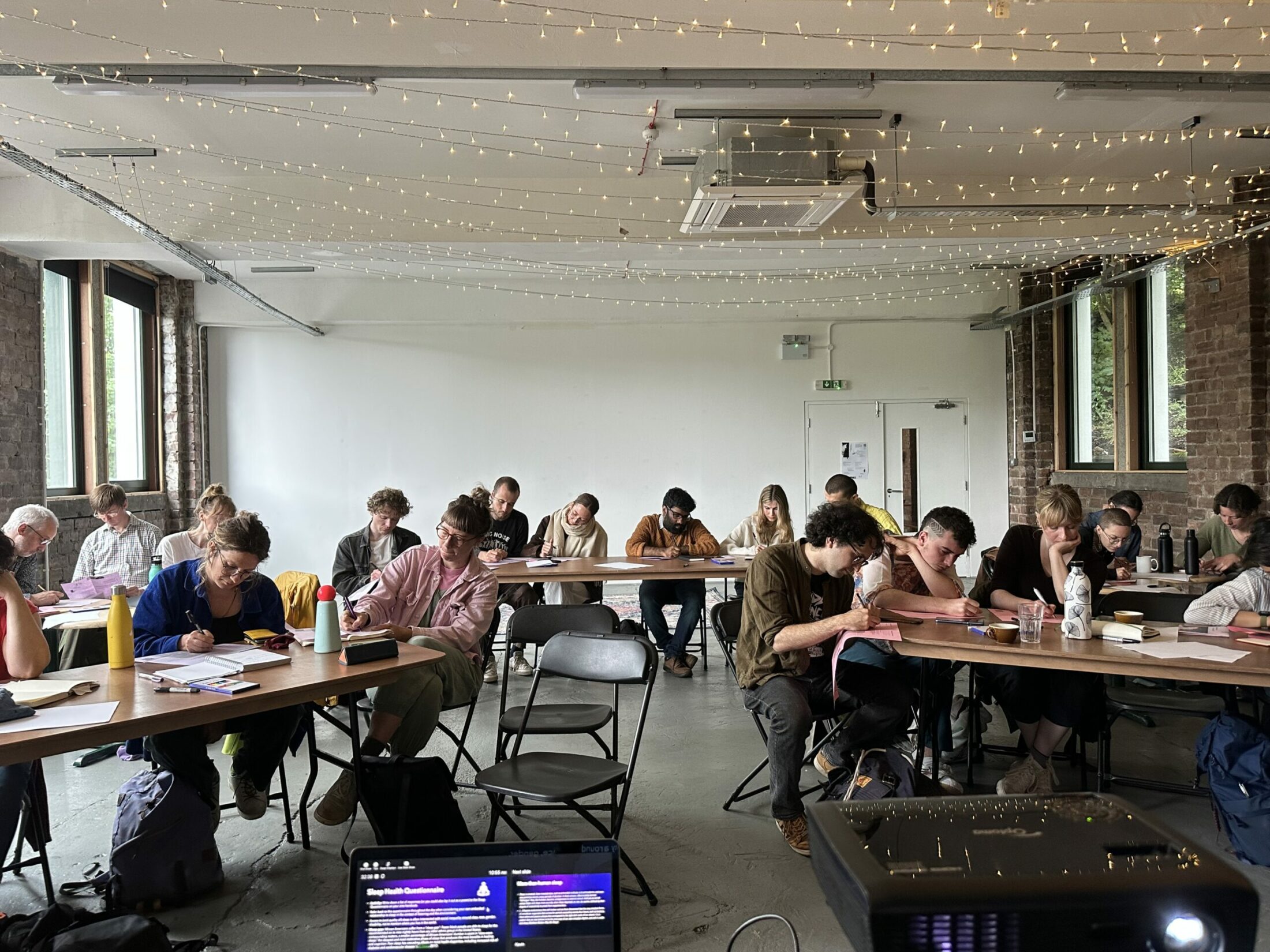 Photo Credit: Kevin Leomo
Workshop Recap: Somnolent Cartographies: The Sonic Ecologies of Sleep
"Somnolent Cartographies: The Sonic Ecologies of Sleep," took place at our venue on July 7th. Hosted by Kevin Leomo, Ane Lopez and Maria Sledmere, this workshop delved into the fascinating world of sleep, circadian rhythms, and their intersection with environmental factors. Read more here.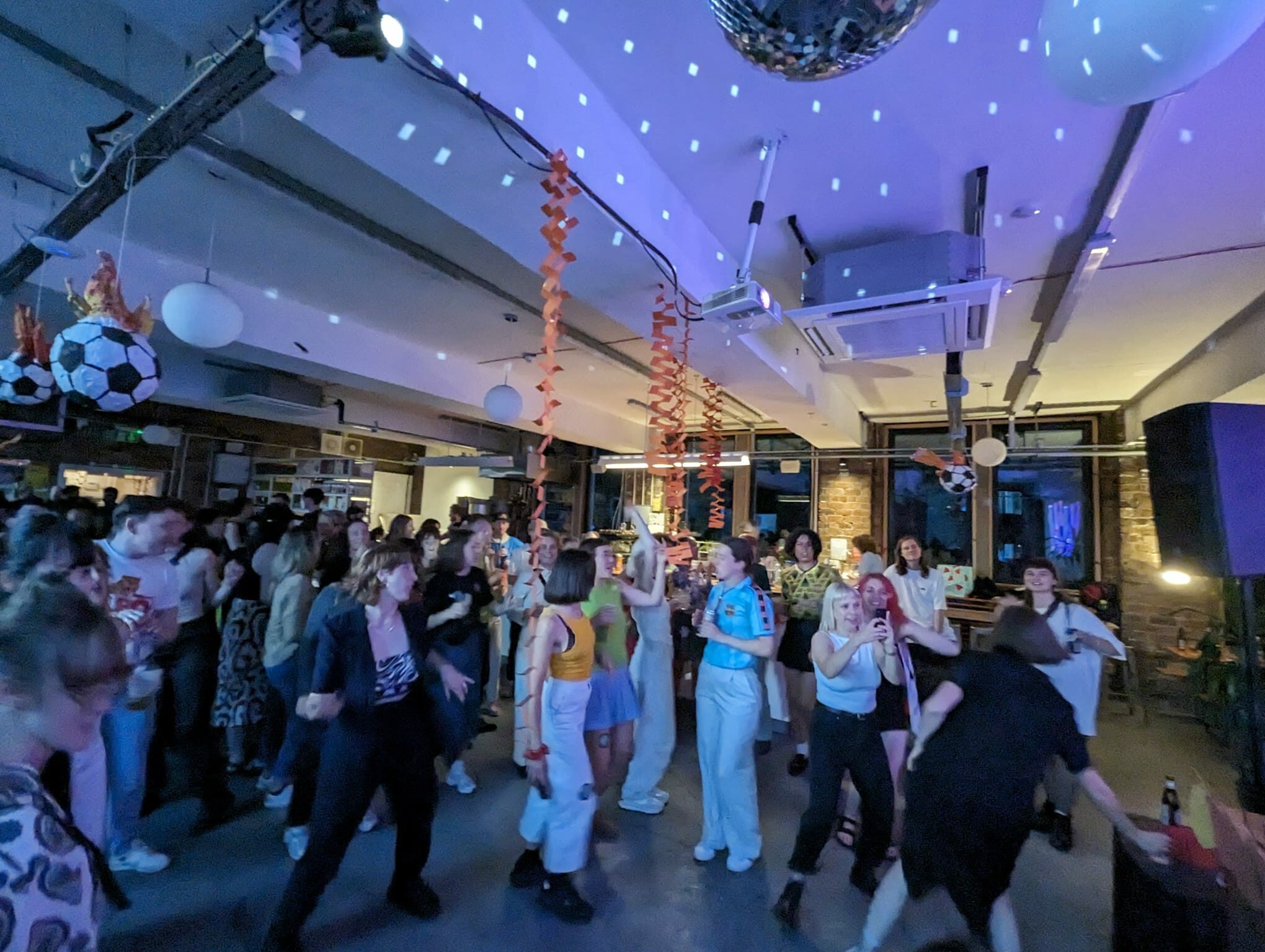 Event Recap: Cathkin Blazes Football Club Fundraiser!
In July, our venue hosted an impactful fundraiser that generated £1500 in support of Cathkin Blazes football team.
Cathkin Blazes is a community football team founded in Cathkin Park in May 2021. The purpose of the club is to give people an opportunity to (re)connect in the safety of an outdoor space. The club creates a space for women and non-binary players to take part in inclusive, free, beginner-friendly football in the park, and form a community for those who have experienced barriers to entry in the past, due to gender, race or sexuality. Based in Govanhill, Cathkin Blazes encourages players representing marginalised genders and diverse backgrounds to take up space in sport. Read more here.
---
UPCOMING AT CIVIC HOUSE: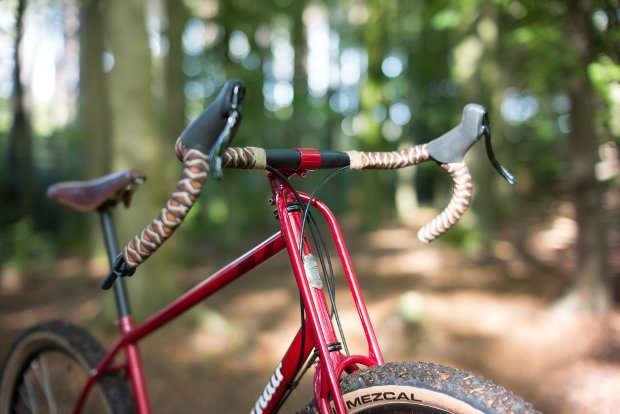 Brazin' Scotland's Handbuilt Bicycle Show
On Saturday 5th August, the very first Brazin' Scotland's Hand Built Bicycle Show will launch at Civic House. From 12 noon to 5:30 pm cycling fans can meet a variety of leading frame builders and discover the best of Scotland's bicycle industry. Read more here.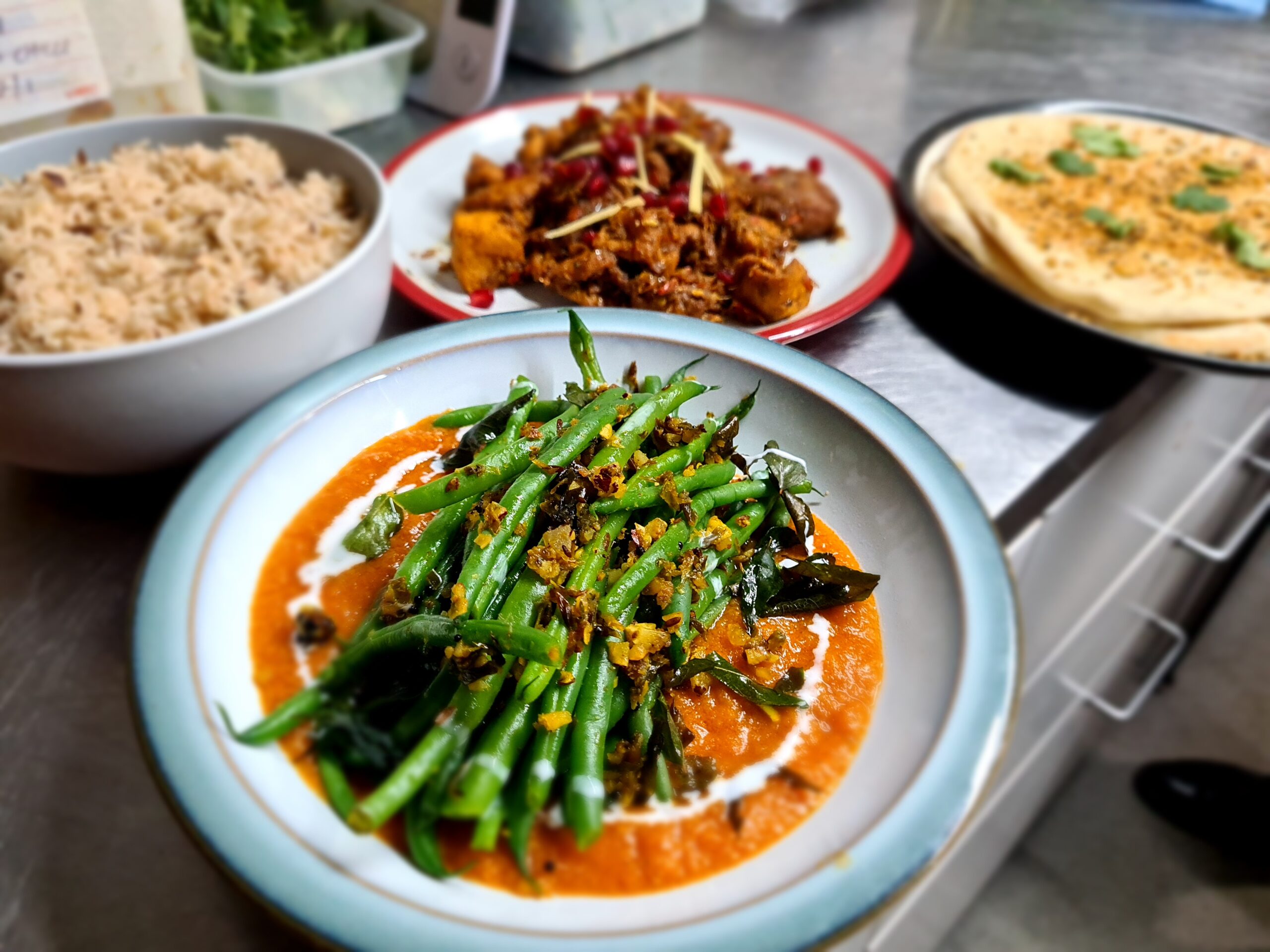 Dinner at Parveen's
Parveen's are back this month on August 11th with their monthly dinner clubs – a celebration of south asian food and music. Although the upcoming August dinner club is already sold out, don't worry, as the next one is just around the corner on September 15th.
Make sure to register your interest by getting in touch with Parveen's via their Instagram handle @parveens_canteen or through email at moolimango@gmail.com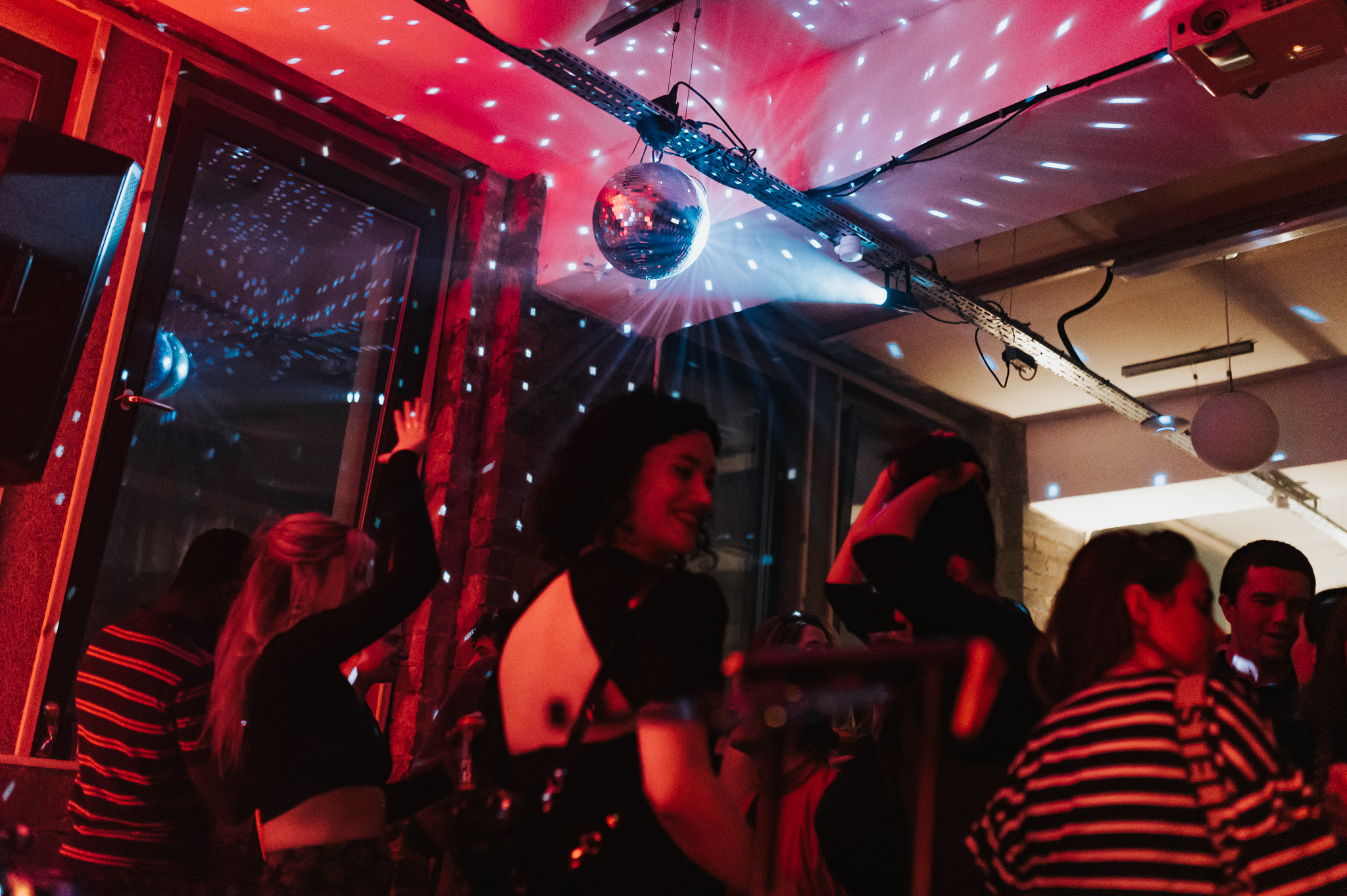 Photo credit: Tiu Makkonen
Civic House Parties return on September 1st!
We're thrilled to announce the return of Civic House Parties, taking place on the first Friday of each month starting from September 1st! Our parties are a celebration of Glasgow's vibrant music and food culture, and we can't wait to welcome you back.
The Civic House Parties have an informal, intimate, and social atmosphere that spans across our canteen, bar, and venue. It's a unique space to connect with friends, old and new, over a blend of dinner, drinks, performances, DJs, and dancing.
This time, we've partnered with 'Healthy M8' who will be programming a selection of music and performances that will have you grooving all night long. And don't miss the fantastic vegan food provided by Parveen's Canteen.
The party kicks off at 6 pm with drinks and food served in a simple 'canteen-style' until it runs out. Performances and DJs will take the stage from 8 pm onwards, keeping you entertained and engaged throughout the evening.
Be sure to arrive early as Civic House Parties can get busy! Mark your calendar and join us on September 1st for an unforgettable night of connections, tastes, and tunes!
---
GET IN TOUCH:
Photo credit: Ingrid Murr, Glasgow Short Film Festival 2019
Festivals at Civic House
Are you looking for a space to host your festival? Civic House's ground floor offers the flexibility and adaptability to cater to all your festival needs. Our versatile space allows you to curate a dynamic program, seamlessly transitioning between performances, screenings, interactive workshops, and engaging talks.
Canteen and Catering Options: Our canteen offers a delicious weekday lunch service, providing a welcoming and nourishing space for your guests. Plus, elevate your festival on evenings and weekends with catering options from Parveen's – our wonderful canteen operators.
Bar with occasional Licence: Get the party going with our fully equipped bar, complete with an occasional licence. Whether it's refreshing beverages or celebratory toasts, the bar offers space for fostering connections and creating memorable moments.
Co-working Space and Office Add-On: Need a base for your festival organisers or sponsors? Look no further than our co-working space upstairs. Additionally, explore the possibility of an office add-on to facilitate seamless event management and coordination.
Check out our Ground Floor offer at Civic House and get in touch at hires@agile-city.com to book in your festival!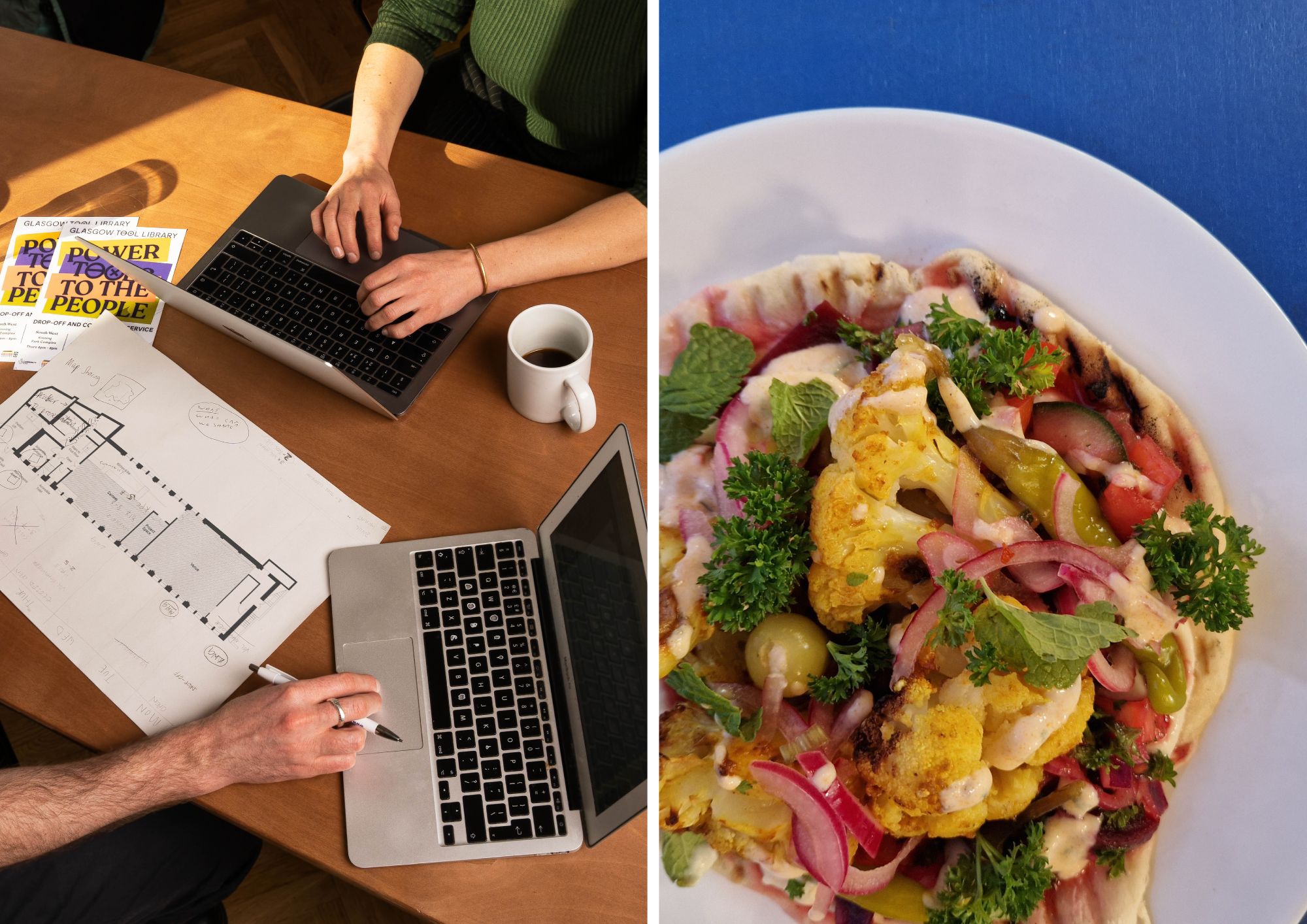 What's new at Civic House Studio?
The Civic House Studio x Parveen's Lunch Day Pass is finally here! No sign up required – just pop into Parveen's from 9am Tuesday-Fridays to purchase on your chosen day.
£20 per pass, which includes use of the Coworking Studio hot desks for the day (9am-5pm), plus a Parveen's bowl.
Available from Tuesday 8th August.
Limited number each day, available between 9am and 11am from Parveen's Canteen*.
*Please note Parveen's Canteen is closed on Mondays.
****
Thank you to everyone who created, planned, attended and contributed to all the wonderful activities at Civic House this July and August. We look forward to seeing you soon!