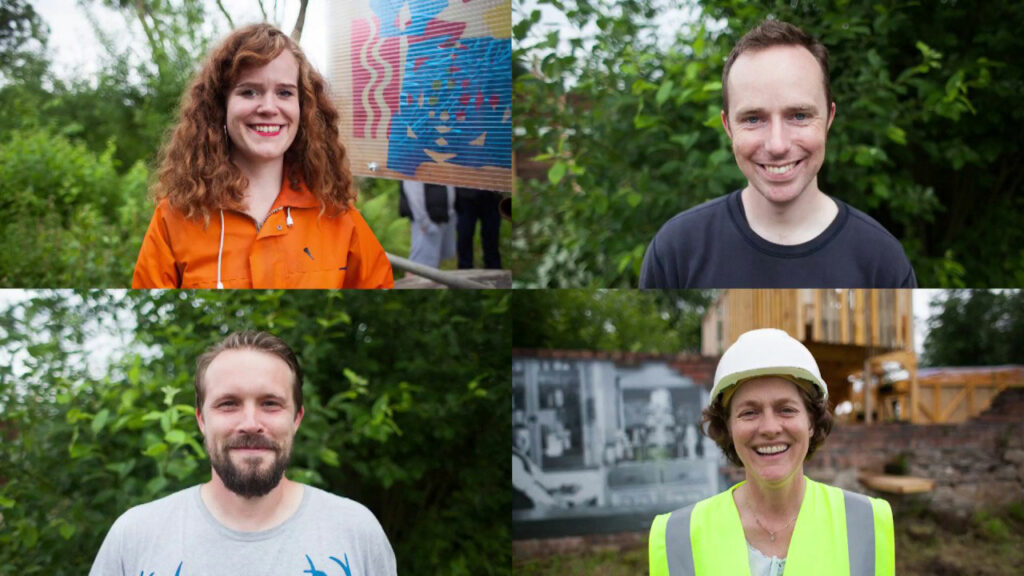 Test Unit 2016 – Bairds Brae
Test Unit 2016 delivered a week-long intensive art, design and architecture summer school and events programme, that saw 25 cross-disciplinary participants come together and over the course of a week transform a vacant and derelict site in north Glasgow into a public space.
The ambitions of the project were to prototype ideas in public space, build local capacity to initiate grass-roots projects and to place culture and education at the heart of regeneration. The first of its kind in Scotland, the intensive summer school formed a unique construct of partners and funders that reflected an alternative approach to formal education and explored new approaches to urban development.
Participants divided into 4 groups, each group tackling a different aspect of the site and the city. From Monday afternoon to Friday evening each group worked independently to develop their ideas and projects to be showcased to the public on Saturday. A series of temporary physical, social, cultural and environmental interventions that prototyped future possibilities for a derelict site in Glasgow
In parallel to the week-long intensive summer school we had an evening events programme that questioned how our cities are designed and developed. ZUS (Rotterdam), Pecha Kucha, Turncoats Debate.
On the first day of the programme all participants collaborated together to establish a presence on the site by constructing an outdoor workshop, studio and social space for each of the groups to use on the site. The Test Unit hub was designed and pre-fabricated into components made out of standard timber and OSB sheet by Lee Ivett [Baxendale] before the summer school commenced. This communal 'barn raising' activity was used as a means of getting participants familiar with each other, the site, essential skills and setting the ambition and tone for the week ahead.
Following the summer school and documentation of the project, the materials and infrastructure have been reused to create a community growing space and outdoor play environment within Hawthorn Housing Co-operative; a social housing estate in the Possilpark area of Glasgow.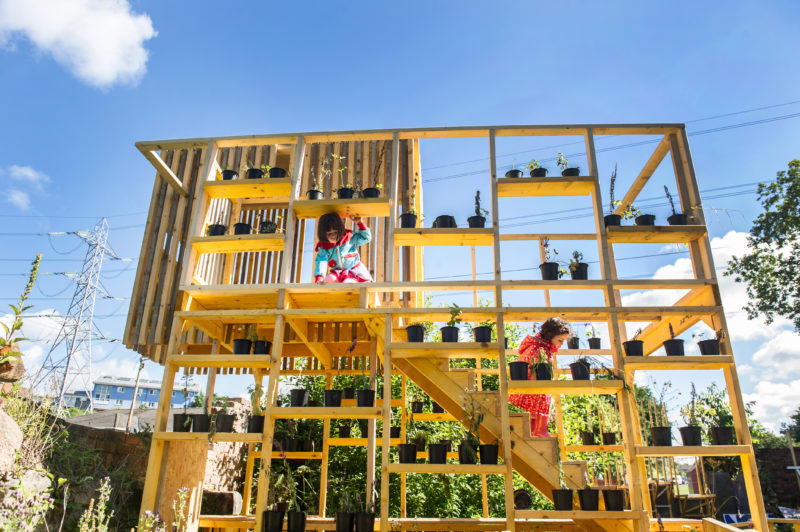 2016
Bairds Brae creates a unique opportunity to revisit some of the fundamental contextual principles of human settlement as a means of creating community and ultimately public space. Our group will examine these conditions and design, develop and prototype an intervention that could support human occupation of the site at the scale of the individual but with the possibility of replication.