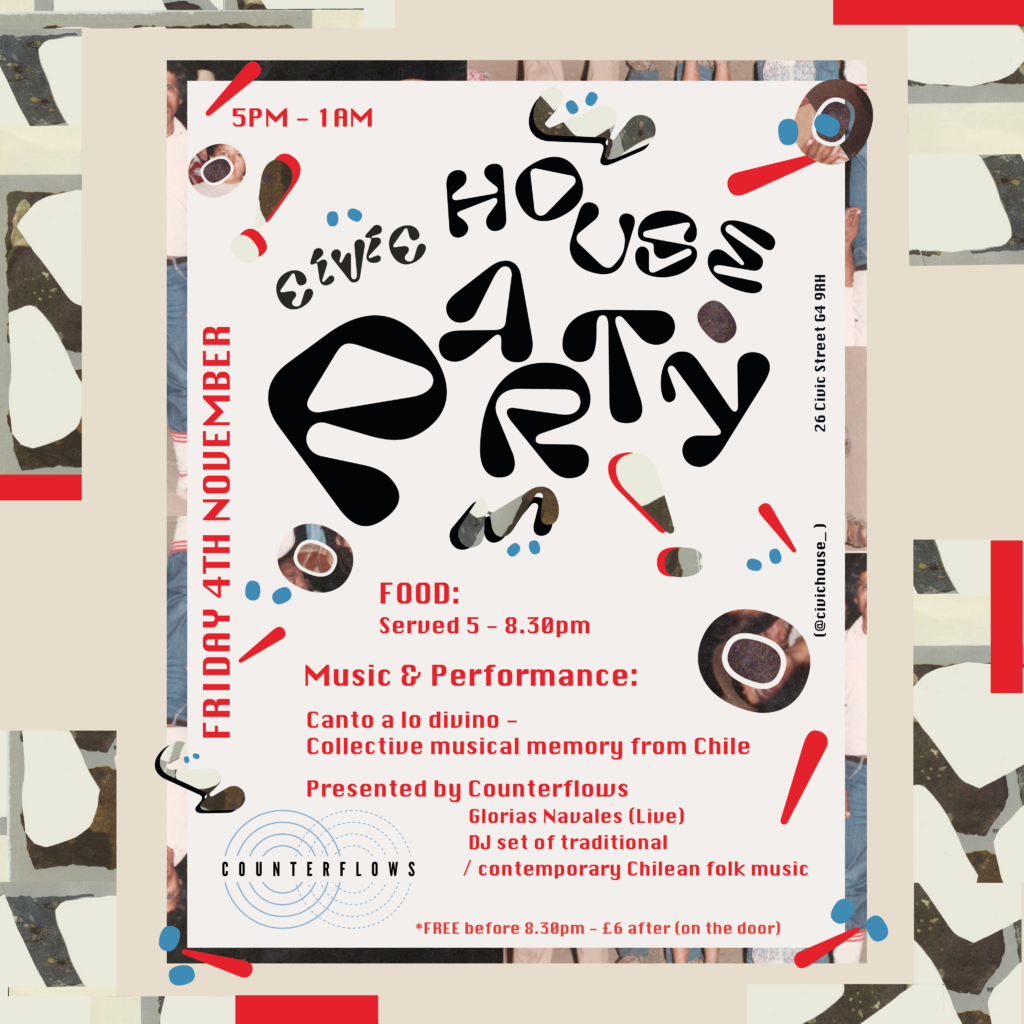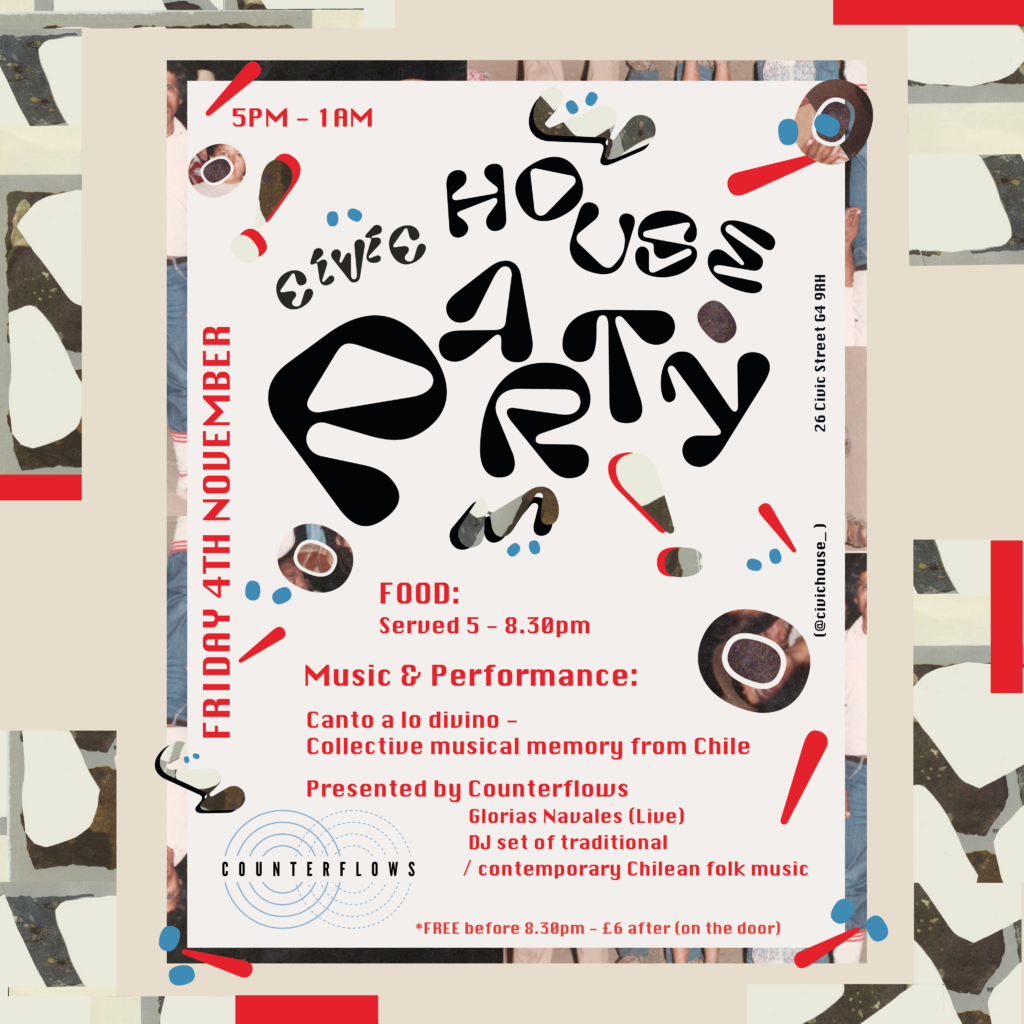 Civic House Party: Counterflows + Mooli
A monthly Friday party to celebrate Glasgow's music and food culture. Across the canteen, bar and venue of Civic House we create a house party atmosphere – intimate, social, and informal. A place to connect over dinner, drinks, performances, DJs, and dancing.
Each edition we invite taste makers who have made an impact building communities around food and music in the city to encourage cross-over between different scenes and cultures.
The format is consistent, with drinks and food from 5pm – served simple 'canteen-style' until it runs out. Performances and DJs start from 8pm. It's free before 8:30pm, £6 after (no tickets – pay on the door). We clear tables from 9pm to create the dance floor – lights down, tunes up – and party until 1am.
It can get busy – so come down early!
Music
This month's music is curated by Counterflows. This internationally acclaimed contemporary music festival celebrates challenging and thought-provoking work, supporting marginal music practice within a wide array of different genres and approaches to music and sound. Hot on the heels of their festival programming with us earlier in the year, Counterflows returns for a Civic House Party celebrating canto a lo divino and other regional musical traditions from Chile!
We'll have dinner served from 5pm-8.30pm, followed by a live trio of musicians and folkloric researchers Ivan and Alvaro Daguer from the contemporary psych-folk Chilean band Glorias Navales, playing with guitarist and filmmaker Rodrigo Astaburuaga from the folkloric archive Museo Campesino en Movimiento (MUCAM).
The night ends with a DJ set of traditional and contemporary Chilean music.
Food
This month's food is provided by Mooli – here's what they're all about in their own words!
"We're Mooli, two sisters bringing you our take on Pakistani food. Our dishes are a modern take on Pakistani food we grew up eating, adapted from generations of recipes passed down from our mum and nano. All of our food is free of animal products."
Mooli will be serving up the following Pakistani autumnal flavours in a bowl:
Squash kofta curry with carrot achar, served with mint & coriander rice & poori
Food is served from 5pm-8:30pm, but remember the chefs only cook 130 portions of food, which can sell out by 8pm. If you're hungry we suggest you get down early!
FREE entry before 8:30pm, £6 after on the door.
Join us the day after as Counterflows stick around for a Saturday Residency with a day of screenings, talks, performance, and music.