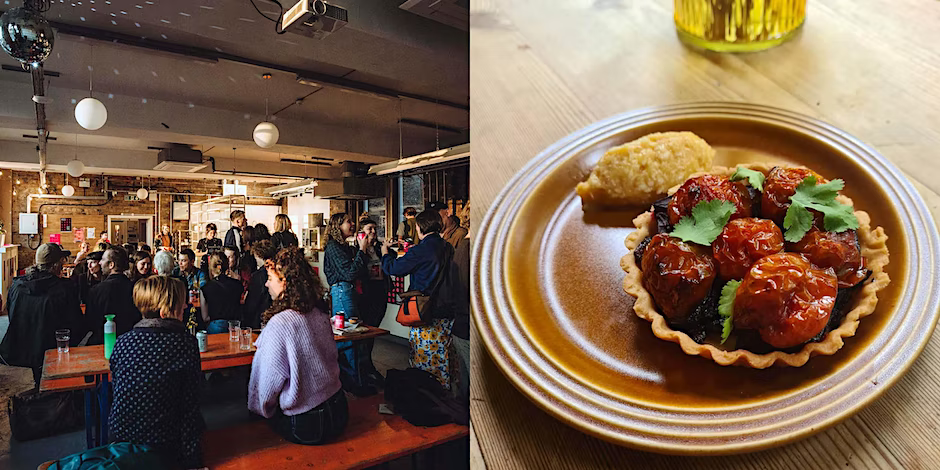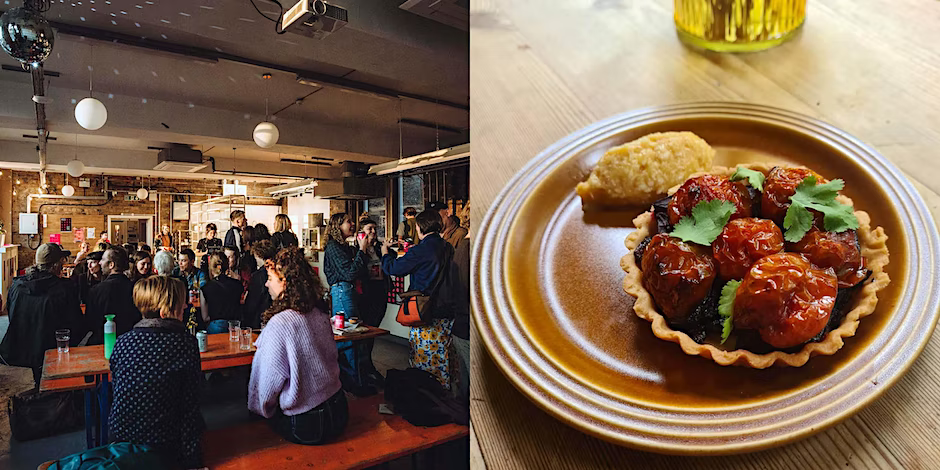 Christmas Dinner Club with mooli
For two evenings in December, across the canteen, bar and venue of Civic House, our new canteen operators mooli are also hosting their first Christmas Dinner Club! Designed with 'house party' atmosphere – intimate, social, informal and fun – it's a place to connect over dinner, or on the dance floor!
What's included
→ MOOLI's Pakistani-inspired festive dinner club (see menu below)
→ Drink on arrival
→ Festive disco & decorations
→ Fully stocked bar
Running Order
Thursday 15th, or Friday 16th December 2022
→ 6pm Arrival & drinks
→ 7pm Dinner served
→ 9pm Lights down, tunes up!
→ 11pm Finish
MOOLI's Menu
Starter: Gol guppa w/ coriander and cranberry chutney
Main: Green bean and brussel sprout thoran
Malai kofta curry
Saffron jewelled rice + breads
Dessert: Date and cardamom cake w butterscotch sauce and creme fraiche
Allergens & Intolerances
All food is free from animal products.
Allergens and intolerances can be catered for.
Email hello@agile-city.com to let us know of dietary requirements.
Tickets
Food will be served as sharing platters on tables of 8.
Tickets are £32 each. £10 payable now (reserves your spot), £22 payable on arrival
Minimum group size 2, max group size 20.
Larger Group Bookings
For bookings of 40+ people , please email hello@agile-city.com to find out about our private bookings.