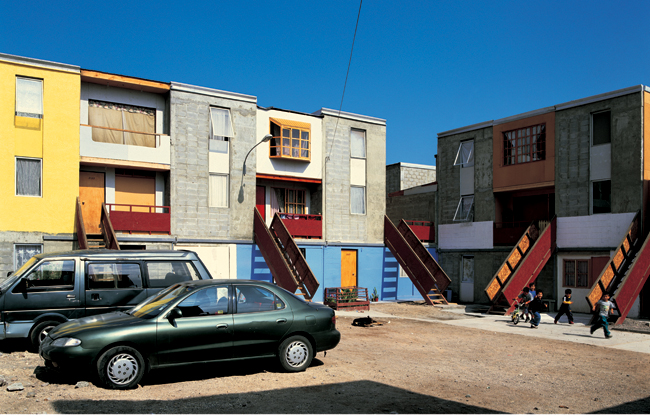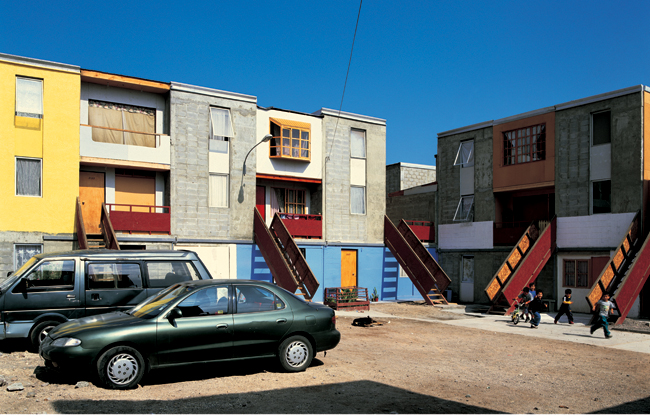 Elemental is a practice that was formed from an ambition to change the structures of social housing in the slums of Chile. Their Quinta Monray housing project proposed to clear the original slums and build new houses to allow the 100 residents to stay on the same plot of land they had lived for 30 years.  The budget was only US$7,500  per house, including the relatively expensive cost of land. The solution was to build each family only the essential housing requirements and give them space to self-build the rest. By working closely with the families and working with them on the challenges of the task, they came up with a solution that brought substantial benefits to the neighbourhood.
'Success was achieved by clearly identifying the restrictions and then working with the families themselves in participative workshops, proving feasibility on a local level.' –  Alejandro Aravena
The location of the project was on a central plot of land that cost much more than usual social housing projects, which created limitations on the type of structure that could be built. As the residents would save money on transport costs to the city to work, Elemental decided to give them the space to invest in their own houses. This allowed the residents to use the building skills they have developed from living in slums to improve the character of their own houses to suit their specific requirements. Elemental describes this process as –
'public investment rather than a public expense.'
Elemental is a unique practice which is a collaboration between a University, an oil company and an Architect (Alejandro Aravena.) For further information on this project and others click  here to watch an interesting TED talk with Alejandro Aravena.
First Stage of development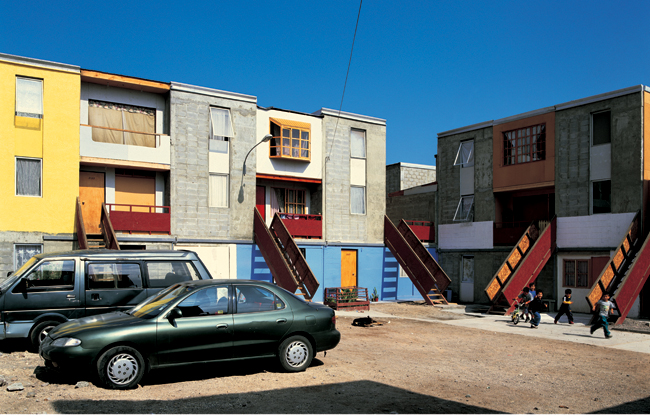 Finished Housing solution with self-build additions