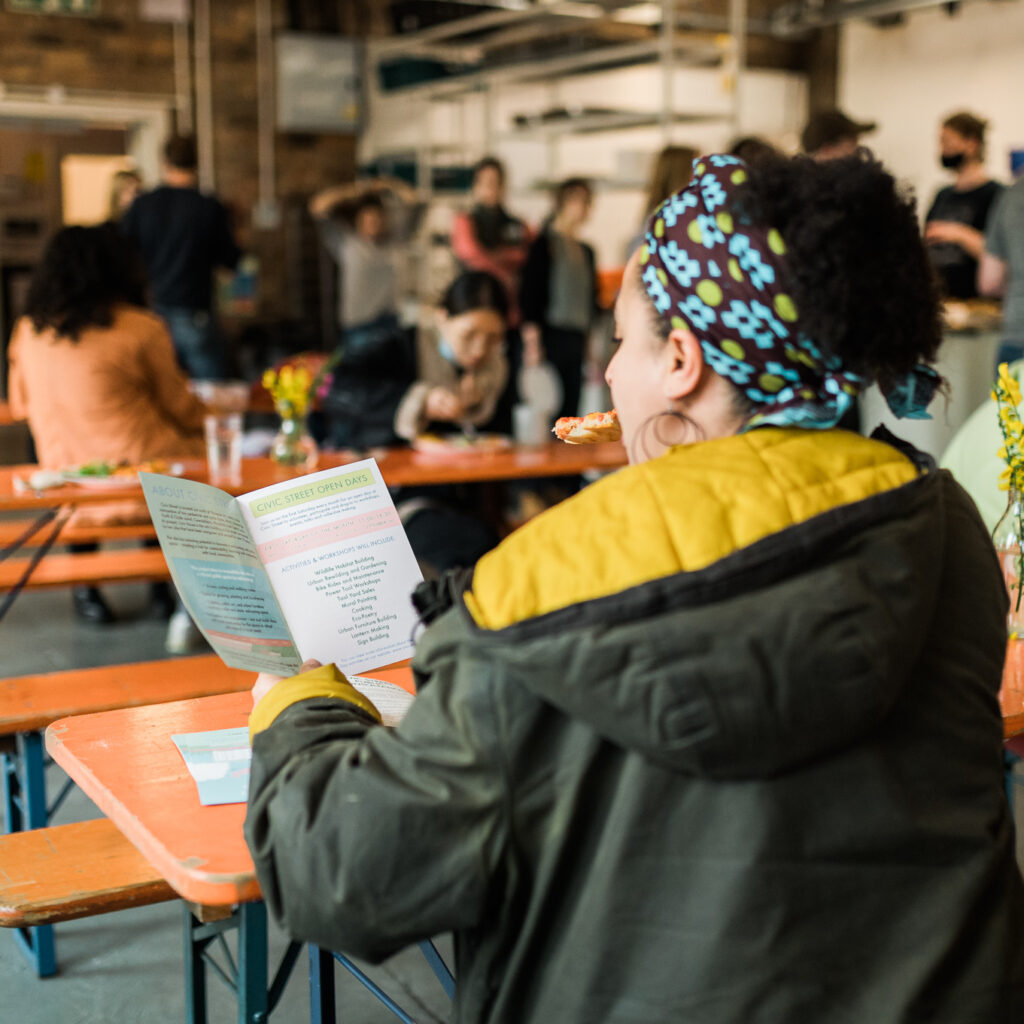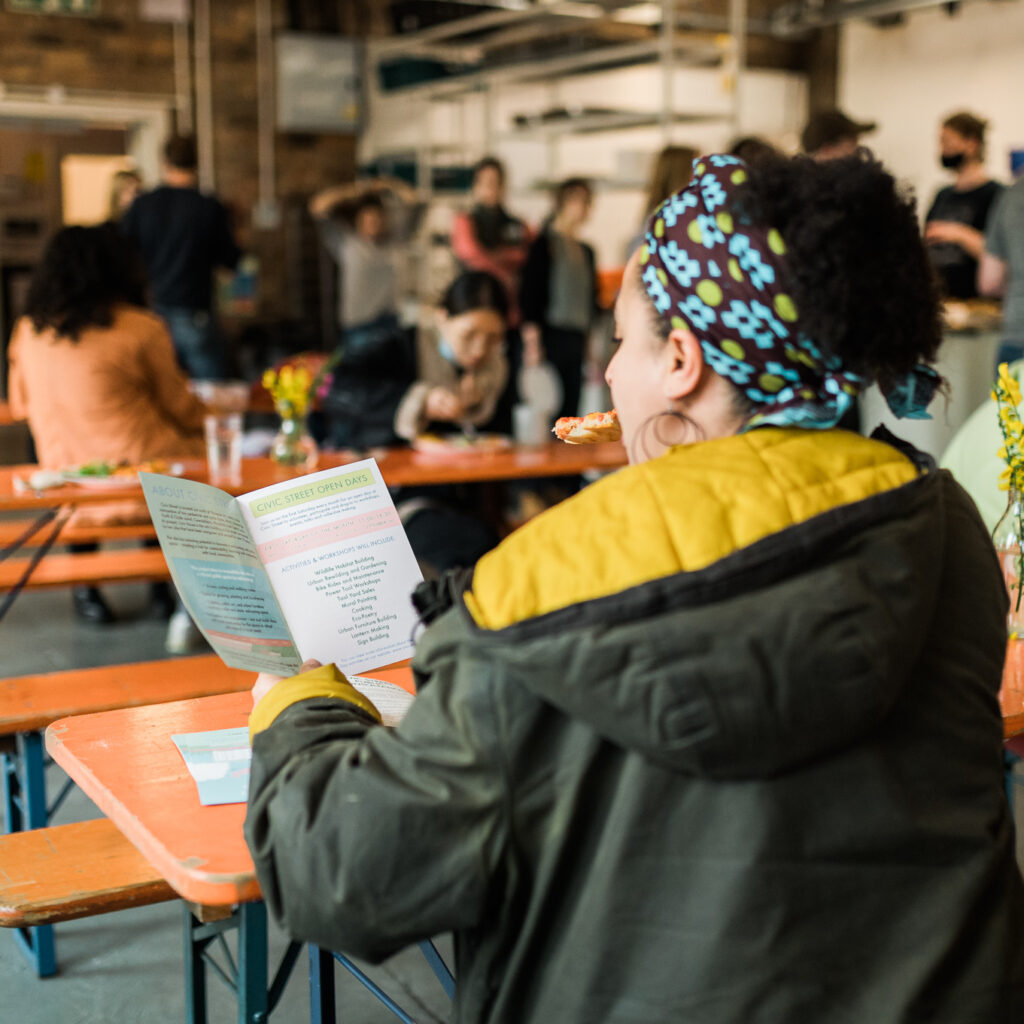 Civic House Newsletter – September 2023
Hello Civic House community!
Here's our monthly update of what's been going on at Civic House, what you can look forward to and some exciting new offers!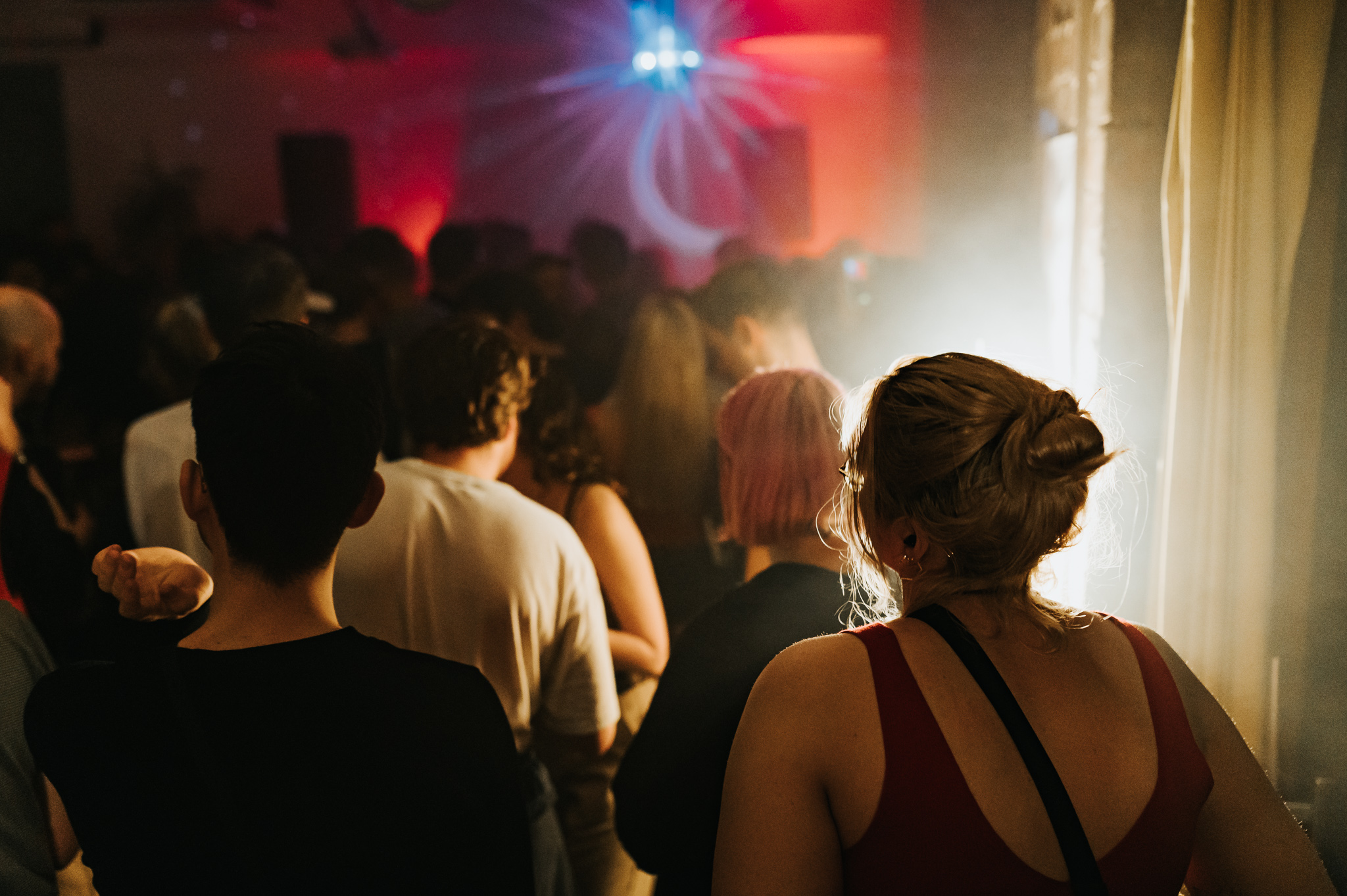 Photo by Tiu Makkonen
Event Recap – Civic House Party: Healthy + Parveen's
Civic House Party season kicked off with a bang on September 1st. Curated by Healthy and DJ Michael and featuring a sumptuous line-up of moderplusone, Pearling, Loreto, Diessa and saccharin. It was a night ranging from ethereal angelic pop, rave sensibilities and percussive rhythm to realigning workshops based on the idea of discovering, nudging and realigning bodily rhythms.
Parveen's served up delicious bowls of coconut butter curry with roast aubergine, za'atar breads, daal crisps and preserved lemon rice. For bar snacks later in the evening they had curry leaf lime cashews and lime leaf and chilli far far crisps keeping everyone well fed.
Civic House Parties are a monthly celebration of Glasgow's music and food scene, keep an eye out for next Month's edition on October 6th!
UPCOMING AT CIVIC HOUSE: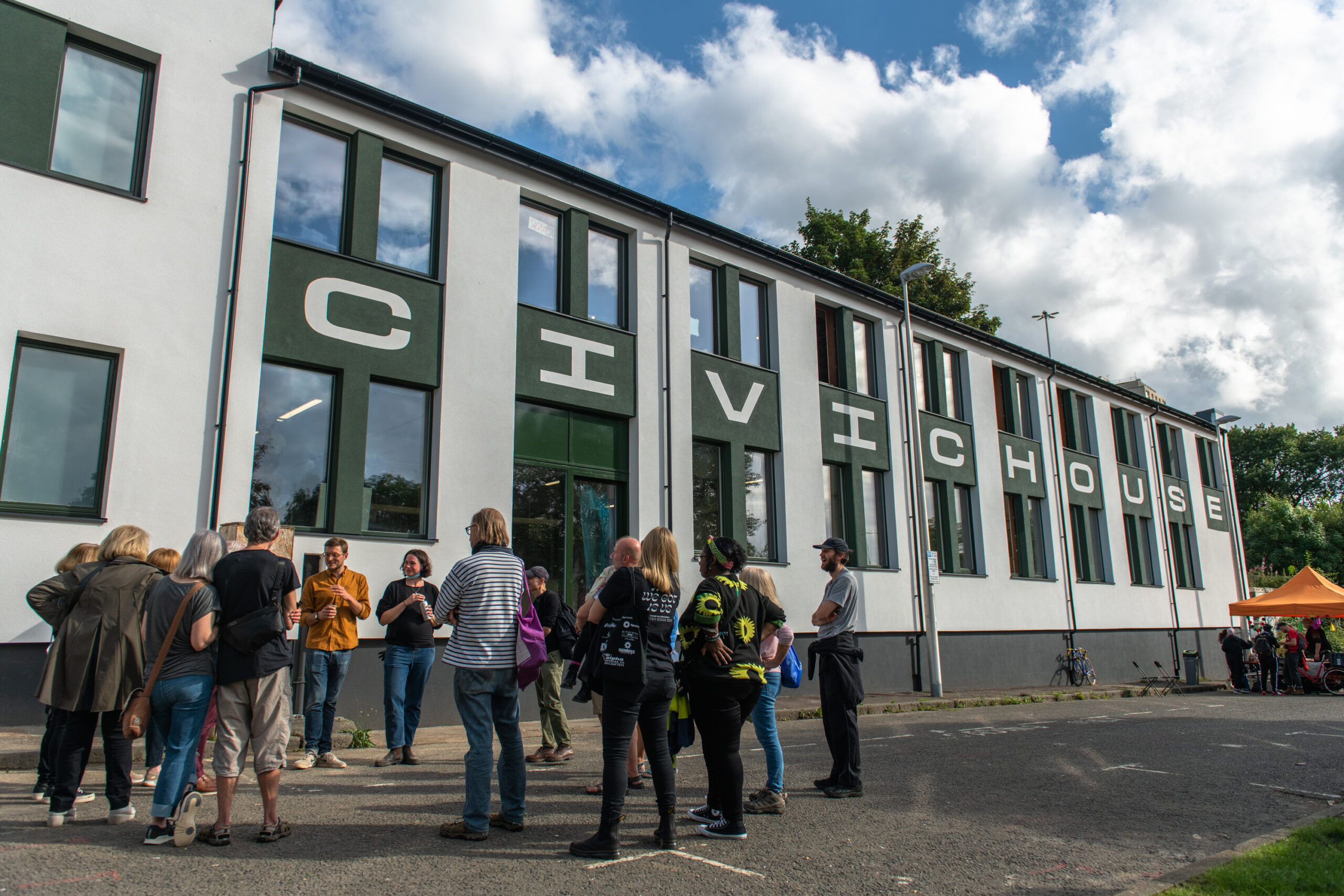 Photo by Tommy Lee
Glasgow Doors Open Day
Join us on Friday September 15th for a tour of Civic House as part of Glasgow Doors Open Days 2023 and learn about the building's award-winning retrofit and projects as we work to re-establish the site as a vibrant hub for social and cultural enterprise. Free to attend but ticketed – book tickets here.
Glasgow Doors Open Days Festival is an annual event celebrating the city's architecture, culture & heritage. Each September they bring together dozens of participants who throw open the doors of over 100 historic buildings, theatres, museum stores, factories, studios, breweries & more, across the city, to the public, for free. Their mission is to increase civic pride among Glaswegians and to broaden awareness of the city's rich built & cultural heritage at local, national & international levels.
Check out more of the 2023 programme on their website here.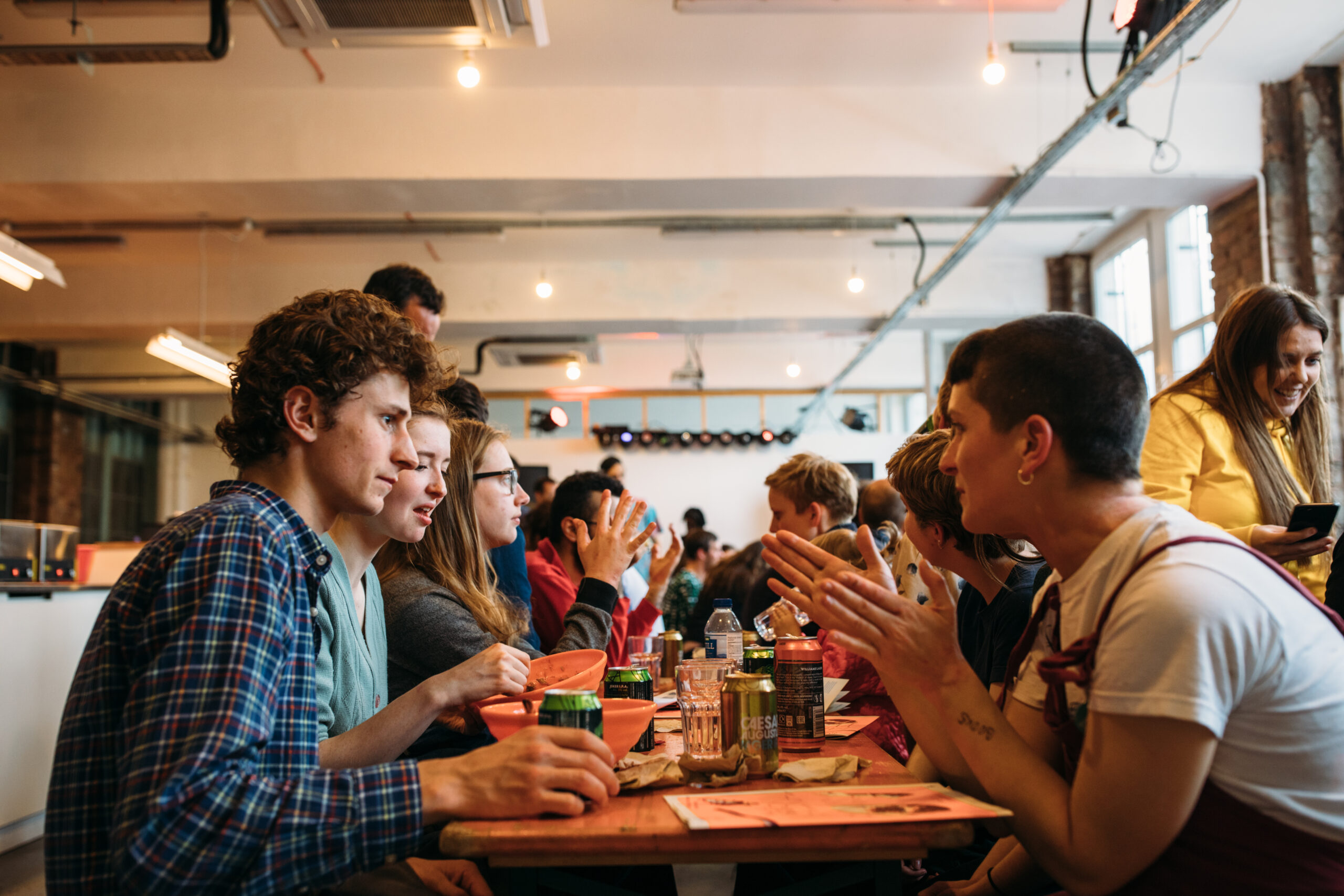 Parveen's Dinner Club
Parveen's have their next Dinner Club on September 15th from 7PM. They will be serving up another 5-course sharing menu full of new dishes immersed in the flavours of Pakistan and this time you can bring your own booze!
If you would like to make some new friends while enjoying Parveen's food or just come and enjoy their delicious scran then get in touch to book tickets at moolimango@gmail.com
Tickets are £25 per person + £3 corkage if you're bringing your own drink of choice.
We will be sharing this month's menu soon – check out Parveen's on Instagram @parveens_canteen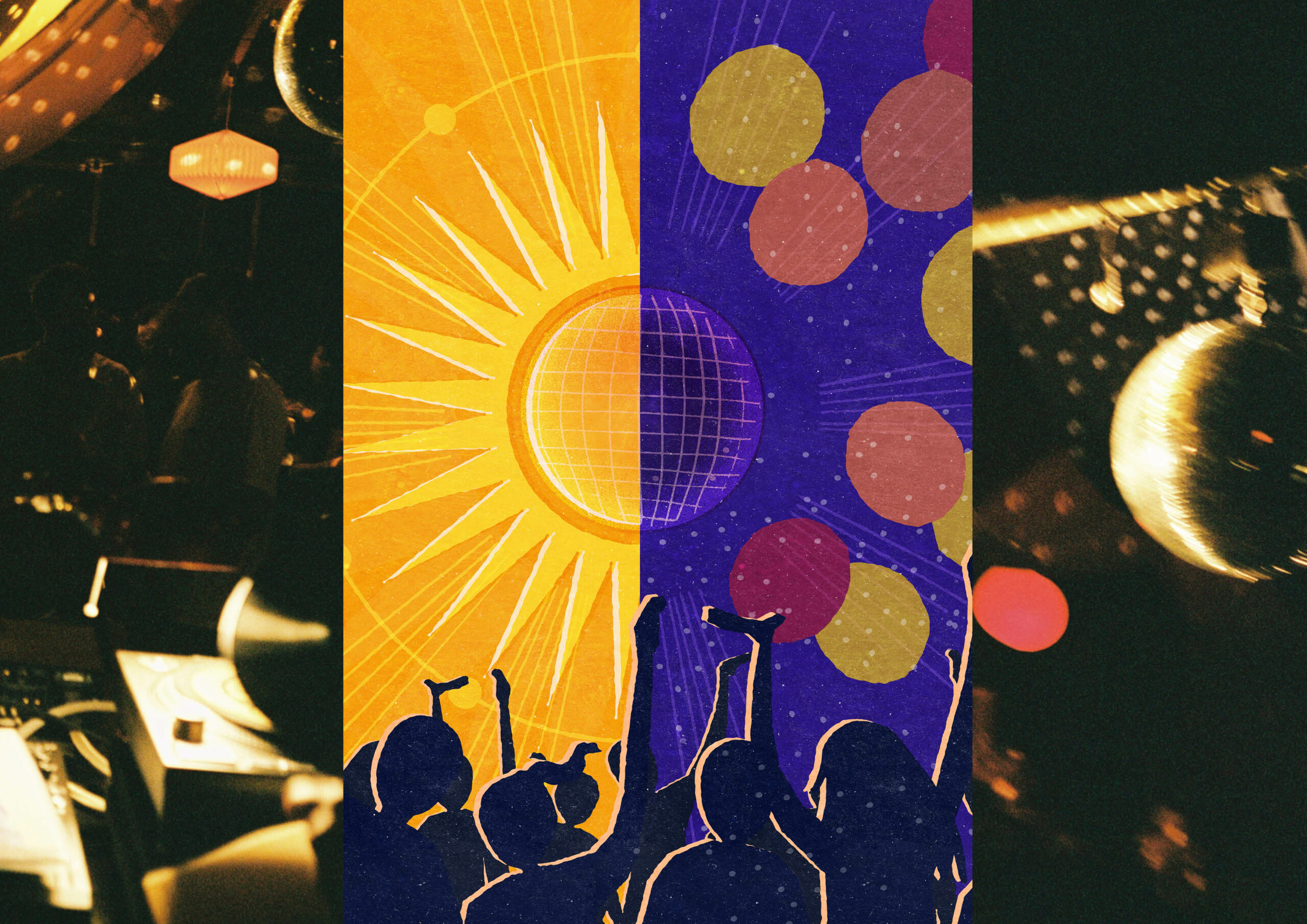 Coorie Doon September Party + Soul Food Sisters
On Saturday September 16th Coorie Doon are back in the First Floor Studio for another night of food, uplifting music and collective joy on the dance floor.
Coorie Doon is a not-for-profit party inspired by the spirit of David Mancuso's radical Loft parties in New York City. Following in Mancuso's footsteps, Coorie Doon was set up to create an alternative to the increasingly commodified approach to the dance floor and make a space that feels like a house party but is open to all.
Read more about what the September edition will be like here.
Coorie Doon want the party to be a place for people to meet and get to know one another in and around the dancing so doors open early at 5pm with food being served in the downstairs space – provided by the wonderful Soul Food Sisters.
Tickets available here. Love Saves The Day!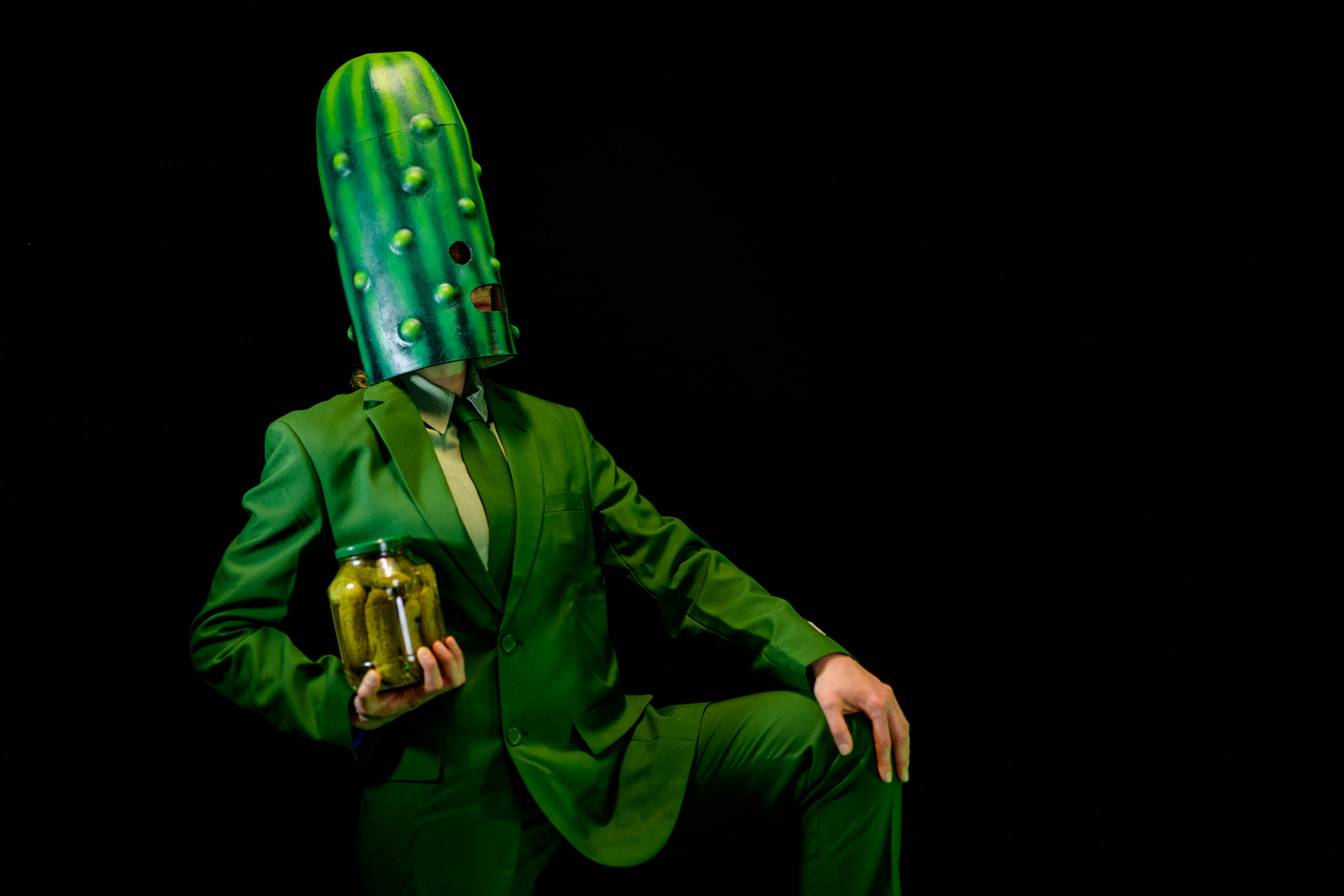 Photo by Andy Catlin
Pickled Republic by Ruxy Cantir
We are excited to announce Pickled Republic by Ruxy Cantir presented by Scissor Kick on September 21st.
Pickled Republic is a surreal theatrical cabaret for adults with puppetry, mask, and poem that promises more vegetables per pound than any current supermarket.
Welcome to the jar.
Here, tragedy floats and the lonely wail of an abandoned tomato cuts through the salty atmosphere.
Come hear the lament of lives not lived, watch the chaotic energy of the search for meaning and try to find the connection between these decaying vegetables and your own existence.
Be prepared, bring a napkin, will you laugh or cry? who knows. You'll leave all stirred up but none the wiser.
A surreal theatrical cabaret for adults with puppetry, mask, and perhaps a poem that promises more vegetables per pound than any current supermarket. So, don't worry about inflation when there is disintegration.
KEEP AN EYE OUT FOR:
05/10/23 – Dance is a Place.. – screening and reading event featuring Georgia Holman, Mason Leaver-Yap and Cal Mac
07/10/23 – Green Tease: Reimagining retrofit – Anthropocene Architecture School and Creative Carbon Scotland
14/10/23 – Civic Harvest – market and workshops at Civic House featuring Parveen's canteen and a bar till late
15/10/23 – Moving Minds – a motivating day of community, creativity, and celebration for Scottish Mental Health Arts Festival
What's new at Civic House Studio?
Serviced Office Now Available in Civic House Studio
Opened in July 2022, Civic House Studio is a steadily growing coworking hub, home to a dynamic and friendly mix of organisations and individuals in the fields of design, architecture, social and cultural enterprise. Tenants include Sustrans, Glasgow Connected Arts Network, Rabbithole, and a range of freelancers and hybrid workers from the creative and social sectors. You can read more about our tenants' work on the Agile City blog.
The Serviced Office within Civic House Studio is now available. Open-plan and bathed in natural light, this thoughtfully designed office comes with expansive city views, high vaulted ceilings, great acoustics, dedicated storage, bespoke plywood desks and a private meeting room.
The space is designed for teams of up to 10 and includes 24/7 access, all utilities, cleaning services and access to shared facilities and Parveen's Canteen.
To book your tour, or to find out more, please contact Natalie at civichouse@agile-city.com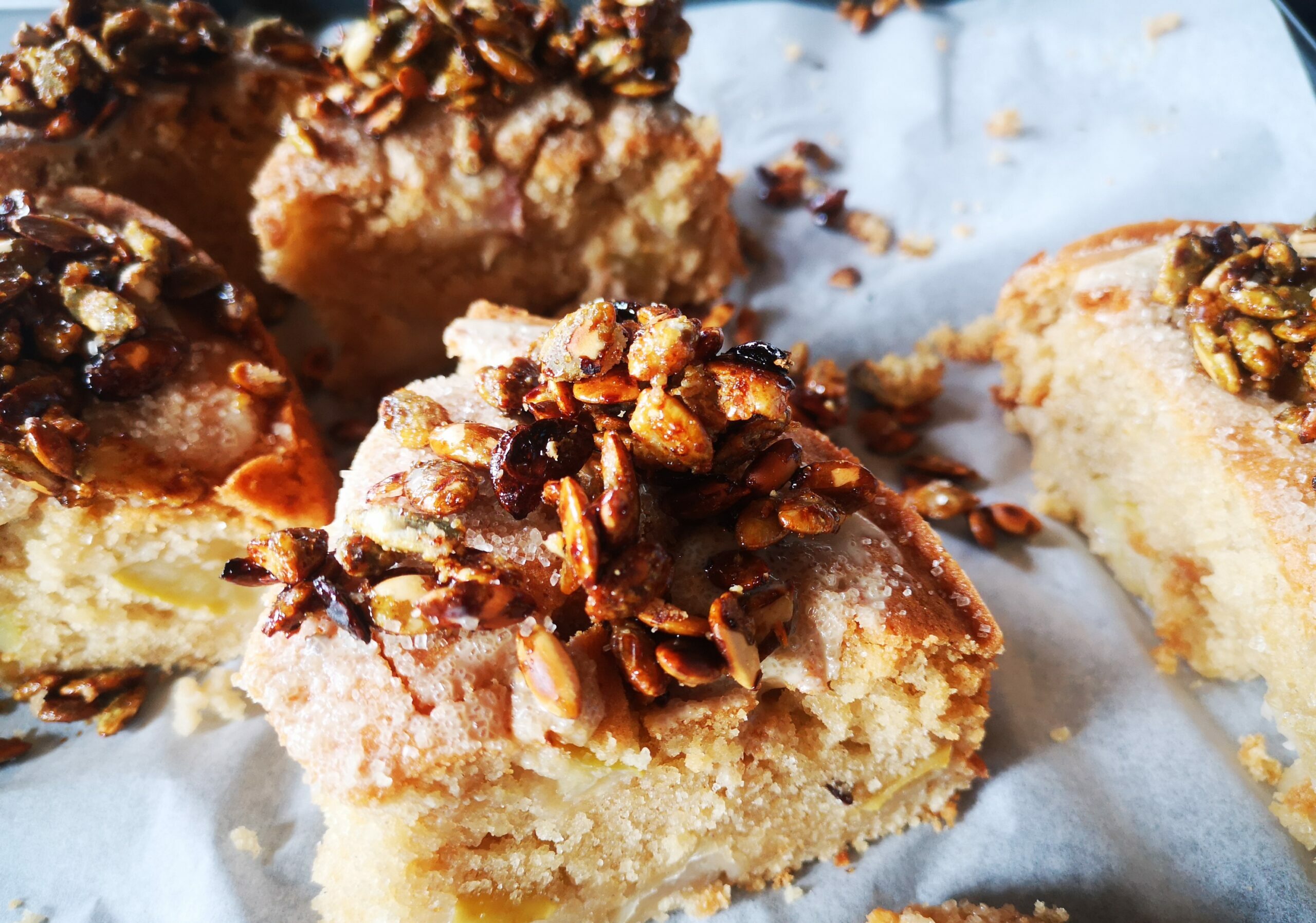 FIKA comes to Civic House Studio!
FIKA is a Swedish custom where people take a break from their work to drink coffee, eat cakes and relax with others. Taking place monthly on Wednesdays at 3pm in Civic House Studio, it's an opportunity for members to close laptops, meet new folk and learn more about the people working alongside them.
Pastry dons Parveen's Canteen whipped up a culinary storm true to form, serving a delicious apple cake with pumpkin seed crunch praline. We can't wait to taste what's in store at the next one 🙂
****
Thank you to everyone who created, planned, attended and contributed to all the wonderful activities at Civic House this September. We look forward to seeing you soon!