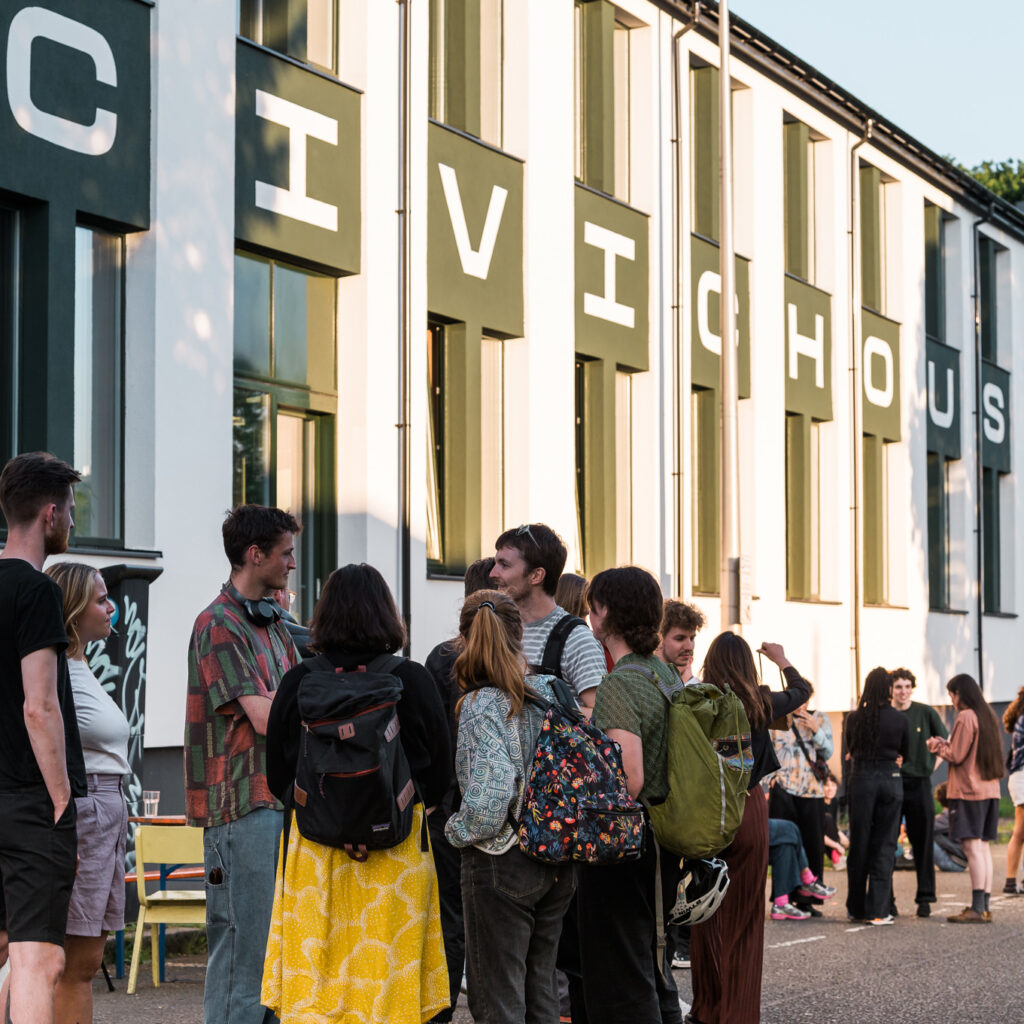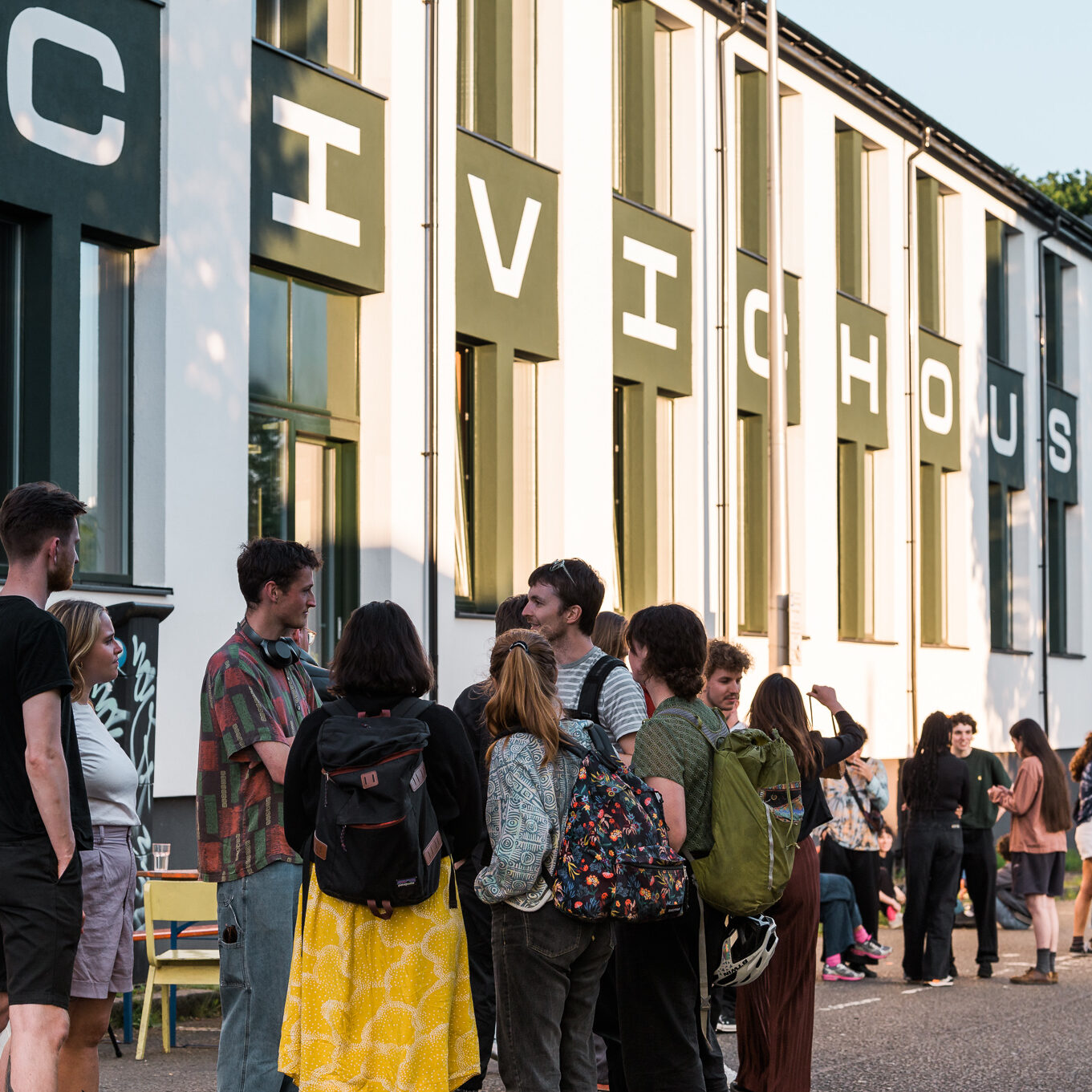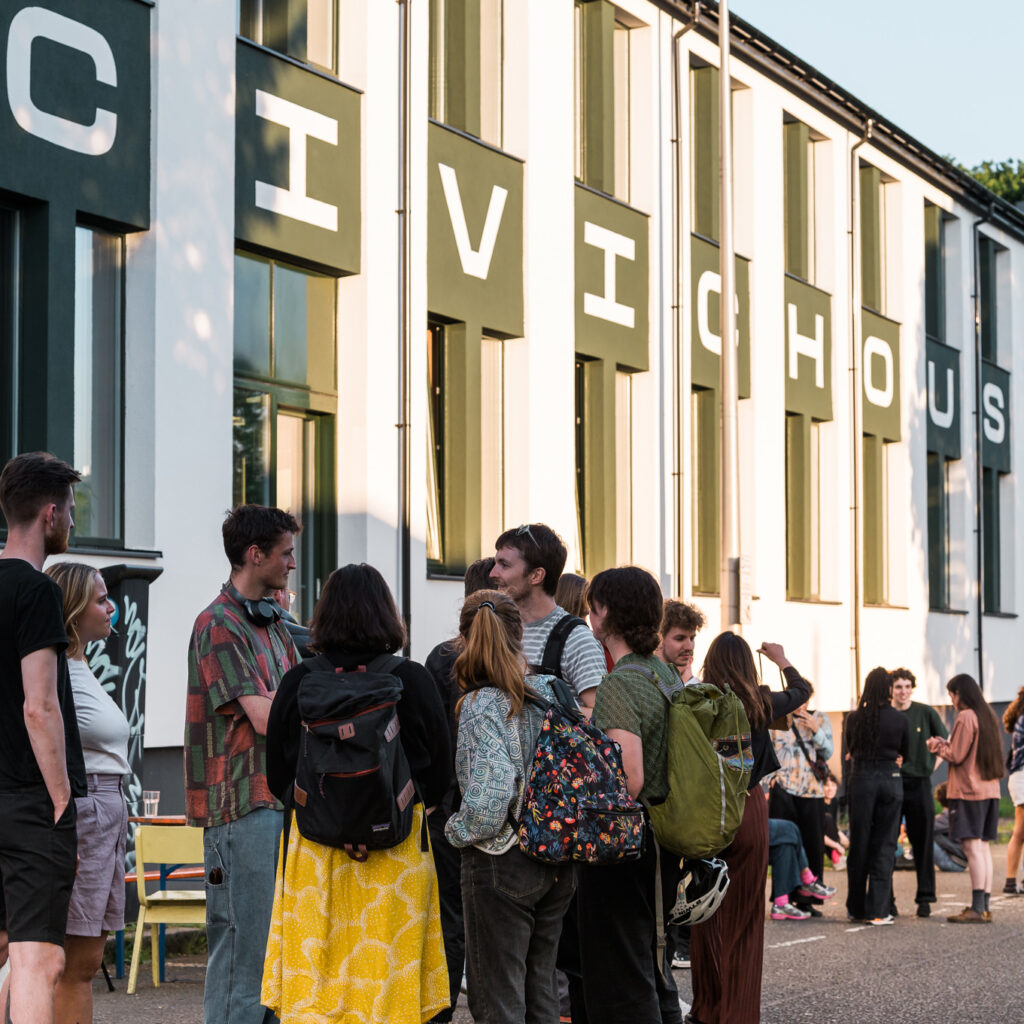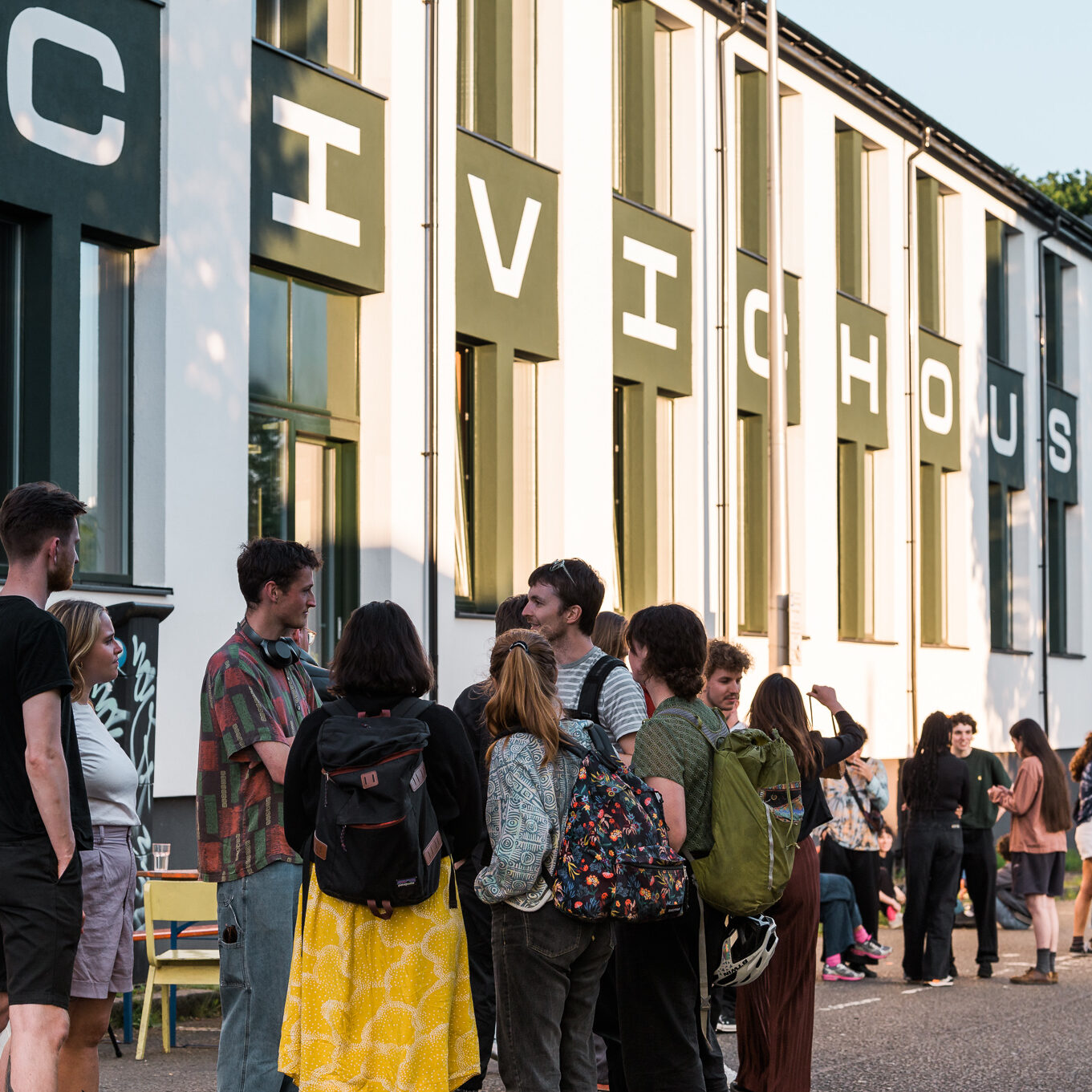 Civic House Newsletter – July 2023
Hello Civic House community!
We wanted to take a moment to reflect on the incredible events and experiences we shared at Civic House throughout June. From captivating exhibitions to inspiring discussions, it was a month filled with creativity and connections.
We've also got some exciting news to share about our co-working studio, with upcoming offers and new faces!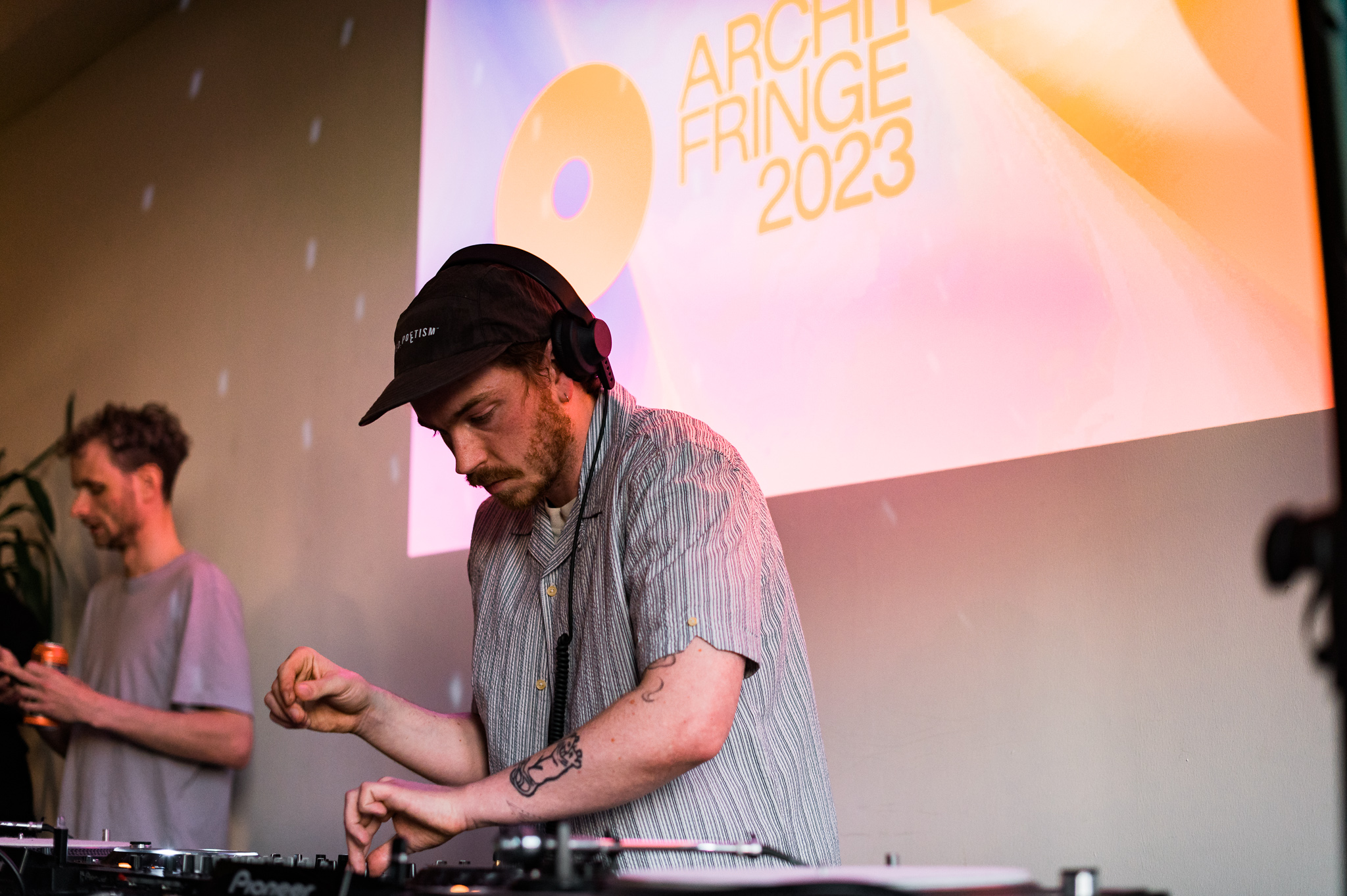 Photo Credit: Tiu Makkonen, Civic House Party x Architecture Fringe Launch, June 2023
Architecture Fringe 2023 at Civic House: Creativity and Community
At the beginning of June we hosted The Architecture Fringe' opening party, run in collaboration with A Cut Above. The evening was a vibrant celebration of art, food, and music, bringing together a diverse range of contributors and fostering a sense of community.
Guests enjoyed delicious food by Soul Food Sisters and explored an impactful exhibition by artists Tom Matthews and Gaston Welisch, highlighting the M8 motorway's influence. The event featured captivating live music from I Solar and Mr TC, followed by dynamic DJ sets from Sofay, 12th Isle, Hiba, and más allá. The evening also included a theatrical performance by Glasgow-based creative collective, Somewhere Between. Kicking off the Architecture Fringe with a bang June's Civic House party showcased Glasgow's creative spirit and brought together a diverse range of artistic contributors.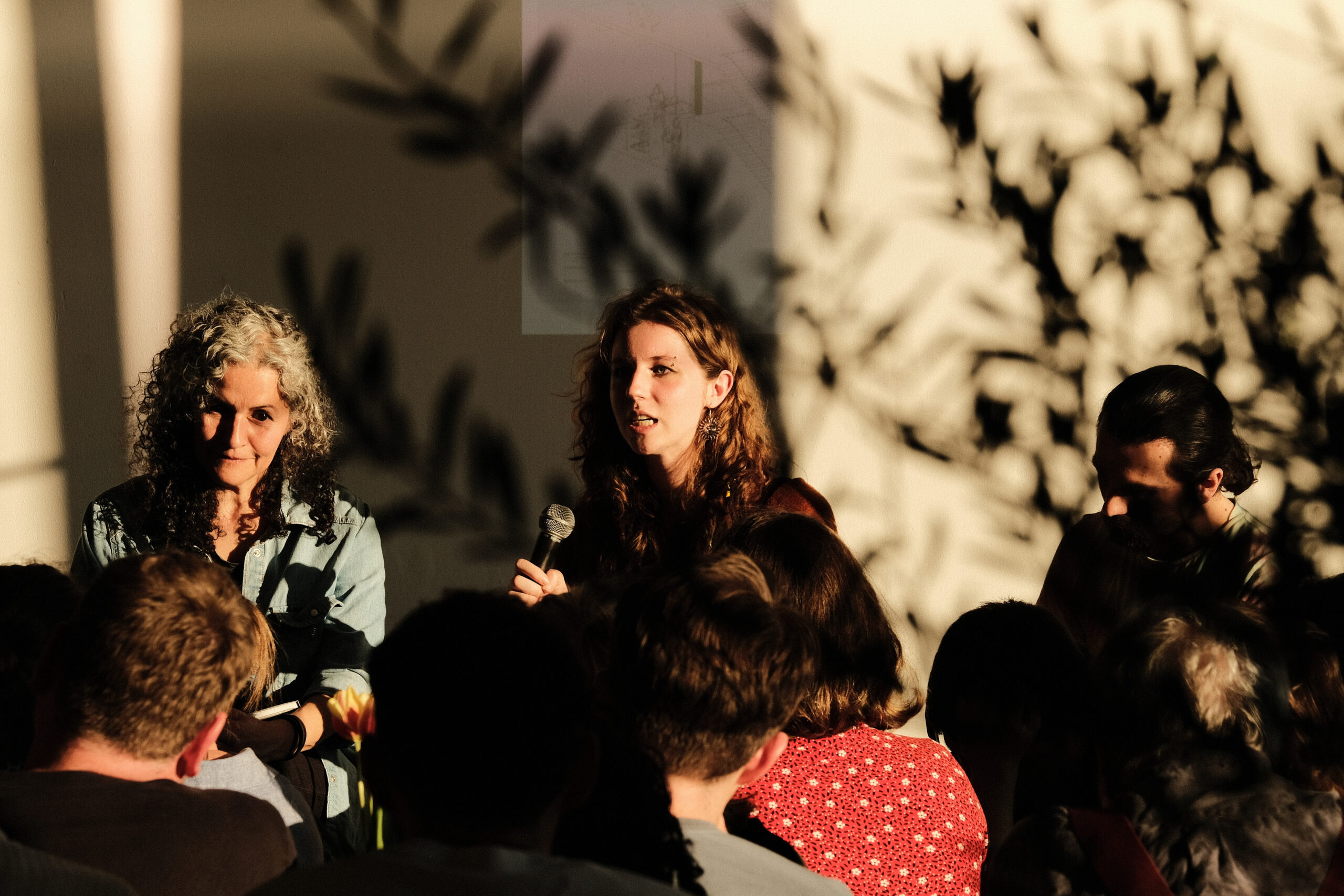 Photo Credit: Ruadhan Currie, '(R)Evolution! Radical Spaces and Autonomous Actions' by Architecture Fringe, June 2023
(R)Evolution! Event Recap: Celebrating Glasgow's Radical Spaces
On June 7th Architecture Fringe held an inspiring community meal and panel discussion that celebrated Glasgow's radical spaces. '(R)Evolution! Radical Spaces and Autonomous Actions' was a gathering of individuals passionate about Glasgow's history of collective organising and mutual aid.
From the Pollok Free State to the Govanhill Baths, GalGael to the Kenmure Street Protest, the event delved into the transformative events that unfolded in these spaces. They have not only offered alternative futures but also sown the seeds of community infrastructure, shaping Glasgow's vibrant identity. The evening included collaborative research by Stage 4 students from the Mackintosh School of Architecture. Their exploration of principles like mutual cooperation, organising, and autonomous civil activity shed light on the relationship between direct action and urbanised space.
Esteemed panellists, including Gehan Macleod (Galgael Trust), Hannah Torrance-Bright (This Is Rigged), and Stephen Skrynka (The Revelator), shared their perspectives, inspiring visions for a more inclusive future.
Connections were made, stories shared, and a shared vision for the future was fostered. It celebrated Glasgow's radical past and the power of community resilience to work towards a future where other futures feel possible.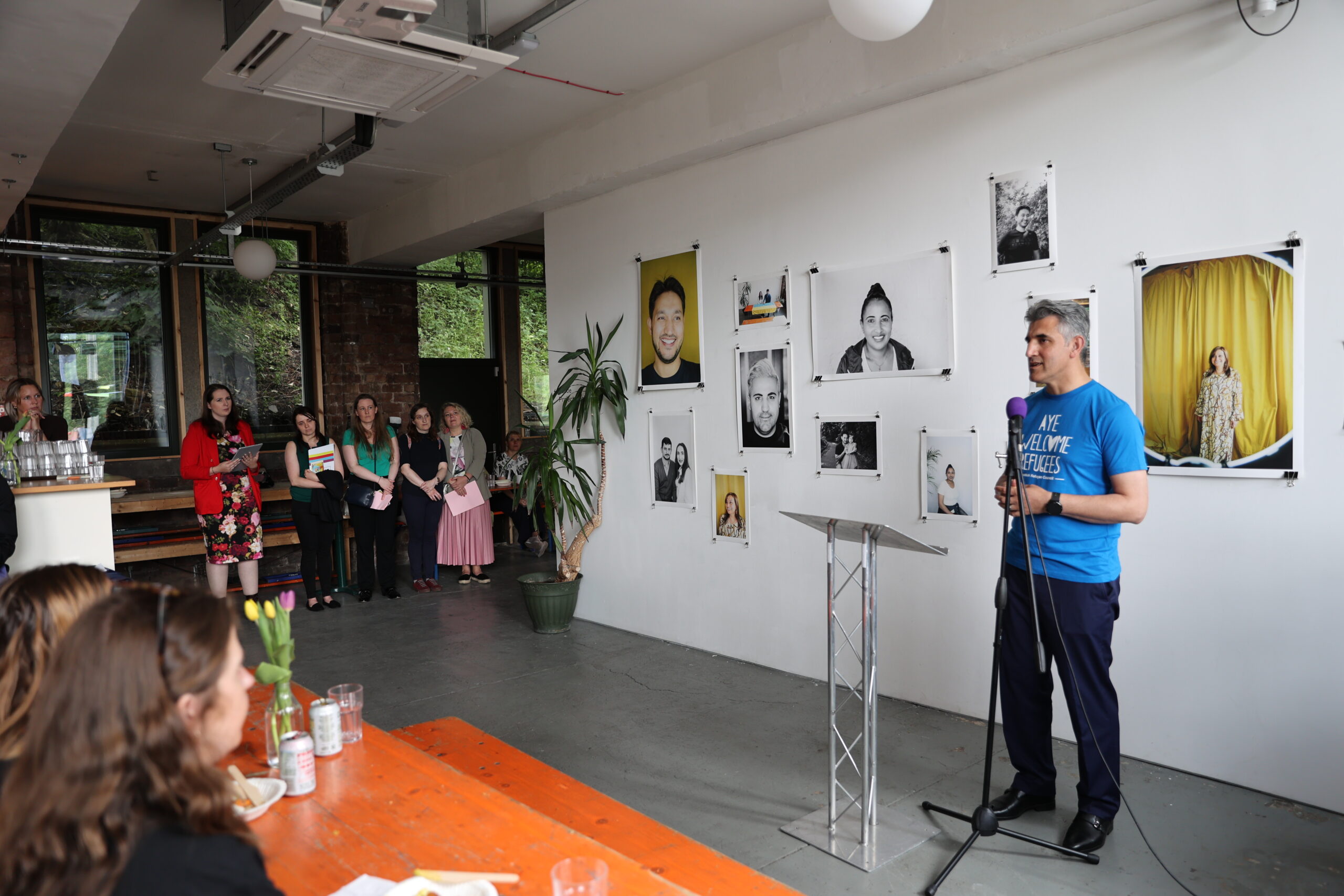 Photo Credit: Polina Perfilieva, World Refugee Day at Civic House, June 2023
Scottish Refugee Festival 2023 at Civic House: Art, Hope and Resilience
We were honoured to host two exhibitions in June as part of the Scottish Refugee Festival at Civic House. These two exceptional bodies of work captured the experiences and narratives of refugee artists and Glasgow-based refugees exemplifying the power of art and storytelling in celebrating resilience and hope.
The exhibition by the 'Museum of Things' art group, led by Paria Goodarzi and Mousa AlNana through Maryhill Integration Network, was a testament to the transformative nature of creativity. Meeting regularly since February 2021, the group has explored various artistic techniques, allowing participants to discover their talents, share skills, and celebrate self-expression. Their artworks, displayed at Civic House Venue, resonated with authenticity and showcased the immense creativity within refugee communities.
Additionally, we held the exhibition 'Everyday Hope' by Najma Abukar in our canteen and project space. Abukar, a Somali-born photographer, has resettled in Scotland and documents cultural and gender identities, the African diaspora, and immigrant experiences through her lens. Her portraits of Glasgow-based refugees, captured at Civic House, were accompanied by recordings of their stories. The exhibition provided an intimate and poignant glimpse into the hopes and dreams of these individuals, emphasising their resilience and the power of storytelling as a tool for connection. This work was commissioned by the Scottish Refugee Council's Cross Borders program.
For World Refugee Day, on June 20th, the Scottish Refugee Council organised a community day in the Civic House yard. The atmosphere was one of joy and togetherness, with games, food by Parveen's Canteen, campaigns of hope, and speeches by SRC Chief Executive Sabir Zazai and Scottish Minister for Equalities, Migration, and Refugees Emma Roddick. It was a vibrant and bustling day, reflecting the collective spirit of unity, support, compassion, and inclusion.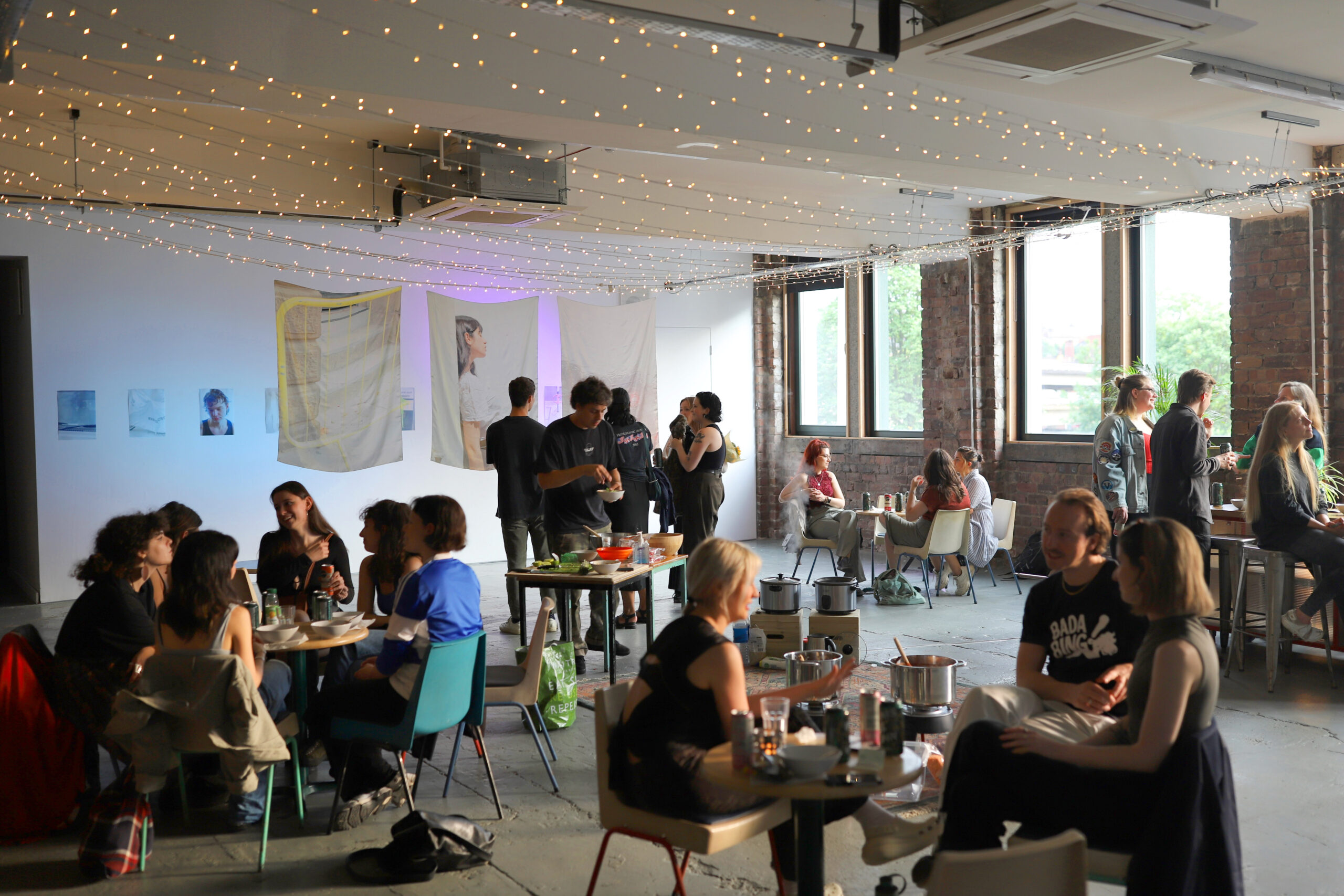 Photo Credit: Mark Martin, FOND CLUB feat. Eve Louisa, June 2023
Fond Club #5 featuring Eve Louisa
On June 29th we had Fond Club — a monthly gathering that brings people together to celebrate emerging international photographers, share food, and foster connections. Fond Club, curated by our co-working studio member Mark Martin, is not just a photo zine or a free kitchen; it is a platform that invites attendees to delve into unique perspectives on people and places while building meaningful connections.
The June edition showcased the captivating photography and printed silk banners of Eve Louisa, a talented photographer based in Manchester. Louisa's work masterfully balances quiet mundanity with editorially influenced compositions, exploring themes of melancholy and youth culture through a fashion lens.
Central to the Fond Club experience is the communal kitchen, inspired by artist Rirkrit Tiravanija. The kitchen serves as a focal point for connection and camaraderie, inviting attendees to share a meal and engage in conversation. This emphasis on creating a sense of community is at the heart of Fond Club's mission, fostering an environment where like-minded individuals can come together, exchange ideas, and form lasting connections.
We look forward to the next Fond Club in July, where we can come together to appreciate emerging photographers, indulge in delicious food, and forge meaningful connections within our creative community. See you there!
Interested in having your event at Civic House? Check out our spaces on our website here.
Civic House Coworking Studio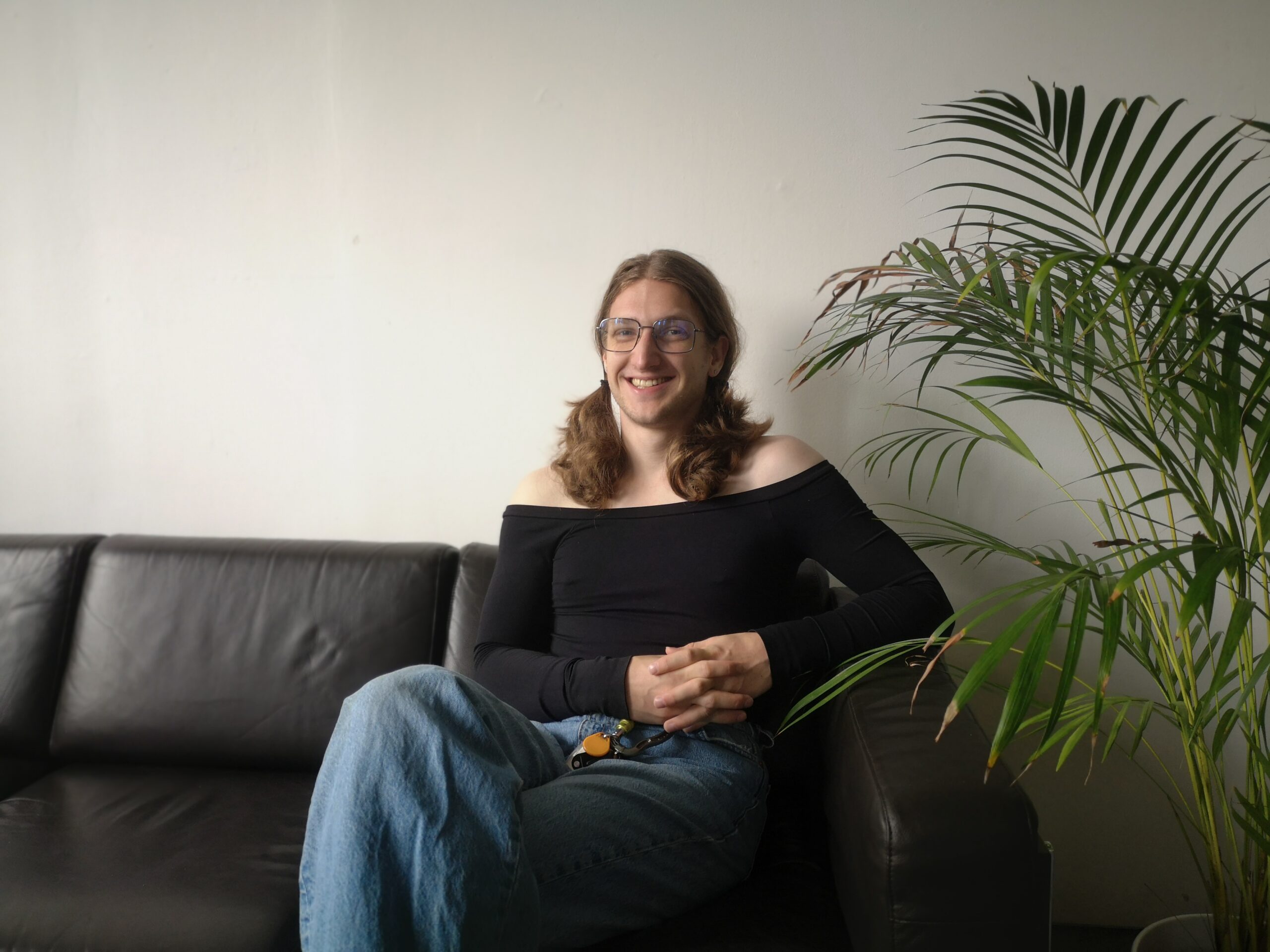 Welcome, Sebastian!
We're delighted to welcome a new colleague to the Agile City team – Sebastian Taylor, who is joining us initially on a 6 month contract via the GCAS paid internship scheme; their focus will be ensuring a friendly first point of contact for all building users. Welcome, Sebastian!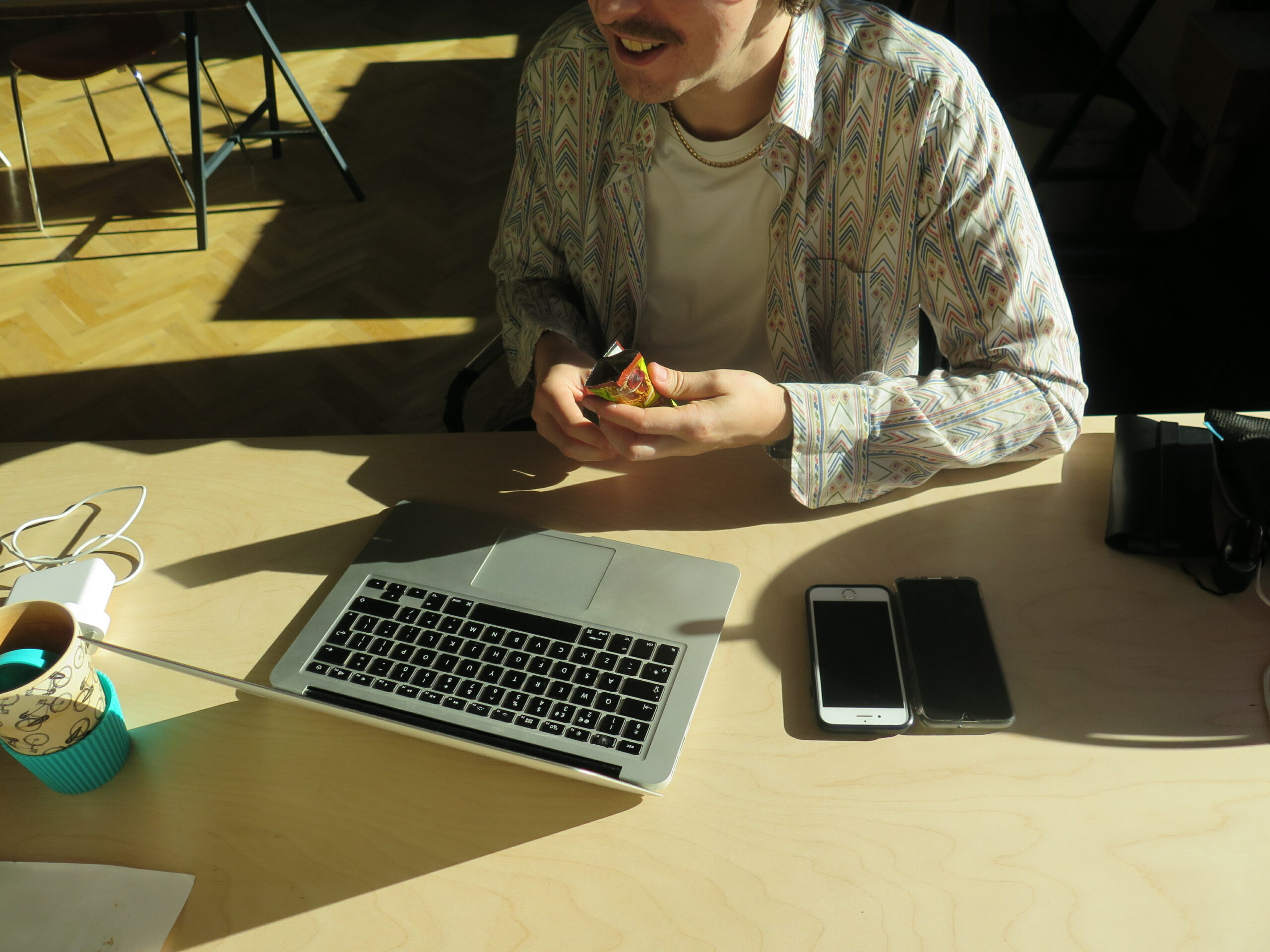 What's new at Civic House Studio?
As we approach Civic House Studio's first year in operation, we are pleased to let you know we have a few new membership options coming your way! These have been developed in response to feedback we have been receiving as well as an increase in capacity now we are joined by new colleague, Front of House and Comms Assistant Sebastian Taylor.
10 Days Per Month pass – £90 per month
This is a rolling product where all 10 visits must be redeemed within a 30/31 day period. This is ideal for people who want to come in a few times per week, travel a lot with work and who might find the full time hot desking option too much for their requirement.
To join or to find out more, please contact Natalie at civichouse@agile-city.com
Coming later in July…..Lunch with Day Pass! Watch this space to find out more soon!
Aaaand…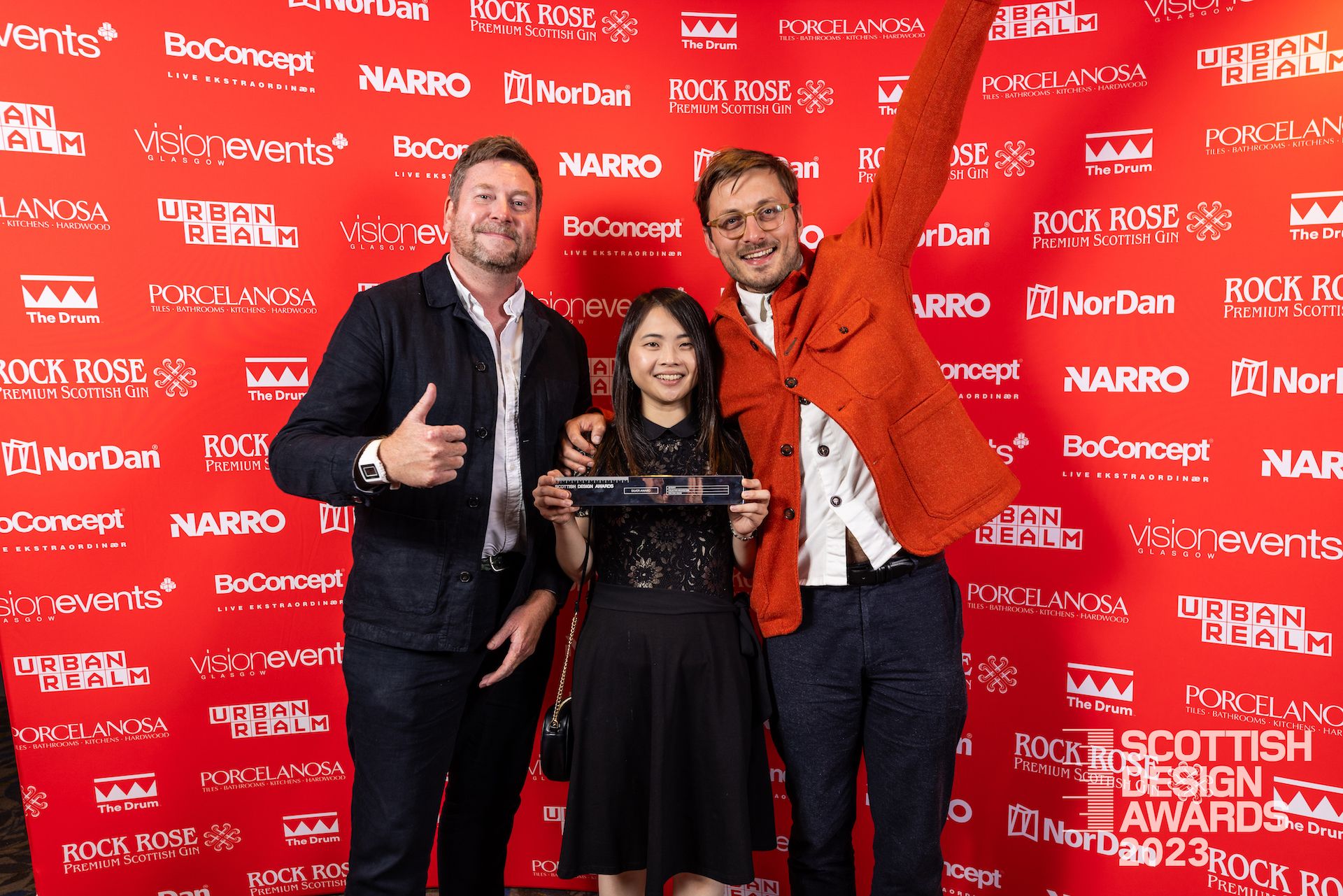 We're a winner baby!
Civic House scooped Silver in the Retrofit category at the prestigious 2023 Scottish Design Awards last week!
Pictured: a very chuffed and coordinated trio made up of Agile City's Rob, Collective Architecture's Emily and Archifringe's Andy, who presented the award.
Congratulations to everyone nominated in our category, paving the way for sustainable architecture practice in Scotland.
To read more about the Retrofit of Civic House visit the Agile City blog here.
****
Thank you to everyone who created, planned, attended and contributed to all the wonderful activities at Civic House this June.