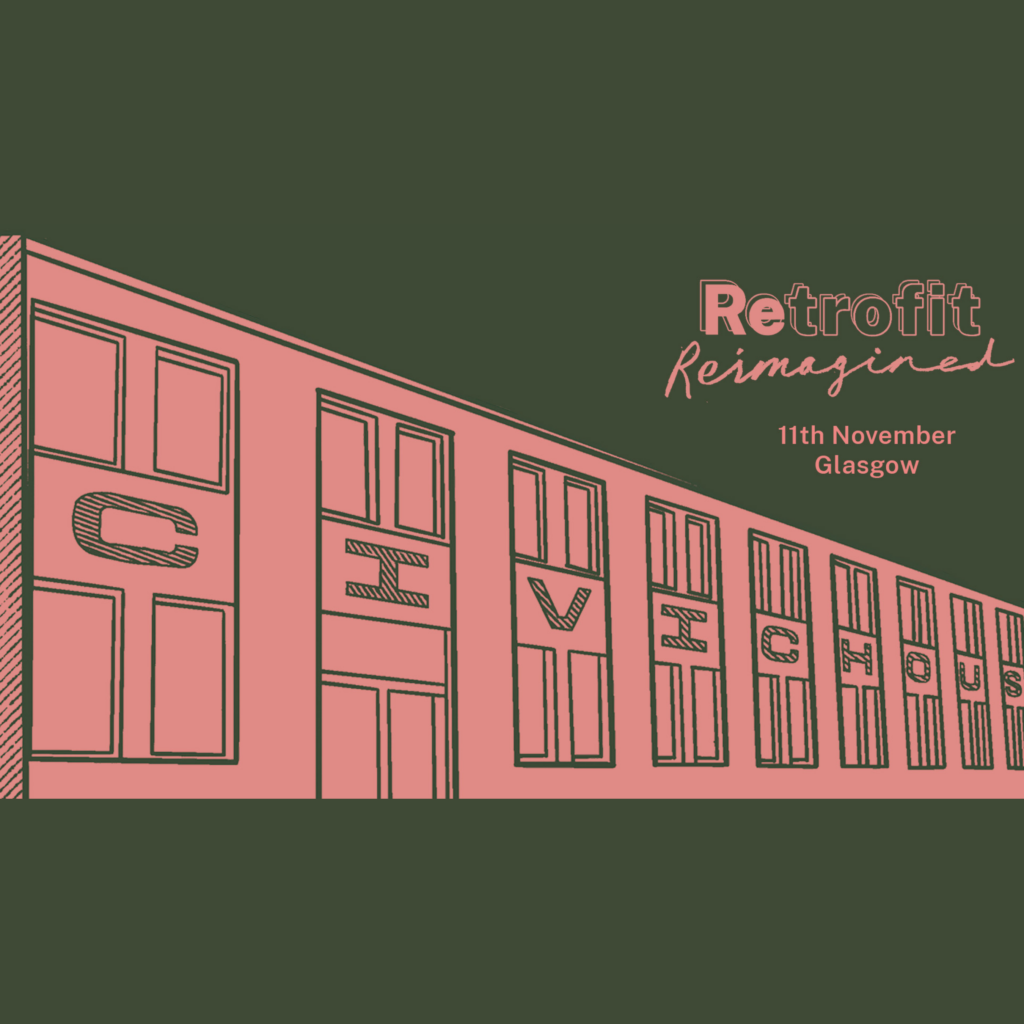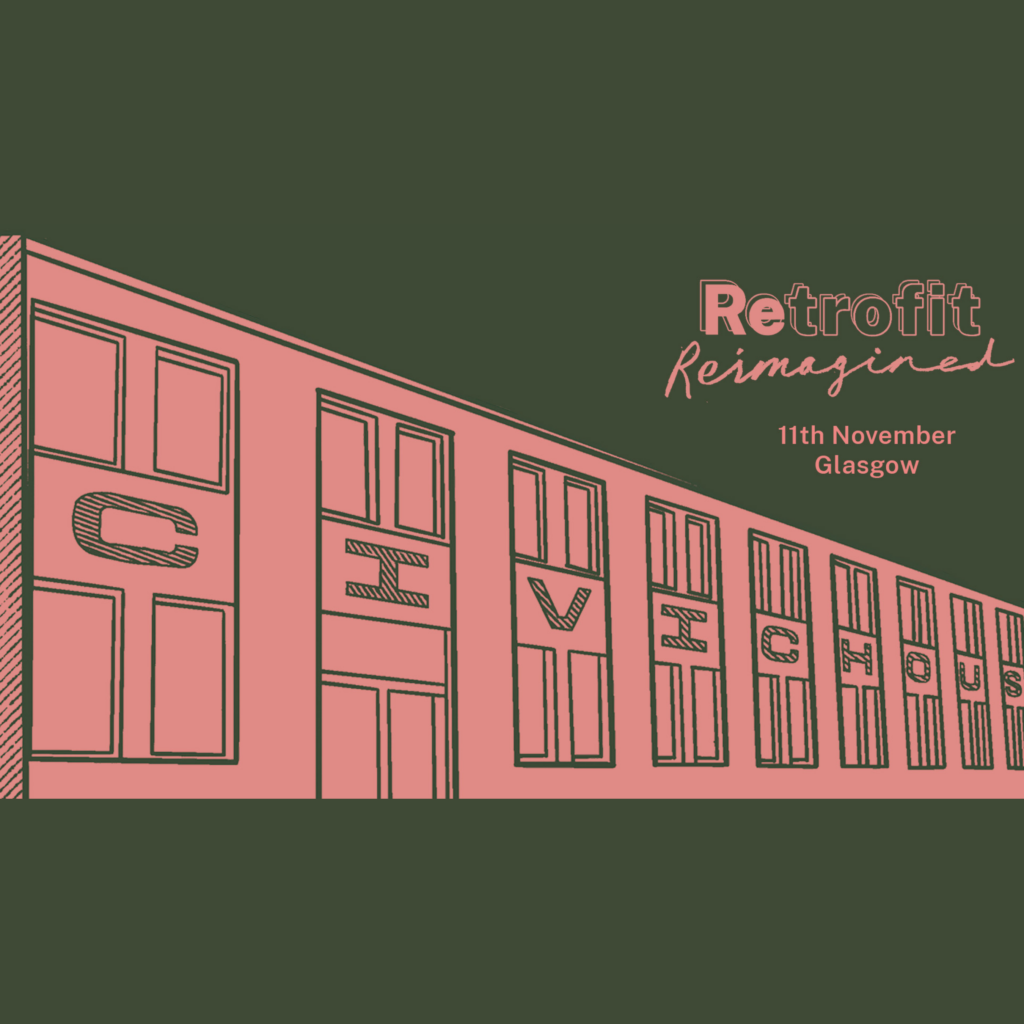 Retrofit Reimagined Glasgow
We're delighted to host this year's final Retrofit Reimagined 2023 event on Saturday 11th November.
Retrofit Reimagined is a community-focused day exploring retrofit at the neighbourhood scale in Glasgow with BE-ST, Anthropocene Architecture School and many more.
Scotland has a rich landscape of community organisation, innovation, and a deep connection to nature and the land. Join us as we explore and re-examine how we constitute our relationships with materials, land and each other.
The foundational questions that drive our collective demonstration, such as: What if the climate transition and retrofit of our homes and streets were designed, owned and governed by the people who live there? remain firmly on the table, and we believe there are many, many more people that need to be in the room in order to get to the heart of them.
Featuring speaker panels, hands-on workshops, exhibitions and more, expect a big celebration to close out the day, with a full programme to follow soon.
About Retrofit Reimagined
Retrofit Reimagined 2023 is a festival season running from 7th September — 11th November 2023 bringing together gatherings across the country. From practical, immersive learning from practitioners, to big picture, new public-civic settlement conversations, we invite you to join us across many communities of place and practice, with activated sites around the UK
Hosted in partnership between ACAN, Anthropocene Architecture School, BE-ST, CIVIC SQUARE, Dark Matter Labs, Home Energy Action Lab (HEAL), WeCanMake and Zero Carbon House, as a collective we are aiming to converge some of the most inspiring and impactful work on retrofit, with many different sectors, practices and ideas continuing to come together to form new combinations.
We think it is both true that we can speak about the transformation of how we live with one another and the planet at a scale currently never done before, and be immersed in the pioneers, demonstrating in small and big ways, tomorrow, today. Whether you're thinking about the foundations of the next economy, or putting it into practice in the smallest most immediate ways in your neighbourhood, this Retrofit Reimagined 2023 festival season will have something for you to share and something for you to learn, and we're so excited to welcome you.
For further context visit bit.ly/RetrofitReimagined23