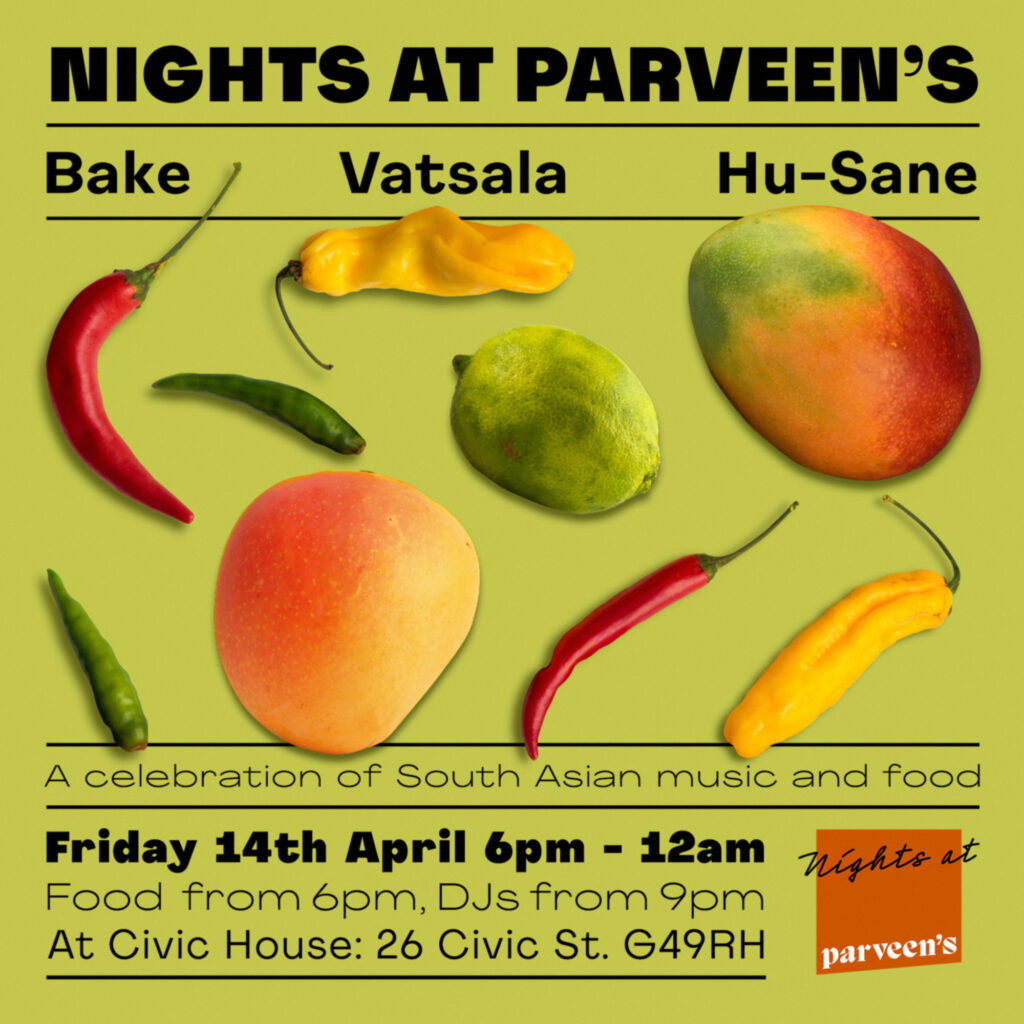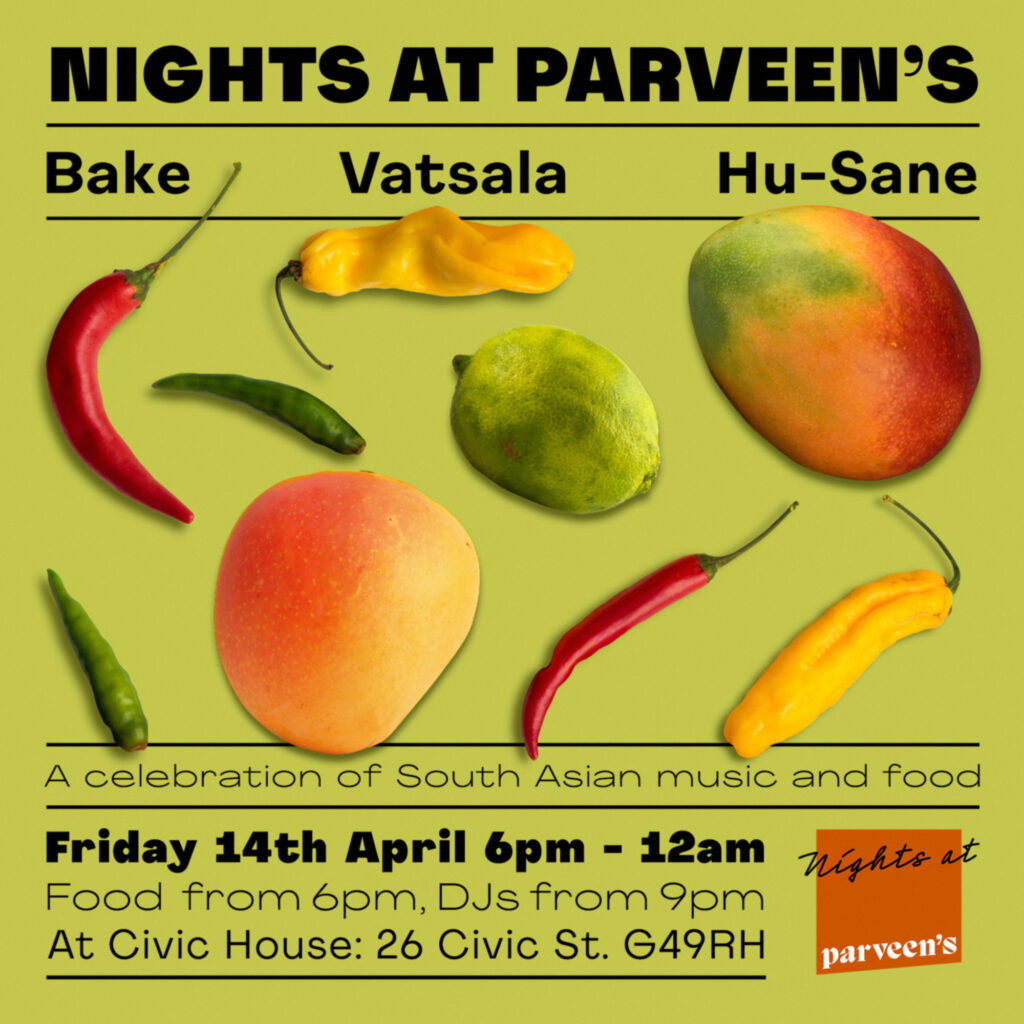 Nights at Parveen's — April 14th
Join us for the second installment of Parveen's monthly dinner clubs at Civic House on Friday 14th April. This time round we will be having more of a party. Parveen's have a selection of Glasgow's both emerging and established South Asian DJ's playing after we serve up some Pakistani style party food.
Food will be served in a relaxed communal dining setting from 6.30pm till 8:30pm. See the sample menu to get an idea of what you will be eating. Only 40 spots available for the food – so book fast. *Food tickets now sold out*
From 9pm we will have local Govanhill resident Hu-Sane starting off the night, followed by Vatsala who is part of the Daytimers Collective in London and previously a Glaswegian. Last but certainly not least we have Bake gracing us with his presence on the decks. Dont miss this celebration of all things South Asian!
Drinks will be served by the lovely bar team at Civic House
We can't wait!
TICKETS (party only)
Tickets are £10 per person.
These tickets include entry to the canteen from 9pm till 1am
TICKETS (food + party)
Tickets are £25 per person
These tickets include dinner + entry to the see djs.
Please note that all tables are communal and each table will seat around 6 to 8 people. You may be seated with others depending on the size of your booking
Please let us know in advance if you need to cancel so we can fill your spot to reduce the impact for us and reduce food wastage.
DIETARY REQUIREMENTS
All food will be free from animal products
Please let us know of any allergens or dietary requirements by emailing moolimango@gmail.com
Sample menu
Crispy okra bhel puri
Lahori kebab rolls with pickles + chilli yoghurt
Gram flour chips with curry leaf mayo
Cardamom kulfi