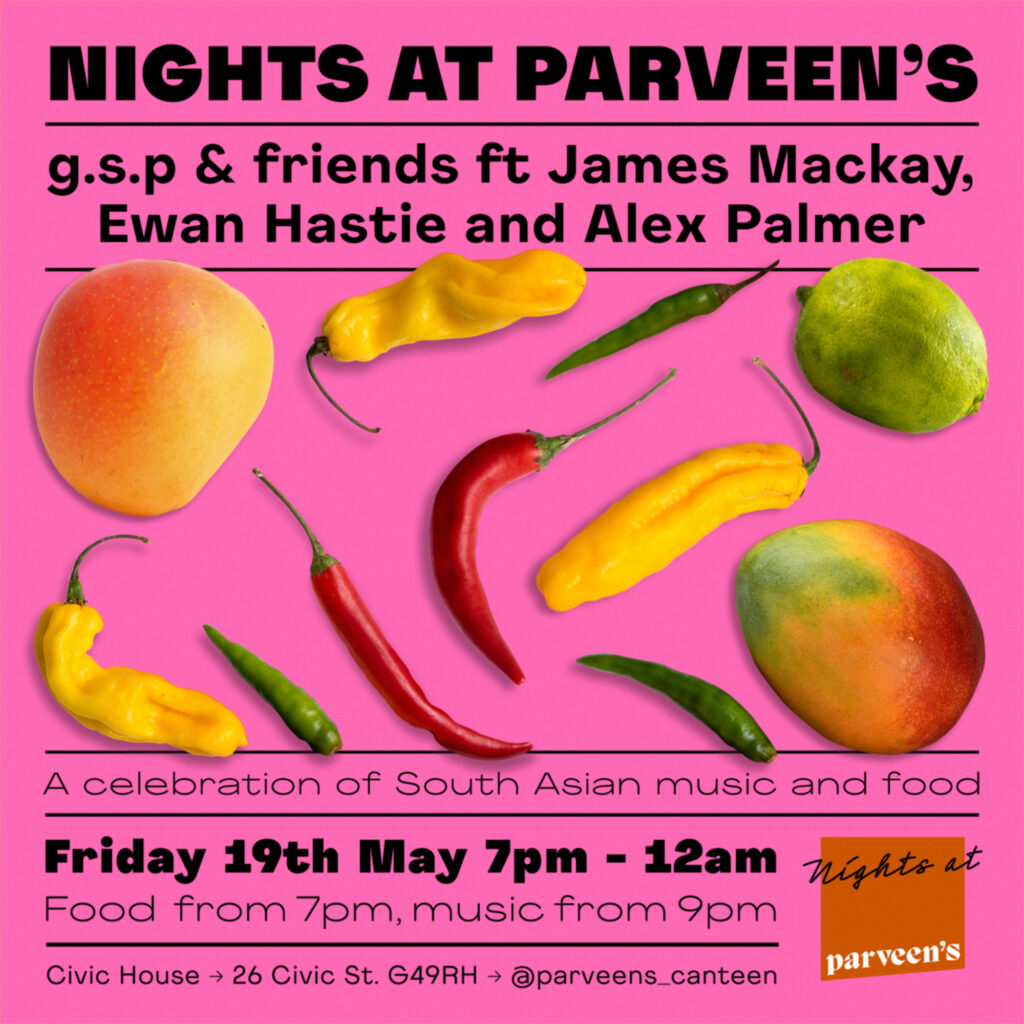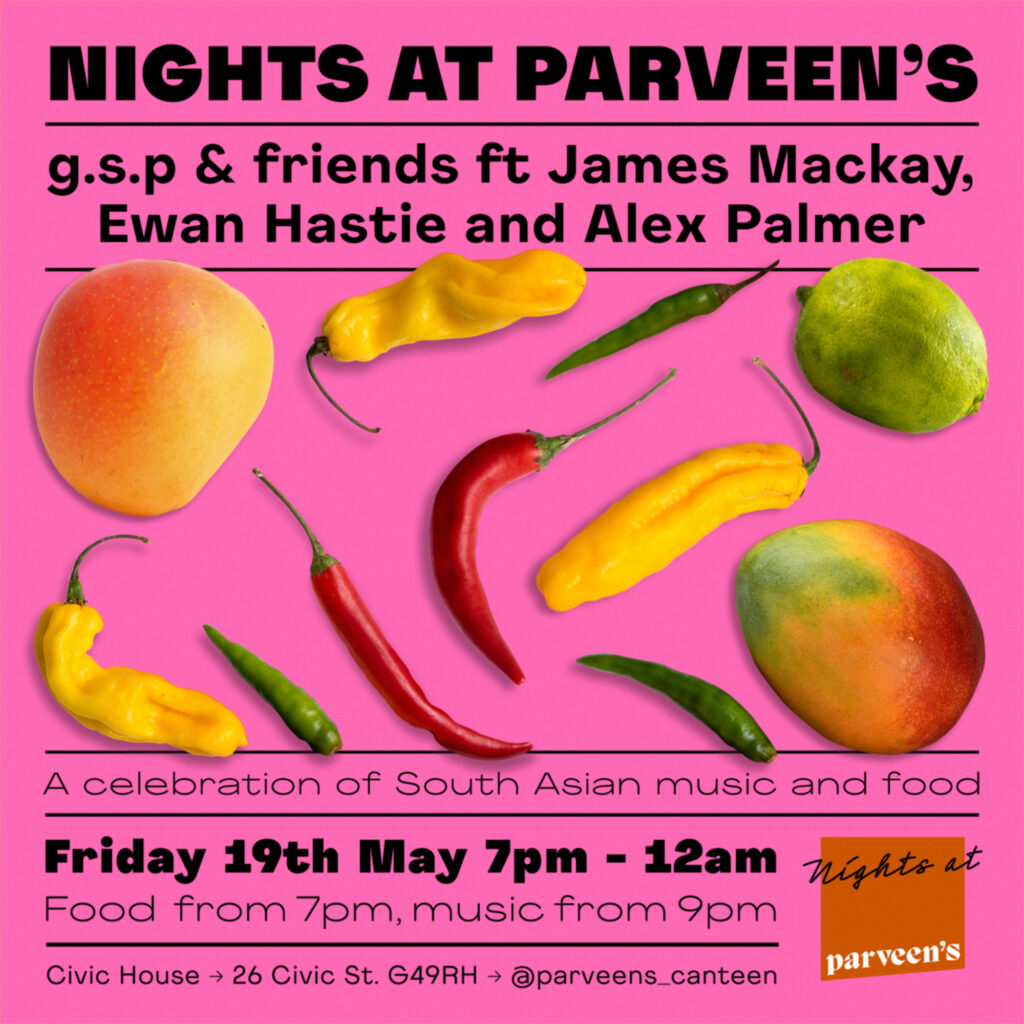 Nights at Parveen's – May 19th
Join Parveen's for the third monthly dinner club at Civic House on Friday 19th May where they will be cooking their first summer menu.
Food will be served in a relaxed communal dining setting from 7pm till 9pm. See a sample menu below to get an idea of what you will be eating. Only 50 spots available for the food – so book fast.
From 9.30pm we will have Gyan Singh Panesar a.k.a G.S.P, a Glasgow born multi instrumentalist, specialising in baritone saxophone. He will be performing alongside James Mackay, Ewan Hastie and Alex Palmer. It's going to be special!
Drinks will be served by the lovely bar team at Civic House
We can't wait!
Get tickets HERE
______________________________
TICKETS (food + party)
Tickets are £35 per person
These tickets include dinner + live performance from G.S.P & friends
Please note that all tables are communal and each table will seat around 6 to 8 people. You may be seated with others depending on the size of your booking
Please let us know in advance if you need to cancel so we can fill your spot to reduce the impact for us and reduce food wastage.
TICKETS (party only)
Tickets are £5 per person.
These tickets include entry to the live performance (G.S.P & friends) from 9pm till 12am
DIETARY REQUIREMENTS
All food will be free from animal products
Please let us know of any allergens or dietary requirements by emailing moolimango@gmail.com
SAMPLE MENU
Charred corn bhel puri
Confit aubergine biryani, beetroot raita + coconut chutney
Bombay potatoes w mango salsa
Roast strawberry + fennel kulfi w pistachio shortbread