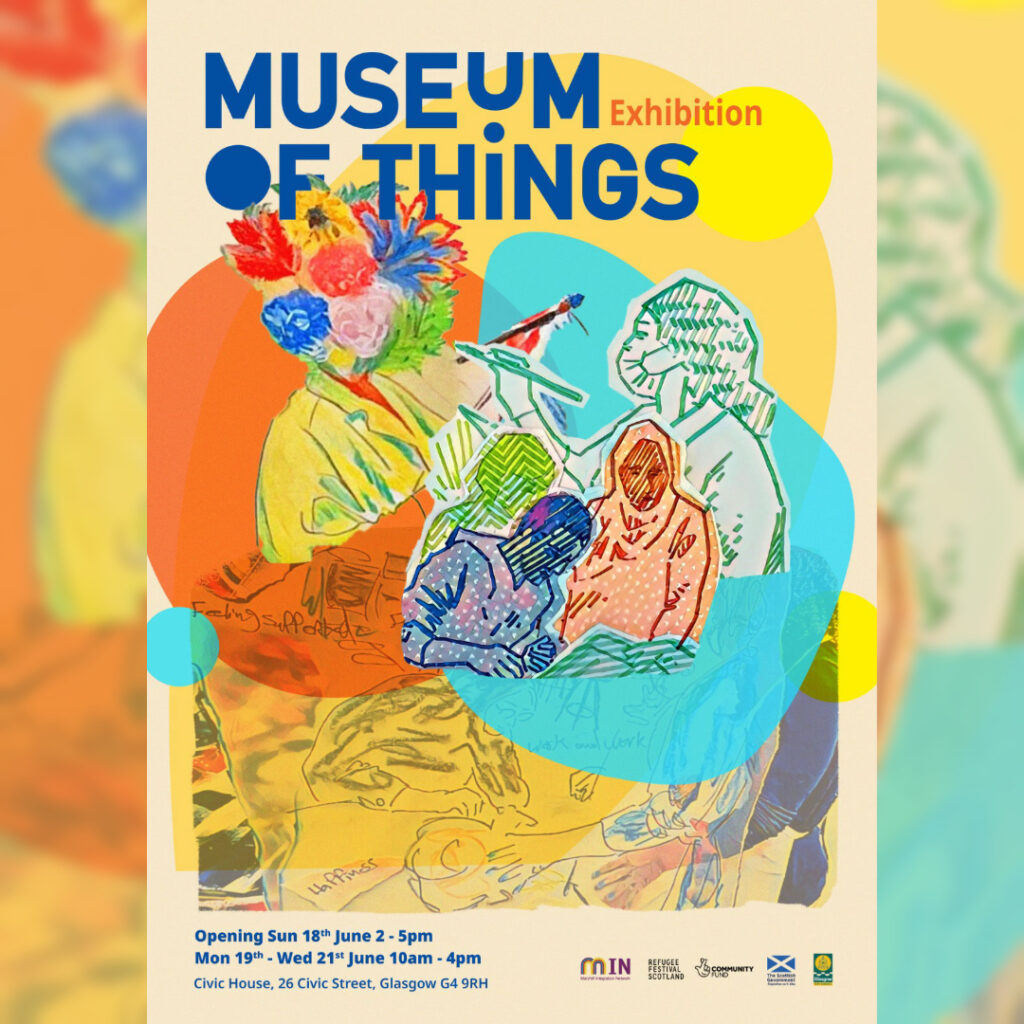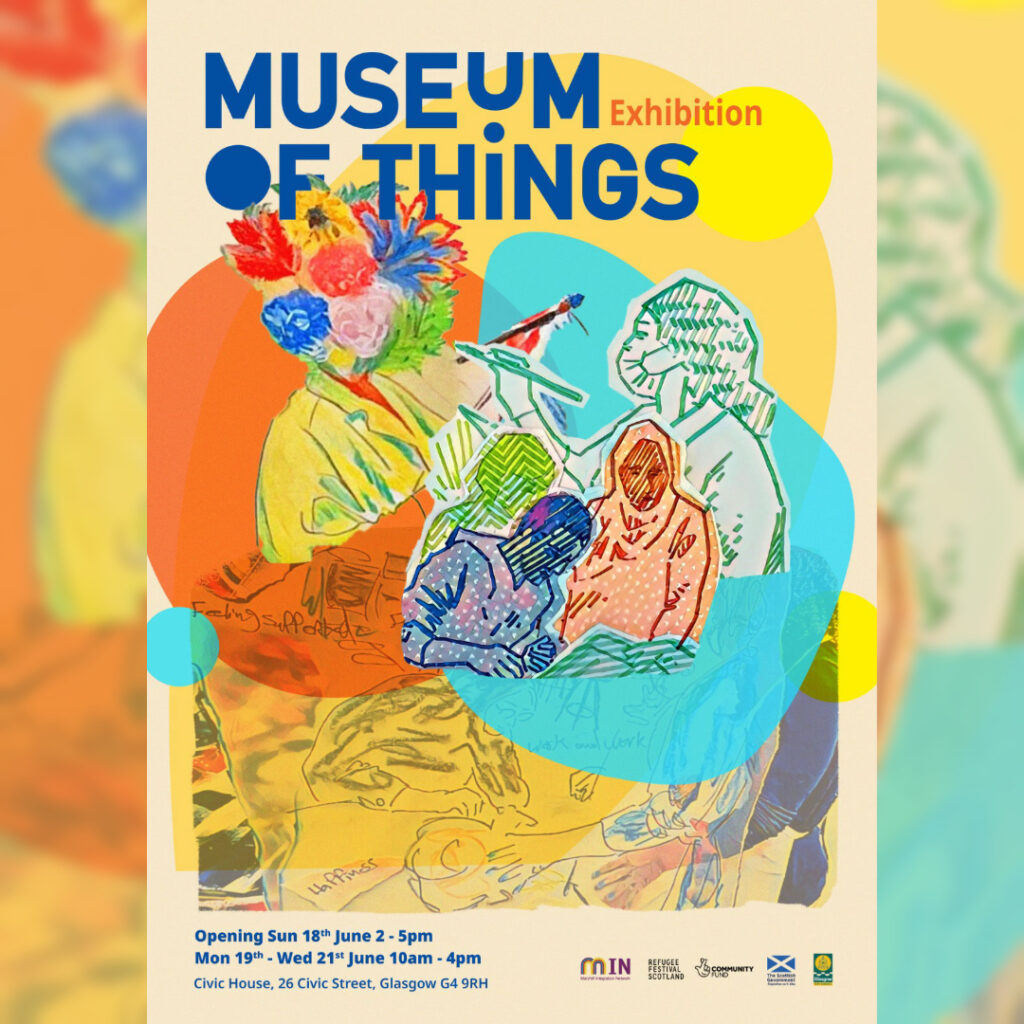 Exhibition: The Museum of Things
We are very excited to be hosting an Art Exhibition by The Museum of Things at Civic House, hosted by Maryhill Integration Network for Scottish Refugee Week.
Facilitated by artists Paria Goodarzi and Mousa AlNana, the Museum of Things art group's weekly creative sessions offer participants a unique opportunity to explore a variety of artistic techniques, including drawing, painting, sculpture, ceramics, design, photography, and collage.
To inspire their work, the group also visit galleries and museums, and the resulting artwork reflects the participants' diverse backgrounds and cultures. Come and experience the eclectic and versatile styles of these talented artists, who hail from countries such as Egypt, Iraq, Iran, Nigeria, Pakistan, Sudan, Ukraine, and Yemen. Hosted by MIN, this exhibition is a must-see event for art enthusiasts and anyone who appreciates the power of creativity to connect people from different walks of life.
Exhibition Opening – Sunday 18th June 12-5pm.
Exhibition open – Mon 19th – Wed 21st June, 10am – 4pm.
This is FREE to attend, please register your interest for the Exhibition Opening via the following link HERE