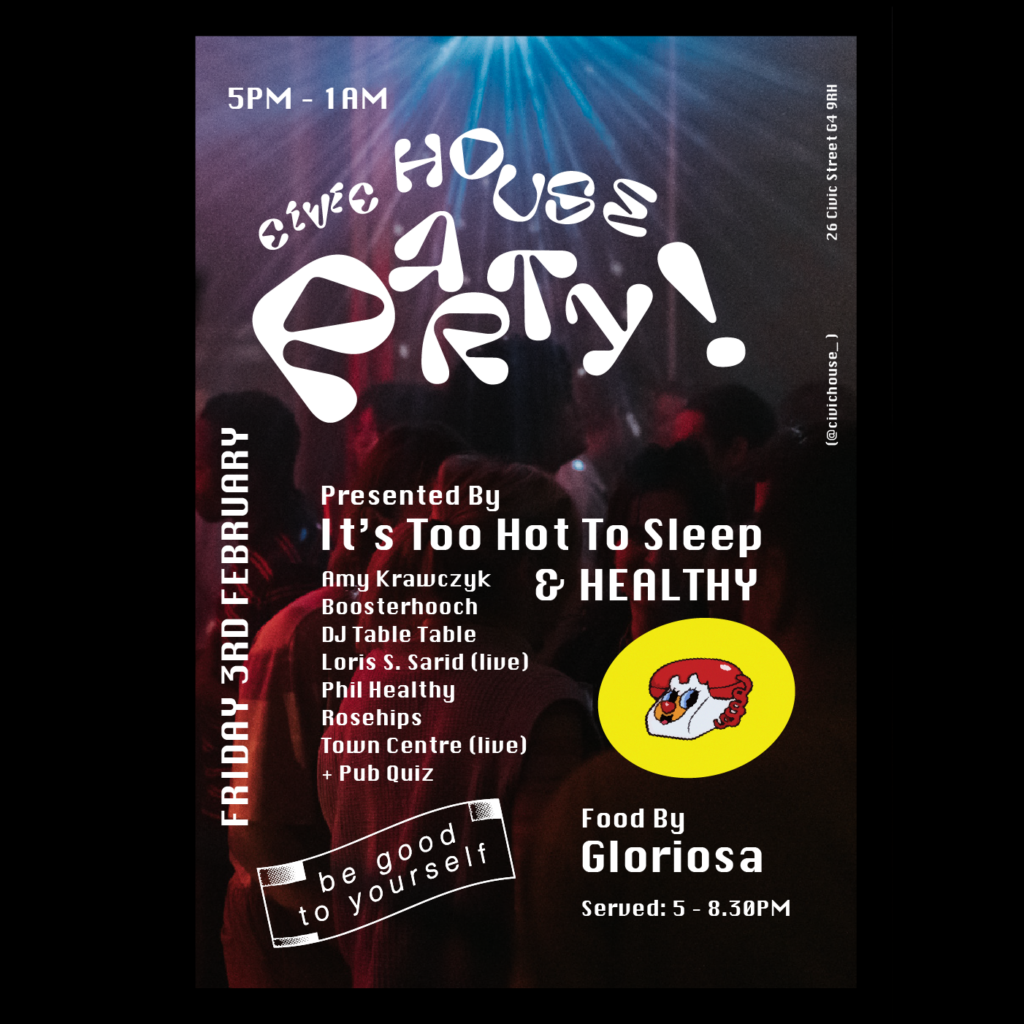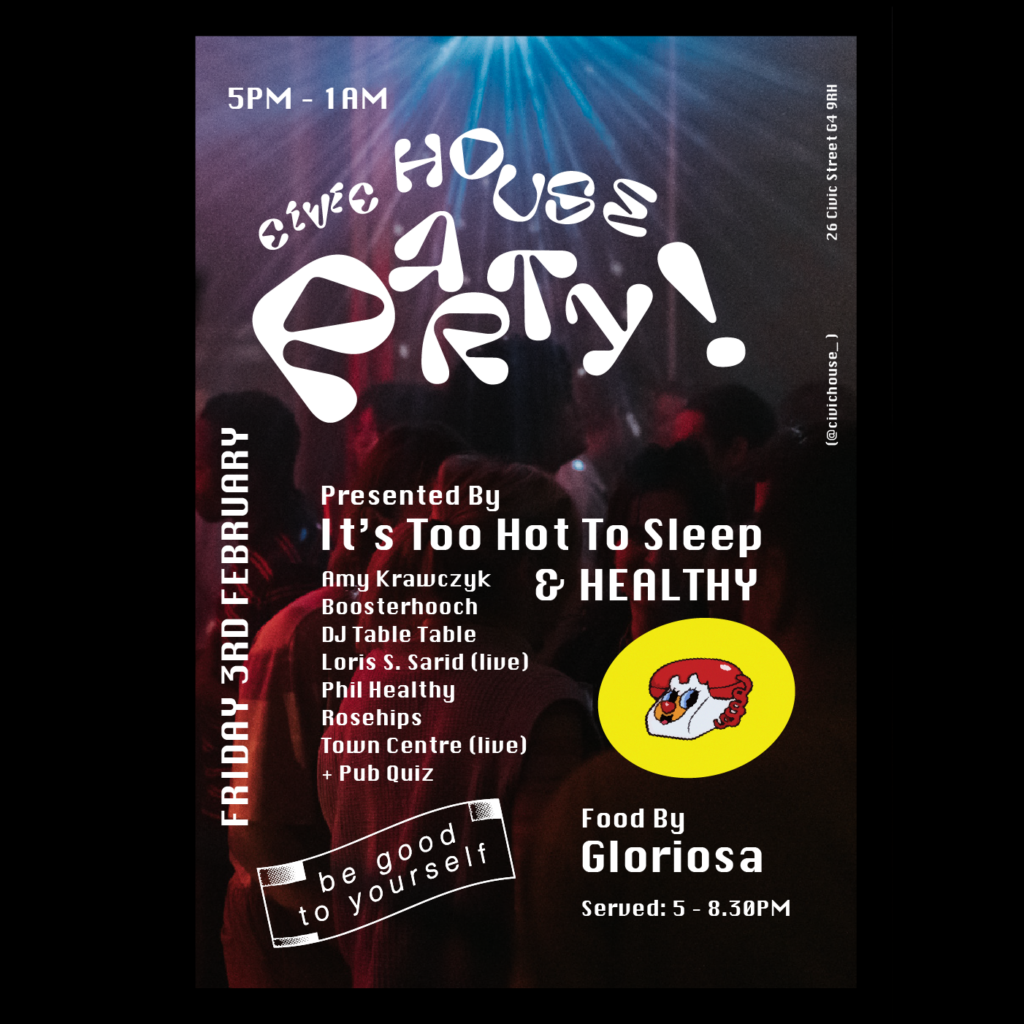 Civic House Party: Healthy + It's too hot to sleep + Gloriosa
A monthly Friday party to celebrate Glasgow's music and food culture. Across the canteen, bar and venue of Civic House we create a house party atmosphere – intimate, social, and informal. A place to connect over dinner, drinks, performances, DJs, and dancing.
Each edition we invite taste makers who have made an impact building communities around food and music in the city to encourage cross-over between different scenes and cultures.
The format is consistent, with drinks and food from 5pm – served simple 'canteen-style' until it runs out. Performances and DJs start from 8pm. It's free before 8:30pm, £6 after (no tickets – pay on the door). We clear tables from 9pm to create the dance floor – lights down, tunes up – and party until 1am.
It can get busy – so come down early!
---
Music
This month's music is curated by Healthy and It's too hot to sleep!
For our first House Party of 2023 it's a triple header – with music curated by Healthy AND It's too hot to sleep, and food from Gloriosa (but more on them later!)
Healthy are no strangers to a House Party after they took the reins for our first ever one back in September, and this time they're partnering up with It's too hot to sleep.
This trio of Amy, Han, and Rose blossomed from Subcity Radio heroes to Glasgow legends and their It's too hot to sleep parties at the Art School encapsulated the cosy-bar-gig-to-house-party transformation that we love to see at Civic House.
You really don't want to be missing this one!
LIVE
Loris S. Sarid
Town Centre
+ a pub quiz!
DJs
Amy Krawczyk
Boosterhooch
DJ Table Table
Phil Healthy
Rosehips
---
Food
More on the offerings from Gloriosa nearer the time!
Food is served from 5pm-8:30pm, but remember we only cook 130 portions of food, which can sell out by 8pm. If you're hungry we suggest you get down early!
FREE entry before 8:30pm, £6 after on the door.