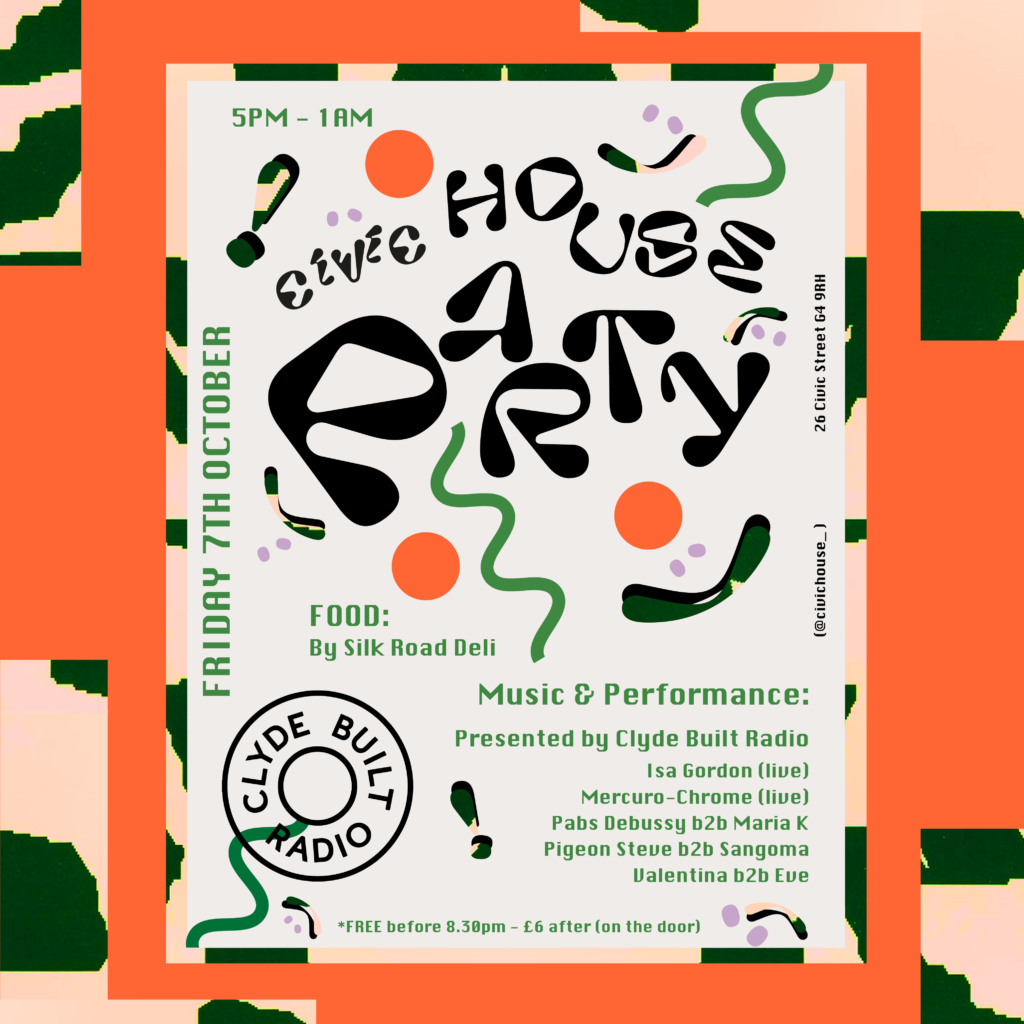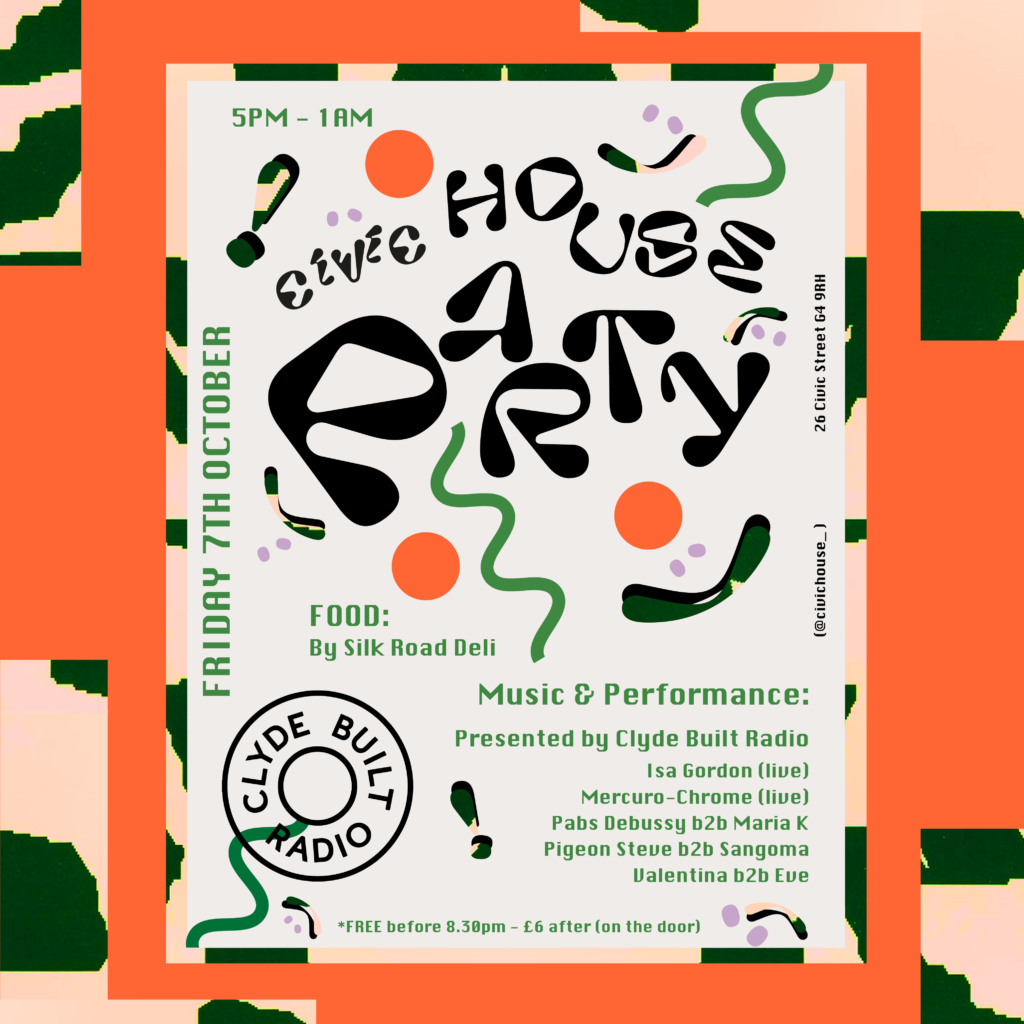 Civic House Party: Clyde Built Radio + Silk Road Deli
A monthly Friday party to celebrate Glasgow's music and food culture. Across the canteen, bar and venue of Civic House we create a house party atmosphere – intimate, social, and informal. A place to connect over dinner, drinks, performances, DJs, and dancing.
Each edition we invite taste makers who have made an impact building communities around food and music in the city to encourage cross-over between different scenes and cultures.
The format is consistent, with drinks and food from 5pm – served simple 'canteen-style' until it runs out. Performances and DJs start from 8pm. It's free before 8.30pm, £6 after (no tickets – pay on the door). We clear tables from 9pm to create the dance floor – lights down, tunes up – and party until 1am.
It can get busy – so come down early!
This month's music is curated by Clyde Built Radio. Since making the brave decision to start a new independent radio station, the team behind Clyde Built have seen their platform grow into a vibrant community for the city's music scene.
For this Civic House Party they're bringing together some of their favourite contributors, with live performances from Isa Gordon and Mercuro-Chrome complemented by DJ sets from Pabs Debussy B2B Maria K, Pigeon Steve B2B Sangoma, and Valentina B2B Eve.
As for the food on offer, Silk Road Deli is a unique restaurant project and neighbourhood dining room in the heart of the south side – focusing on community and contemporary cooking, with flavours from south east Asia to the eastern Mediterranean.
Embark on a voyage of discovery as Chef Tanya explores her family ties to the Indian state of Gujarat with a menu inspired by the region's festive food: Potato, aubergine, and fenugreek curry; Whole spice cabbage sambharo; Special wedding daal; and Basmati rice and cumin papad. All dishes will be served together in a bowl canteen-style for £8!
September's Civic House Party proved very popular, so get down early to avoid disappointment!
FREE ENTRY before 20:30, £6 after on the door