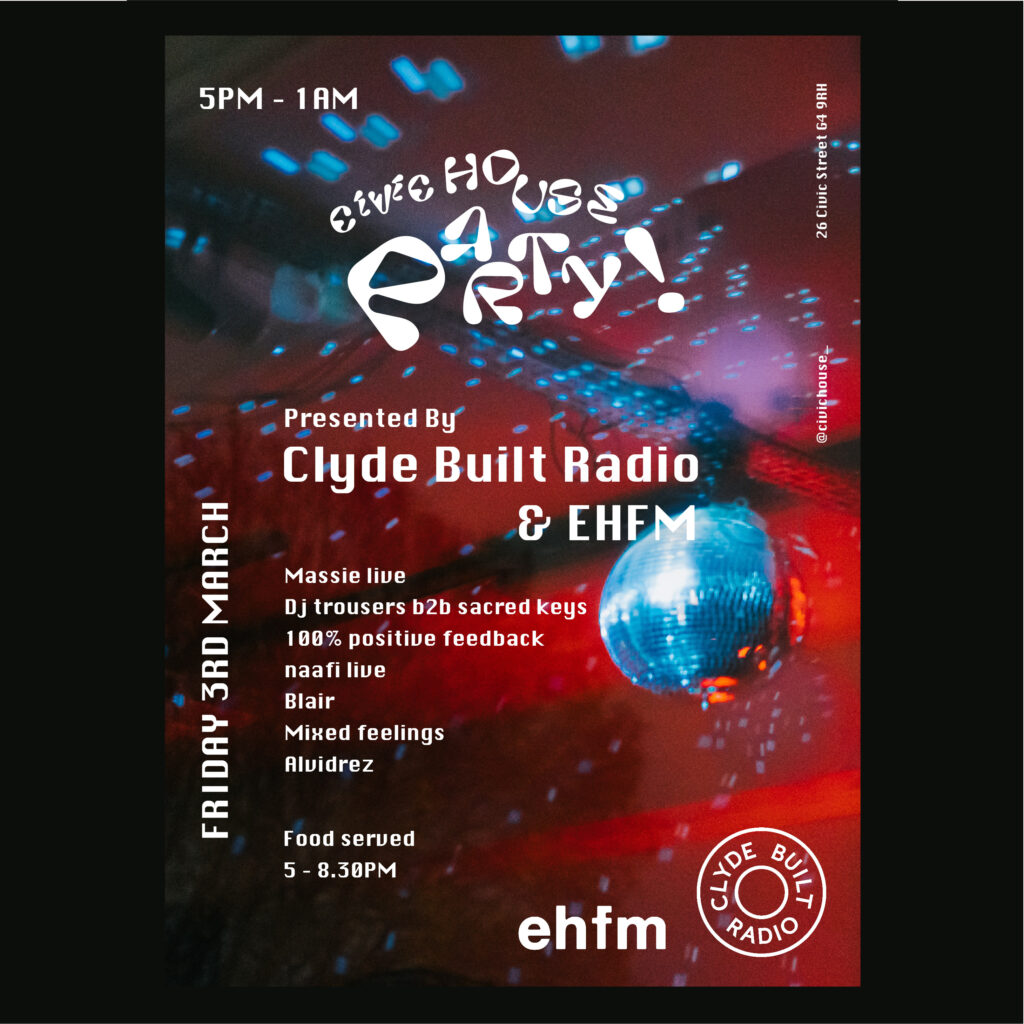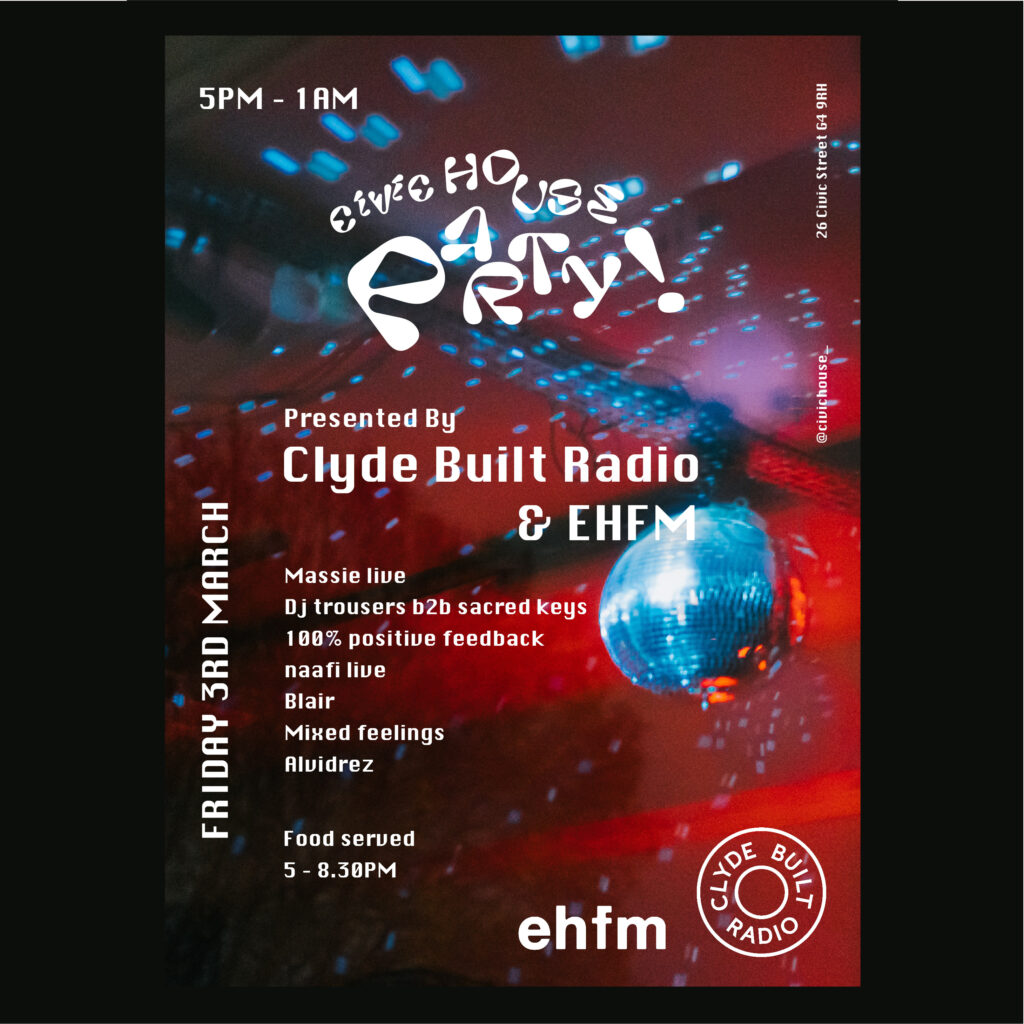 Civic House Party: Clyde Built Radio + EHFM
A monthly Friday party to celebrate Glasgow's music and food culture. Across the canteen, bar and venue of Civic House we create a house party atmosphere – intimate, social, and informal. A place to connect over dinner, drinks, performances, DJs, and dancing.
Each edition we invite taste makers who have made an impact building communities around food and music in the city to encourage cross-over between different scenes and cultures.
The format is consistent, with drinks and food from 5pm – served simple 'canteen-style' until it runs out. Performances and DJs start from 8pm. It's free before 8:30pm, £6 after (no tickets – pay on the door). We clear tables from 9pm to create the dance floor – lights down, tunes up – and party until 1am.
It can get busy – so come down early!
---
Music
After the success of their first House Party last year, we've invited the good folks over at Clyde Built Radio back for a second helping of dinner and dancing goodness!
From one community radio station to another, Edinburgh's EHFM will be along for the ride this time too – bringing a roster of contributors to match Clyde Built's Glaswegian posse for a real tale (and tracklist!) of two cities.
This will be another busy one, so get down early to avoid disappointment!
LIVE
Massie
Naafi
CBR DJs
100% Positive Feedback
Alvidrez
Blair
EHFM DJs
Mixed Feelings
DJ Trousers B2B Sacred Keys
Food
For the food at this Friday's House Party, we're delighted to be welcoming Mosob – authentic Ethiopian and Eritrean cuisine.
Sample menu for the evening includes:
ADES / MISIR – a lentil stew cooked with house spices
ALICHA – made with potatoes, carrots, and cabbage
INJERA – a sour fermented pancake-like flatbread with a slightly spongy texture, traditionally made of teff flour
Food is served from 5pm-8:30pm, but remember there will be a minimum of 150 portions of food, which can sell out by 8pm. If you're hungry we suggest you get down early!
FREE entry before 8:30pm, £6 after on the door.