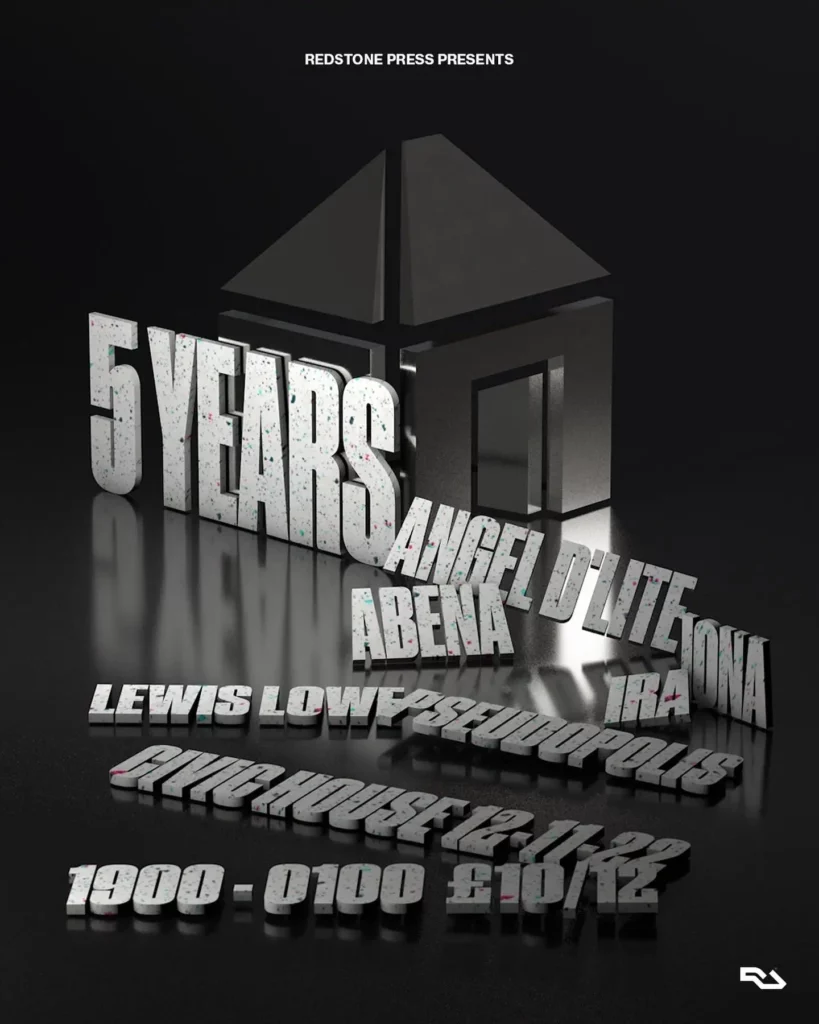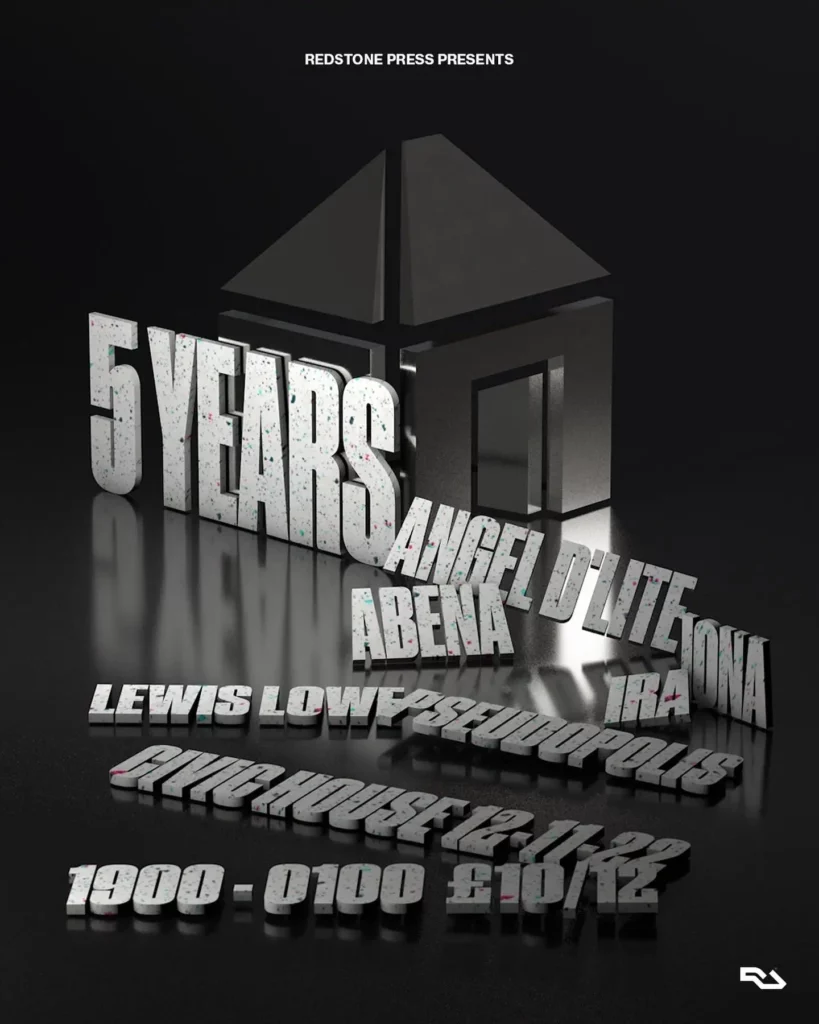 Redstone Press: 5th Birthday
Local record label Redstone Press are turning 5 and are throwing their birthday party at Civic House!
Label bosses Lewis Lowe & Pseudopolis have invited Angel D'lite, iona, Abena & Ira to join them in celebrating this ageing and have drafted in the weighty Bass Warrior Soundsystem to soundtrack things.
Here's what label head Lewis Lowe had to say:
"Don't think anyone really needs an excuse to party these days what with the world imploding but if there was a need then turning 5 is as good as any!
With that in mind and releasing our first record in November 2017 we thought we would head to Civic House in Glasgow on November 12th. Civic House was where we initially wanted to host parties in the city during 2020 but were scuppered by COVID so it feels very right to be back.
A well known search engine told us that a typical 5 year old shows signs of "tricky emotions, independence, friendships and social play, plenty of talk, improved physical coordination". We hope to be able to bring some of that improved coordination to the dancefloor.
We'll have some label bits to give away to the keenest (first) attendees so make sure to get down on the whistle!"
7pm-1am – handful of £10 earlybirds then £12 tickets online & OTD