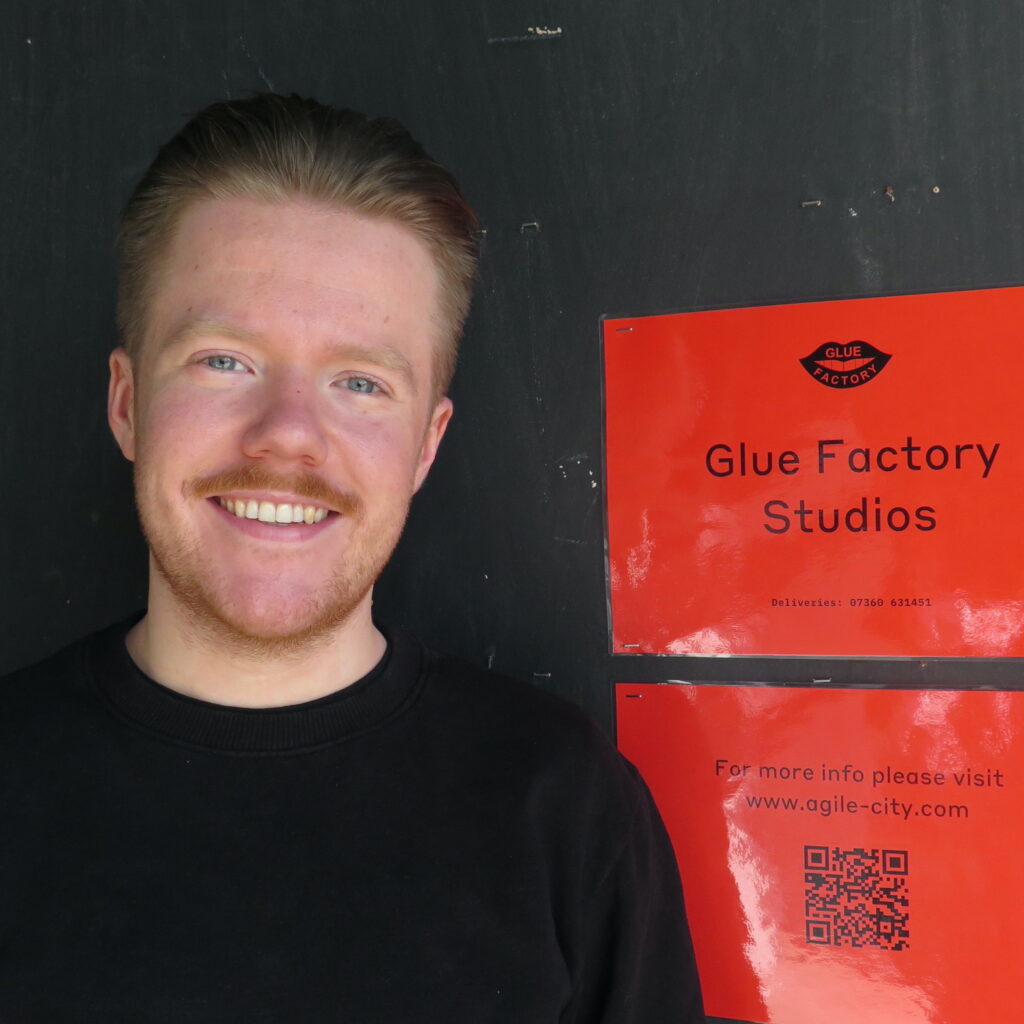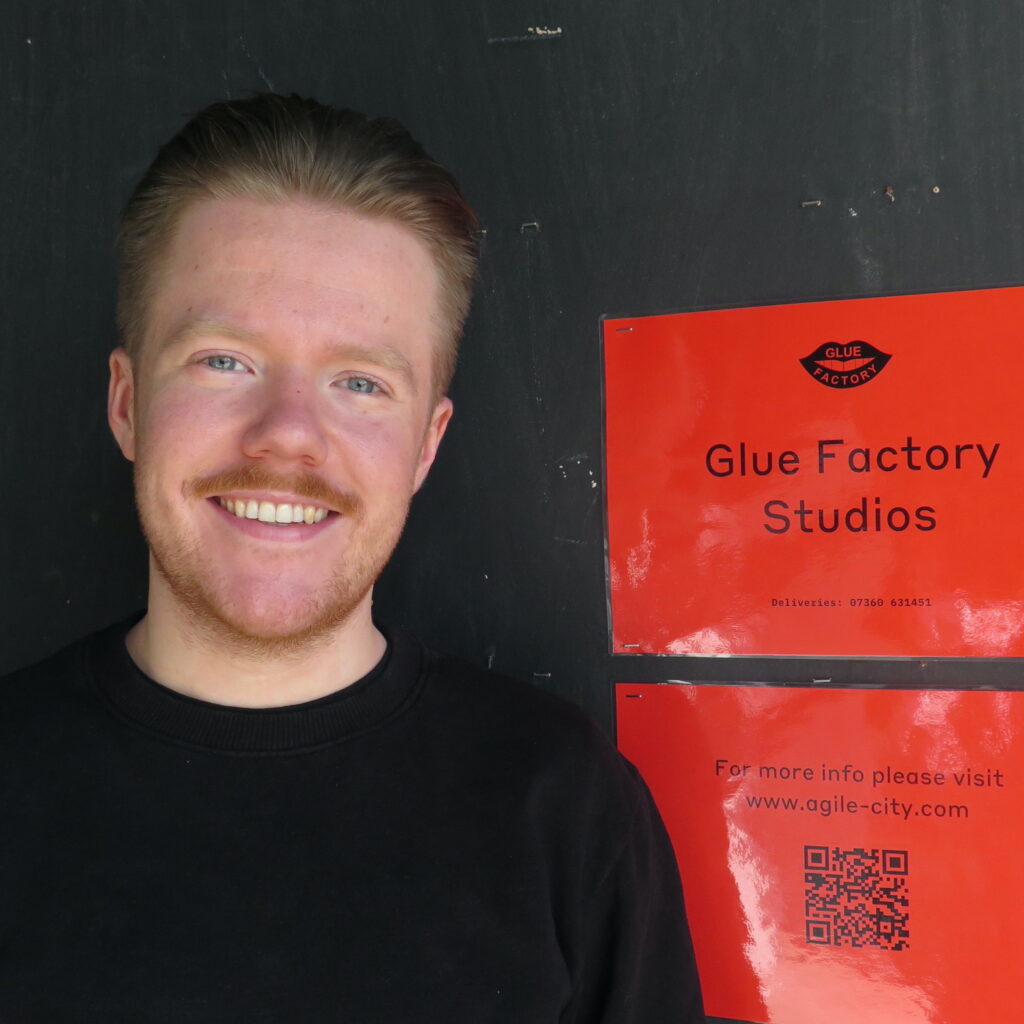 Studio and Production Spaces by GCAS Intern Fraser Whiting
In recent months, Agile City CIC and Parveen's Canteen have hired three new colleagues from the Graduate Career Advantage Scotland (GCAS). GCAS is a program that provides funding and support for recent graduates. "As part of the Scottish Government's Young Person's Guarantee, we aim to bridge the gap between employers and talented graduates: helping to ease the transition into valuable work experience. We break down barriers by supporting employers of all sectors and sizes, making it possible for them to create new impactful opportunities for graduates while boosting Scotland's economy." The Glue Factory is delighted to use this funding to hire a new Studio Co-ordinator who will be helping to perfect the studio and production spaces in Glasgow's largest inner-city, acoustically treated Green screen and edit suite.
So let's catch up with the GSA graduate and GCAS intern, Fraser Whiting.
---
Can you tell us who you are and what you do?
I'm Fraser, the Studio Co-ordinator at the Glue Factory. I manage the set of artist studios and oversee the day to day running of the building. The Glue Factory is home to a specialist risograph print studio, filmmakers, artists, and a sound designer. With such a variety of studio holders, there is always something new to see and learn about. It feels like a cliche to say, but this variety keeps me on my toes and keeps my working week interesting. I'm currently finishing off the development of a set of production studios for Rachel Maclean, which includes Glasgow's largest inner-city green screen studio.
What are the best bits about your job at the Glue Factory?
Watching and hearing about what our studio holders are up to. I feel privileged to see behind the scenes of our creative practitioners. It's especially cool to speak to them about what they are working on. They are always up to something interesting, whether that's fabrication or production.
What attracted you to apply to the Glue Factory?
I had recently graduated from the Glasgow School of Art and been working as a business to business salesperson for a large corporation. It felt like these two things were at odds with one another. It also felt like I was a very small cog in a big machine. I wanted to work within a smaller team of people, and do work which has tangible benefits to people that I can see. Through GCAS, I've been able to do just that.
I started working for Agile City as the Glue Factory Building Assistant roughly 6 months ago. For the past two months, though, I've been managing the studios and the general running of the building.
Can you tell us about what sorts of plans/projects are brewing in 2023?
I'm hoping by the end of 2023 we will have new studios developed. Then we'll be ready to receive new creative practitioners! In conjunction with this we will soon have a Glue Factory newsletter. It will shine a light on what our studio holders get up to and the types of studio and production spaces we have to offer in the Glue Factory.
Anything else you'd like to add?
I'm also an active committee member of the Glasgow Project Room – an exhibition and project space in Merchant City. We usually have a show once a month from a whole spectrum of creatives. These include performance nights, solo shows, international group shows, and installations. Follow us on social media to keep up to date with our events. Find us on Instagram: @glasgowprojectroom.