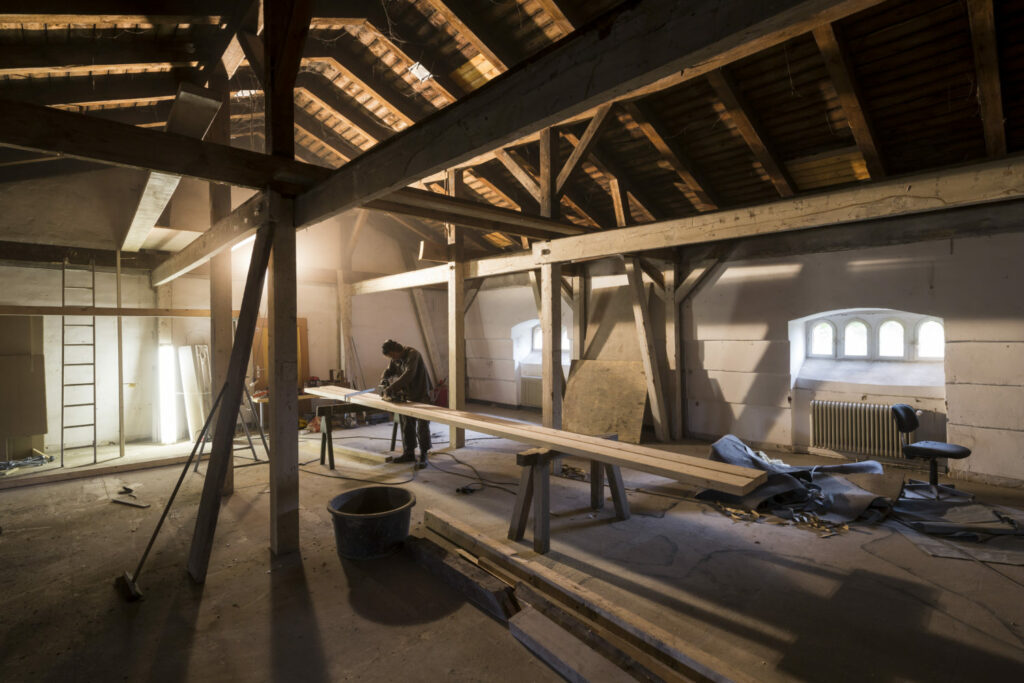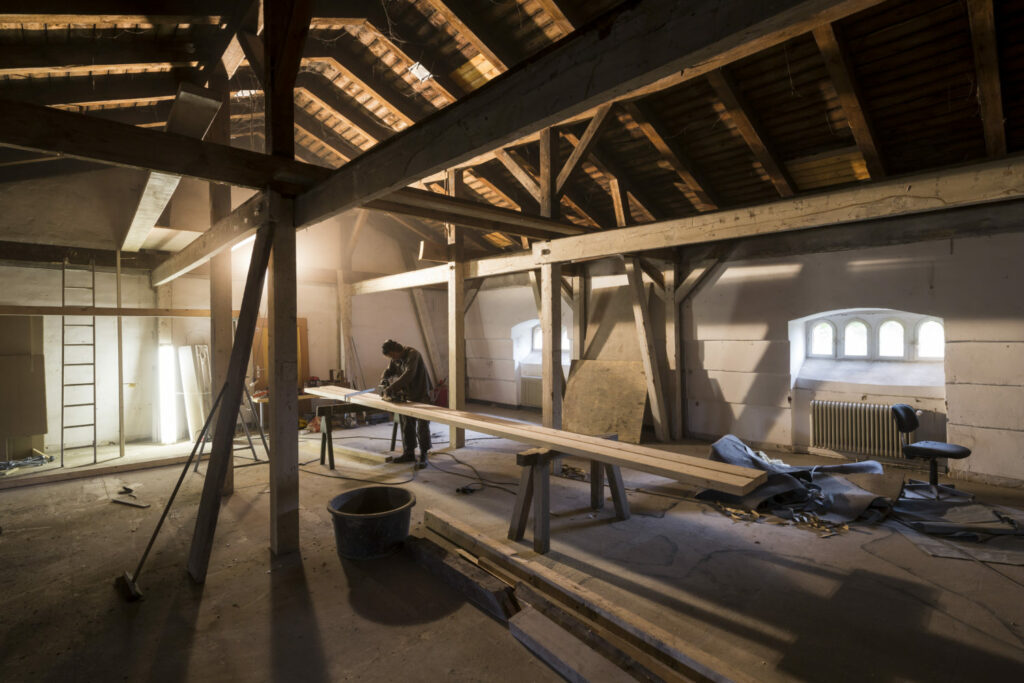 Interview: David Wibbeler
We first met David Wibbeler at the Creative Hubs Forum in Lisbon, where he spoke about FRAPPANT and Viktoria Kaserne – a former military complex in Hamburg that has been collectively purchased by members of the community to develop it into affordable work and event space.
We were keen to hear more about the logistics of this process and more detail about the project so asked David a few questions over email. Interview by Rob Morrison.
Rob Morrison: Could you give a quick overview of the project, and what stage you are at just now?
David Wibbeler: The Fux Cooperative (Fux eG) originated from a joint initiative of "Frappant e.V." and "Lux & Konsorten" in 2013. The uniting goal was the purchase of the Viktoria-Kaserne – 19th century military complex in Hamburg- Altona, where Frappant e.V. was already renting part of the building for its members since 2010. The aim was to turn the former police-barracks (established 1883) into affordable creative working and cultural space.
The decision to eventually buy [the building] through the linked foundation of a cooperative was developed in several workshops, the crucial goal was to ensure future certainty and autonomy. In February 2015, a purchase contract was signed with the city, directly afterwards the renovation began. As the building was vacant for several years, a lot of work was "saved" for the new house owners. Part of this work has to be done by externals, a lot of help is also provided by members of the cooperative and friendly craftsmen (and women).
The second huge part of the cooperatives work is to win new members and to rent as much space as possible to guarantee a constant money flow, to pay back bank-loans and cover wages.  Due to the ongoing refurbishing of the building only about 55% of space is currently rented. Also, as the project (Fux eG) is still very young, we still have to discuss and develop the way we want things to be done. As well as regular meetings of specialised working groups, there are periodic assemblies with all members of the cooperative. In these assemblies, important choices are brought to a vote, each member having one vote.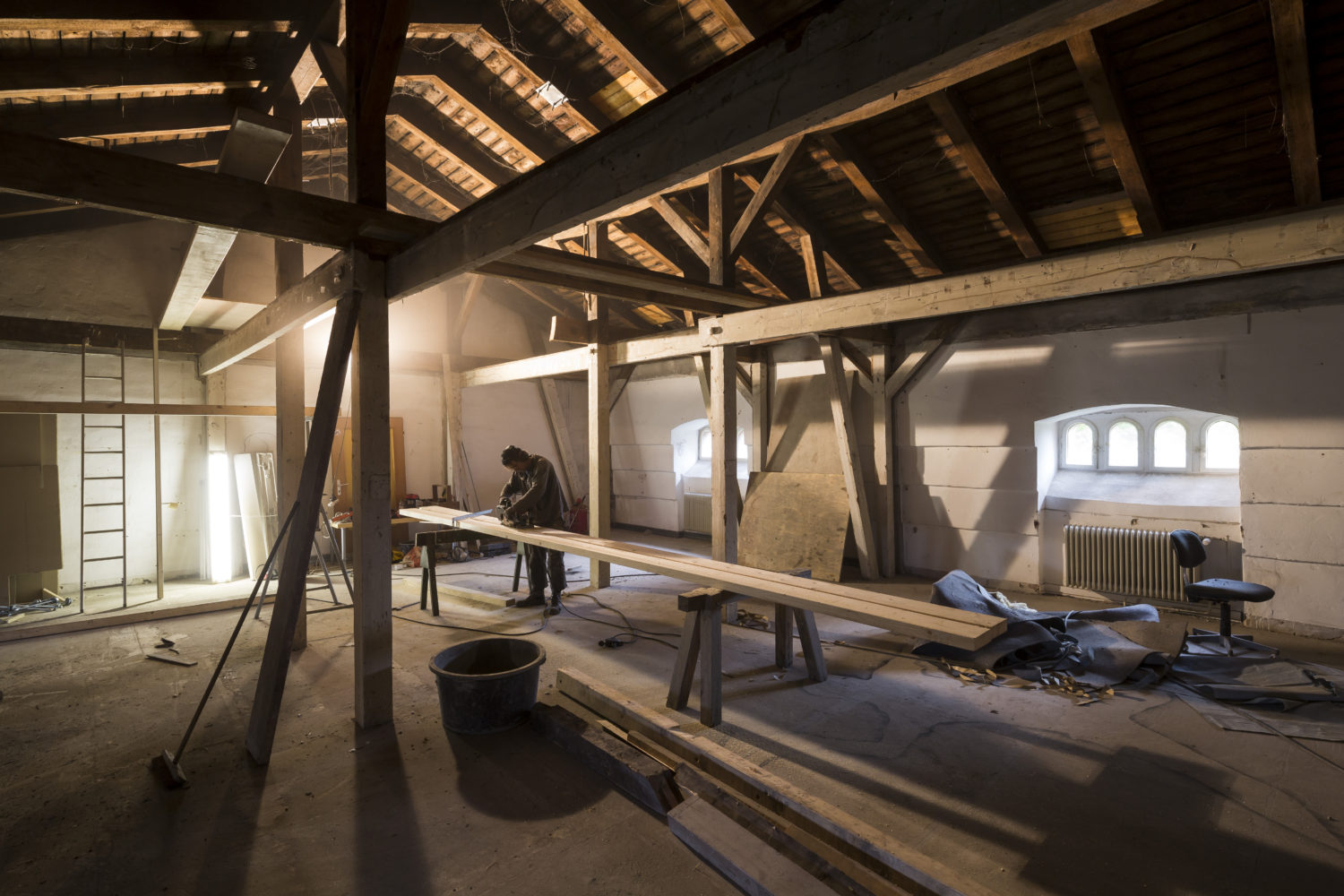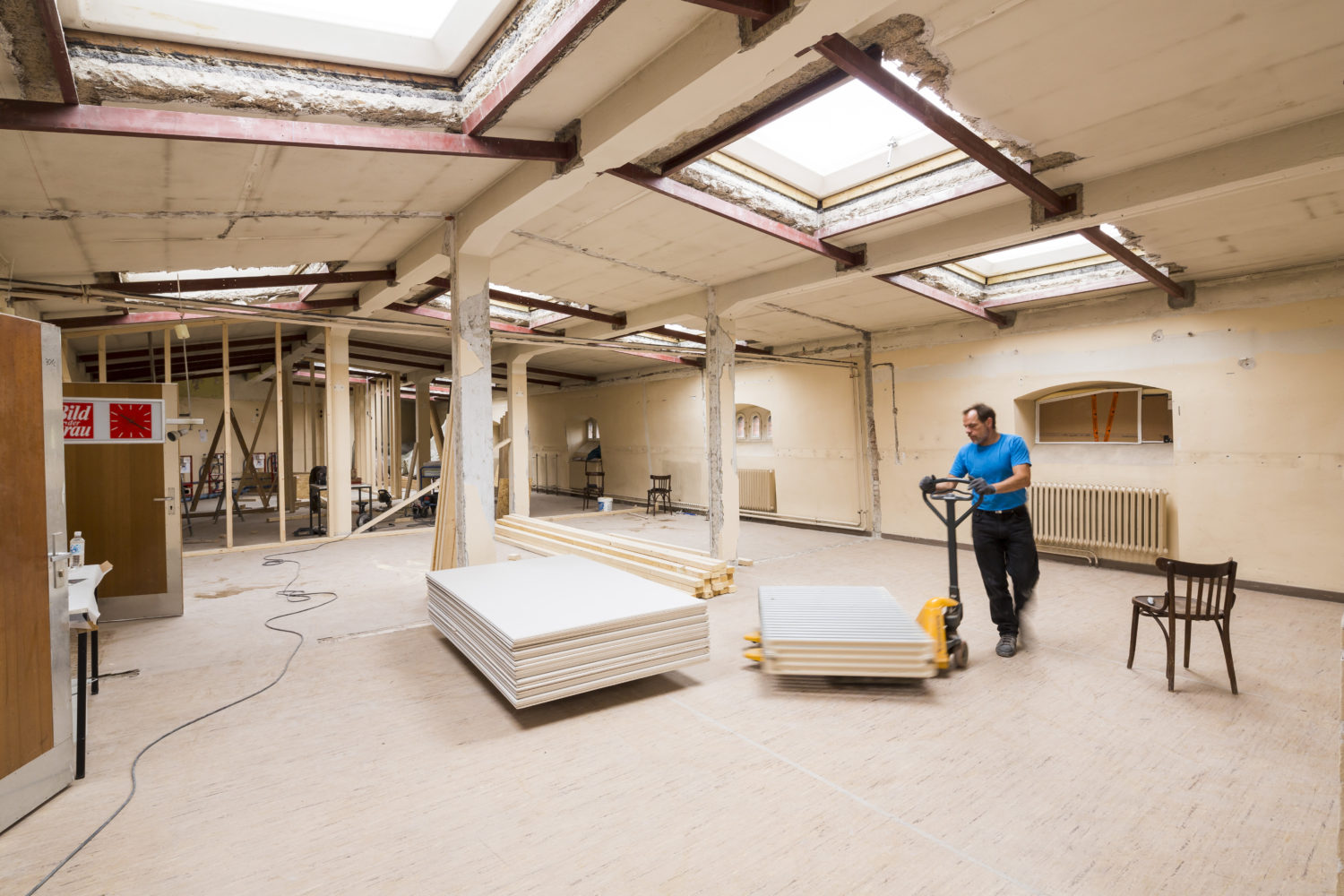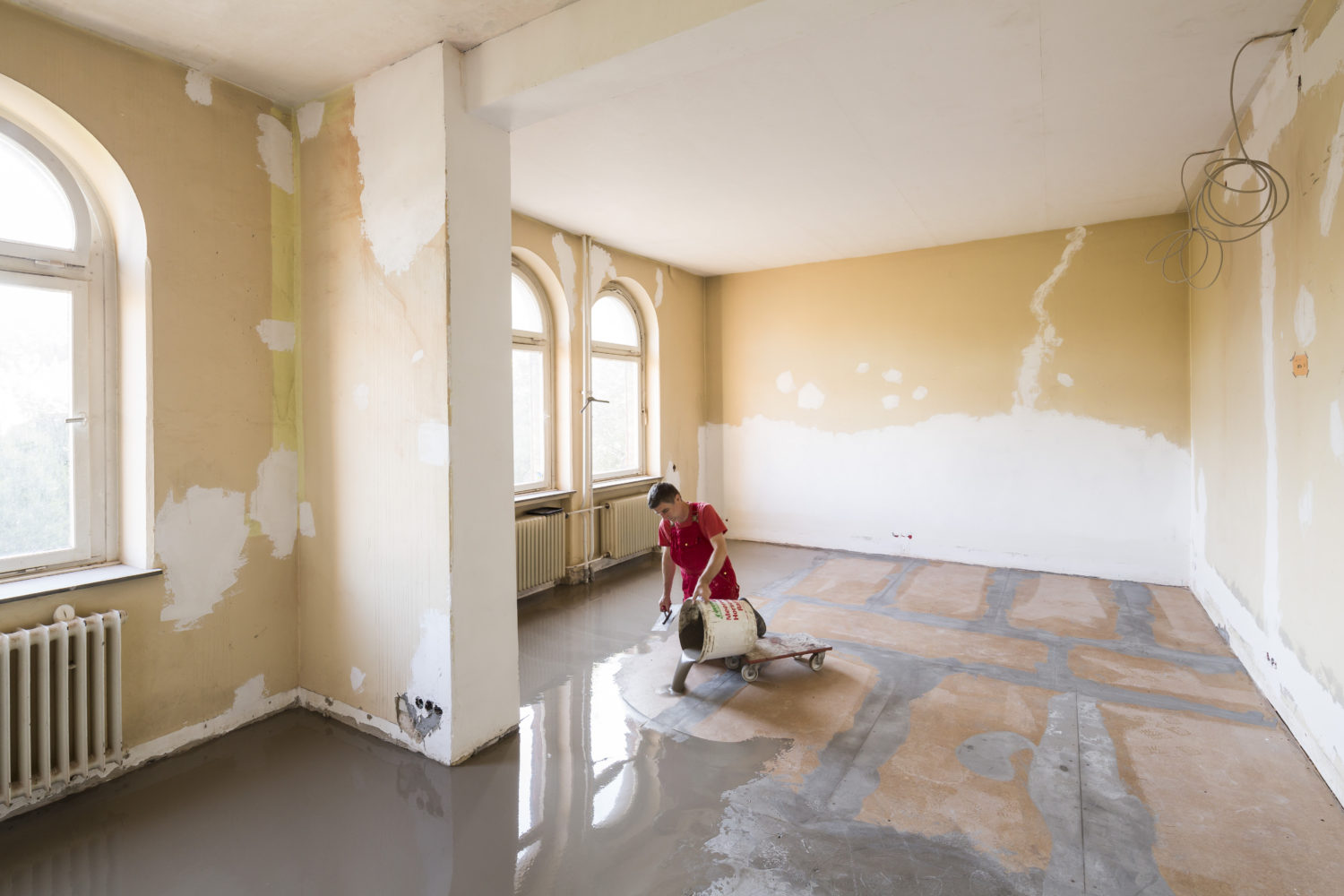 Photo credits: Jakob Börner
RM: How was Frappant initiated?
DW: "Frappant e.V." arose from a loose group of artists and designers, who found cheap workspace in an abandoned shopping arcade in Hamburg-Altona in 2005. After being forced to leave for the cities rehabilitation plans for the first time and moving into the nearby high-rise, the steadily growing collective founded the association "Frappant e.V.". On one hand, to be better organised inside the group (events, exhibitions, renting, funding,…), on the other to have a stronger position towards the cities interests.
Numerous exhibitions, performances and parties were realised by Frappant in the formerly vacant storeys of the 1950s high-rise. But this second home was also only temporary, as the city of hamburg sold the building to Swedish furniture giant IKEA. So, in 2010, we moved to the Viktoria-Kaserne, also located in Hamburg-Altona. Here, three years later, Frappant e.V. and fellows Lux & Konsorten opened a new chapter by founding the cooperative fux eG".
Photo credit: Rasande Tyskar
RM: What is definition of 'e.V'?
DW: "e.V." means "eingetragener Verein" (a registered association) which marks our non-profit legal status, whereas e.G., or "eingetragene Genossenschaft" is the label for approved and registered cooperatives. I understand that this is a bit confusing to many people; but Frappant e.V. is one (founding) member of Fux e.G.
RM: Has there been any challenges with having so many people involved financially? Is there anything you would have done differently in retrospect?
DW: Of course, this step from renting to owning has been a challenge.  The jump from just living from month to month, to investing, and not only money – also investing in ones professional future was not adopted easily by everyone. Like I said, it took us months of workshops and discussions over our future concept and not everyone was happy with the fact that we would buy the house. Some just did not have the money (€3000 in shares, which are to be payed off over 2 years) or did not want to take any kind of financial risk. Some did not want to be bound for such a long term (if you step out of the cooperative, your shares are not to be released until 2 years time, simply for stability reasons); and others just did not like the idea of letting the city out of its responsibility. For me personally, I always thought it would be a great deal to park a certain amount of money in this/our project to preserve it and secure affordable rents in a gentrification-endangered area.
A lot of other people think alike, as our waiting list suggests. We have two types of memberships: renting comrades and the investing comrades. The former invest to be able to rent workspace, the latter are just investing to support us, and for 2% interest. Others support us with direct loans and donations. At this point, we do not yet see any severe mistakes in our doing. It seems like everything is going more or less as planned, even if a lot of the process is learning by doing. The two hardest parts until now was the negotiation with the city and to get everybody who was involved with the project to identify with it even if they do not agree 100% with every decision made. We still believe in the grassroots democratic approach, but it is often a lot of work.Right now our focus is on convincing more people to invest in the project and to finish the refurbishment by the end of 2018.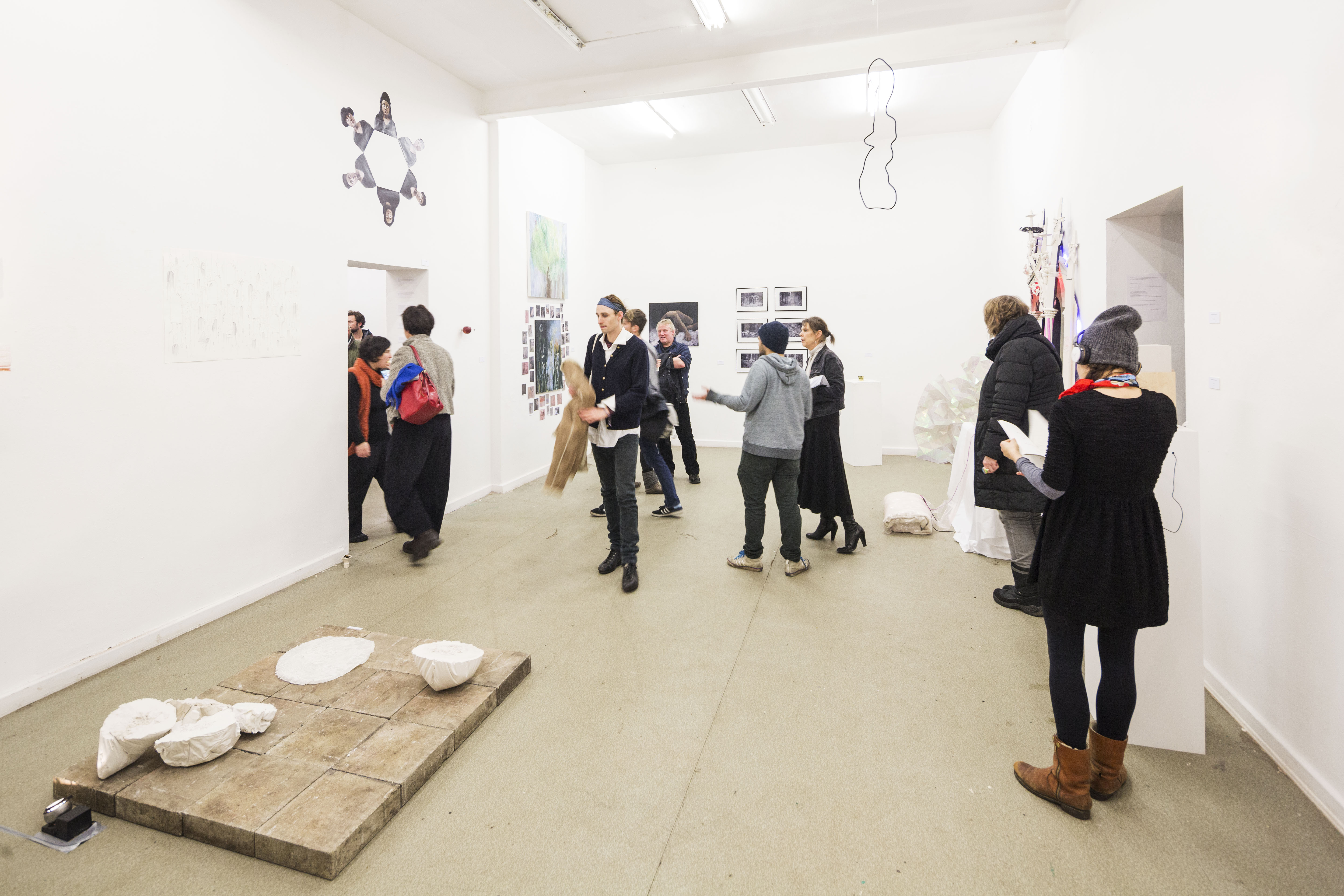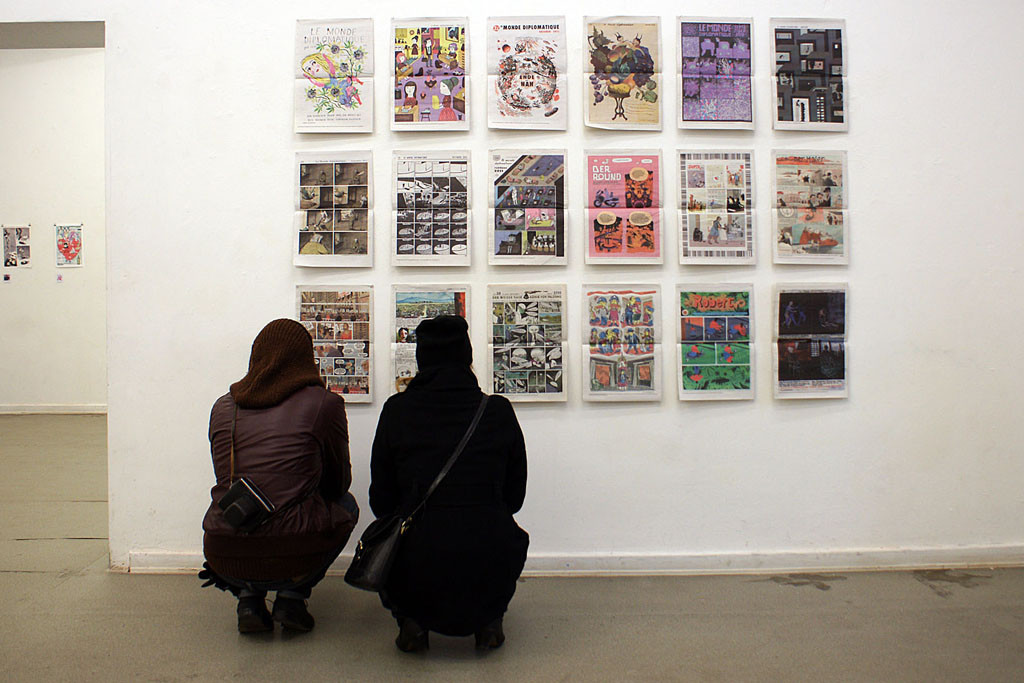 Photo credits: Frappant e.V.
RM: You mentioned your recent initiative to offer temporary space for refugees – could you give a little more information about this?
DW: Last winter we installed what we called a "safe harbour" for refugees passing through hamburg on their way to be distributed throughout the country. The project aimed at families, and especially pregnant women and those who just gave birth. Usually they arrived at Hamburgs Central Train station and had to sleep in cold tents or worse in the area around the station.
Many neighbours came to help and donate things for the guests, it was quite a success. Sadly, we could not continue the project for several reasons. Firstly, because the whole house turned gradually into a construction site and there was no more place left; secondly because the city decided it does not want third parties to be involved in the care of refugees so they cut the support (meaning they did eventually just not deliver the living containers they promised to put in our yard to continue our safe harbour). Another aspect is that we hired 8 refugees of the group "Lampedusa in Hamburg" to work with us on the refurbishment of the building, which proved to help a lot to integrate them socially. On the construction site they get to learn craft skills and make connections to external contractors who even asked to "borrow" some help and hopefully one day they can find a job with the skills they learned here. We even already could find flats for the majority of those young men which is a huge success.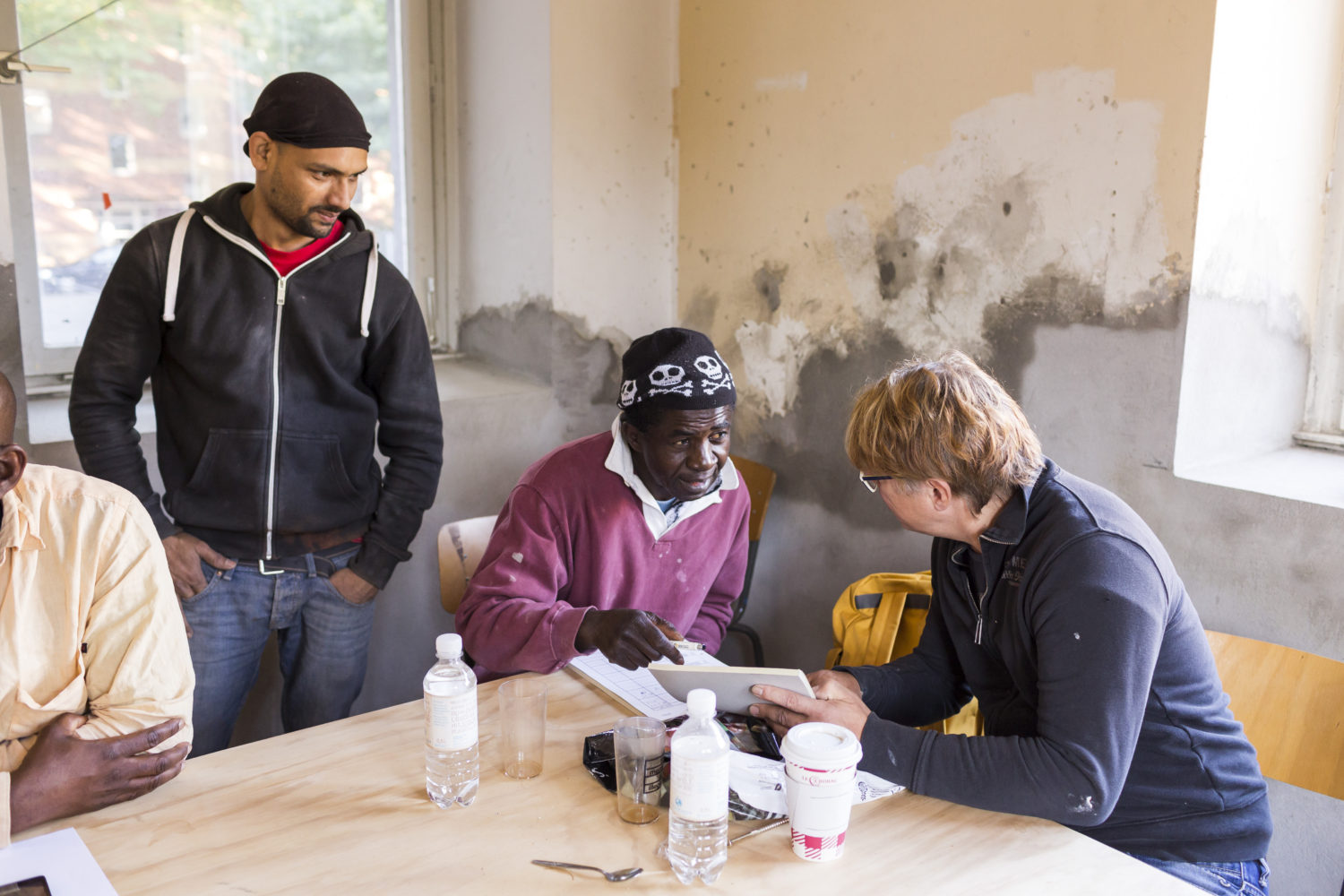 Photo credit: Jakob Börner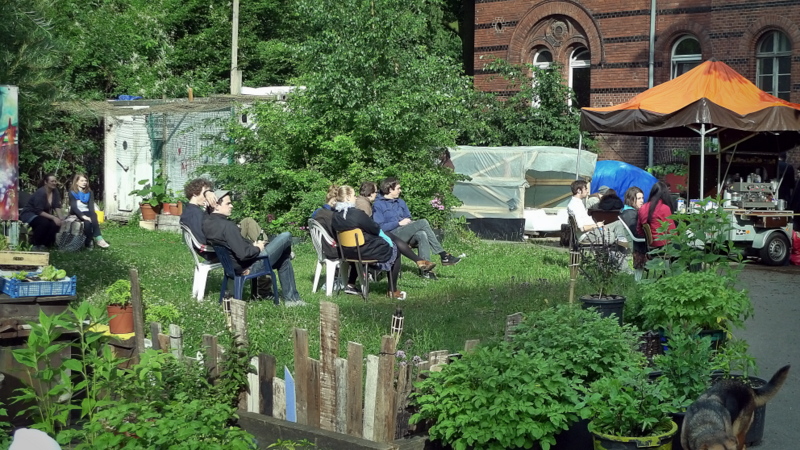 Photo credit: Frappant e.V.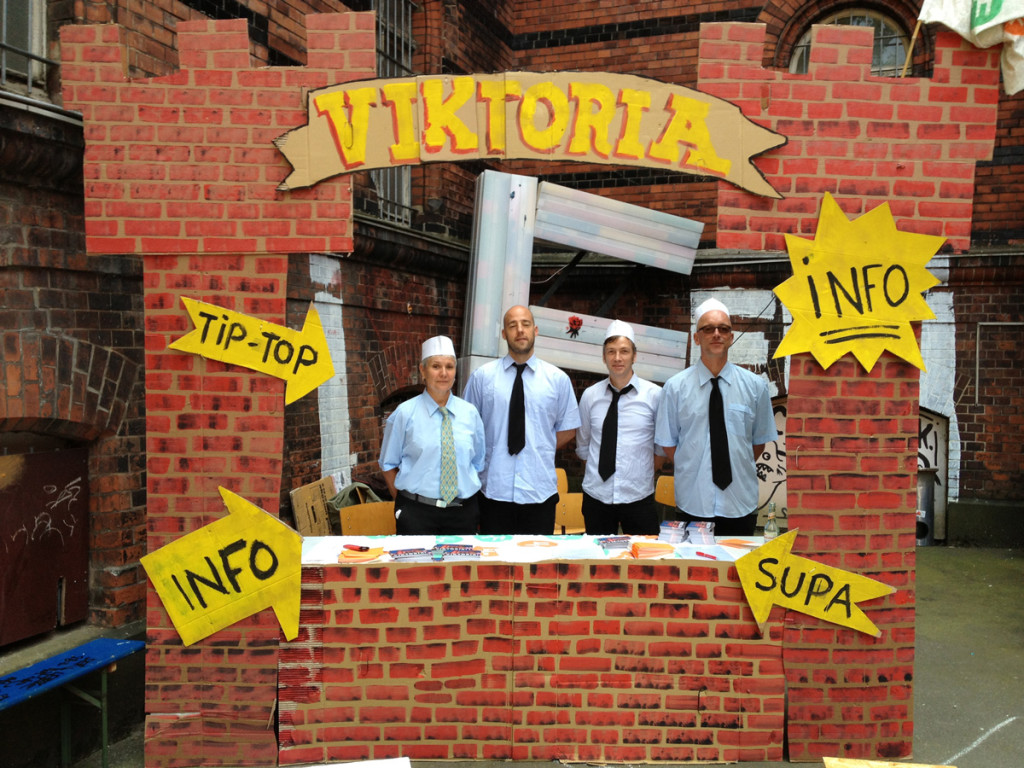 Photo credit: Frappant e.V.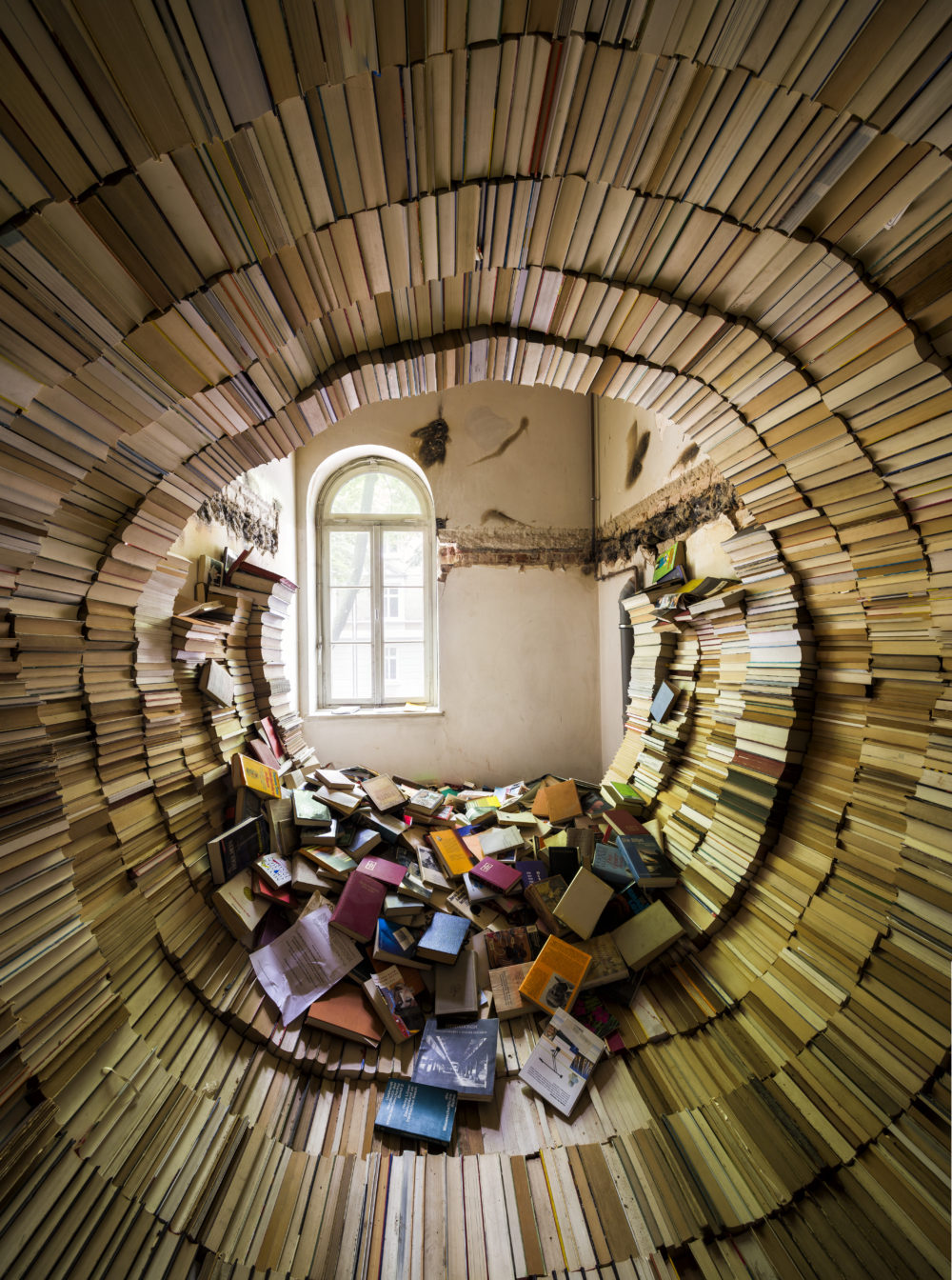 Photo credit: Jakob Börner