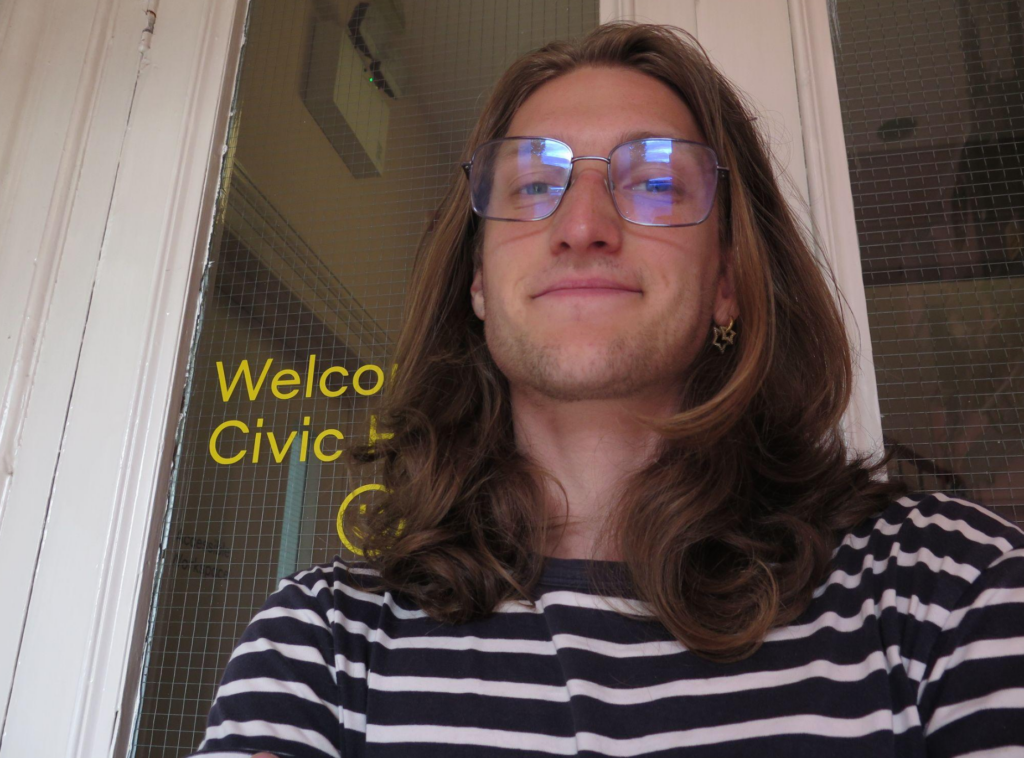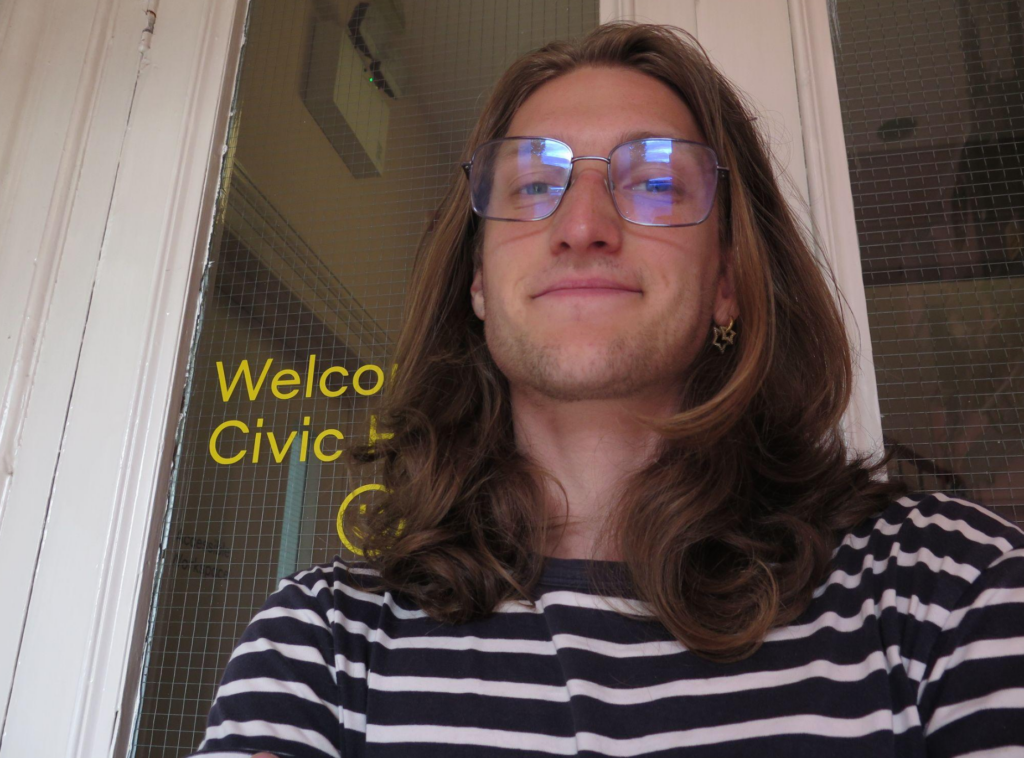 Coworking Studio GCAS funded Front of House Assistant Sebastian Taylor
In recent months, Agile City CIC and Parveen's Canteen have hired three new colleagues from the Graduate Career Advantage Scotland scheme(GCAS). GCAS is a program that provides funding and support for recent graduates. "​​As part of the Scottish Government's Young Person's Guarantee, we aim to bridge the gap between employers and talented graduates: helping to ease the transition into valuable work experience. We break down barriers by supporting employers of all sectors and sizes, making it possible for them to create new impactful opportunities for graduates while boosting Scotland's economy." Agile City and Parveen's Canteen are delighted to host recent graduates thanks to this funding. Joining us in the Coworking Studio is our Front of House and Communications Assistant Sebastian Taylor.
---
Can you tell us who you are and what you do?
I'm Sebastian, a recent graduate of the Curatorial Practice in Contemporary Art postgraduate program at GSA. I joined Agile City back in June as the Front of House and Communications Assistant at the Coworking Studio. My undergraduate degree is in Physics. Many of my projects at GSA centred on transdisciplinary discussion between the sciences and the arts. Coincidentally, Agile City taking me on through the GCAS program has been a delight. The job is highly varied and ranges from technical instals for exhibitions to inducting new members into the Glasgow coworking space. My current project is learning about SEO. This involves increasing the search engine profile of the building, which is a whole new skill for me.
What are the best bits about your job in the Coworking Studio?
So far, the best bits about my role at Civic House are the opportunities to work with people across the cultural landscape. In the coworking space alone there are people working in housing access, connected arts support, and design. As someone who thrives working with creative people, I am so grateful to have a steady job that allows me to work within the Glasgow arts scene. Before this role, I was working multiple freelance and part time jobs in the hospitality and service industries. It left me very little time and resources to develop my own artistic practice and projects. Thanks to the funding from GCAS, Agile City is able to fund a full time role for me. In effect, I've been able to devote more to my other projects because I'm not worrying about rotas or late paychecks.
What attracted you to apply to Civic House for this role?
I first encountered Civic House in 2021 when a composer I adore performed in the space following Lockdown. I fell in love with the space and reached out to the Agile City team to learn more about what goes on at Civic House. There ended up being a lot of crossover and freelance work at Civic House, and during this time I got to know the small team better. When this role came up, I was excited at the prospect of a full time position that allowed me to work at a Community Interest Company. Their ethos of sustainable growth and embedding themselves within the community really appealed to me. So, I threw my hat in the ring. It was such a good decision.
Can you tell us about what sorts of plans/projects are brewing in 2023, in the Coworking Studio or otherwise?
At work I have a couple projects coming up. Building off of the GCAS resources I drew up a professional development plan with my manager here at the Studio. With it, I was able to articulate the skills I wished to gain as part of this internship. We agreed on a number of goals that would benefit both the CIC's Coworking Studio and my own development. So, later in 2023, I'll have a chance to work with an SEO Engineer and implement some changes to the Agile City website and online presence. That may not sound too exciting, but SEO is such a useful tool! Especially when trying to carve a space for your company/practise/self on the internet.
Also, thanks to the stability of the role provided by GCAS and Agile City, I've been able to continue my artistic practice. As such, I've been working on producing a performance piece that has been on the backburner since 2019.
Anything else you'd like to add?
I've been so grateful for the opportunity to work at Civic House. It would not have been possible without GCAS and its resources. Unfortunately, in July 2023 the Scottish Funding Council were no longer able to provide funding for GCAS. As such, applications are now closed. However, GCAS is still providing support for their current internships until early 2024. Through the funding and development provided by GCAS I was able to work and survive in the arts sector. This is something which is a struggle for many despite the relevant qualifications. I hope this fund, or something like it, will continue in the future!