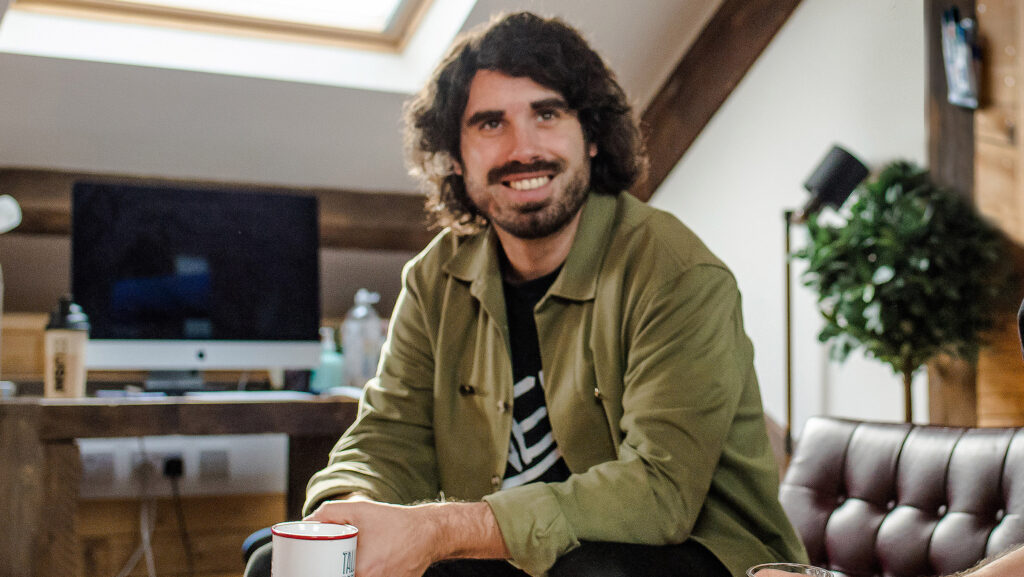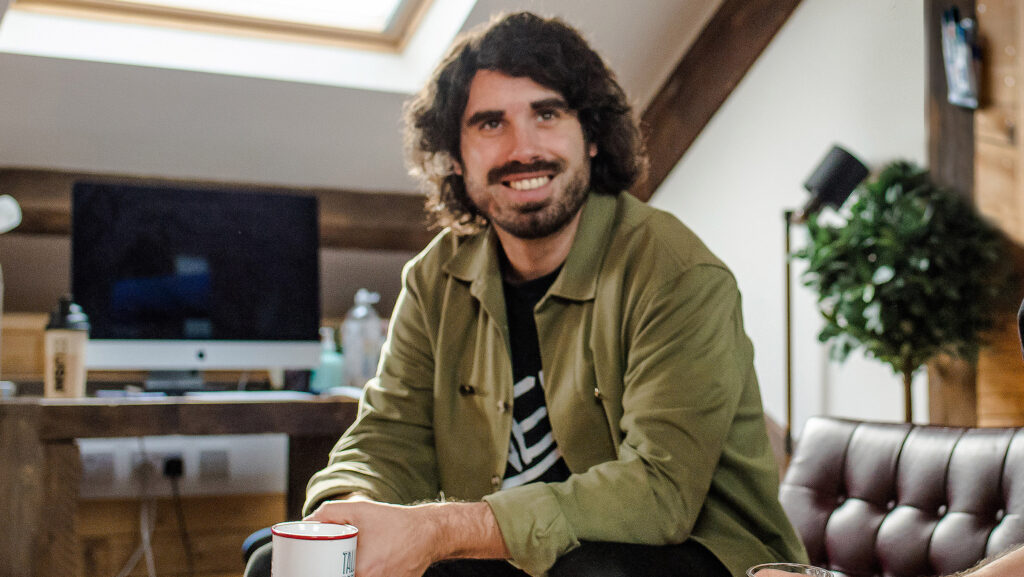 Civic House Studio Member Profile: Mark Martin, Rabbithole
Civic House Studio is delighted to welcome a new Fixed Desk Member recently; a company whose work straddles two of the UK's liveliest cities – Glasgow and Leeds. We chatted to Director Mark Martin about Rabbithole's work, their plans for 2023 and what he thinks makes a workspace come alive.
---
Can you tell us who you are and what you do?
Hello! I'm Mark, a director at Rabbithole, a brand identity and web studio based in Leeds and Glasgow. Our team comprises visual identity designers, creative coders, and brand strategists working in music, arts & culture, and architecture. We're brand partners with Coldplay, Leeds International Festival of Ideas, Transform Festival, London Film School, and architects like Hawkins/Brown and Page\Park.
Can you tell us how Rabbithole came about and what you think sets you apart?
Rabbithole began in 2008 when co-founders Tim Dee and I graduated university in Leeds. It was the height of the global financial crisis, and starting Rabbithole was an optimistic move forward in a challenging year for graduates. In those early years, I worked as a web developer; we've always had coders in-house, which is unusual for a design studio of our size. Since the beginning, we've had a mantra of 'character and distinction', which is about finding, celebrating, and channelling the unique characteristics and distinct qualities of everyone we work with. This approach is evident in our work with Leeds International Festival of Ideas, which we've helped occupy a unique space in a crowded UK festival landscape, both in presentation and concept.
Can you tell us about a favourite project?
In the coming months, we're launching a new brand identity for Hyde Park Picture House in Leeds, an iconic Edwardian independent cinema I used to love hiding away in in the long, cold winter nights. It's been a fantastic opportunity to help relaunch such a celebrated and loved cultural institution in our home city. We're so excited to show everyone what we've been working on.
What attracted you to Civic House Studio Coworking space as a base for your company?
It's a gorgeous space full of wonderful people, with many working in the creative industries, architecture, and placemaking, which crosses over with what we do. I love how people eat together at lunchtime, either in the studio kitchen or downstairs at Parveen's Canteen (which is absolutely delicious). It makes the space feel very sociable. Where we work is very important to us, we want our clients and collaborators to enjoy visiting us. As we've started working with more clients in Glasgow, they've loved popping over for coffee and food. We feel at the centre of something here at Civic House, with regular parties and events happening throughout the building. It suits our Rabbithole personality perfectly.
Can you tell us about what sorts of plans are brewing for Rabbithole in 2023?
Ooh, lots of things. We're expanding our team with more designers and a studio manager; moving to a bigger studio in Leeds; growing our profile in Glasgow, and celebrating our 15th birthday with a big party in September.
Where can we find out more about your work?
Our Insta, @rabbithole___ (that's three underscores), and our website: rabbithole.co.uk